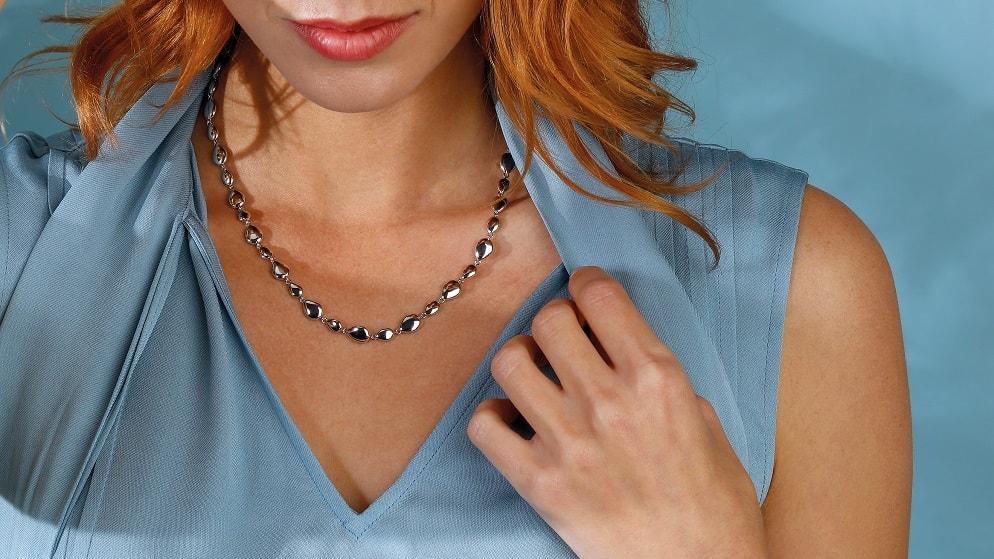 We are all spending a lot more time at home than in previous years. The social distancing guidelines mean that there are no parties or events to attend, and dinners out or reasons to put the glad rags on. But you can still wear beautiful, comfortable jewellery to keep your spirits up.
Being at home more doesn't mean you have to completely give up on the style stakes! Casual chic is a great look, and with the sun shining a little more each day you can rock summery relaxed looks during lockdown.
When you're out on a walk or in the garden, you still want to look your best - even in your endless leisure wear! And looking your best includes a little bit of sparkle. So here we give you top tips on the most comfortable but stylish jewellery to wear during lockdown.
Huggies and hoop earrings
Earrings that are comfortable to wear are a must. You can wear huggies or hoop earrings day or night. There's no need to worry if you need to take a quick nap in the afternoon - your earrings won't dig in behind your ears.
Sleeper style hoops that form a continuous circle are the most comfortable style for everyday wear. Huggie earrings and small hoops are also great because they tend not to catch on things. So whether you are working, exercising, or staying indoors, you'll still be comfortable.
We love these Kit Heath Bevel Cirque Hoop Earrings because of their softly curving form and comfortable hinge closure with no long posts. They are available in both sterling silver and 18ct rose gold finish.
[caption id="attachment_2211" align="aligncenter" width="900"]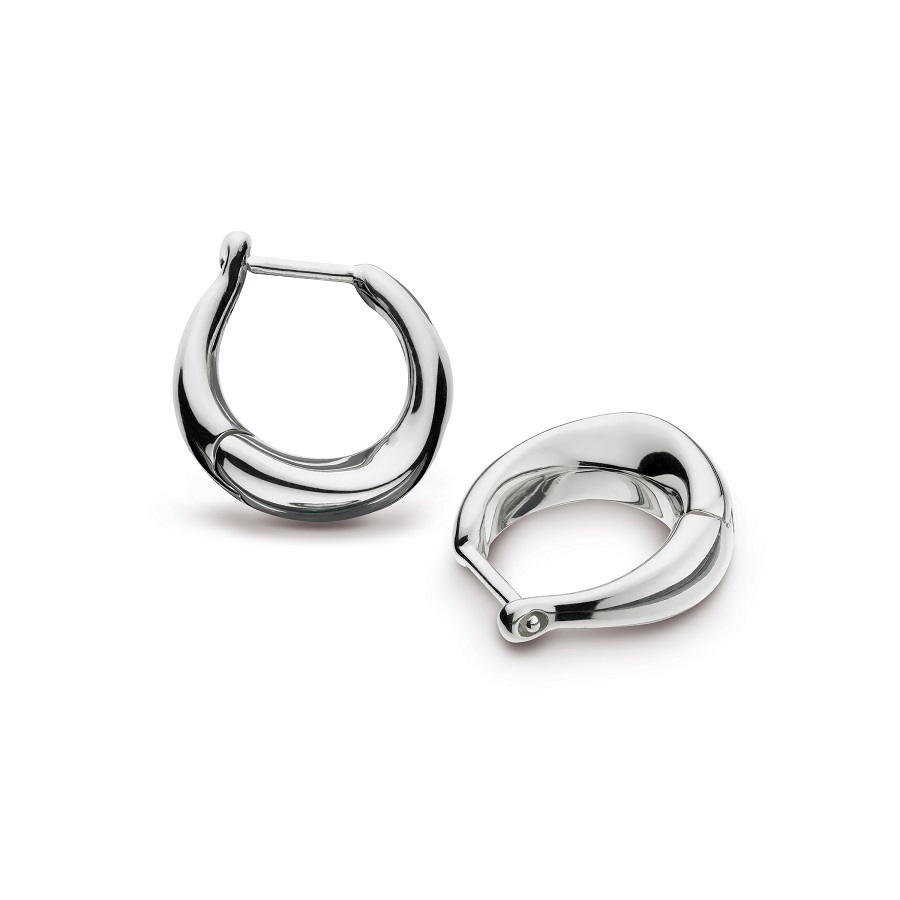 Kit Heath Bevel Cirque Earrings[/caption]
For something with a chic brushed finish and fine detailing, try the Isla hoops from byBiehl. These minimalistic earrings come in either 18 carat gold or rhodium plating for a beautiful and long lasting finish.
We love their elongated striped detailing and matt effect. These stunning earrings are also available in two different sizes.
[caption id="attachment_2213" align="aligncenter" width="900"]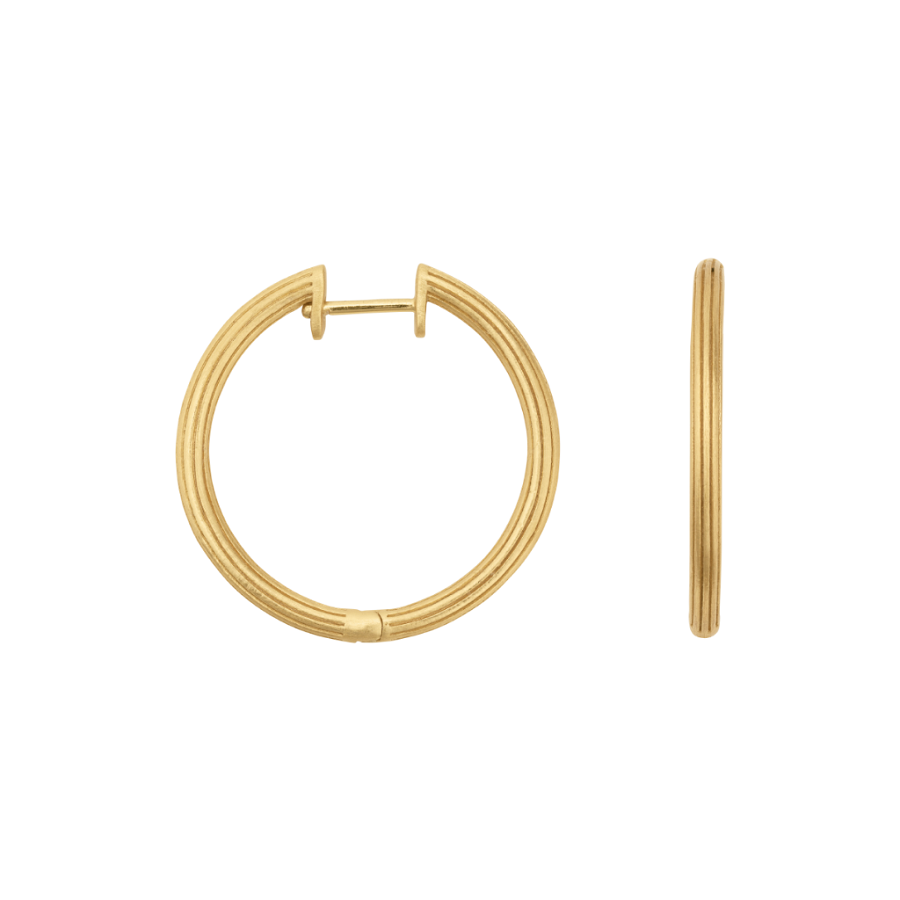 byBiehl Gold Isla Hoops[/caption]
If you fancy a bit more sparkle, these Ania Haie Glow Huggie earrings are perfect. Featuring rectangular cut white zirconia, they are still really comfortable thanks to their hinged post.
Ania Haie earrings also make a fabulous gift. They are affordable, stylish and come presented in gorgeous jewellery gift packaging.
[caption id="attachment_2214" align="aligncenter" width="900"]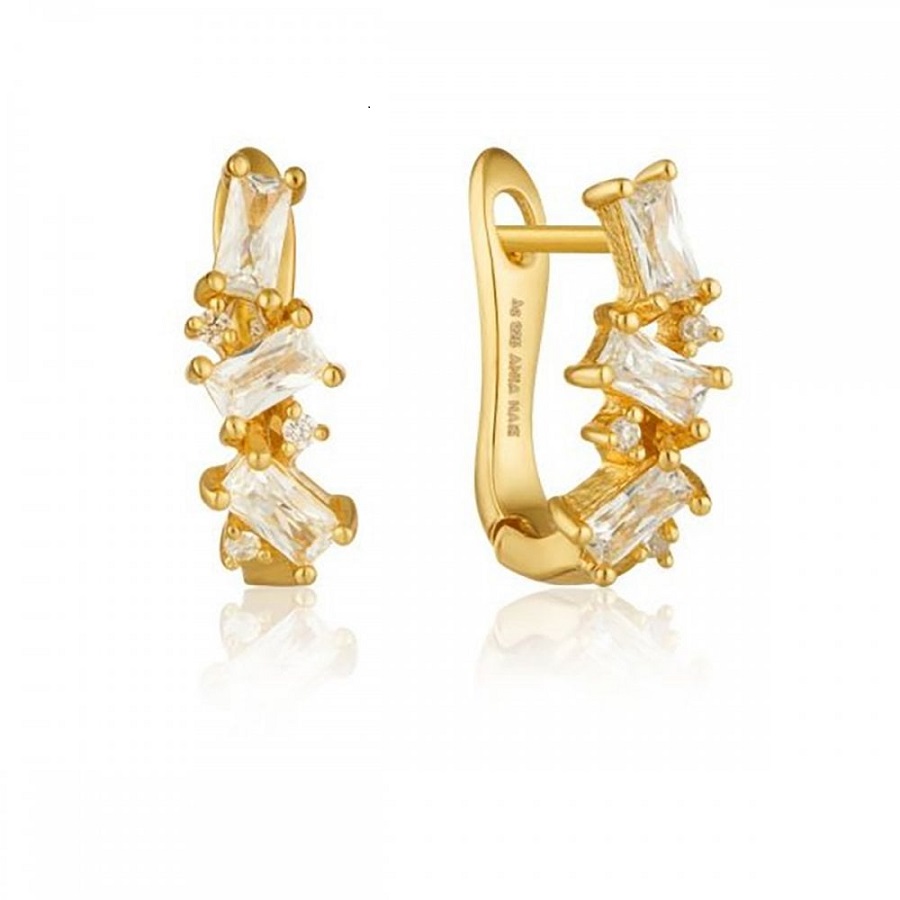 Ania Haie Glow Huggie Earrings[/caption]
Browse our earring collection for even more inspiration. Stud earrings for women can also be a option.
Elasticated and toggle bracelets
Two of the most practical and comfortable bracelet styles are also supremely stylish. Luckily. Annie Haak makes gorgeous sterling silver jewellery inspired by second her home of Bali.
We especially love her stylish elasticated silver bracelets for women which are hand threaded in the UK on high quality jewellery elastic. Annie Haak bracelets are perfect for mixing and matching, and are so easy to wear. We think they are the very definition of casual chic!
This gorgeous Love Stack is the perfect combination of dainty, stackable pieces for casual wear. And what's even better, it also comes in two additional colourways including yellow gold mixed with silver and rose gold with silver.
[caption id="attachment_2215" align="aligncenter" width="900"]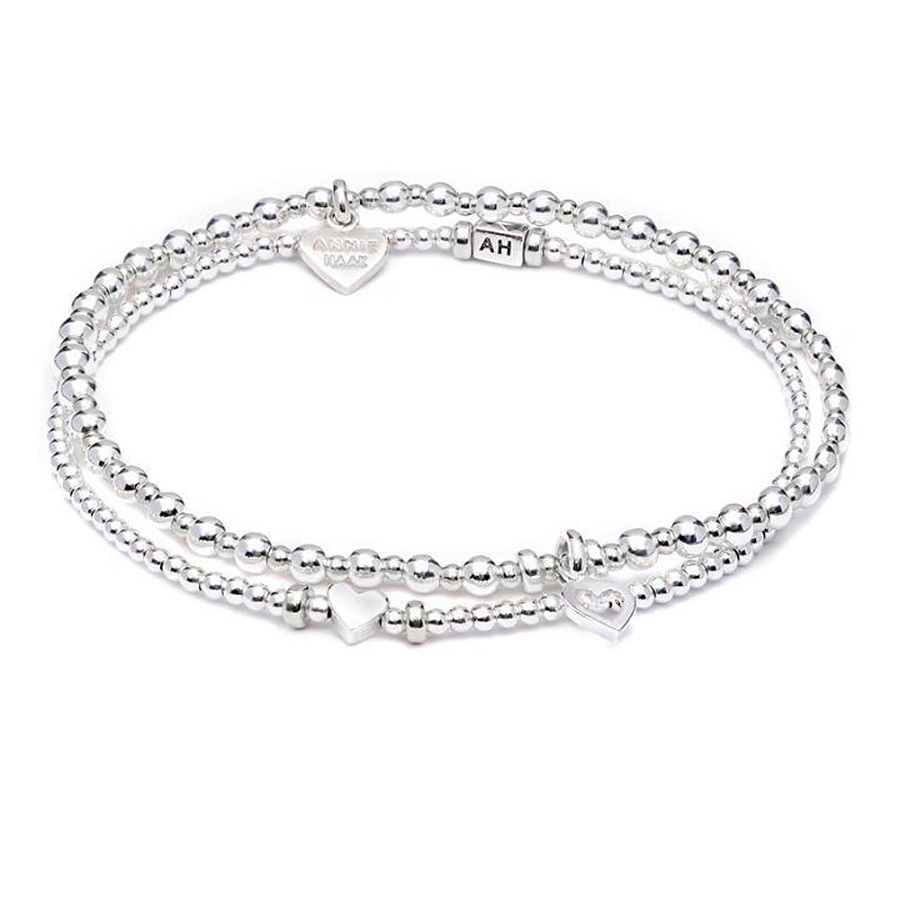 Annie Haak Love Stack[/caption]
Toggle bracelets are another great option for casual wear because they can be many gorgeous styles, yet are all fixed with a sliding closure. This makes them easy to wear and adjust, for maximum comfort and versatility. Toggle bracelets are also known as slider bracelets.
Kit Heath makes one of the best ranges of gorgeous silver toggle bracelets in the UK. We especially love this Blossom Eden Blush Leaf Toggle Bracelet.
[caption id="attachment_2217" align="aligncenter" width="900"]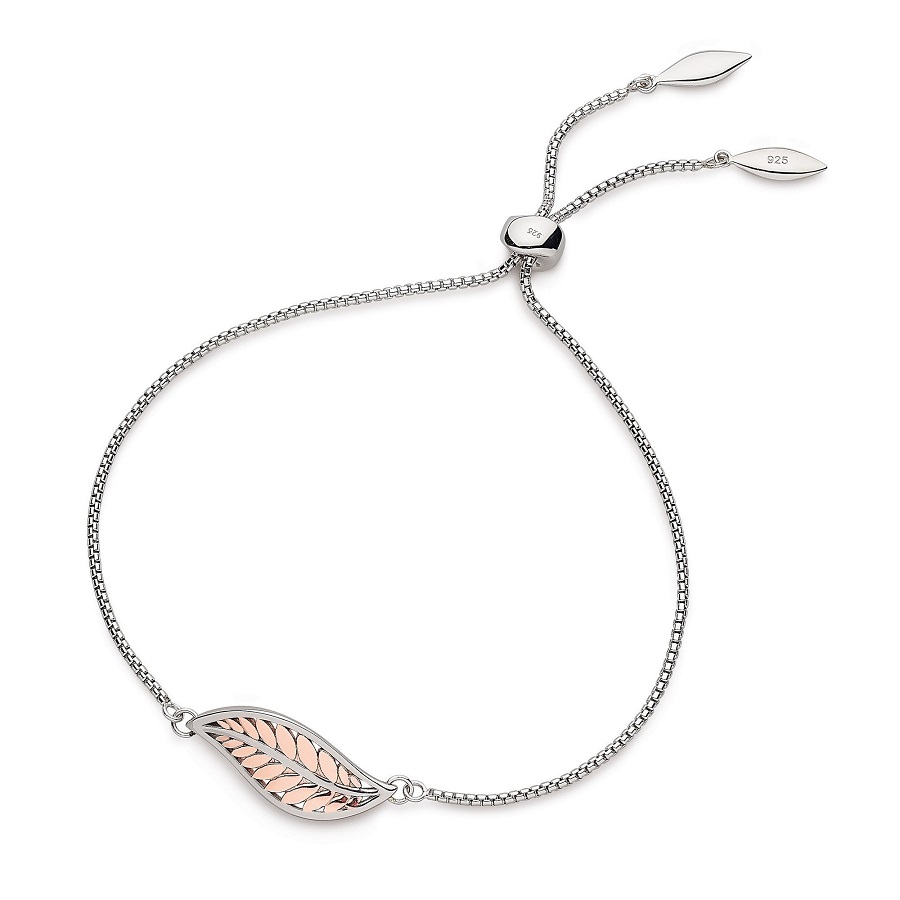 Kit heath Blossom Eden Blush Leaf Bracelet[/caption]
This nature-inspired bracelet features a two tone rose gold and rhodium plated leaf motif and cute leaf detailing at the ends of the slider bracelet chain. There are a number of coordinating pieces in the collection, all equally stunning, to mix and match with.
Birthstone pendants
Another casual chic and comfortable jewellery option is a birthstone pendant to commemorate your birth month. Simple but effective, a birthstone pendant adds a little colour to your day.
You can also add a simple disc pendant to give depth and even a personalised message on it to carry near to your heart.
We love the Beginnings sterling silver birthstone pendant range, which comes with a silver disc. You can wear the pendant and the disc together or separately, giving several style options.
[caption id="attachment_2218" align="aligncenter" width="900"]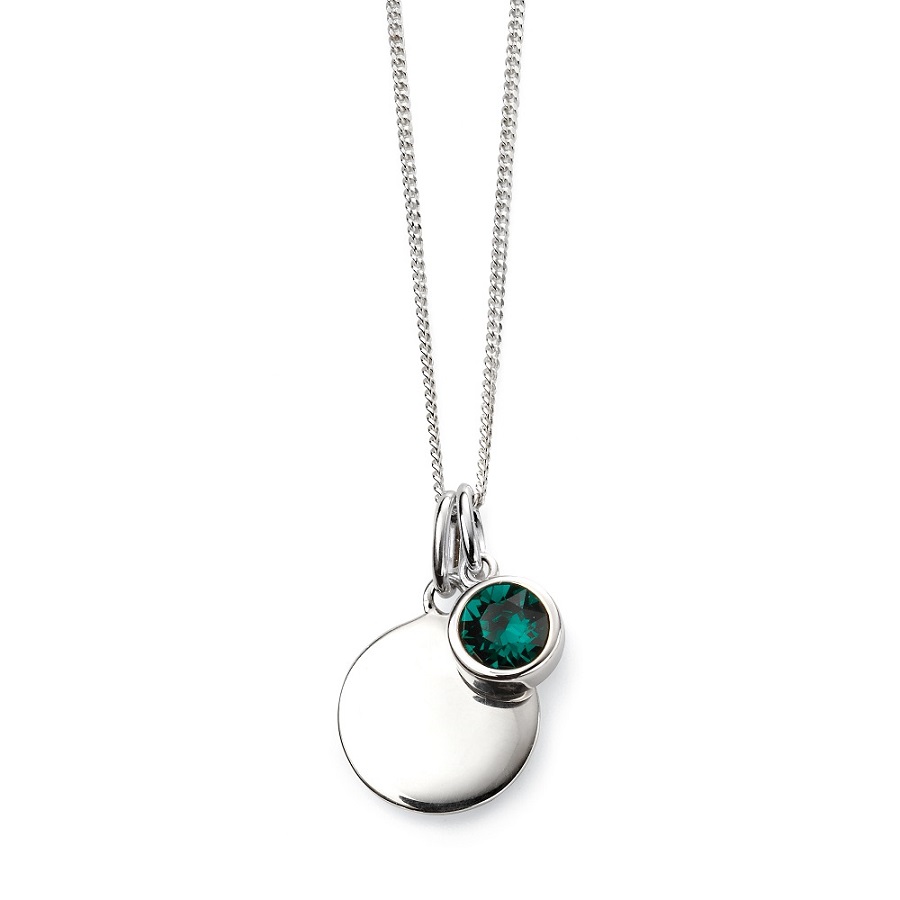 May Birthstone Pendant[/caption]
Crafted with Swarovski crystal and sterling silver, it's also lightweight and comfortable to wear. You can even add a zodiac pendant to this piece, making it a fully personalised pendant.
For more inspiration, shop our birthstone range.
Soft circular forms
Any rounded circular jewellery is a stylish but comfortable option for a casual chic jewellery look.
All of the pieces from Kit Heath's Bevel Cirque range fit the bill for comfortable jewellery. With their softly curving circular forms, you can relax in style anywhere or any time.
This Bevel Cirque Link Necklace in silver has the added benefit of the meaningful interlocking circles which can symbolise an eternal bond. The Silver Necklace for women, especially meaningful in times like this when we can't always be with loved ones.
[caption id="attachment_2219" align="aligncenter" width="900"]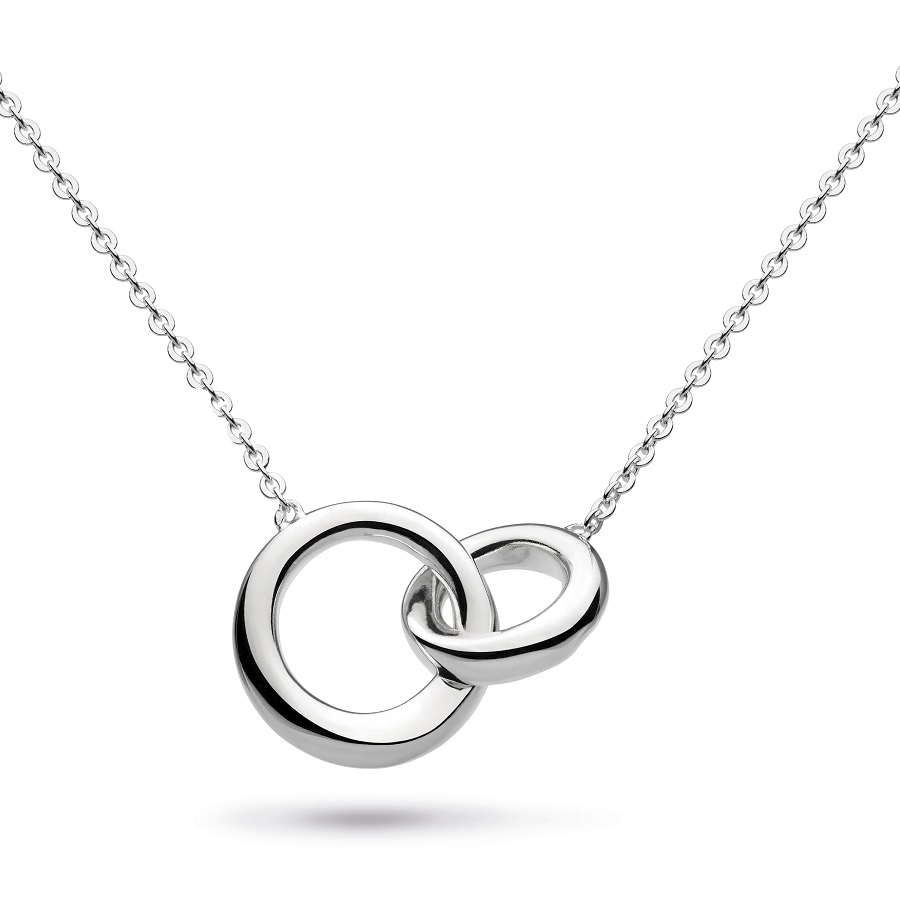 Kit Heath Bevel Cirque Link Necklace[/caption]
Comfortable jewellery gifts
A jewellery gift is a brilliant way to show you are thinking of someone when you can't be with them. You can easily order jewellery online and send it with a gift message.
Whether it's a birthday, thank you gift, or just a 'thinking of you' present, find a stunning range of jewellery gifts at Niche Jewellery online. All of our jewellery, crystal and accessories come in jewellery gift packaging, ready to give or receive.
But if you're not sure exactly what to give, try our new Gift eVouchers. These are delivered online along with a code that gives the recipient access to their voucher online at Niche Jewellery.
There's no need to use the whole voucher amount in one transaction. The code will allow the amount to be used over several transactions if needed. eVouchers can also be used in store once we re-open.
We are currently fulfilling website orders as usual, so don't forget to shop independent and support all of your local businesses for your shopping needs during this period of social distancing.
Stay safe in these difficult times, and while you're at it - stay chic.
Love, Niche Jewellery x