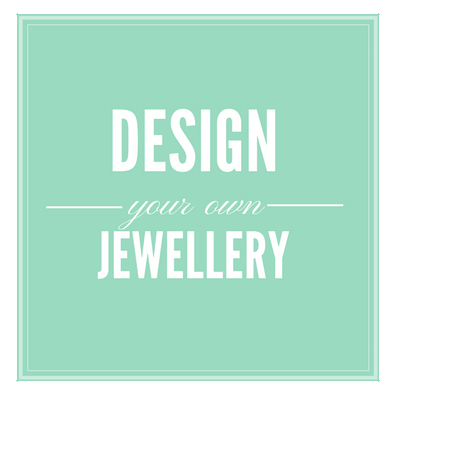 It may sound daunting to design your own jewellery, but in this blog we show how easy it is to set your own style and have a one-off piece created just for you.
Let's start off by answering a few common questions and debunking some myths about designing your own jewellery.
Why design your own piece of jewellery?
So it's yours. There are a lot of popular, of-the-moment, top brand, 'must-have'  jewellery designs out there. But what if you could combine aspects of a number of designs you love, or put your own stamp on a particular design? Jewellery is often used to symbolise significant personal or relationship milestones such as graduation, promotion, engagement, wedding, or anniversary. Making it tailored to you gives it even more meaning for those special moments while designing your own jewellery.
[caption id="attachment_478" align="aligncenter" width="300"]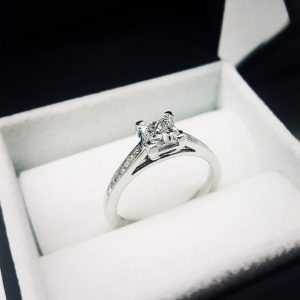 Engagement ring designed by a customer[/caption]
What Jewellery can I design?
Anything! Engagement, wedding, eternity and other milestone rings are the most popular custom made jewellery items with our Niche Jewellery customers. However, you can design any piece of jewellery yourself - pendants, earrings, bracelets or even charms. Many people have a custom piece made as a one-off, but later find they wish to add matching items that are specially designed to go with the original piece.
[gallery columns="2" size="medium" type="rectangular" ids="480,481"]
Will designing your own Jewellery break the bank?
There is a common misconception that designing your own jewellery is significantly more expensive than ready-made designs. This may be in part because custom items are often the more special pieces crafted from precious metals, diamonds and other desirable gemstones. In actual fact, having an item custom made can be more cost effective, as you have more control over the materials. You can also base your design on iconic big brand jewellery that you may otherwise not be able to afford - and presto, you have a very cost effective piece!
[gallery columns="2" size="medium" type="rectangular" ids="482,483"]
Will it turn out as I expect?
There are a few steps we recommend to ensure your custom designed piece turns out the way you hope, which are based on the process we follow at Niche Jewellery for custom pieces. Firstly, provide as much input as you can in terms of inspiration for your design - pictures, actual jewellery, or even your own sketch. Discuss these with your jeweller to make sure they understand what you are looking for. Secondly, CAD drawings are great to see a 2D representation of your piece from different angles and make sure the design is on the right track. Finally, consider having a 3D replica made for you to try on and be sure the shape and dimensions are just as you envisaged. This is how you can design your own jewellery.
And here's how it's done in 5 easy steps!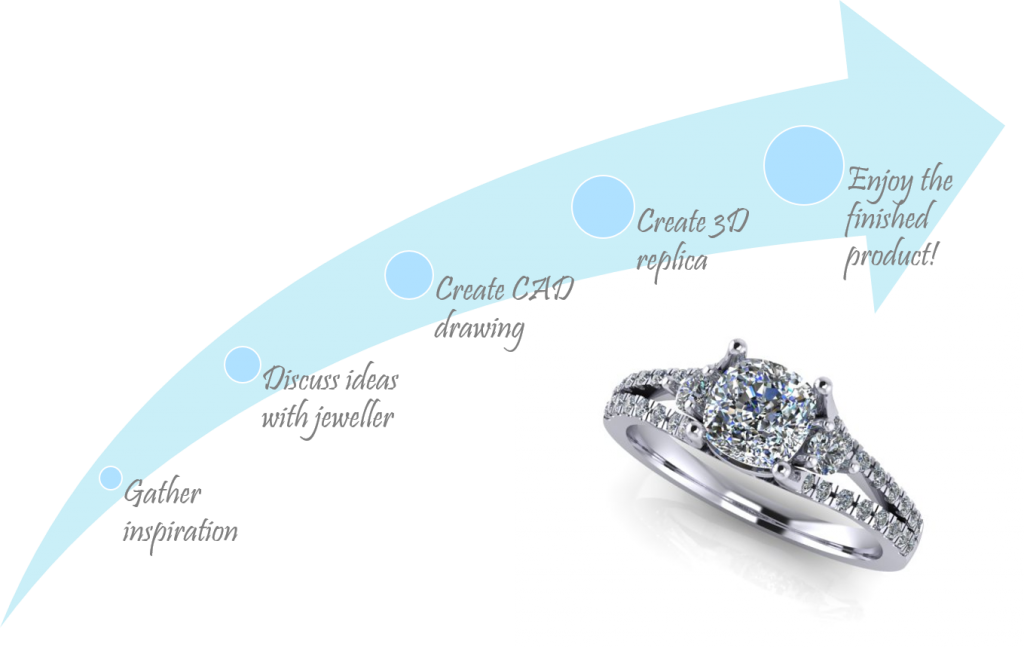 Now that you know what to do, happy designing!
Want to find out even more? Check out our page on engagement, wedding and eternity ring design.