As the weather turns cooler, it may be time to swap out the shorts and t-shirts in your wardrobe for warmer clothes. And with the changing weather comes a style change. Statement necklaces are a great way to add interest to your Autumn capsule wardrobe.
Autumn is great for jeans or a pleated skirt with a light jumper, or dresses with a leather jacket. Take any of these outfits up a notch with a statement necklace. Don't let the impending Winter get you down. A new piece of jewellery is just the medicine to keep your spirits up.
Statement necklaces are an easy way to quickly and easily elevate your style. They are easy to wear, yet as jewellery styles go, they add maximum impact. Here are some of our top tips for favourite statement necklaces this season.
1. Swarovski Sparkling Dance Dial Up Necklace
Swarovski's new collection for Autumn and Winter has some gorgeous pieces. We love the versatile everyday (or night!) pieces added to the Tennis Deluxe range. But when it comes to statement necklaces, we can't go past the Sparkling Dance Dial Up Necklace.
Available in either Rhodium or Rose Gold finishes, this really is the perfect necklace to add Autumn sparkle to your outfit. It features a unique fan-shaped arrangement, and Swarovski's signature dancing crystal detail. This necklace really is a work of art.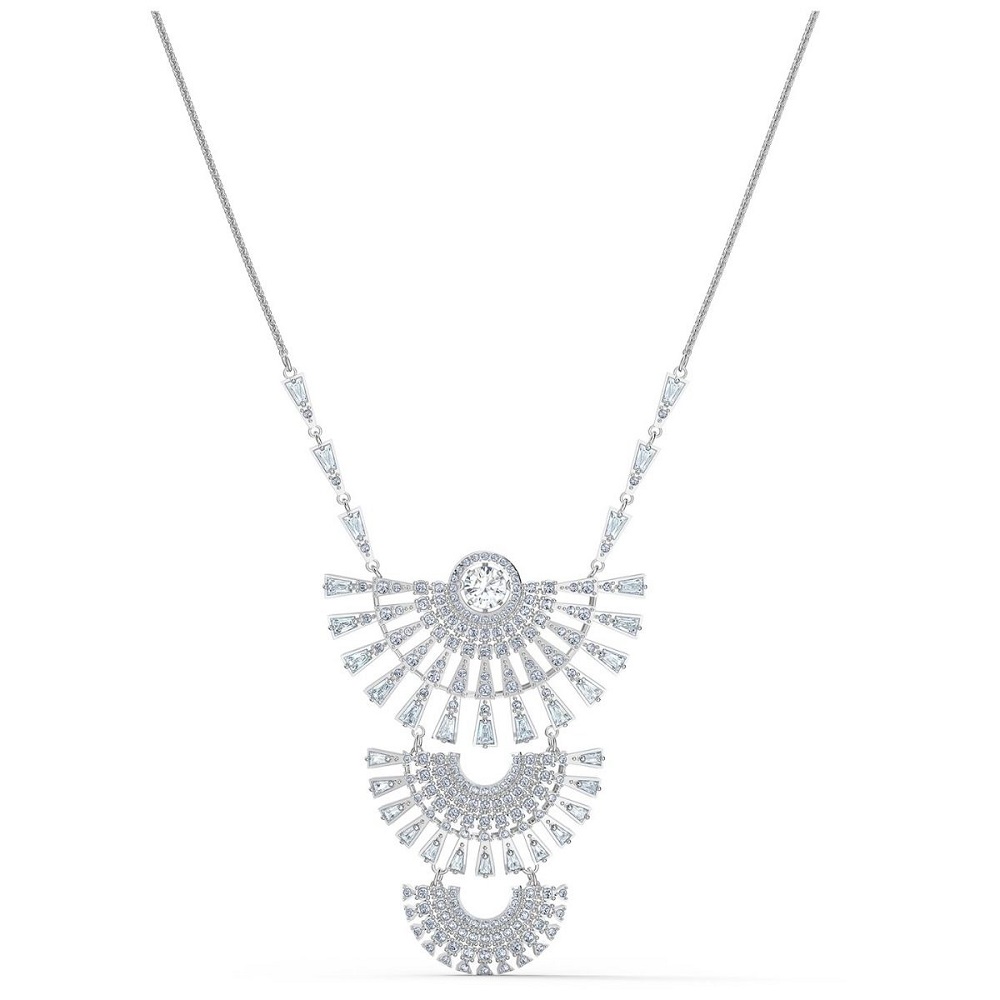 There are other Dial Up pieces in the Sparkling Dance Collection, including short or long earrings and a single fan necklace. But this three tier piece is arguably the leader when it comes to statement necklaces.
Wear with a v-neck top or a turtleneck to elevate your Autumn look, or with any special occasion outfit.
2. Pandora Family Tree Necklace
This stunning Pandora necklace is a true statement both in the sense of style and meaning. Measuring 80cm long, the chain can also be worn at different lengths. The pendant features a symbolic family tree motif, embellished with shimmering stone-studded flowers.
This Pandora family tree necklace is a wonderful way to symbolise your strong family bonds as well as make a statement this season. The length of the necklace means you can wear it both on its own or as the longer, statement piece in a set of layered necklaces. This piece shows that statement necklaces can also be meaningful.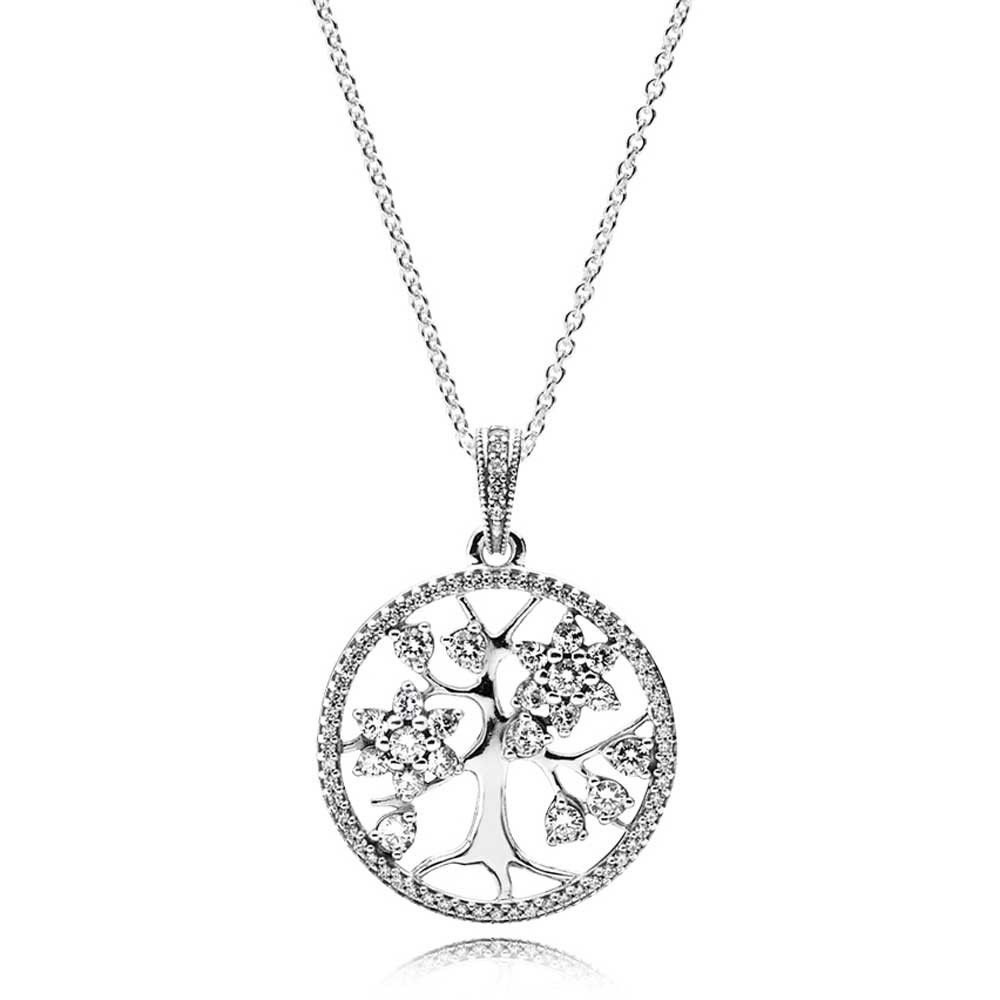 At Niche Jewellery we have been working with Pandora in our stores for over a decade and are now pleased to offer an expanding range of Pandora jeweller online. Niche Jewellery is a certified Pandora Online Retailer.
Wear it with a jumper dress or a shirt and jeans for a meaningful everyday statement.
3. Coeur De Lion GeoCUBE Necklace
Coeur De Lion is known for the iconic GeoCUBE design by Carola Eckrodt. The distinctive use of square beads in different gemstones, crystals and colour ways is what makes GeoCUBE statement necklaces stand out.
Most necklaces from the collection look fabulous as a single statement piece, but most are also part of a set including matching bracelet and earrings. For stunning colour statement, we love this Crystal and Multicolour Onyx necklace. It will pick up colours in so many different outfits, making it a versatile statement piece.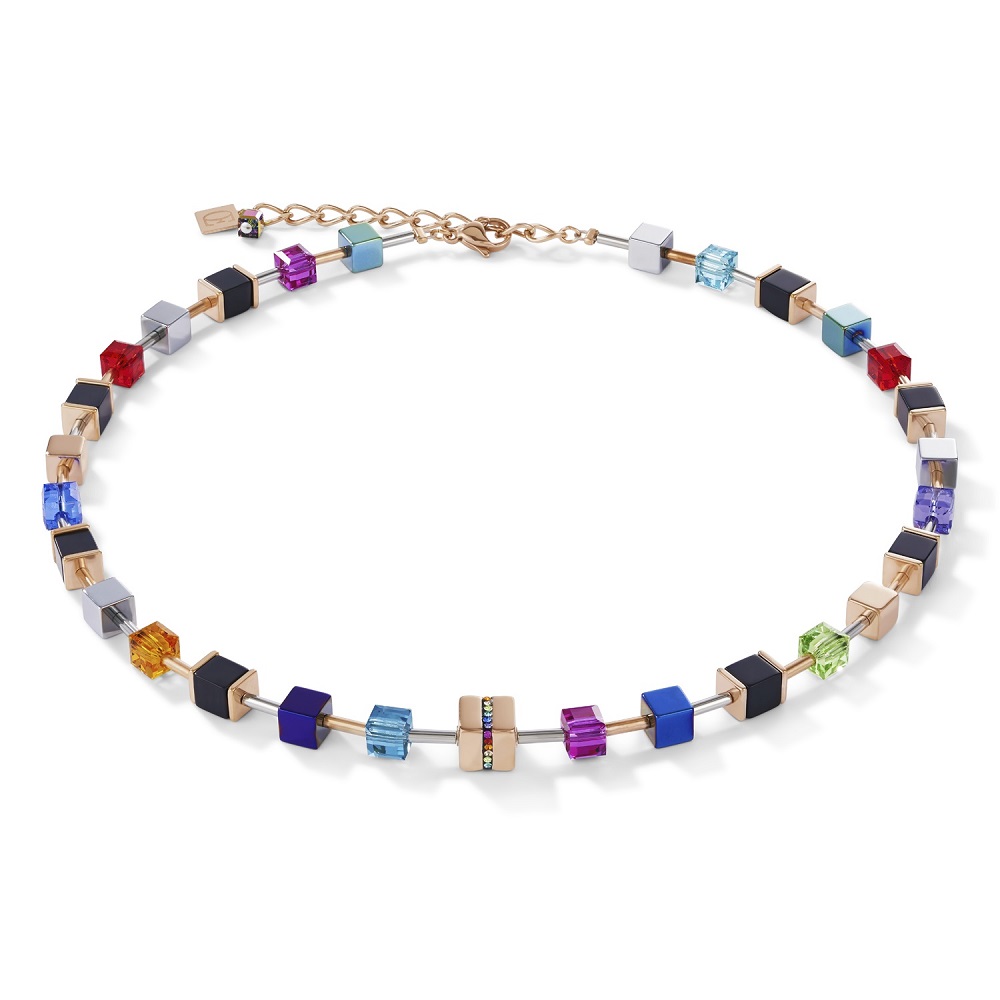 There are so many different GeoCUBE designs to choose from. Their brilliant use of colour is what sets them apart from other statement necklaces. From rainbow colours to subtle tonal statements, the only question is - which one?
Wear a Coeur De Lion necklace for an evening out or with a work outfit to add colour and style.
4. Ania Haie Victory Goddess Necklace
Ania Haie is one of our favourite brands for stacking and layering jewellery. Dainty jewellery has been popular for the past few seasons and the trend is showing no sign of slowing.
We love the Victory Goddess necklace to make a statement in on-trend gold tones. Crafted in Sterling Silver with 14ct yellow gold plating, this necklace layers well but can also be worn on its own.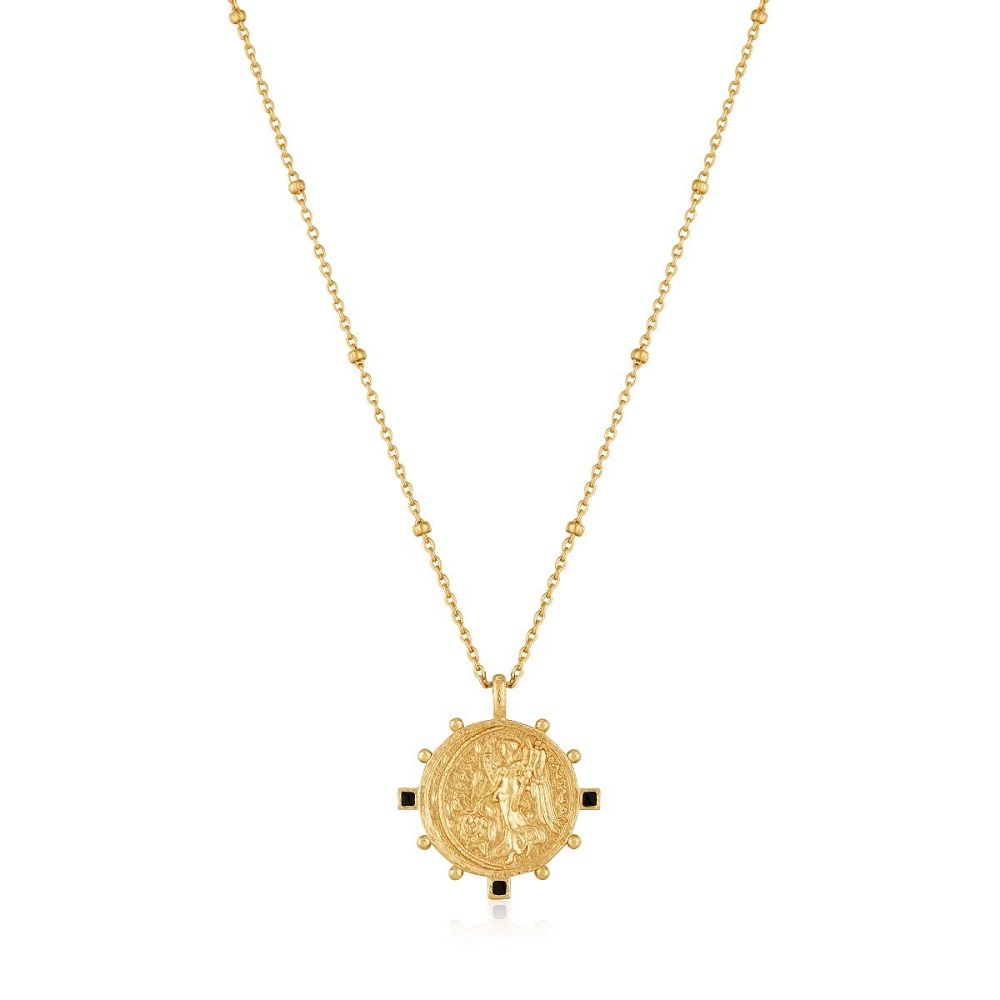 Wear with a black top or dressy t-shirt to complete your outfit. Style with other Ania Haie necklaces for maximum impact.
5. Thomas Sabo Heritage Necklace
Make an edgy statement with this asymmetric Heritage necklace design. This unique Thomas Sabo necklace features a series of rings linked together, crafted in Sterling Silver.
Although a minimalist design, the unique style gives this piece statement necklace status. The chain can be adjusted between 40 and 45 cm for a short to medium length necklace look.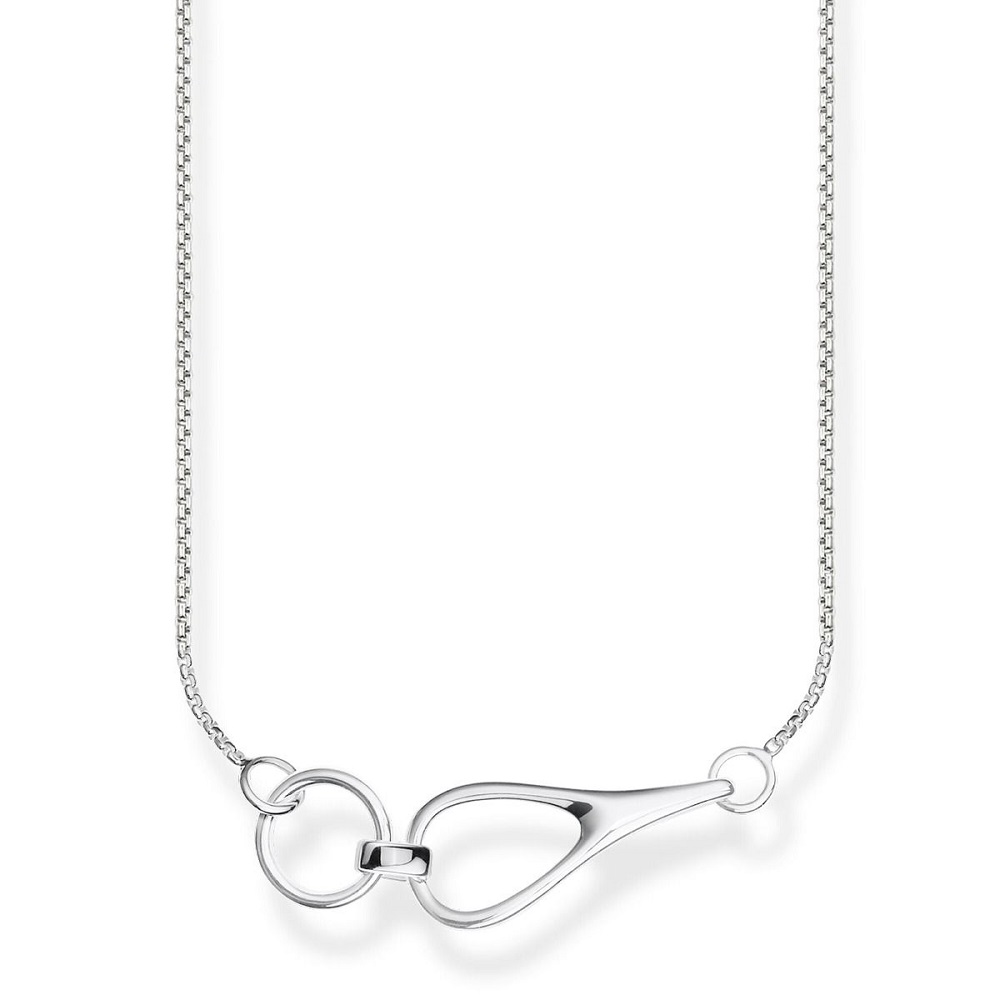 Wear with a maxidress for a sleek but unique style statement.
Statement necklaces styling
So there you have it - 5 statement necklaces to elevate your everyday style or take you from day to evening wear. A statement necklace is the perfect way to add make an ordinary outfit extraordinary.
Statement necklaces also make brilliant gift ideas for friends or loved ones.
Still need more inspiration? Browse necklace styles from our top jewellery brands.
Shop Online Jewellery in UK , Silver necklace for Women, and Ania Haie
Find even more style ideas for statement necklaces and statement jewellery on Pinterest.