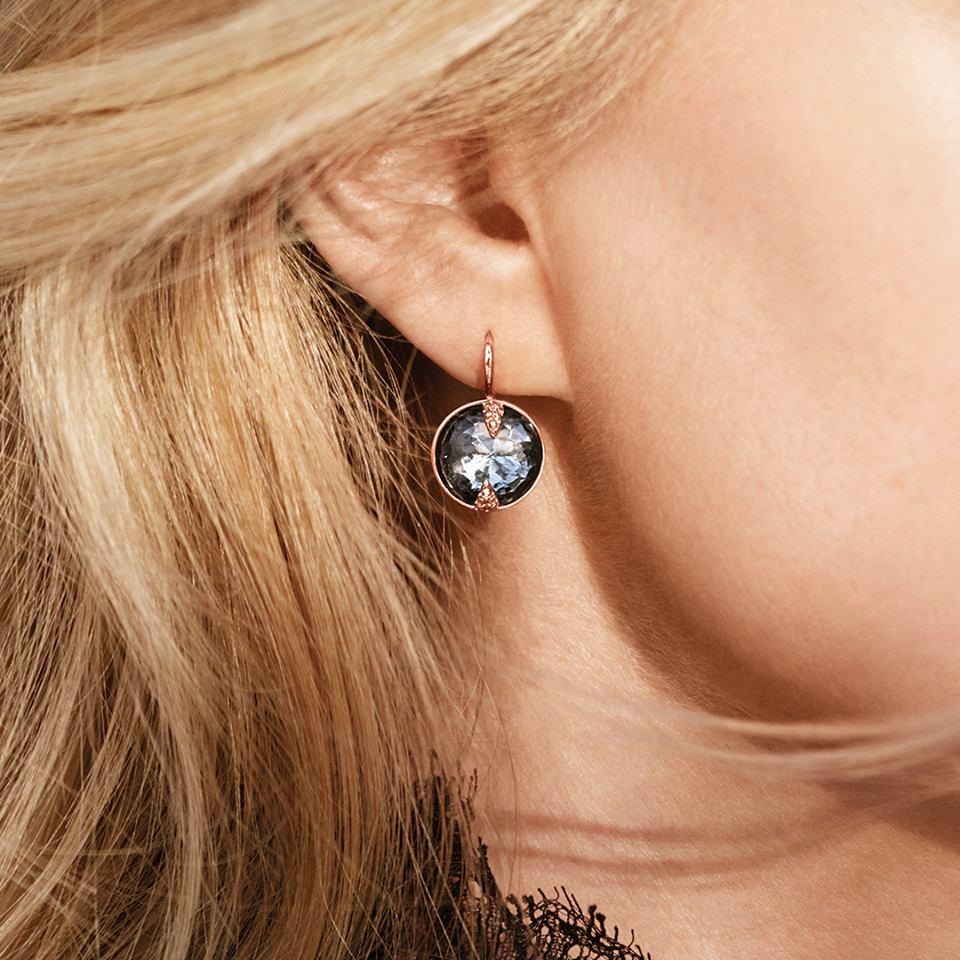 Feeling like you need to refresh your accessories? Looking for some inspiration for your next jewellery purchase? Here are our best picks from our new products this month.
1.    Swarovski Dance Star Pierced Earrings
These drop earrings will complement all your looks with their subtle shimmer and playful style. The rhodium plated silvery colour means they'll match pretty much anything and can be worn with both day and evening wear.
These on-trend earrings use Swarovski's innovative 'dancing crystal' concept, featuring a sparkly stone floating inside a star-shaped cage. Pair with other items from the Sparkling Dance Star range.
2.    Annie Haak Heavenly Bracelet Stack
This is a heavenly trio of the popular 'Santeenie' Silver Charm Bracelets – these three go together perfectly. This piece is inspired by Annie's signature 'My Guardian Angel' charm, which she has designed to bring love, luck and protection to those who wear it.
Hand-threaded on high-quality jewellery elastic with 925 Sterling silver beads, this bracelet is so easy to wear. A beautiful gift, personal treat or memory of a loved one.
3.    Nomination Rose Gold Hanging Heart Charm
If you love jewellery you can really make it your own by creating a unique Composable Nomination bracelet – your own design with the charms that you love.
At only £12.50 for the starter bracelet in stainless steel, this is a lovely way to design your own look, or cherish memories by choosing charms to signify important people or events in your life.
We love the rose gold hanging heart charm, but you can choose from an extensive range of charms to make up your bracelet.
SHOP NOMINATION - STARTER BRACELET - ROSE GOLD HANGING HEART CHARM
 4.     Swarovski Bella V Range
We love everything from the new Swarovski Bella range. Simple and elegant, these earrings and pendants all showcase a beautiful round crystal, accented with a hint of clear crystal pave. Available in a number of on-trend colours, each item complements any outfit and will take you from day to night in perfect style.
5.    Niche Jewellery Gift Voucher
Still stuck for inspiration? Try a Niche Jewellery Gift card so your loved one can choose from our range of jewellery brands and styles. Redeemable in our Leigh-on-Sea store or by telephone, our vouchers are valid for one year from the date of purchase.