Get the lowdown on all the latest jewellery trends from the catwalks of London Fashion Week with our jewellery trend roundup. We've been taking notes on jewellery trends to look out for and what you'll need in the months ahead to pull off all the latest looks. Here's our roundup of jewellery trends straight from the fashion runways.
Jewellery trends: Hope, colour and home comfort
Unsurprisingly, jewellery trends for the coming year have been heavily influenced by events of the past one. Underlying themes of hope, freedom, strength and comfort can be found in the shapes and styles on offer. Here are three distinct themes that are driving the design this season.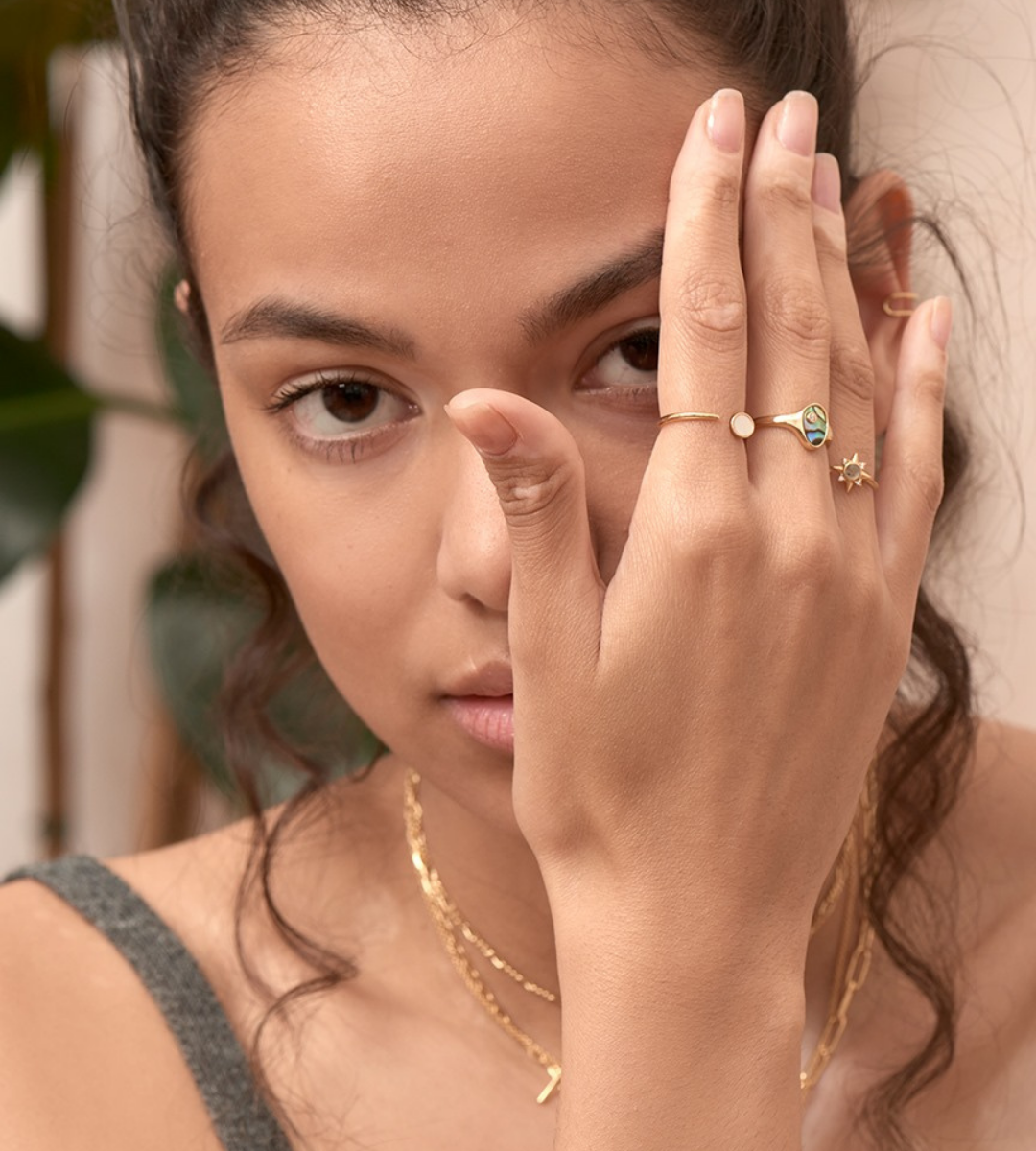 The party spirit is strong
As a result of lockdown we're all longing to get 'out, out' more. We want to hang out with our friends, socialise and shake off 2020 on the dance floor. Designers have embraced that party spirit, with big shapes and bold colours. Plus a hint of 1930s glitz, glamour and excess.
Home comforts
Despite the desire to get out, there's also a nod to the home comforts and hope that have kept us going through the pandemic. Animal motifs, symbolism and big florals, for instance, all feature heavily. 
Look up
With life conducted via screens during the pandemic, much of fashion has become focussed above the waist.
In lieu of being able to show off your whole outfit, necklaces and earrings have become particularly important. So make sure to dress your top half with all the latest jewellery trends (even if you're wearing pyjama bottoms!)
Life in full colour 
The main theme, however, is one of celebration and power. A message to live your life with colour and sparkle in strong measure, whatever it throws at you.
7 Top jewellery trends to look out for in the year ahead
With these themes in mind, here's our roundup of what's hot in jewellery and how to pull-off all the latest jewellery trends in the coming months.
It don't mean a thing if it ain't got that swing
There's a definite roaring 20s and 30s feel to jewellery trends this season.
The big exhibition influencing fashion this year is Cecil Beaton's 'Bright Young Things' photographic collection. Shown first at the National Portrait Gallery and then at Blenheim Palace. His photos document the fashion, icons and party lifestyle of the 1920s and 30s.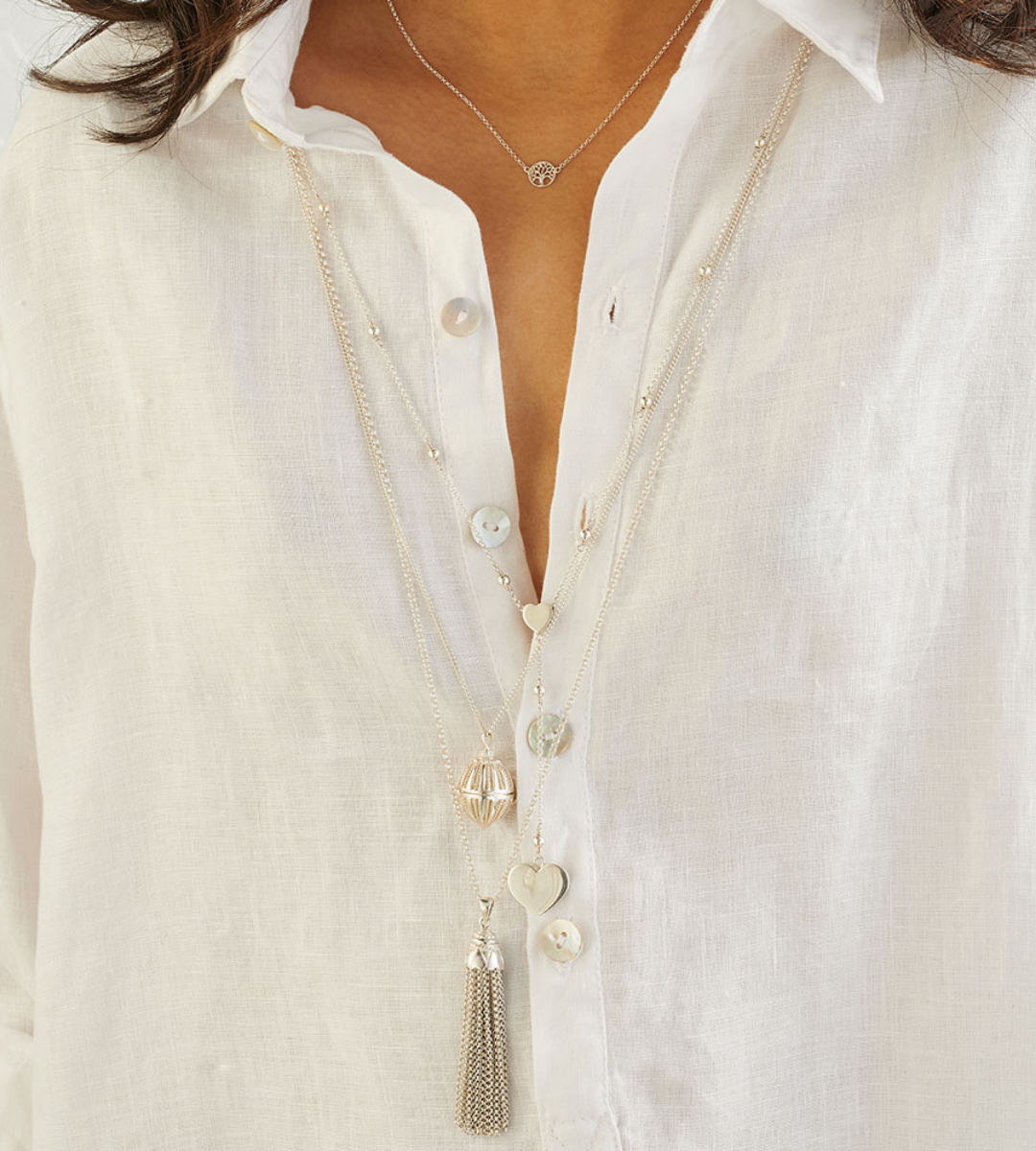 They've obviously made a big impression on fashion and jewellery designers this season. We spotted jewellery with swinging fringes, tassels and chandelier styles on several catwalks. Strands of gems, crystals, pearls, beads and even chains dangling from necklaces and earrings. While long necklaces hung low, adorned with charms.
Basically, if it swings, it's in!
Big gems and maximum sparkle
Large gemstones have been on the jewellery trend charts for a while and it looks like they're here to stay. Not only that, they're growing...
Huge chunks of natural rock and synthetic crystal were all over the fashion catwalks. Giant gemstone pendants and earrings hanging from necks and earlobes.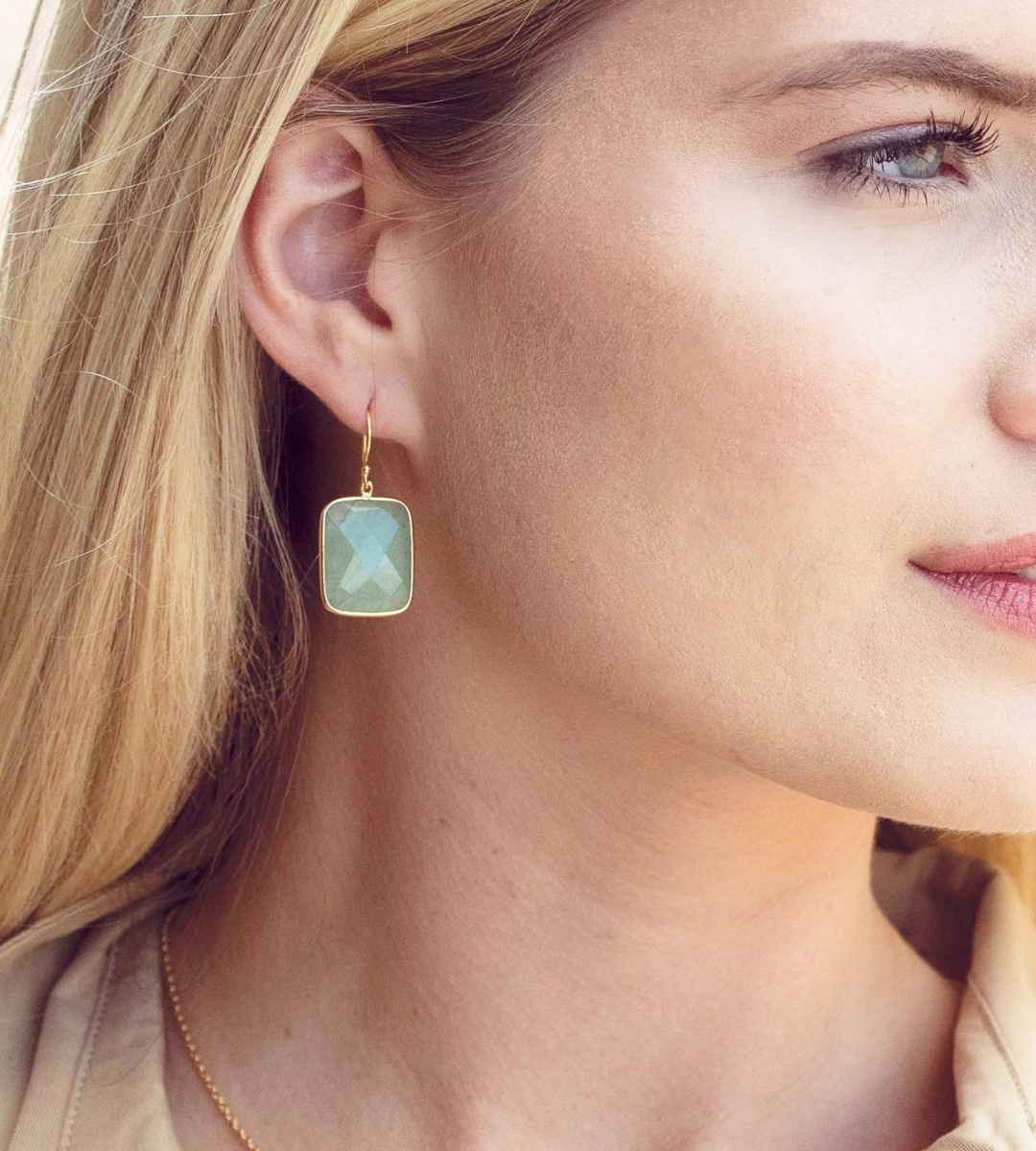 Get yourself some big gems and feel the power and strength of this party-ready look.
Lucky charms
Charms are another jewellery trend that just keeps giving. Charm necklaces and rings look to be particularly popular this season. We spotted them in several shows adorned with folk symbols and animal motifs, crucifixes and feathers.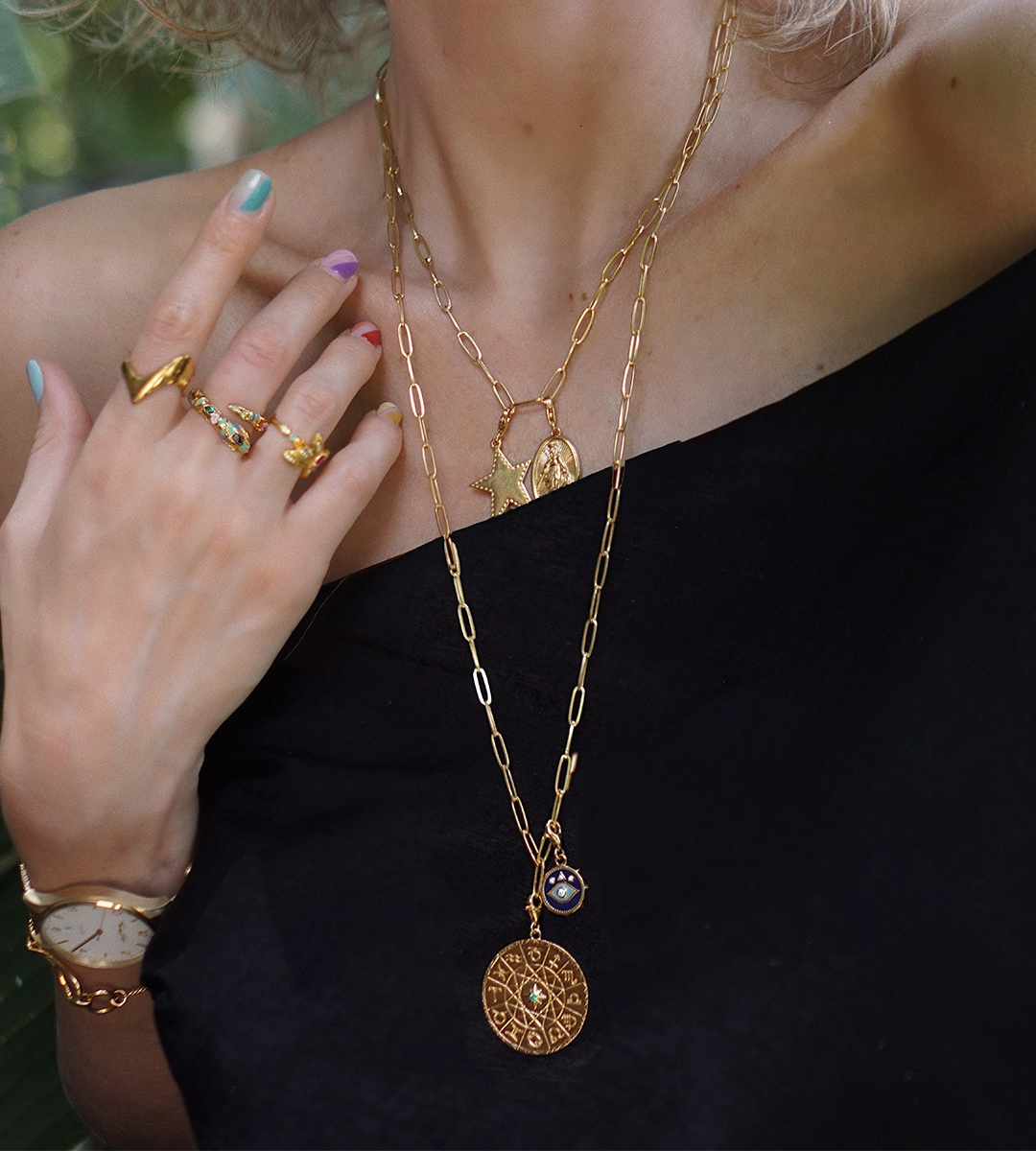 After a tough year people are looking for symbols of luck, hope, protection and comfort. And charms are perfect.
Get yourself a charm necklace and choose charms as reminders of people, places and events personal to you. Or choose symbols of faith and hope to keep your spirits up.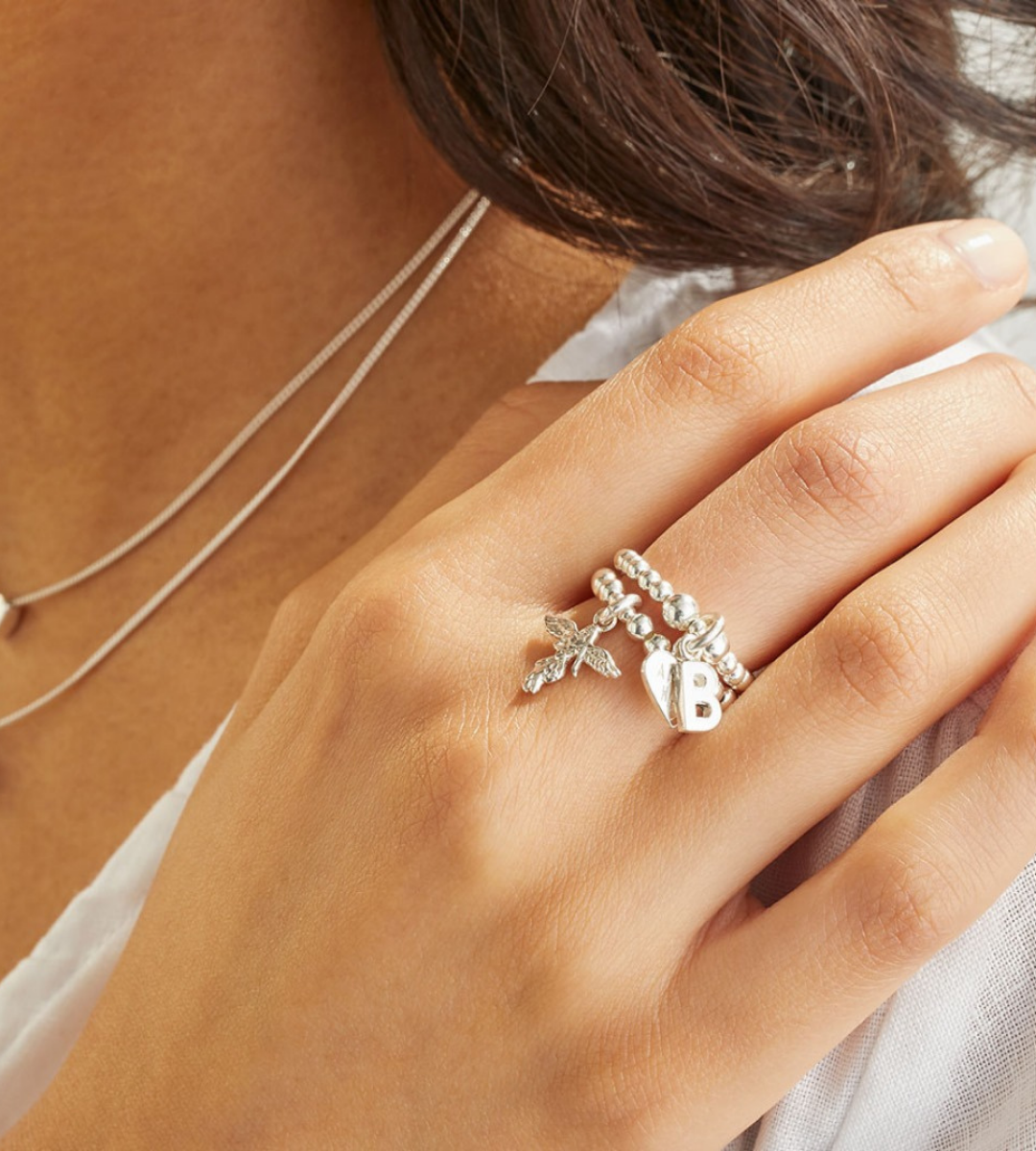 Chokers and Logos
From giant pearls to delicate wires and chains, chokers are back - again! We've seen them accessorising outfits on several catwalks, along with another throwback - big logos.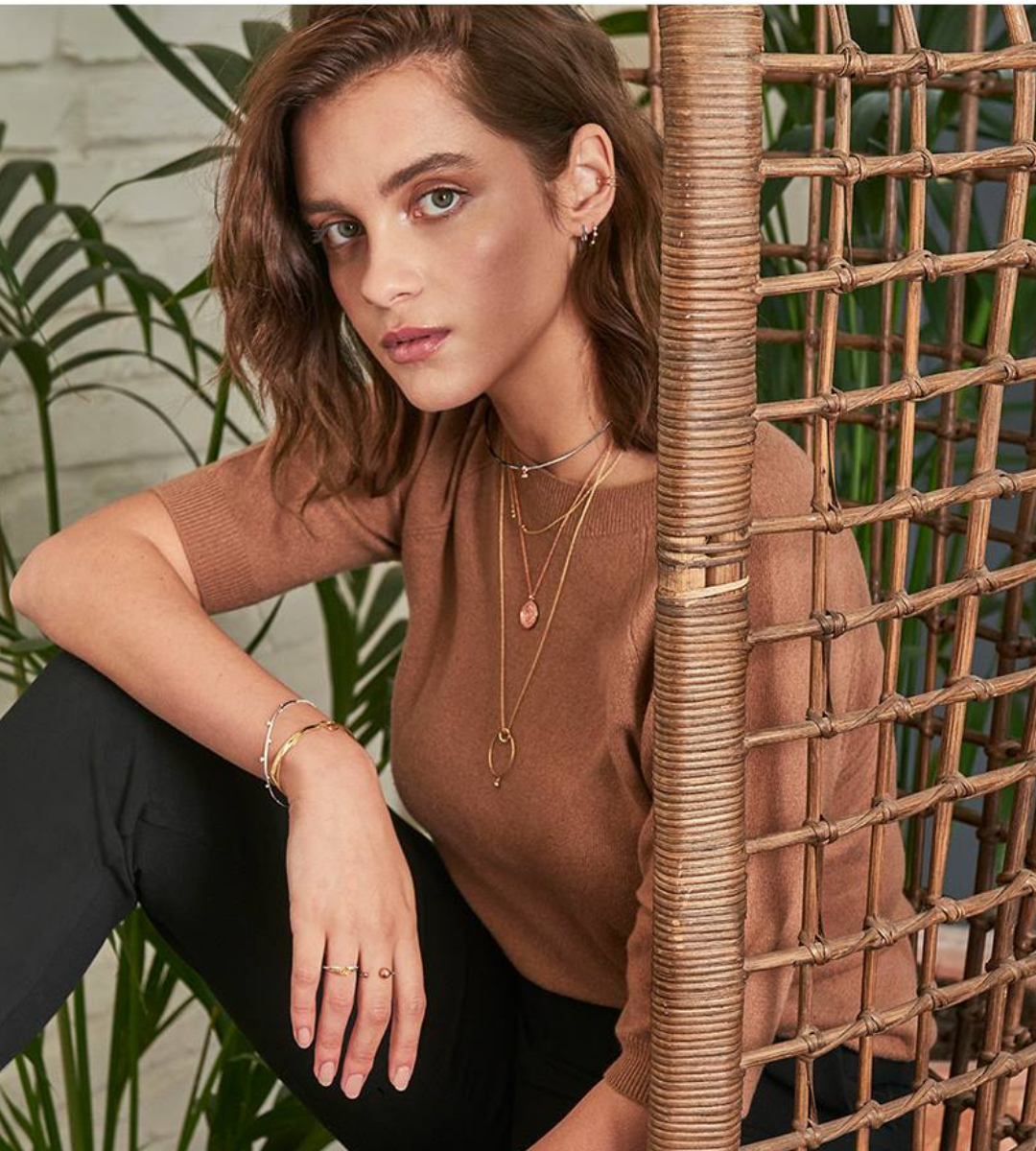 Some fashion followers have always loved a big designer logo. But designers seem to have realised the potential of this on-screen, pandemic world and large logos have been appearing on necklaces, belts, bracelets and more. 
After all, getting your brand beamed around the world in meetings and conferences is brilliant free advertising!
All the single earrings
If you hadn't already noticed, mismatched earrings have been a big trend this year. As a result, jewellery designers like Swarovski, Thomas Sabo and others have created their own range of earrings to be bought in singles.
But the latest development in this jewellery trend takes this idea one step further. We saw models wearing single statement earrings without anything to accompany them. 
Choosing just one earring is going to be tough. But on the upside, at least you can recycle all those single earrings that have lost their partner! They've got to be big and bold though. Find all your favourites from your jewellery box, or splash out on a new sparkler.

Colour me happy
Black, white and bright colours were out in force on the fashion runways this season.
Fuchsia was a particular favourite - which is good news for those who love pink. But there were also bold reds and blues, neon greens, yellows and violets on display. 
Overall colours were bright, fierce and hopeful. So whatever you love to wear, make it bold.
Rings on her fingers: Stacked rings
Stacking jewellery has been a huge trend for a while. Many designers create jewellery ranges with layering or stacking in mind. To be mixed and matched with their own or other designer's pieces. We've seen bracelet stacks, earring stacks and necklace layers become huge trends. And now, it's the turn of the rings.
Several fashion shows featured rings stacked on almost every finger. Big and bold, as well as small and delicate. 
Have fun with what's in your jewellery box or add a few more to your collection.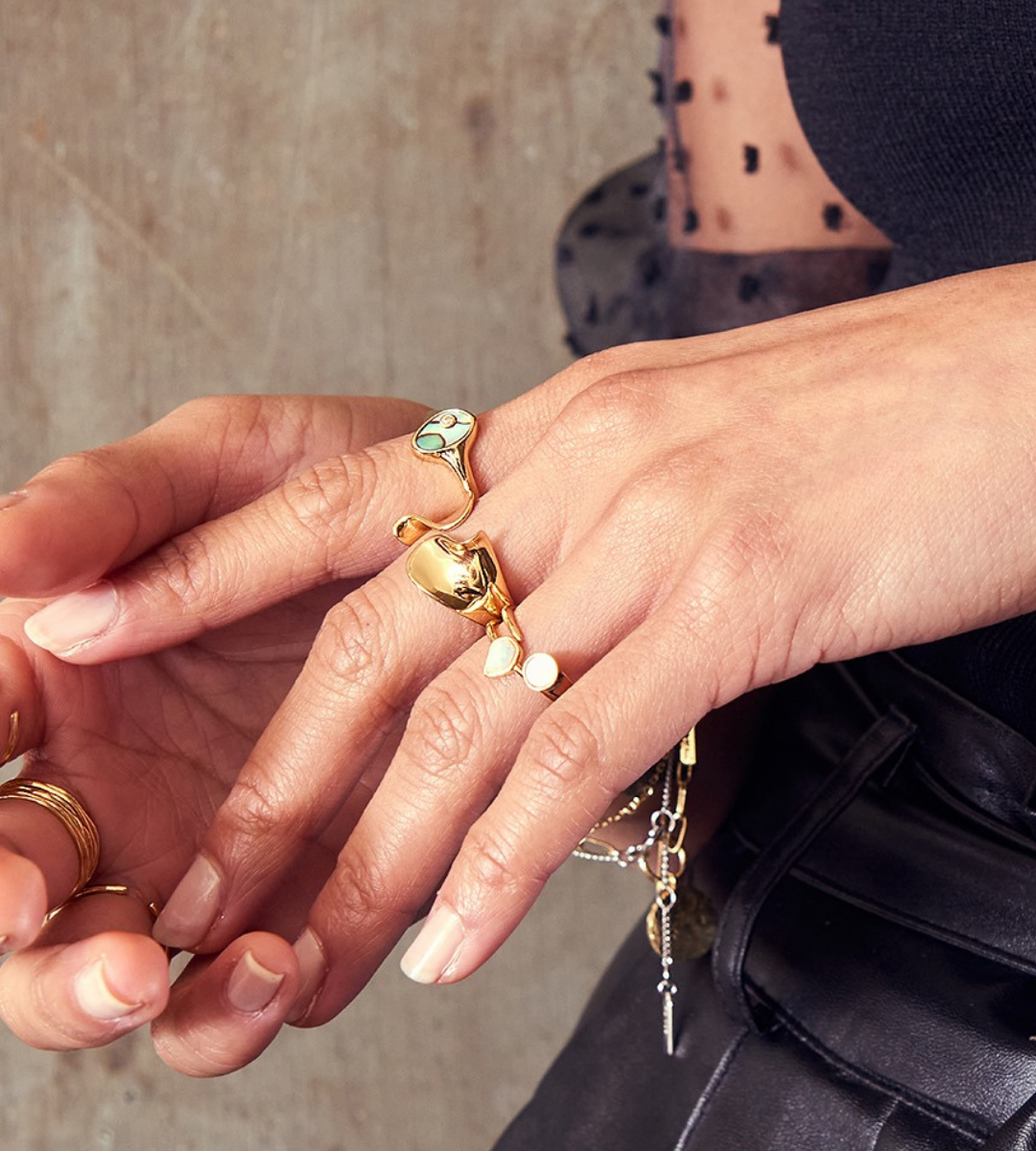 Final word
There's plenty more inspiration to be found on the catwalks. Check out all the latest shows online and find your own favourites.
Moreover, you can go for Bracelets for Women, Necklaces for Women, Earrings for Women, Watches, Charms, Rings for Women and other kinds of Wedding Jewellery from Niche Jewellery.