If you've read our recent Style Edit about the next big thing in jewellery, you'll know personalised pieces are going to be a big trend this year. Maybe the return of Sex in the City has reminded us how much we lusted after that Carrie necklace in the 90s? Perhaps we're all feeling rather sentimental after lockdown? Or maybe we're all in need of our own lucky charms? Whatever the reason, personalised jewellery is giving us the power we need right now. And we've gathered our top 10 personalised pieces for your pleasure.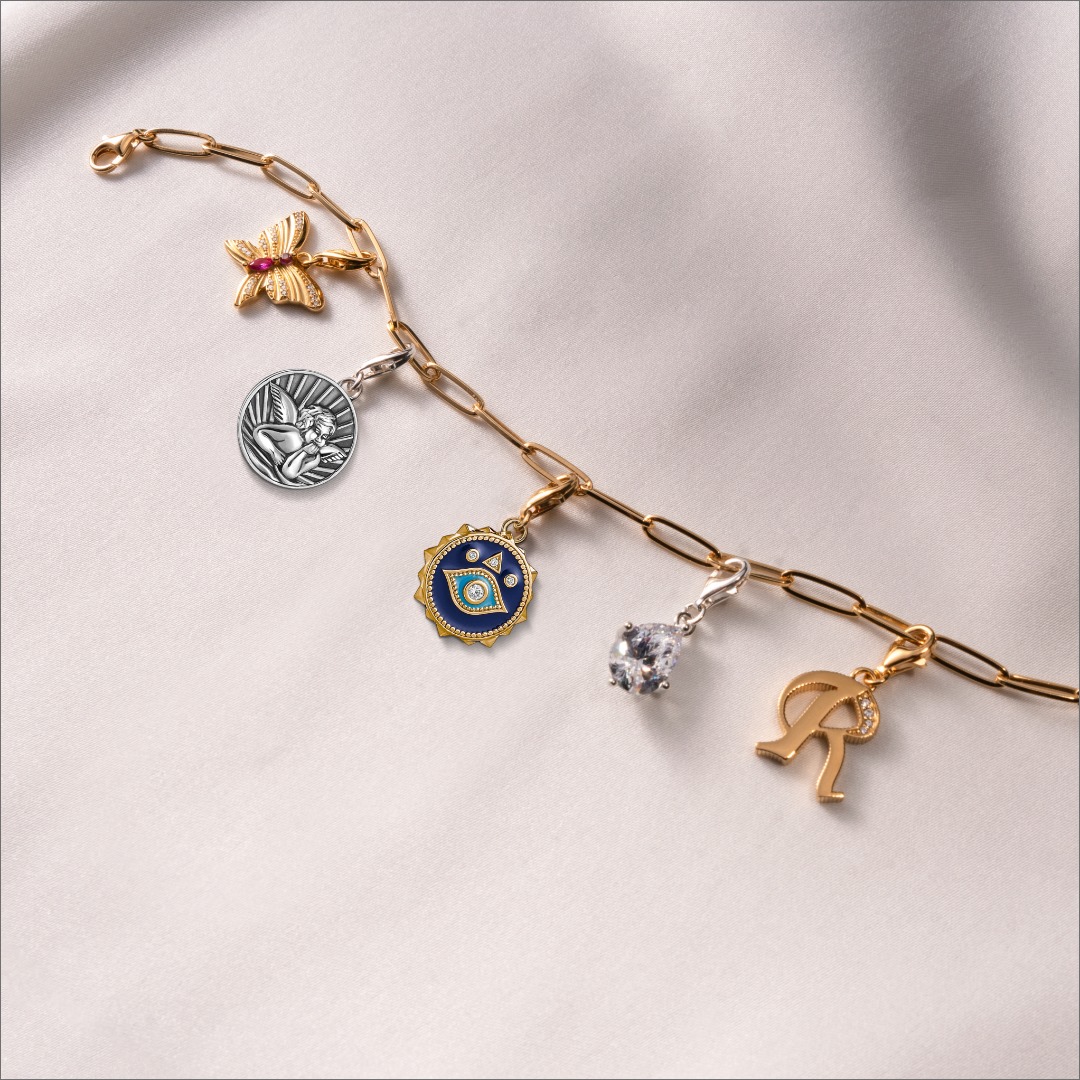 1. Initial necklaces
We don't do full name necklaces at Niche, we go one better. With a complete alphabet of initials for you to choose and add to a silver chain. Made in silver with little dashes of sparkle, you can create your very own personalised necklace using initials of your choice. Choose your own or combine those of the people you love. Your siblings perhaps? Or your children's combined with your own? Curate your initials necklace to celebrate and keep those you love close to your heart. If you're a charm collector, do the same with Thomas Sabo's charm letters by simply adding them to your bracelet or necklace.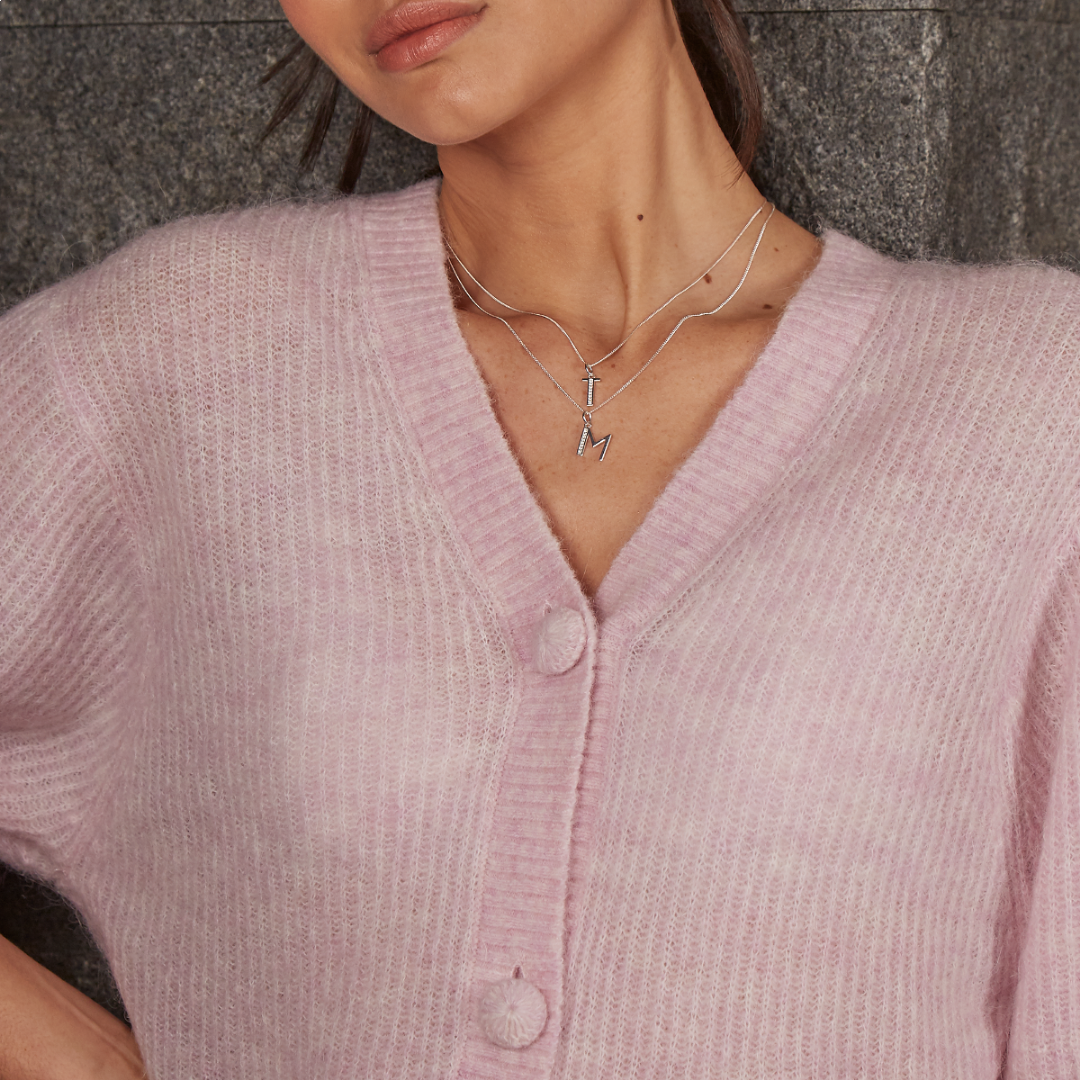 2. Zodiac jewellery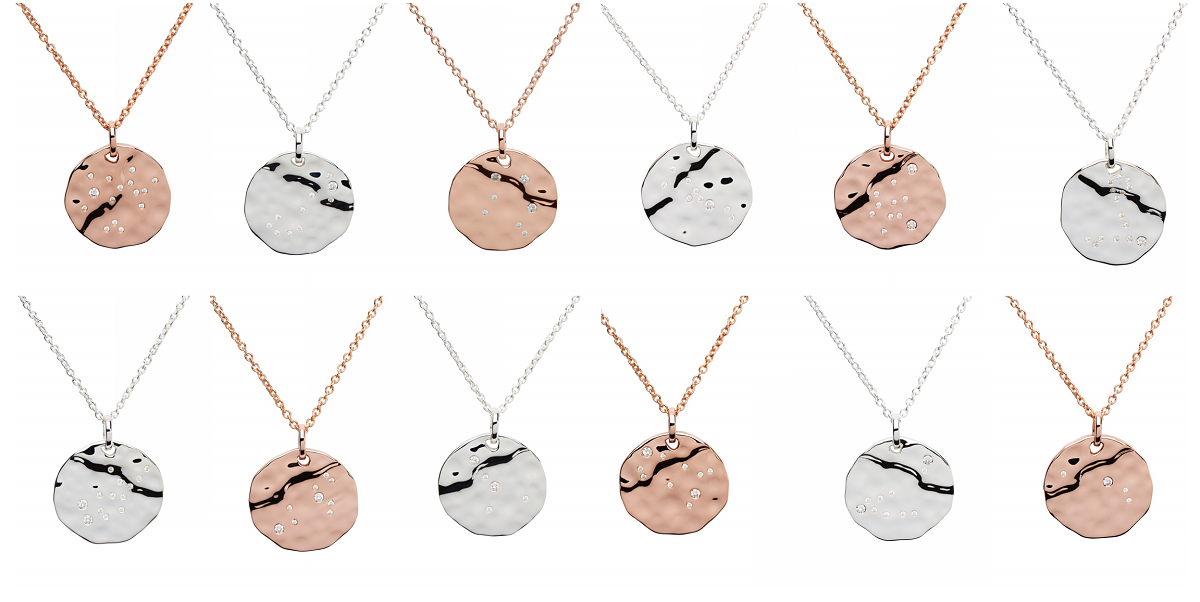 If initials aren't your style, why not look to the stars for inspiration with zodiac jewellery? Personal and pretty, star sign jewellery is a more subtle way of expressing your individuality than names and initials. A gorgeous constellation pendant in silver or gold from Unique & Co, has little stars studded into the surface in the shape of your star sign. Choose one for yourself or as a birthday gift for friends and partners. They also make a thoughtful thank you gift for your friends or wedding party.
3. Nomination - personalised jewellery made by you
Nomination is a brand that's big on personalisation, so we couldn't write a piece on personalised jewellery without giving them a mention. Born in Florence, Italy in the 1980s, Nomination's composable stainless steel and gold bracelets embody Italian design and artisanal craftsmanship. Choose click-in charms that symbolise the people and places you love, your achievements and your interests. Each woman's bracelet is completely unique and built by you. It's the ultimate in personalised jewellery and completely bespoke to you.
[caption id="attachment_2674" align="aligncenter" width="1200"]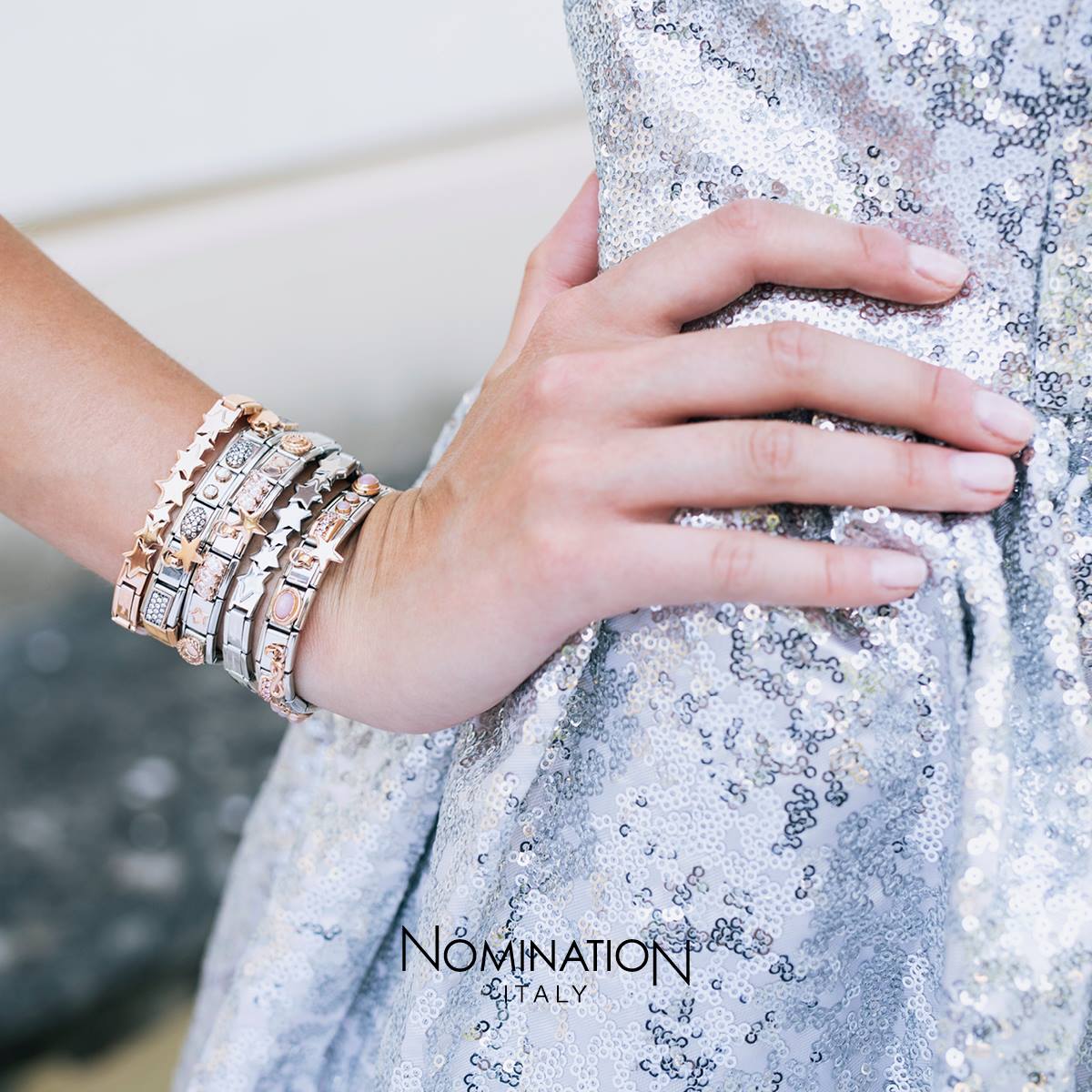 Nomination Composable Bracelets can be added to year-on-year.[/caption]
4. Charm jewellery - your personal creation
Because we've highlighted Nomination, we should also mention Thomas Sabo. Charm jewellery has become a huge phenomenon in recent times, led by well-known brands like Pandora. But many other jewellery makers now have their own unique styles of charm bracelets, Women's Necklace and more.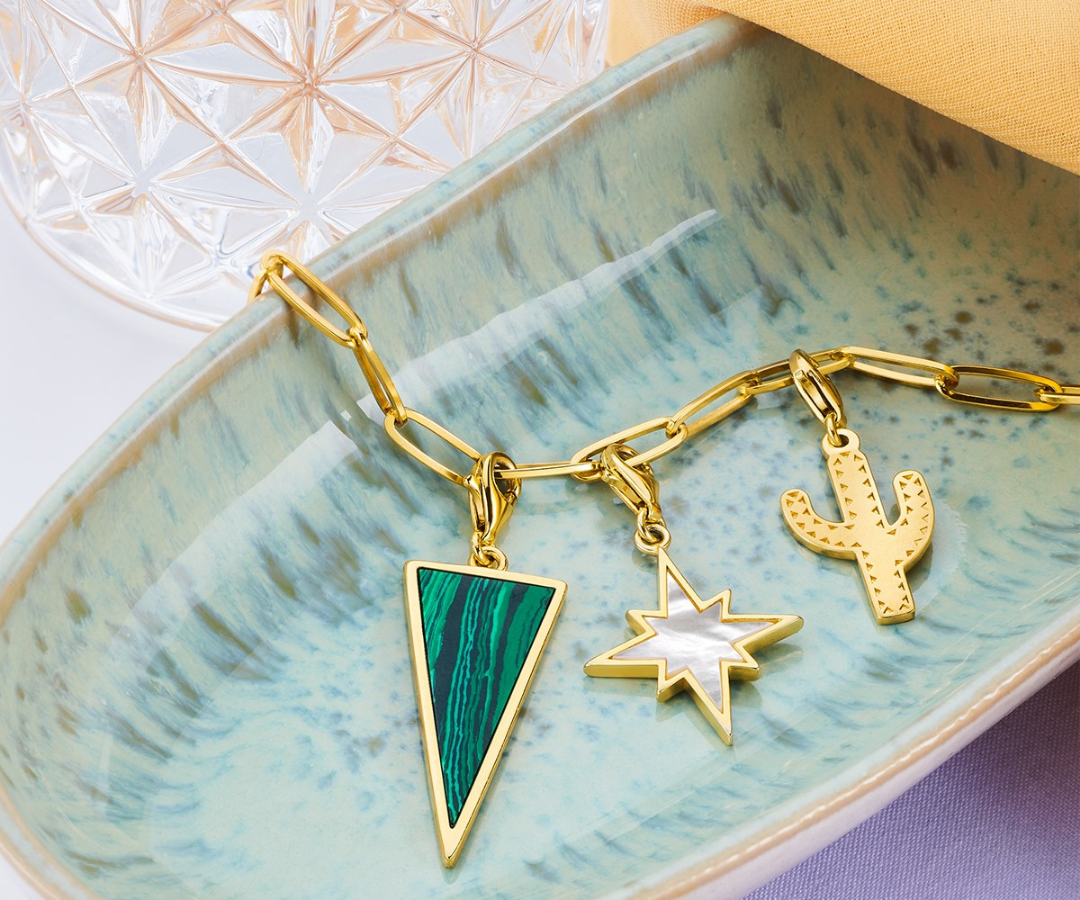 Thomas Sabo brings a more edgy vibe to their charm collection. Offering a less girly way to expressing yourself through their super cool collection of individual charms. We love their use of natural gems, like pearls and turquoise. And their colourful charms decorated with all the colours of the rainbow. They also have their own range of initial charms to add an extra personal touch to your collection.
5. Engravable jewellery - perfect for personalising
Engraving is usually associated with wedding, engagement and eternity rings. But in principle, any jewellery with a flat surface can be engraved. Including some that were made for personalising with your name or initials. Bridge bracelets are a classic example. They can be engraved with initials, names and dates to celebrate special occasions or remember events. Thomas Sabo have both the classic versions in silver and gold plus a new take on this classic design with their beaded version. Certain charms are also designed with engraving in mind, designed with a sleek surface for hammering initials or dates into. Check out our Engravable Jewellery range to see what speaks to you.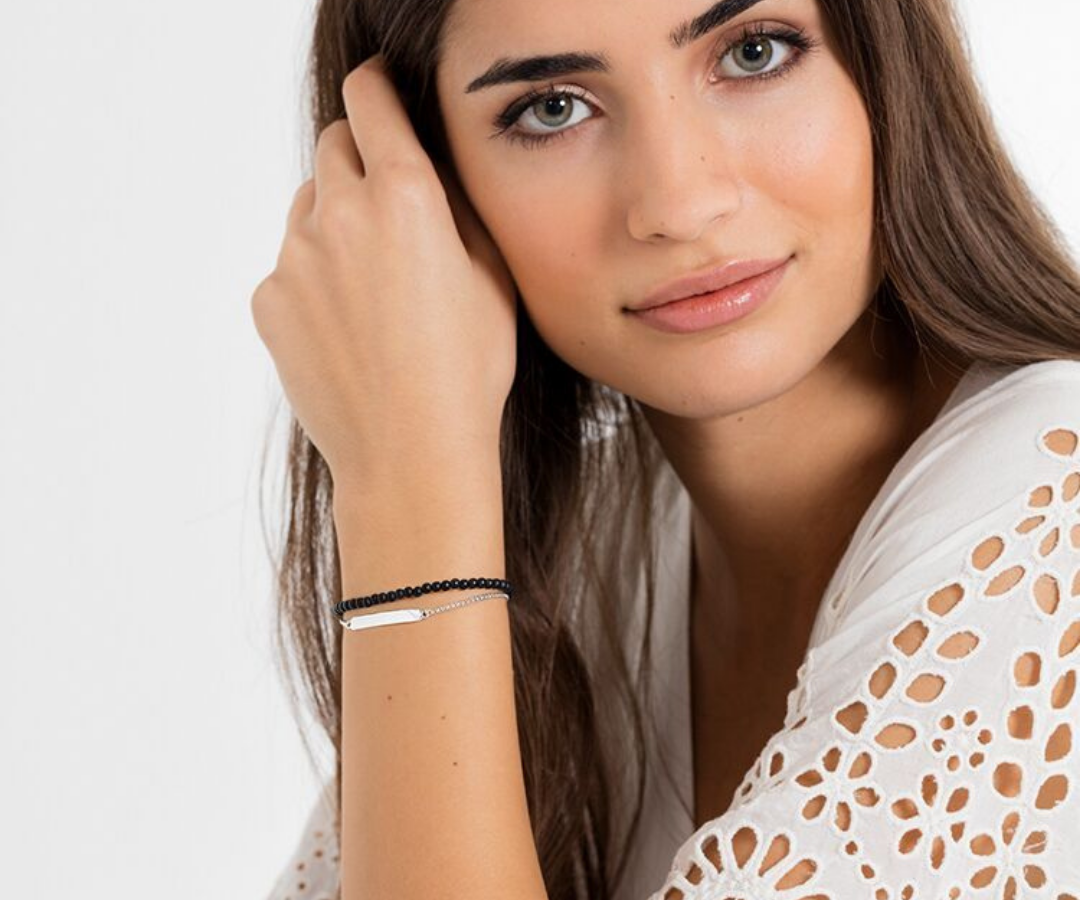 6. Birthstone jewellery
As you may know, every month has a particular gem or gems associated with it, called a birthstone. Which makes birthstone jewellery a lovely, personal way to recognise someone's birthday or give them a thoughtful gift. There are some gorgeous gemstone pieces out there from brands like Sarah Alexander and Jersey Pearl (if you happen to be buying for a June baby, who have pearls as their birthstone - lucky things!). So you could choose one of their pieces with the correct stones for your birth month.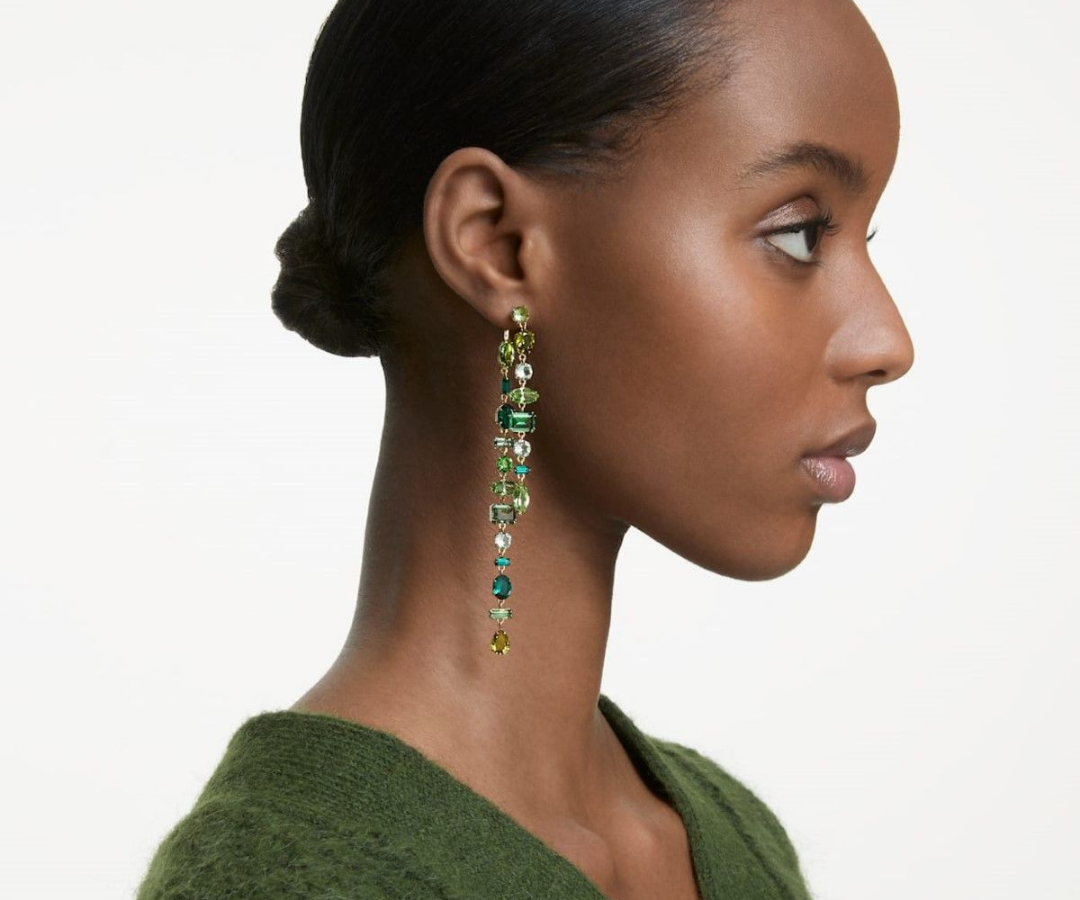 However, some birthstones are more easily found and affordable than others. May babies, for instance, have emeralds as their birthstone. But you don't have to buy an emerald for a May baby if that's way out of your budget. Instead, choose an affordable but beautiful crystal or glass piece in the right colour. Like one of Shyla's gorgeous cocktail rings or Swarovski's crystal creations. Or choose from a range designed with birthstones in mind, like our birthstone earrings, or the Nomination charms for each month.
7. Birthstones, zodiacs and initials
Why have one when you can have both? As well as the birthstone and zodiac jewellery, we do also have bracelets and necklaces that incorporate both. Either with a birthstone or a zodiac charm and accompanied by a plain disc to be engraved with your initials or dated as you wish. You could even combine those with a silver initial charm if you wish.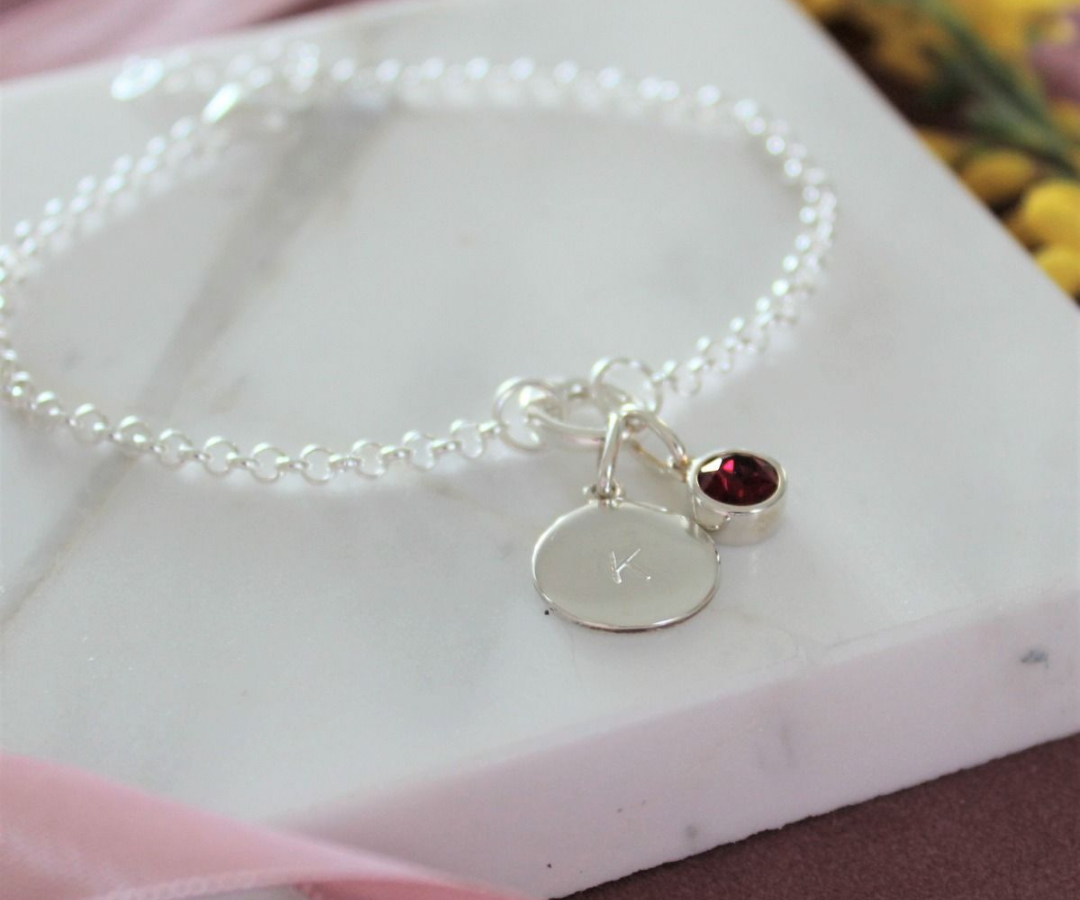 8. Lockets
Lockets are by nature, personal. Made to hold little pieces of your past or present and keep them close to your heart. Not only are they beautiful, however, they're also making a comeback. So if you're wondering what to get that special someone as a thank you, memento or birthday gift, a locket is an excellent choice. We love this gold plated star locket, with a hint of sparkle.

9. Gift messages - make it personal
Ok, so this may be cheating slightly, but we're going to sneak it in anyway - personalised gift messages. If you want to send a jewellery gift from afar and make it personal, we offer a message service with our personalised jewellery range. Choose a cute gift, like these lightning bolt earrings and add the message you'd like to send with them.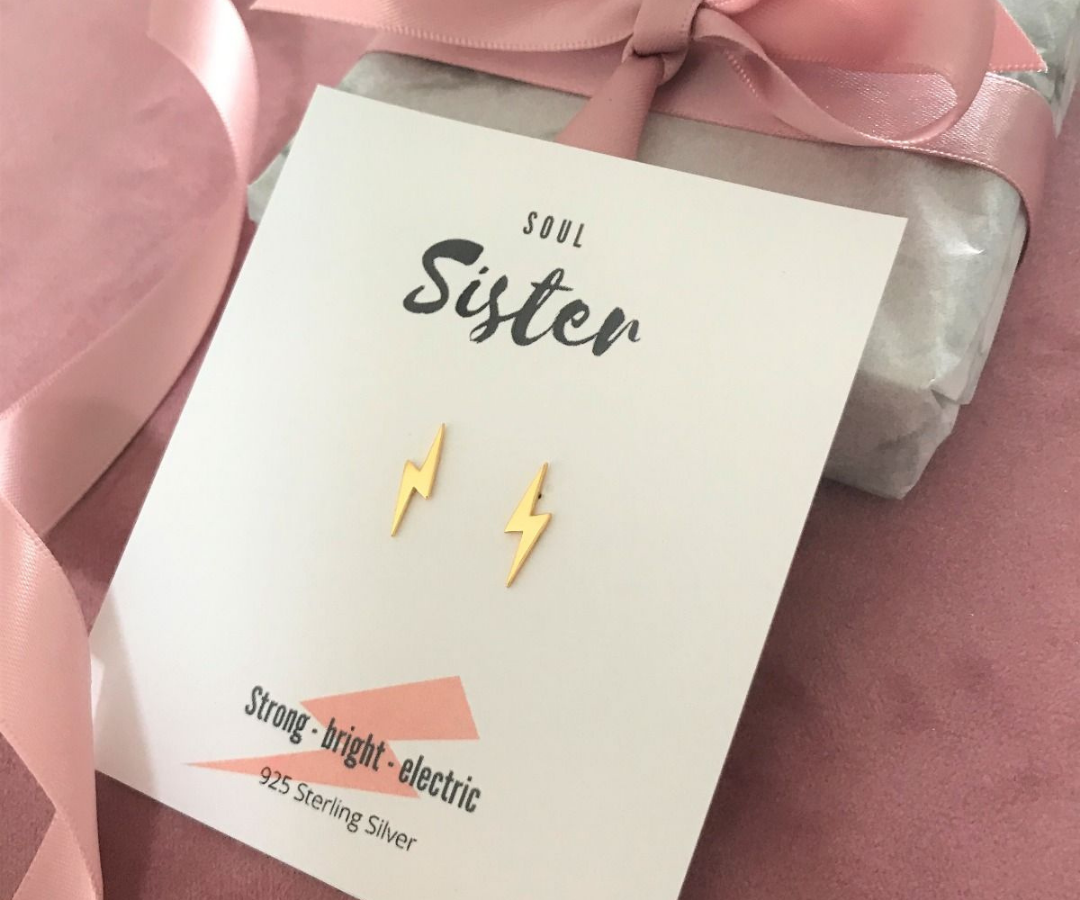 We can print up to 60 characters on the card they come with. Or you can create your own longer message and have it sent with the earrings for women. Personalised jewellery at your fingertips.
10. Bespoke Engagement, Wedding and Eternity rings
Engagement, eternity and wedding rings should always be personal. Not only are we official stockists of beautiful diamond and wedding ring designs from Brown and Newirth, Raphael Collection, Clogau Compose. But we also offer a bespoke ring design service. Any designs from these brands can also be created for you in the metal and diamond type you desire. Meaning you can create the ring of your dreams, in whatever style, size, design and stone you like.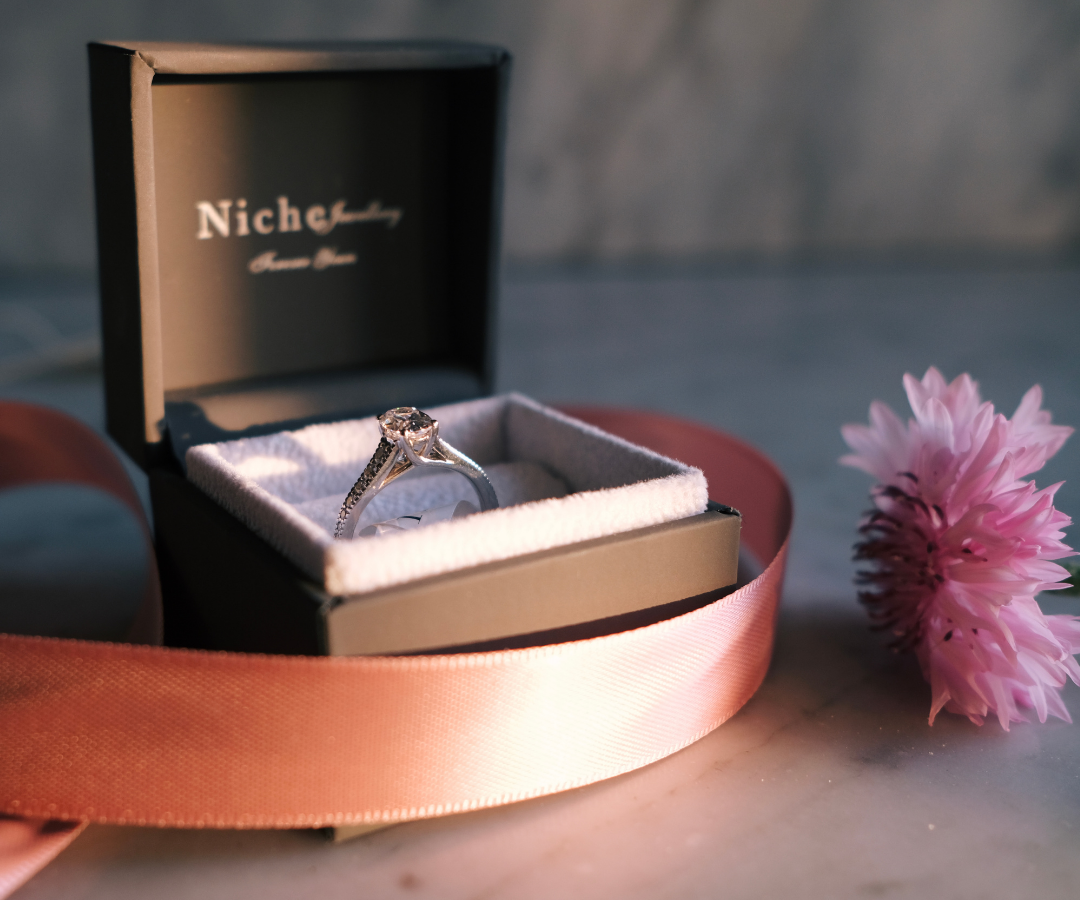 Moreover, you can go for Bracelets for Women, Necklaces for Women, Earrings for Women, Watches, Charms, and other kinds of Wedding Jewellery from Niche Jewellery.