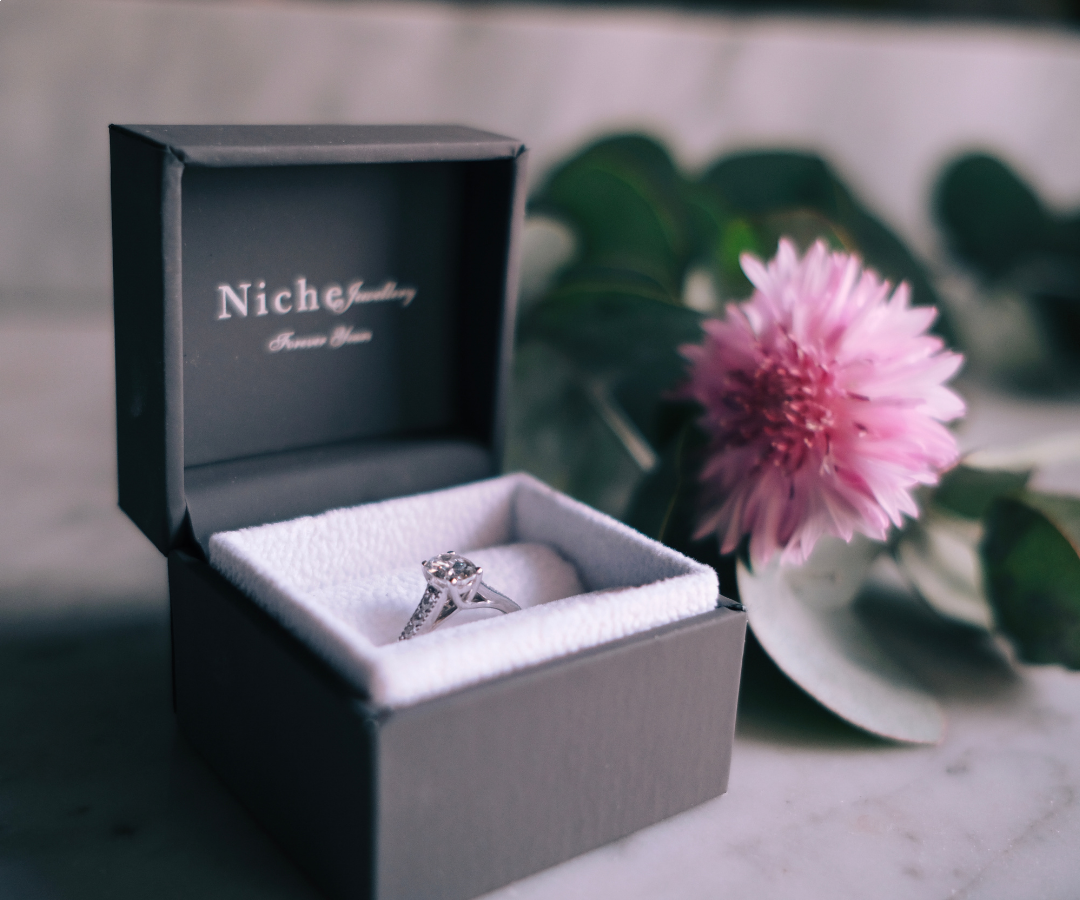 Need help choosing your engagement ring? We've got you covered. We've got plenty of experience helping happy couples find their dream ring and we're glad to share. Take advantage of our expert advice on how to navigate the process and follow our Ultimate Checklist to find an engagement ring that you'll love wearing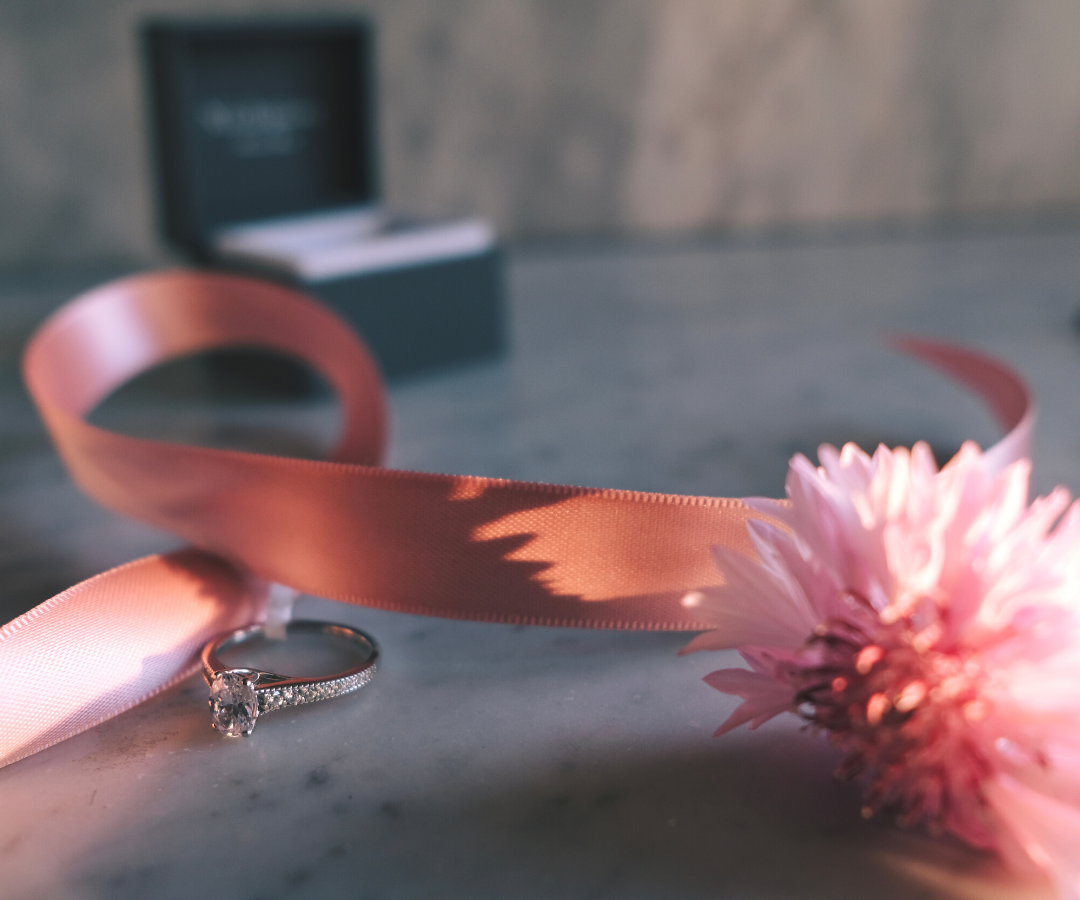 Choosing an engagement ring
Congratulations you're engaged! Which means you get to the fun part - choosing your engagement ring! Except choosing the right engagement ring for you can be a rather overwhelming decision.
This is one of the most important fashion choices you'll ever make. You'll likely wear your engagement ring every day for the rest of your life, which is not something you can say about most clothing or accessories. It's what makes your engagement ring special - and simultaneously, what makes choosing the perfect one so difficult.
You want a ring that you love. It needs to have that 'wow' factor, and you need to feel comfortable wearing it. Not just on the big day, but every day. Forever. It's understandable to feel intimidated by the enormity of that decision. And if that wasn't enough, there are so many styles, stones and designs to choose from. It's hard to know where to begin. 
Luckily we've got plenty of experience advising couples on how to choose the perfect ring. So if you follow our checklist, we're pretty confident that you'll find the rings for women of your dreams in no time. Happy shopping!
1. Choose your style. Modern vs Vintage engagement rings
You will be wearing your engagement for a long time. So it needs to suit, not just the style of your wedding (although that's important too), but also your own personal style. Are you someone who tends to wear modern designs? Or do you prefer vintage details? Do you choose sleek, simple styles or love a frill? Think about your wardrobe and what you like to wear. Is there a particular era of fashion you love? Or designers you admire? Find inspiration in the styles you love and feel comfortable wearing.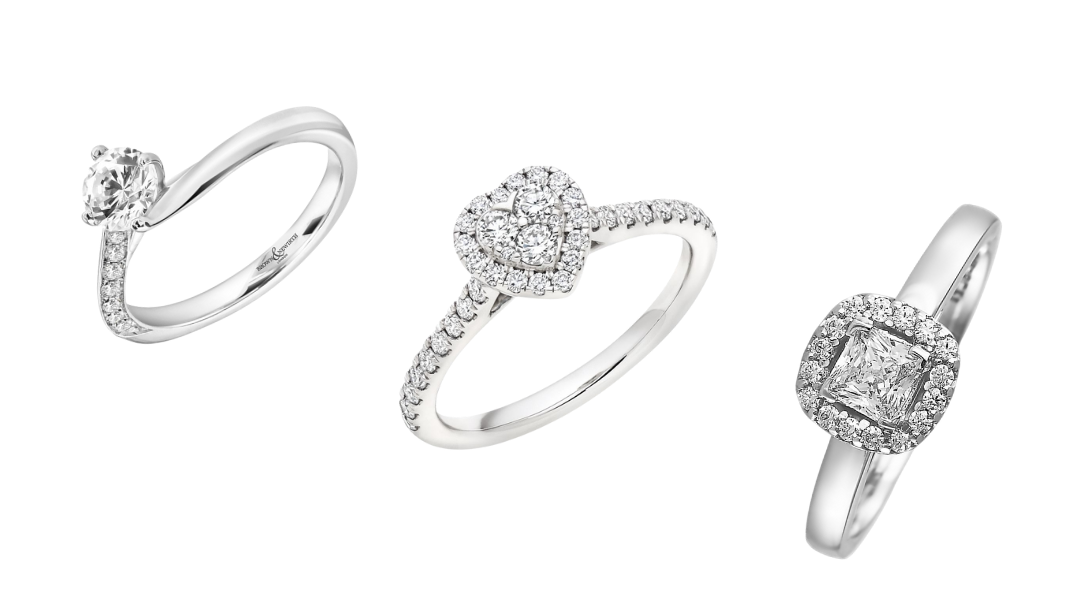 2. Do your research on engagement ring styles, stones and settings
Now you have an idea of the style of ring you're after, it's time to do your research. Get busy looking at different metals, stones, cuts and designs. Pinterest is a great place to get ideas and create your own mood board. Check out our very own Engagement rings to inspire and Unique engagement rings boards to get you started. Create your own and start saving ideas.
3, Choose your metal 
When it comes to choosing an engagement ring, one of the most fundamental decisions will be the metal it's made from. Traditionally, wedding bands were made in yellow gold, so most engagement rings were made to match. Now, you can choose from white gold, yellow gold, rose gold and platinum. So how do you choose between them? Well, a good place to start is your jewellery box. Think about the jewellery you like to wear and what metal it's made from. It can also be helpful to think about your wedding bands and what you're likely to want those made from. It's not essential that everything matches, in fact, there's now a big trend towards mixing metals. But most people still tend to choose the same metal, and if you want yours to match, make sure you choose a metal that suits both.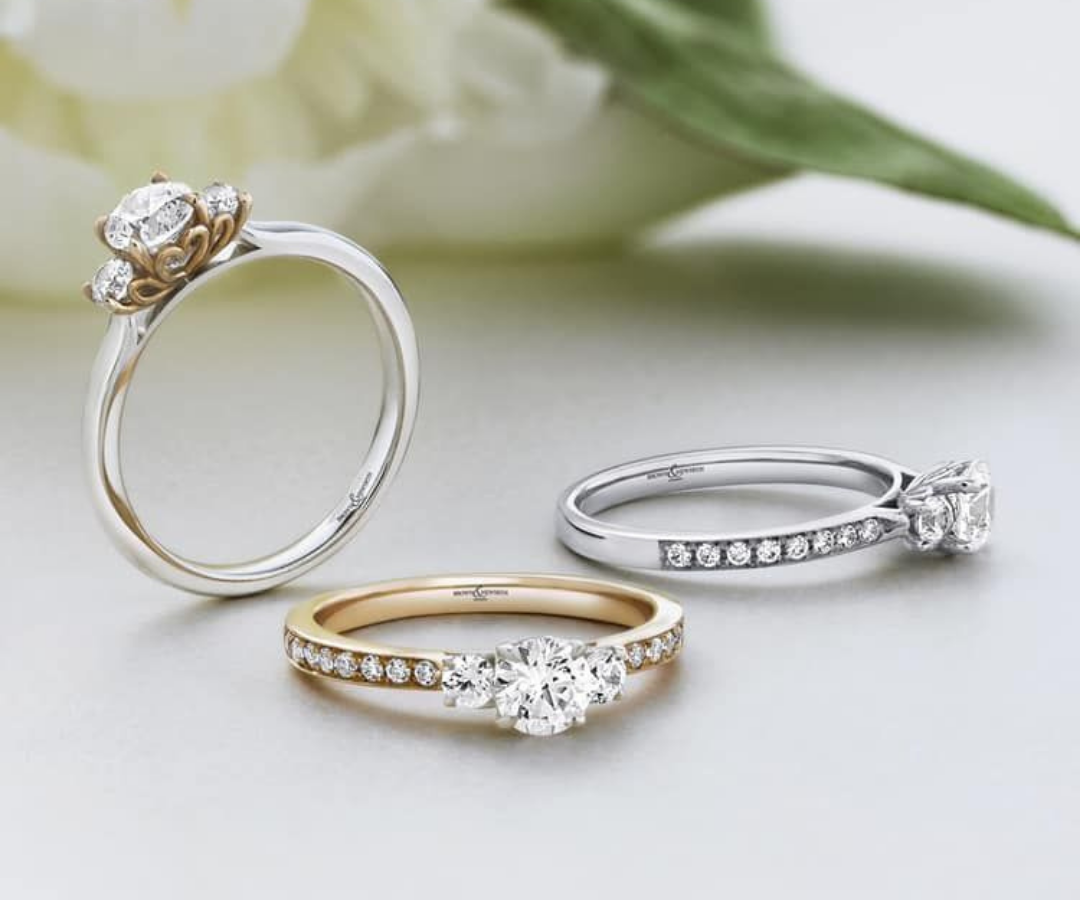 4. Choose a stone for your engagement ring - diamonds, or no diamonds?
Diamonds are the traditional go-to stone for engagement rings, and there's no denying their classic beauty. But, if you're on a budget there are other alternatives. Crystals, gemstones and zirconia, for instance.
But if you're simply not a diamond girl, consider other precious stones like an emerald or sapphire engagement ring instead. And if you like something a little bit different, pearls, opals and other gemstones are also available and make beautiful rings. You could even make it personal and choose a ring with your birthstone? 
5. Choose your stone size and shape - oval, heart-shaped or square?
When choosing a stone for your ring, you also need to consider the size and cut (or shape) of the stone. Round, princess (square), emerald cut and oval are some of the more popular cuts. But there are several others available. Here's a handy guide to a range of shapes, from heart-shaped to marquise, to give you an idea of the choices available.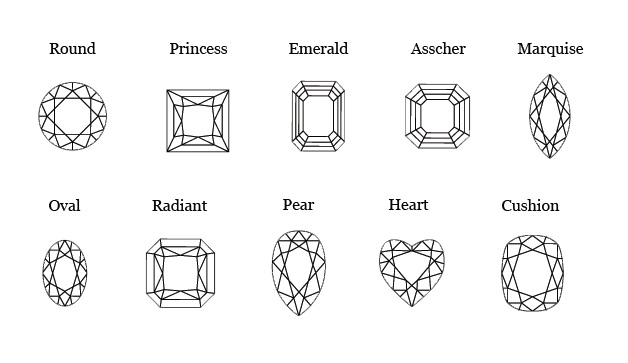 You also need to think about the size of the stone. You may think, when it comes to diamonds, the bigger the better, right? But don't forget you'll want to wear this special ring every day. You don't want it to be cumbersome or uncomfortable. Or be afraid to wear it in case it gets lost or damaged. If you like a lot of sparkle, there are other ways to get it. Why not choose an engagement ring with several stones? Or a diamond-studded wedding band? 
6. Don't forget about choosing wedding bands
If you're choosing your engagement rings it's a great time to also think about wedding bands. In fact, many people choose them at the same time, for the simple reason that they will be worn together. So when you're doing your research on engagement rings, make a note of what kind of wedding band the ones you like are paired with. Some are made to sit next to certain ring styles. And when considering metals, think about how that will look with the kind of wedding band you had in mind.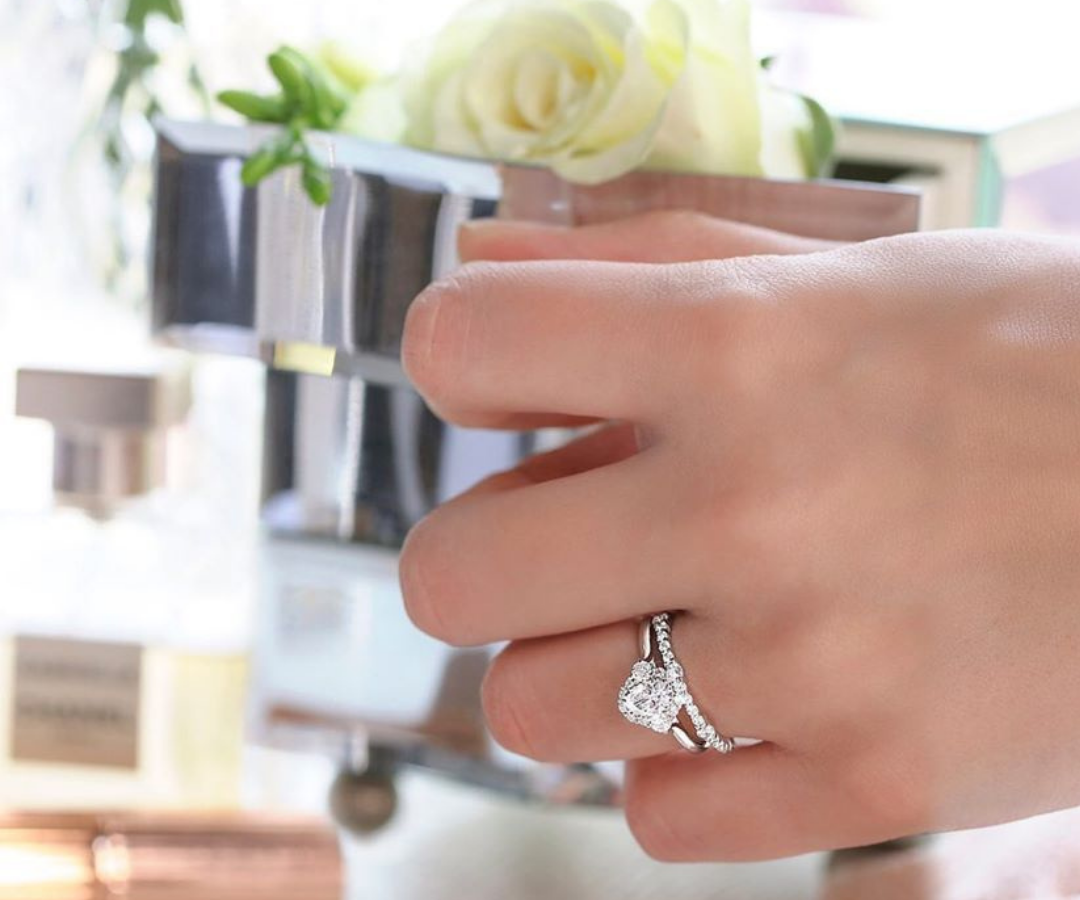 7. Know your engagement ring budget
Last on the list, but definitely not least important when choosing an engagement ring - is budget. There's a lot to pay for when planning a wedding. As exciting as it is choosing a ring, make sure you leave enough in the kitty to cover all the other amazing things you'd like on your big day. (Although as a jeweller, we'd be remiss if we didn't point out that your ring will last you a lot longer than your flowers…just saying.)
I've chosen the engagement ring I want - how do I get it?
Here's where we can offer some in-person help.
Not only do we stock a wide range of engagement rings from top brands like Ania Haie, Brown & Newirth, Calvin Klein Jewellery, Swarovski Crystal Jewellery, Daisy London Jewellery, Raphael Collection and Clogau Compose. But we also offer a complete ring design service. Which means it's easy to create the ring of your dreams. Either by choosing a style from one of our top brands and personalising it with your own choice of metal, stone and cut. Or by designing your own ring from scratch. 
Whatever path you choose, we can guide you through the process and offer advice on every decision. Simply book online, or call to set up an appointment at our Leigh-on-sea store or discuss your needs in more detail. 
Besides, you can go for Bracelets for Women, Necklaces for Women, Earrings for Women, Watches, Charms, and other kinds of Wedding Jewellery from Niche Jewellery.
And don't forget to enjoy the process. It's the start of something wonderful.