We recently visited a Wedding Fair to showcase some of our beautiful Brown and Newirth diamond wedding jewellery. Meeting a lovely bunch of modern day brides and grooms to-be got us thinking about how the meaning attributed to diamond jewellery has changed over the years.
Once upon a time (let's say back in the dark ages of the 20th century!) diamond jewellery played a fairly traditional role in life - engagement and eternity being the well-known milestones for a diamond purchase. With changing social roles and family structures, a diamond can now mean so many more things.
Research published recently by the De Beers Group in its latest Diamond Insight Report suggests that shifting relationship dynamics, women's expanding roles in society and changing perceptions of femininity are creating new opportunies for diamond jewellery purchases - by both men and women, either as a gift, a personal treat or celebration of an achievement.
Alongside the traditional relationship milestones, diamond jewellery is now often bought to celebrate occasions such as a new job, a promotion at work, a graduation, the birth of a baby, or a personal achievement. Now that women's earning power is finally getting closer to where it should be, diamonds are also more often bought by a woman for herself - in fact, in Hong Kong, women buying for themselves accounts for the majority of diamond sales! Rather just the traditional symbol of love, diamonds are being purchased to symbolise a wider range of emotions, including joy, optimism and pride.
The upshot - buy yourself or a loved one a diamond (or multiple diamonds!) whenever you fancy, for any milestone or feeling that is important to you! Hooray! Here are some of our favourite diamond ideas.
The achievement
You've made a promotion, finished your studies, or achieved that task you've been working on. Treat yourself to a beautiful, sparkly reward. Be your own mascot! Try these Brown and Newirth claw set diamond earrings shown here, or the modern rub over setting here. The best thing is, they both have a matching pendant for the next time you need to congratulate yourself on another great achievement!
[caption id="attachment_217" align="aligncenter" width="300"]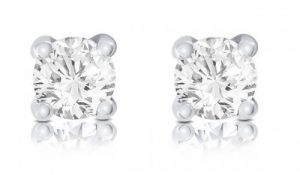 Brown & Newirth claw set diamond earrings[/caption]
The thank you
 A loved one has done something special and you would like to thank them in more than just words. A diamond pendant says 'thank you' like no other gift. Try this Brown and Newirth rub over set diamond pendant.
[caption id="attachment_218" align="aligncenter" width="300"]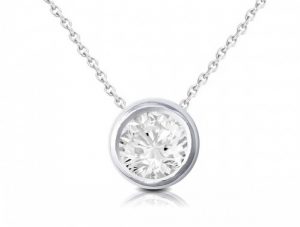 Brown & Newirth rubover diamond pendant[/caption]
The long engagement
These days engagements can be anywhere from 5 days to 5 years or more! Traditional timeframes are out the window and you can set your own timeline but still be wearing the stunning ring in the meantime. Even better, spend on the engagement ring and save up for a wedding later! Take a look at our stunning engagement rings here.
[caption id="attachment_219" align="aligncenter" width="300"]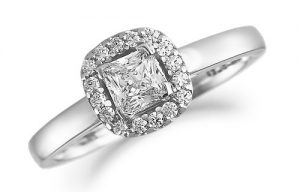 Brown & Newirth diamond halo engagement ring[/caption]
The fashion statement
 There's no need to wait for a special event to treat youself to a fashionable diamond ring. Love pink? Try this gorgeous diamond and pink sapphire ring to offset that special outfit with a flash of pink!
[caption id="attachment_220" align="aligncenter" width="300"]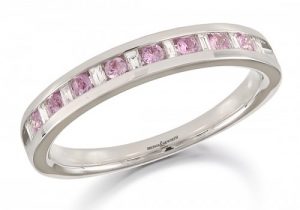 Brown & Newirth Diamond and pink sapphire ring[/caption]
Happy diamond shopping!