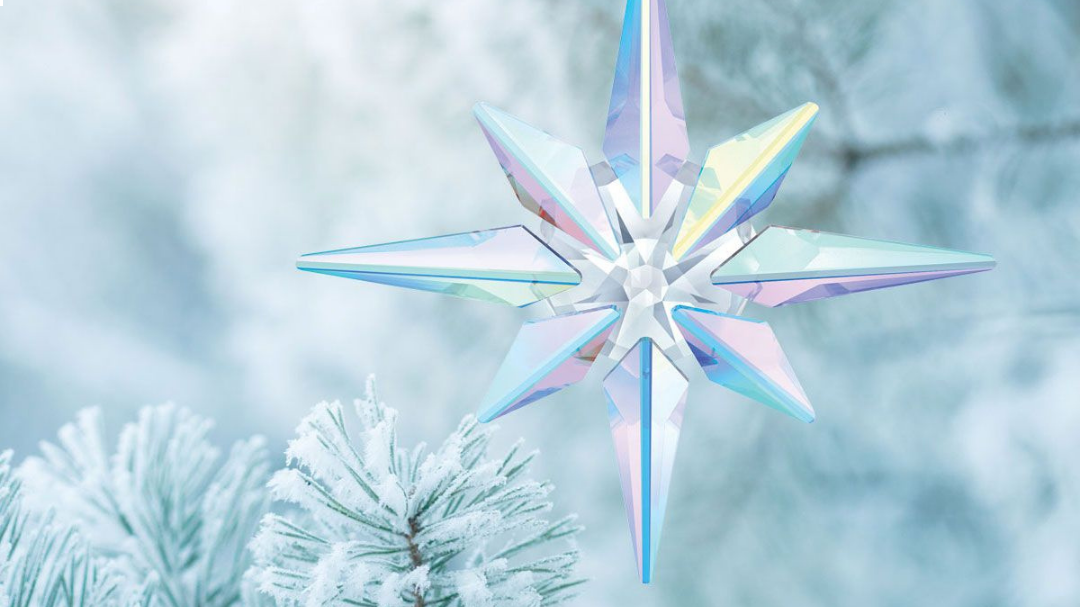 Putting up the tree this weekend? Want to make your Christmas decorations stand out from the crowd this year?
Instead of dusting off the same old set, why not treat yourself to some stunning new Swarovski crystal Christmas decorations?
Niche Online are official stockists for Swarovski. As well as selling a wide range of  jewellery, we also stock their crystal Christmas figurines and ornaments. 
Stunning decorations that fill your home with sparkle
Each decoration is beautifully crafted from the famous Swarovski crystal. 
Whether you're looking for hanging decorations for the tree. Or standing ornaments and figures for your festive mantlepiece. We've got something to make every home sparkle this Christmas. 
They make wonderful gifts for others, or special treats just for you. And there are plenty to choose from. 
So why not treat yourself or someone you love to a special Swarovski crystal Christmas.
Christmas Stars
Stars are the essence of Christmas. What Christmas tree would be complete without a few sparkling stars?
Luckily Swarovski know how to do sparkle and their star decorations are no exception. The Swarovski crystal Christmas decorations range includes beautiful hanging holiday stars in red, white and gold.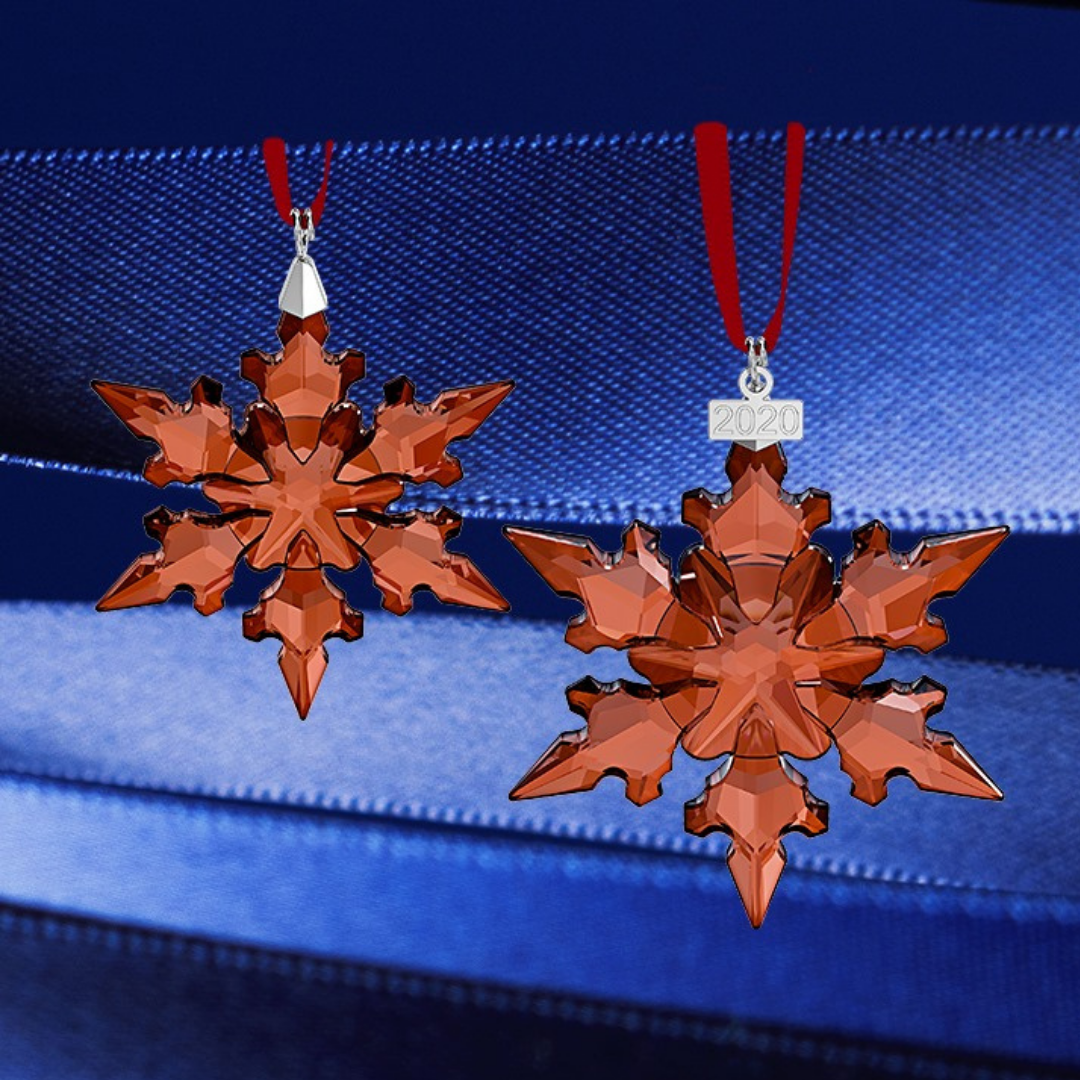 Plus this gorgeous winter star in white and gold.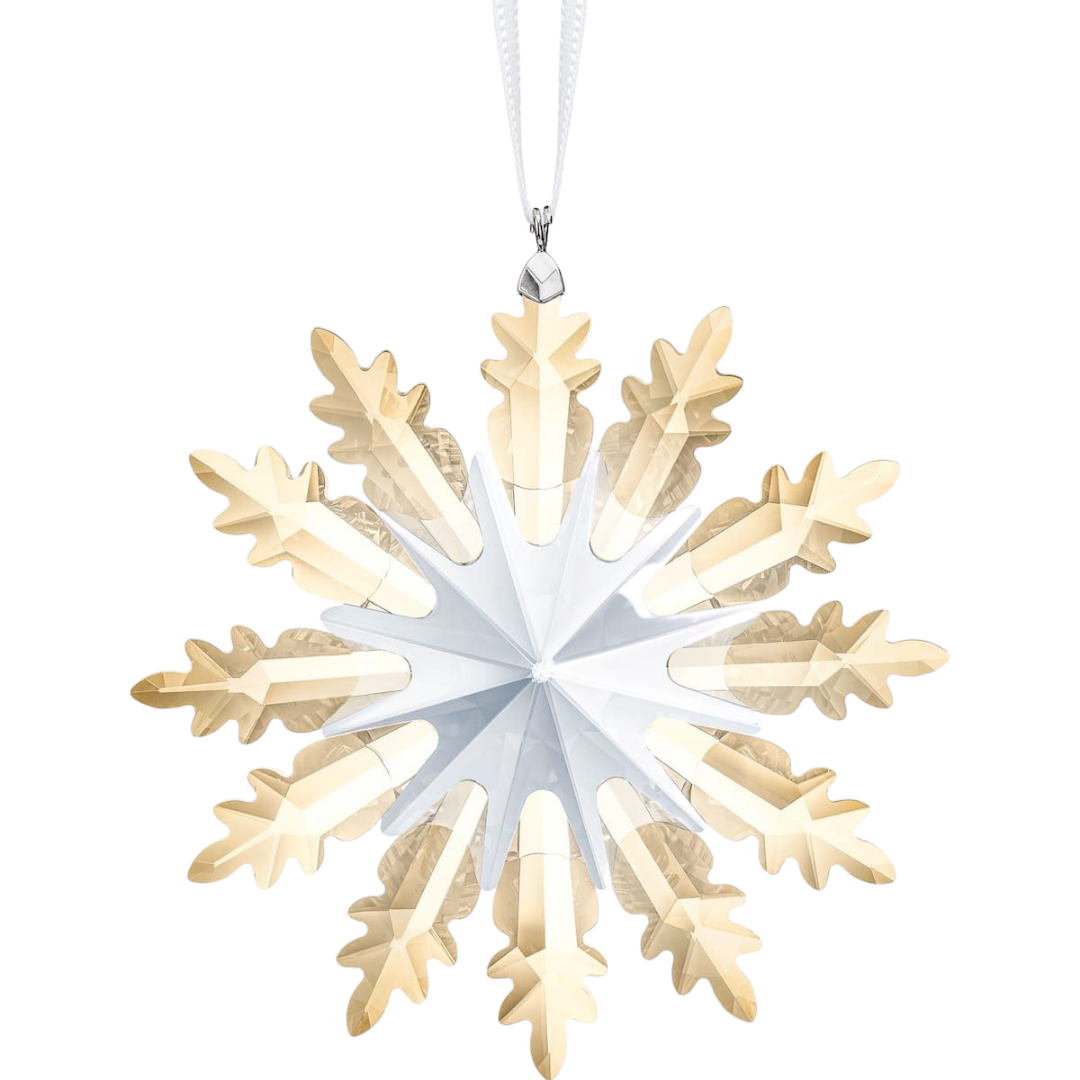 They look stunning on the tree, twinkling amongst the fairy lights. So you can fill your home with glittering starlight. 
And best of all, because there are several colours to choose from you can mix them up. Or choose the colour that suits your Christmas colour scheme. 
Sparkling Snowflakes
What's more Christmassy than snow? But while winter is definitely here, there's no guarantee we'll get a white Christmas this year. 
Good job you don't need real snow to create your very own winter wonderland. These spectacular Christmas crystal snowflake decorations will do it for you.
Exquisitely crafted to catch the light from every angle. Their delicate and intricate shapes send sparkling snowflakes dancing round your living room. 
You can even mix them with ice white Christmas stars for extra twinkle.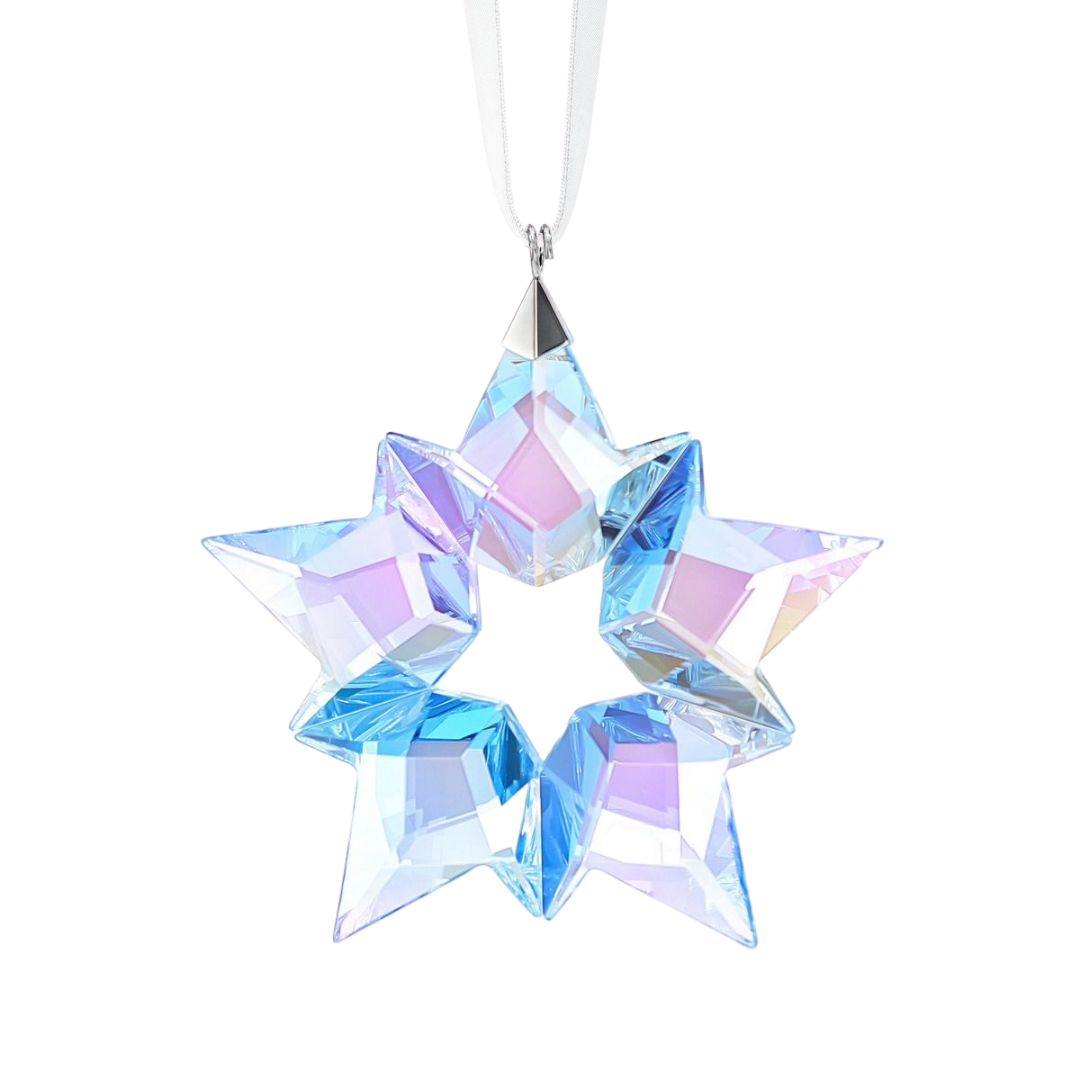 Christmas wreaths, bells and more
But if you like a more traditional Christmas, Swarovski also makes a range of crystal baubles and ornaments to suit you.
Like this beautiful crystal Christmas wreath decoration. Exquisitely crafted with clear and red crystal leaves, to form a delicate festive wreath.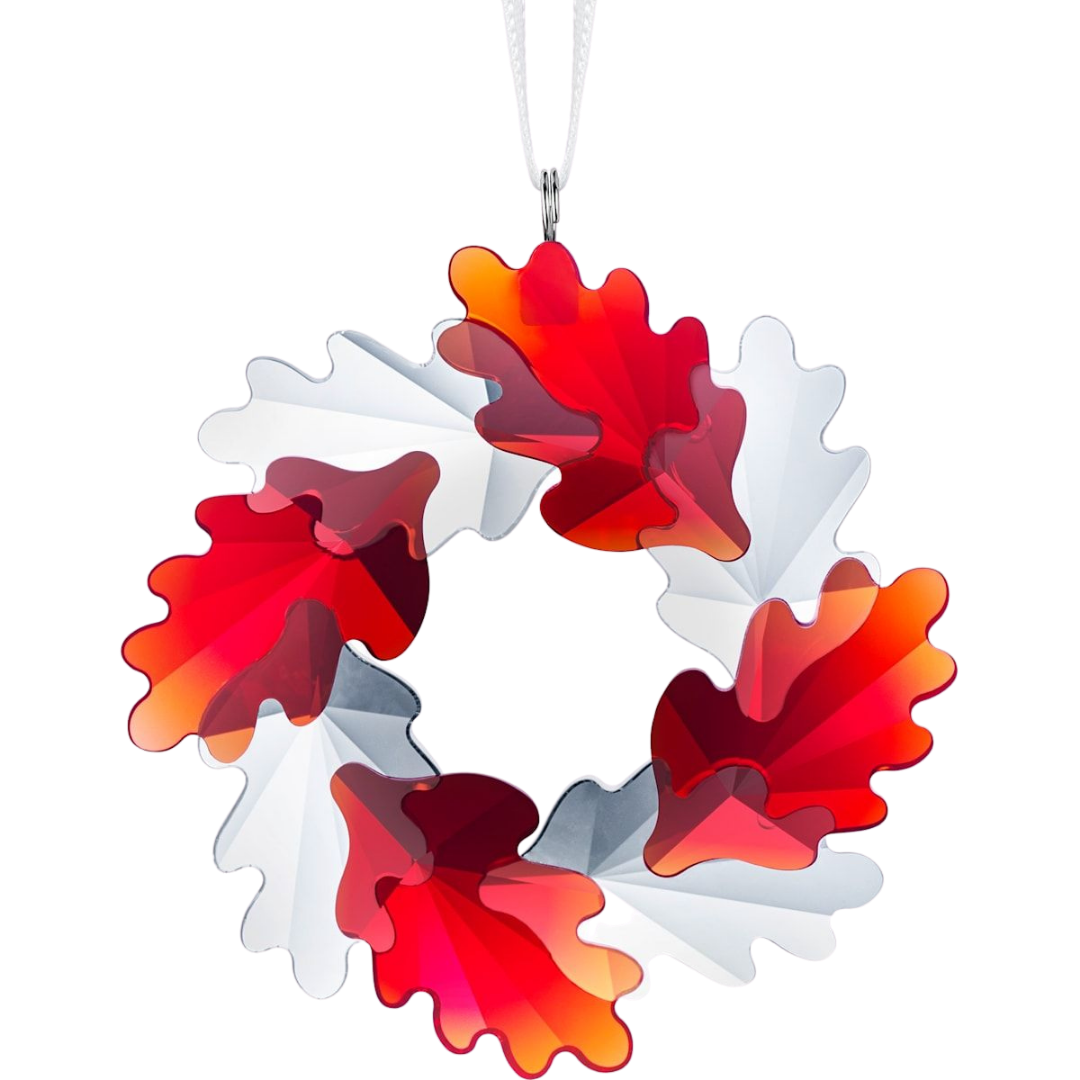 The perfect addition to a red and white colour scheme. They also look lovely alongside the Swarovski stars or snowflakes.
Or perhaps this spectacular winter night scene hanging decoration? Combining 31 brilliantly sparkling crystal facets with a delicate white print. 
A mythical scene depicting a beautiful ice bird flying over pine trees, with snowflakes falling all around. Fairytale magic at your fingertips.
All you need now, are some tinkling Christmas bells. Luckily we've got some of those too.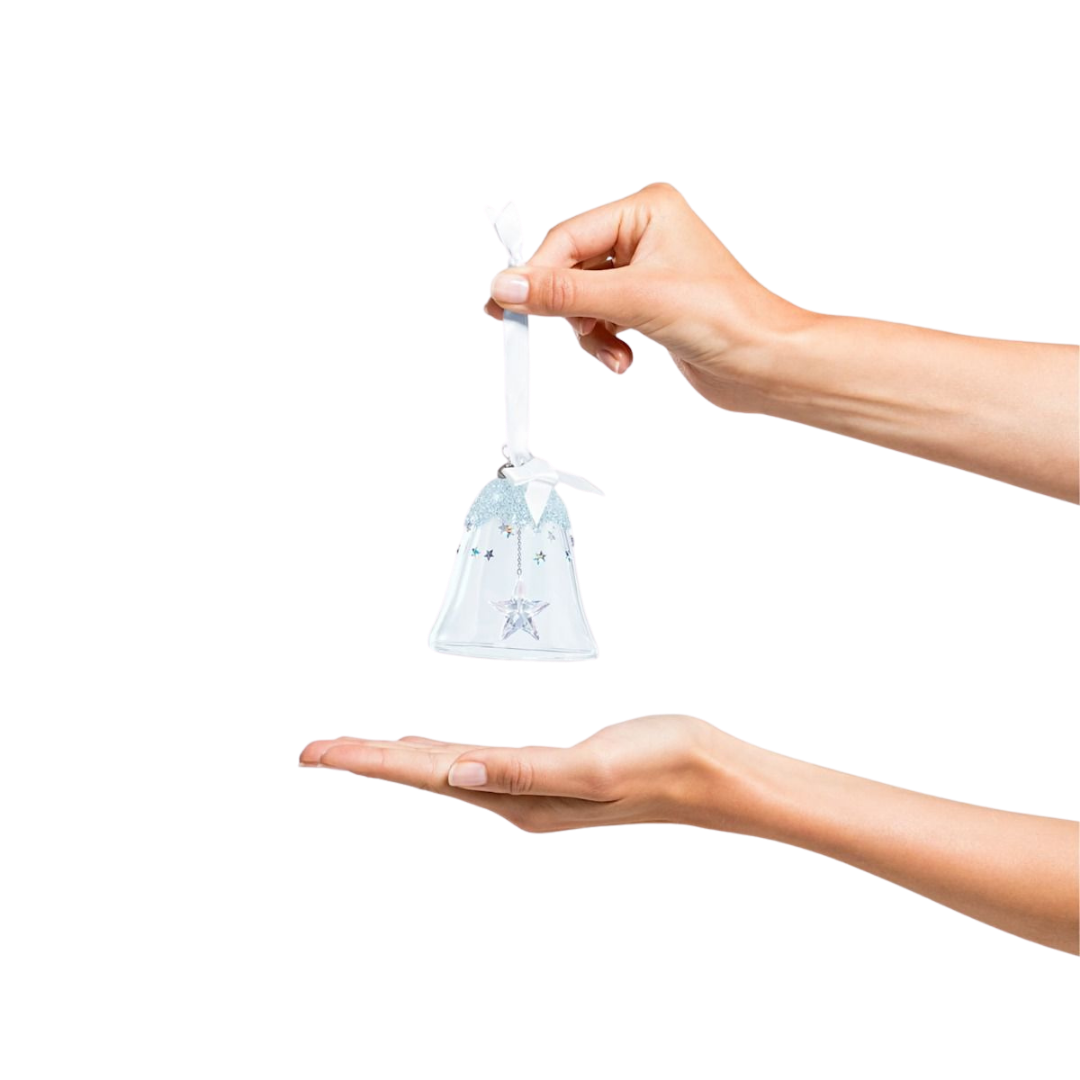 Complete your Swarovski Christmas crystal tree collection with this hand-made Swarovski Bell Ornament.
Embellished with a combination of 1,300 small crystals and star-shaped crystals. So pretty, and perfect for ringing the glad tidings. Bringing Christmas cheer to your home year after year.
Swarovski crystal Christmas ornaments for your mantelpiece
Not getting a tree? No problem. We also have a variety of Swarovski crystal Christmas figurine decorations. 
They look amazing by themselves, or as part of your Swarovski collection. And as a centrepiece in your Christmas celebrations around the home. 
Why not place them by the fire or on the mantelpiece alongside a Christmas scented candle or two? Together they'll fill your home with festive joy.
And if you don't want a real tree, you could even choose a crystal Christmas tree. Like this pretty little green tree with a red star on top.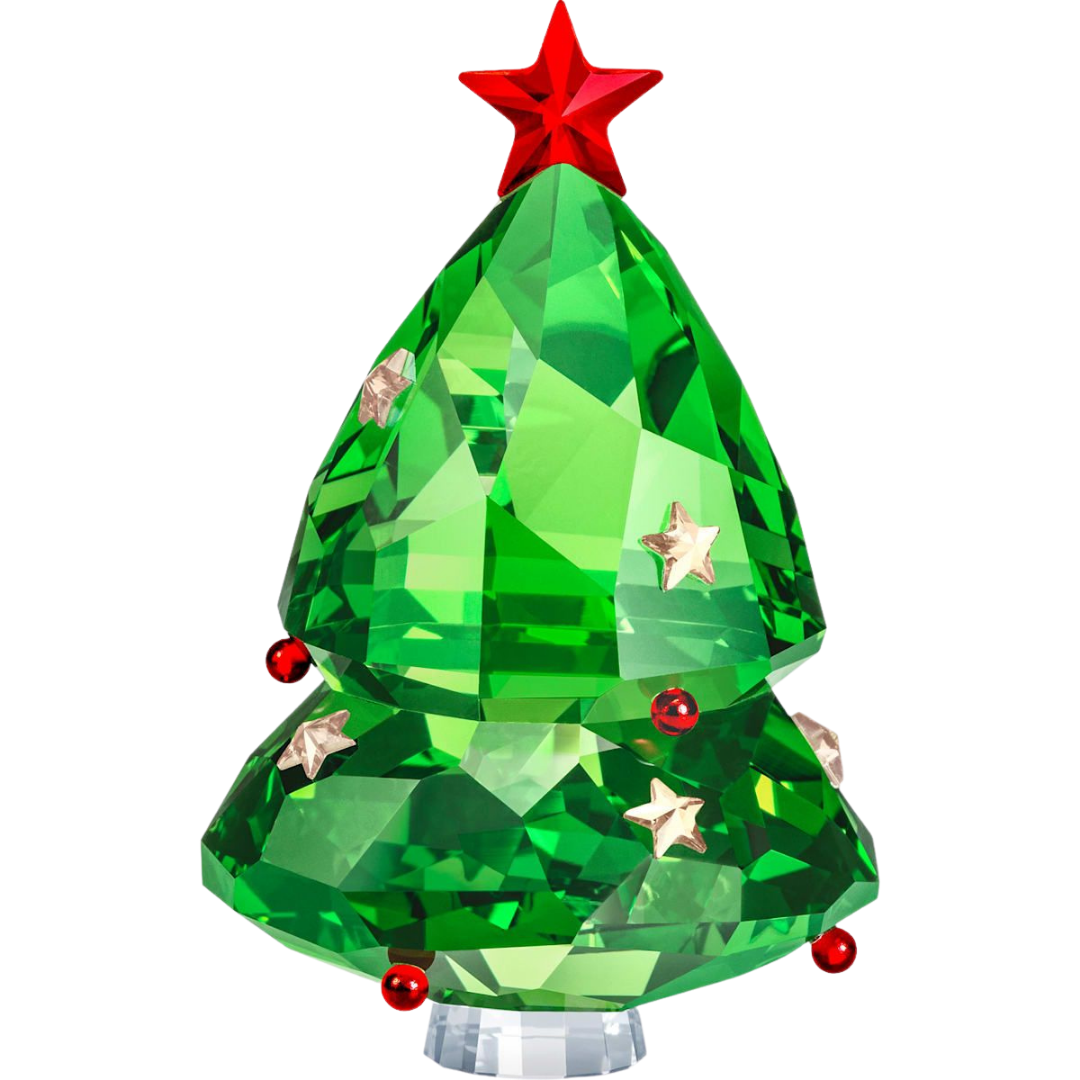 Or bring back some wonderful memories of Christmas past, with one of Swarovski's figurines.
Like this clever crystal rocking horse in green, red and gold. Freshly unwrapped and ready to ride on Christmas morning.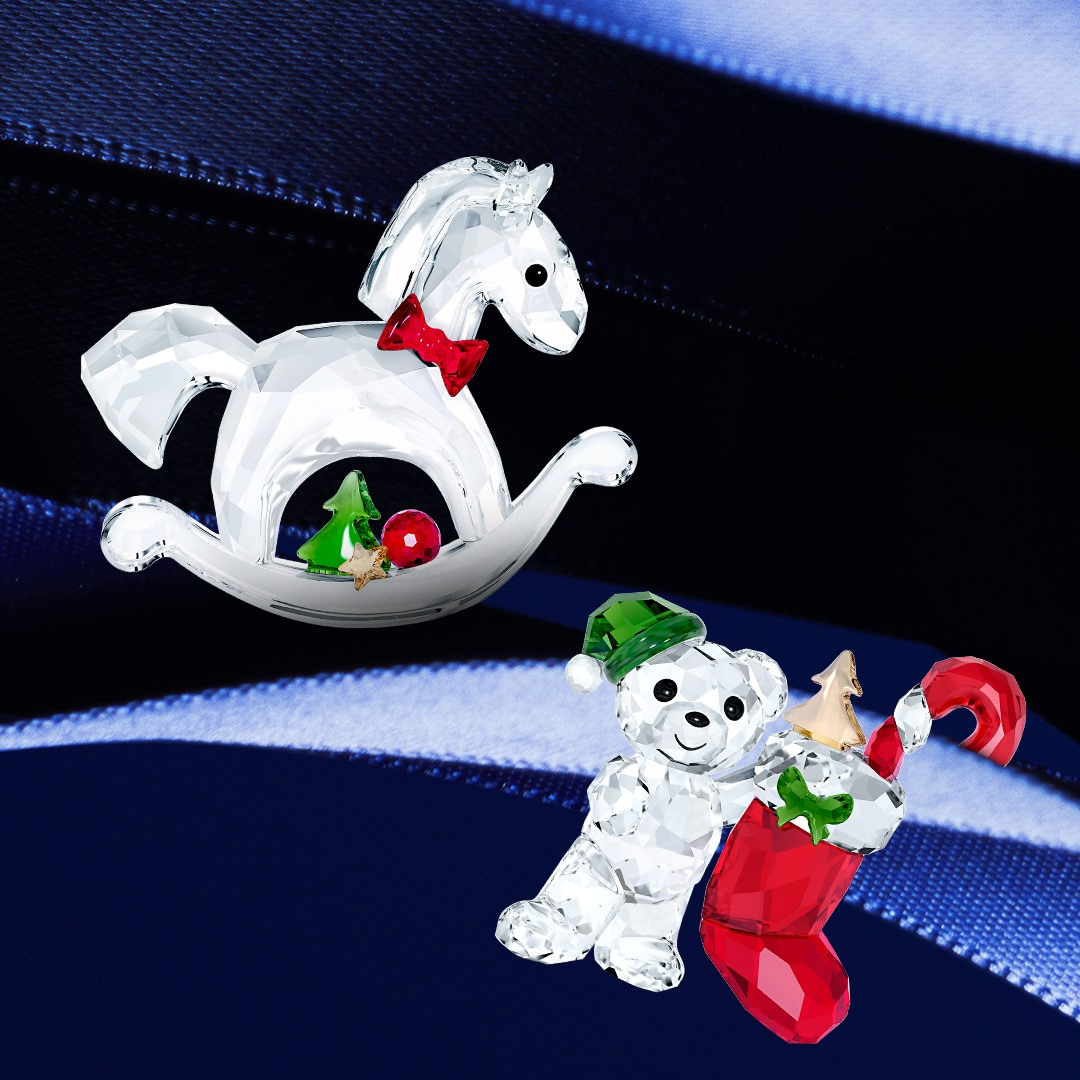 Or the brand new annual editions for this Christmas, Mo the cow and Ricci the moose. Looking adorable in their santa hats and scarves.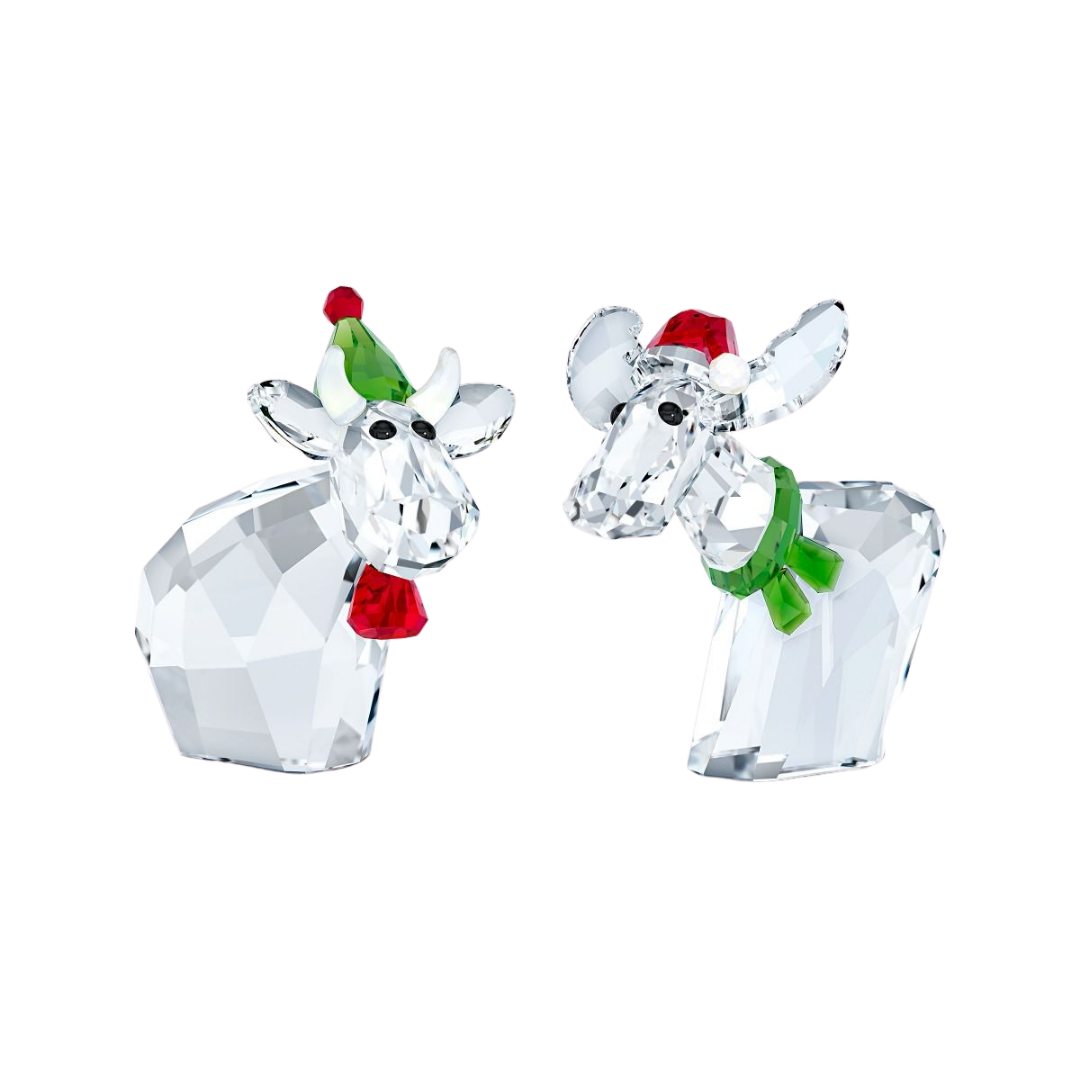 Why not buy a few and create your very own festive scene by the fire?
Christmas wishes
Whatever your taste in decorations, Swarovski ornaments will bring Christmas magic and wonder to your home. 
Take a look at the full range of Swarovski crystal Christmas decorations for more ideas and inspiration. 
And wherever you are in the world, we hope you have your perfect Christmas.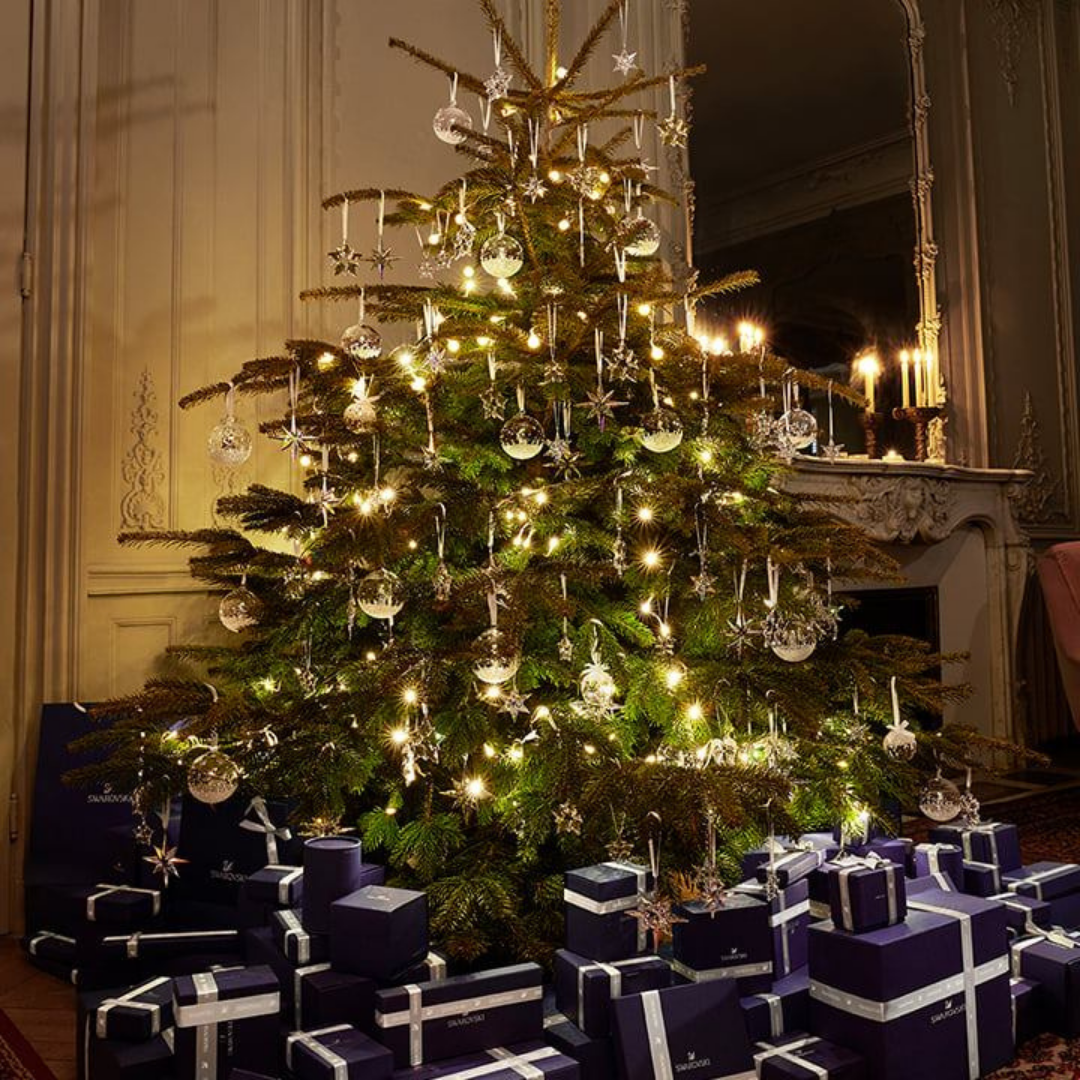 Christmas delivery times
Niche Online offers a range of delivery services, including free UK delivery and a next-day delivery service. 
We recommend ordering by midday Friday 18th December 2020 to allow time for your free delivery to arrive for Christmas.
Or for those last minute gifts, select Next Working Day Delivery. It costs just £6.50 and is available right up to midday on 23rd December for delivery on Christmas Eve.
These items will be delivered by Royal Mail Special Delivery Guaranteed, which will arrive the next working day.*
Please always check our Delivery and Returns page for the latest information and updates regarding our services.
*Delivery times are subject to Royal Mail Terms and Conditions for this service. Niche Jewellery cannot be held responsible for any delays occurring due to disruptions in this service. Please see Royal Mail website for guidance.