In honour of St David's Day, we shine the spotlight on our favourite Welsh jewellery brand.
Clogau are a second-generation family jewellery maker who craft stunning pieces using rare gold from the Welsh hills.
Their jewellery perfectly captures the rich beauty, romance, culture and heritage of Wales and we thought we'd share some of our favourites.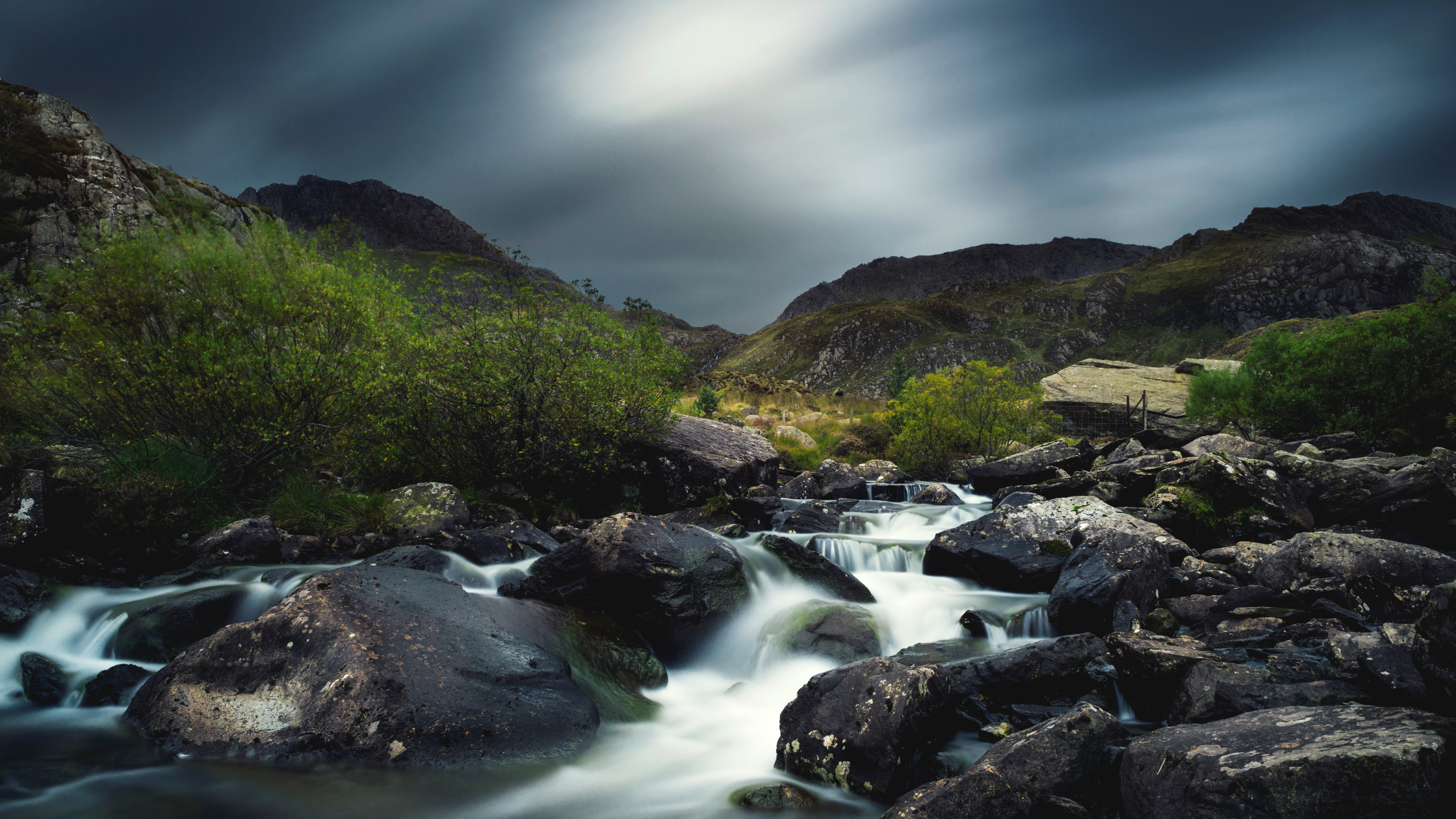 Clogau don't just make jewellery, they make heirlooms. Pieces that are so beautifully made, you'll want to keep them for generations to come.
They began producing jewellery in the 80s, with just a few pieces. Now they're renowned worldwide for their unique creations inspired by Wales' history, folklore and natural beauty.
What is Welsh gold?
Welsh gold is very rare, which makes it highly sought after around the world. The gold that Clogau uses in their designs comes from their very own mine in the Welsh hills, discovered over 160 years ago.
There's even a special 1854 blend which has a rose hue due to the copper that used to be mined from the same place.
The gold of Queens and Princesses
Due to its rarity, Welsh gold has often been the metal of choice for royal wedding rings. Like those of The Queen and Queen Mother, and Princesses Diana, Anne and Margaret. More recently, it was chosen for Kate and Megan's rings when they married Princes William and Harry.
To reflect Welsh gold's connection with royalty, Clogau has a series of jewellery celebrating the Welsh and English Royal family.
These stunning Kensington Love Story earrings, for instance. Created in honour of the love between Queen Victoria and Prince Albert.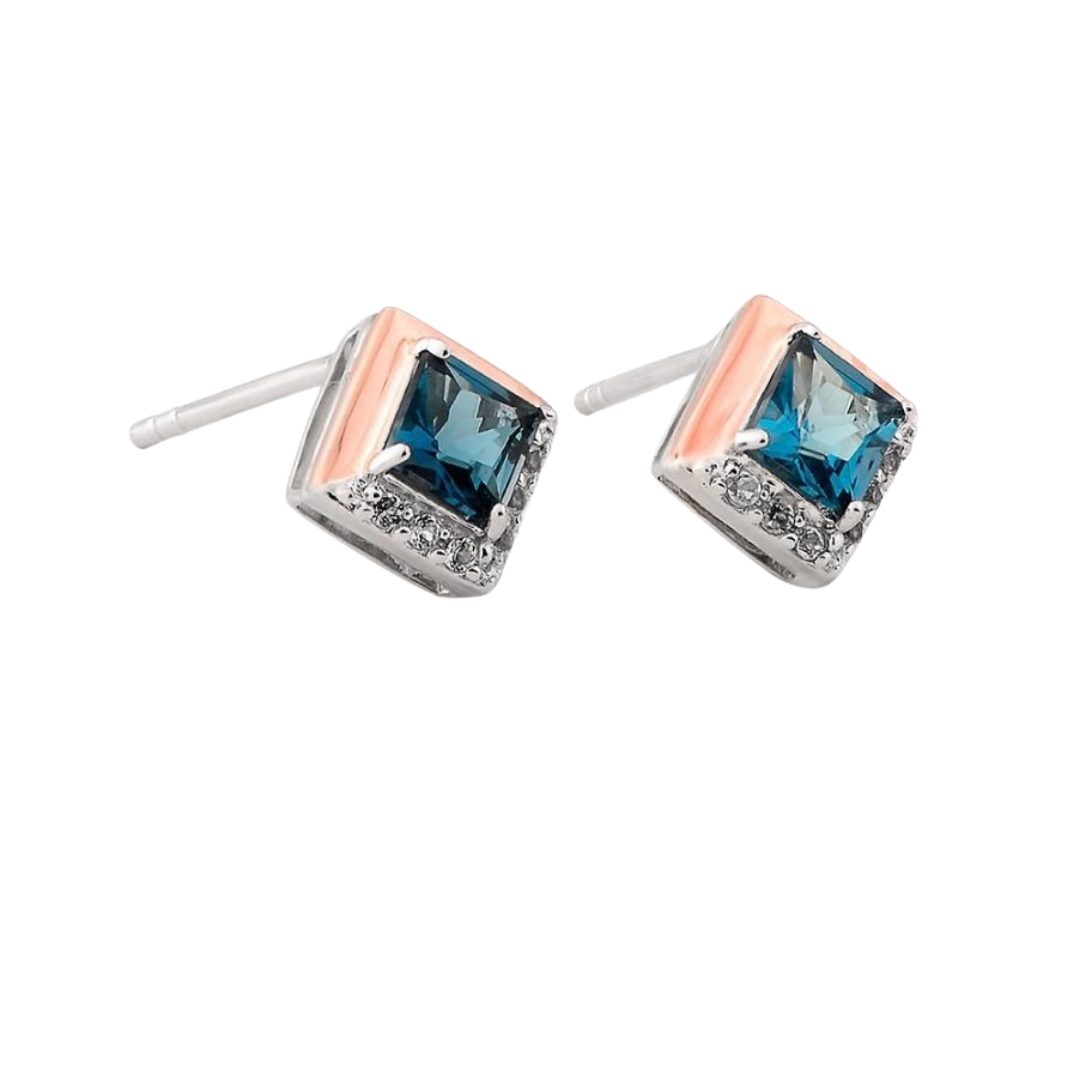 These Clogau earrings are inspired by the sapphire brooch Albert gave to Victoria the day before their wedding. They boast a single blue topaz, set in sterling silver and rose gold.
What could be more romantic than giving a little piece of royal history to the one you love?
Capturing the spirit of Wales
Clogau also pride themselves on creating pieces that embody the rich history of Wales.  Their Heartstring range, for instance, features delicate silver harps with gold strings. Like this necklace and the matching earrings.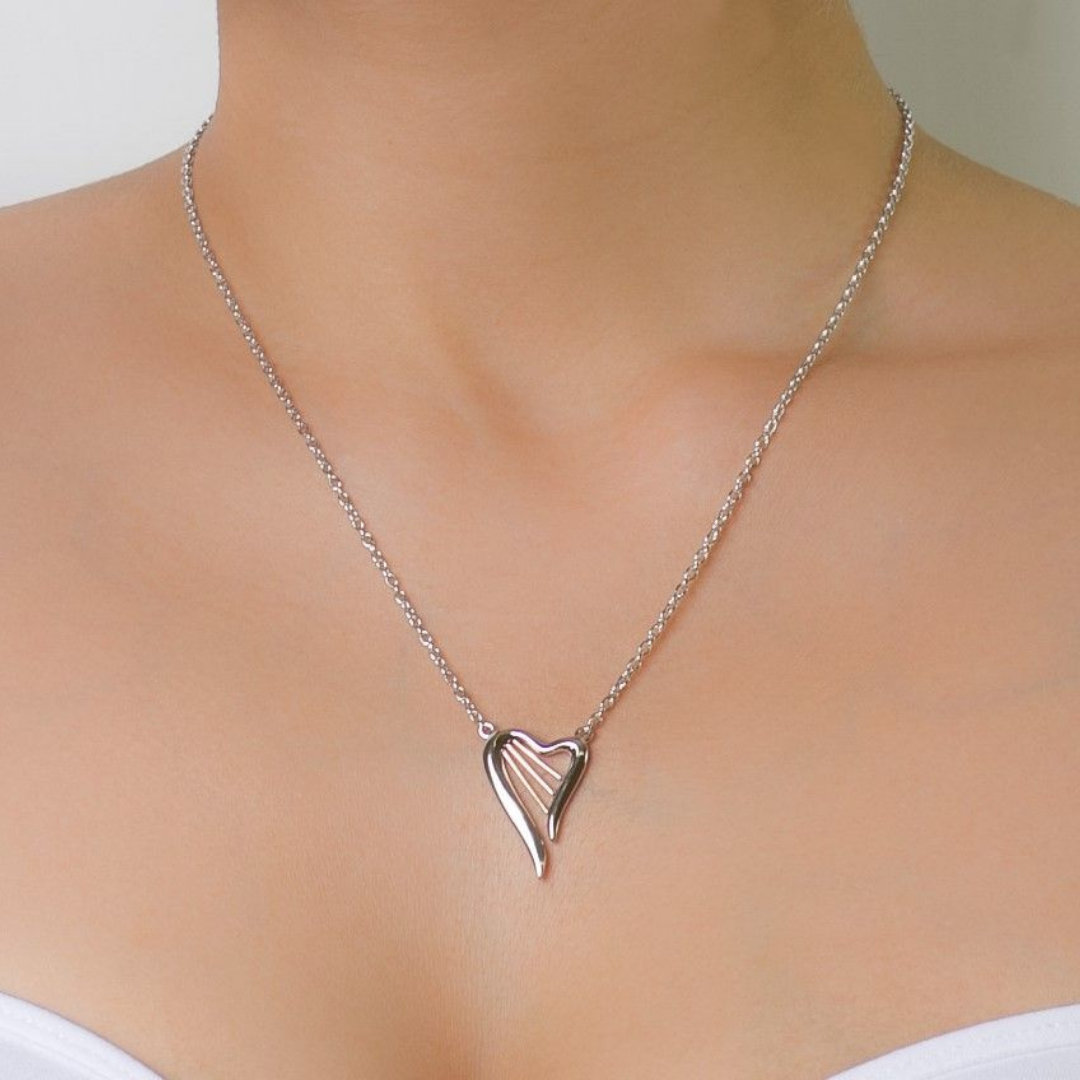 Harp playing has always been at the heart of Welsh music and culture. As the national instrument of Wales, it's often heard in folk music and at dances and other celebrations.
Which makes these little silver and gold harps perfect for birthdays or other big occasions.
Royal Oaks
Another national treasure, the oak tree is symbolic of royalty, strength, family and endurance.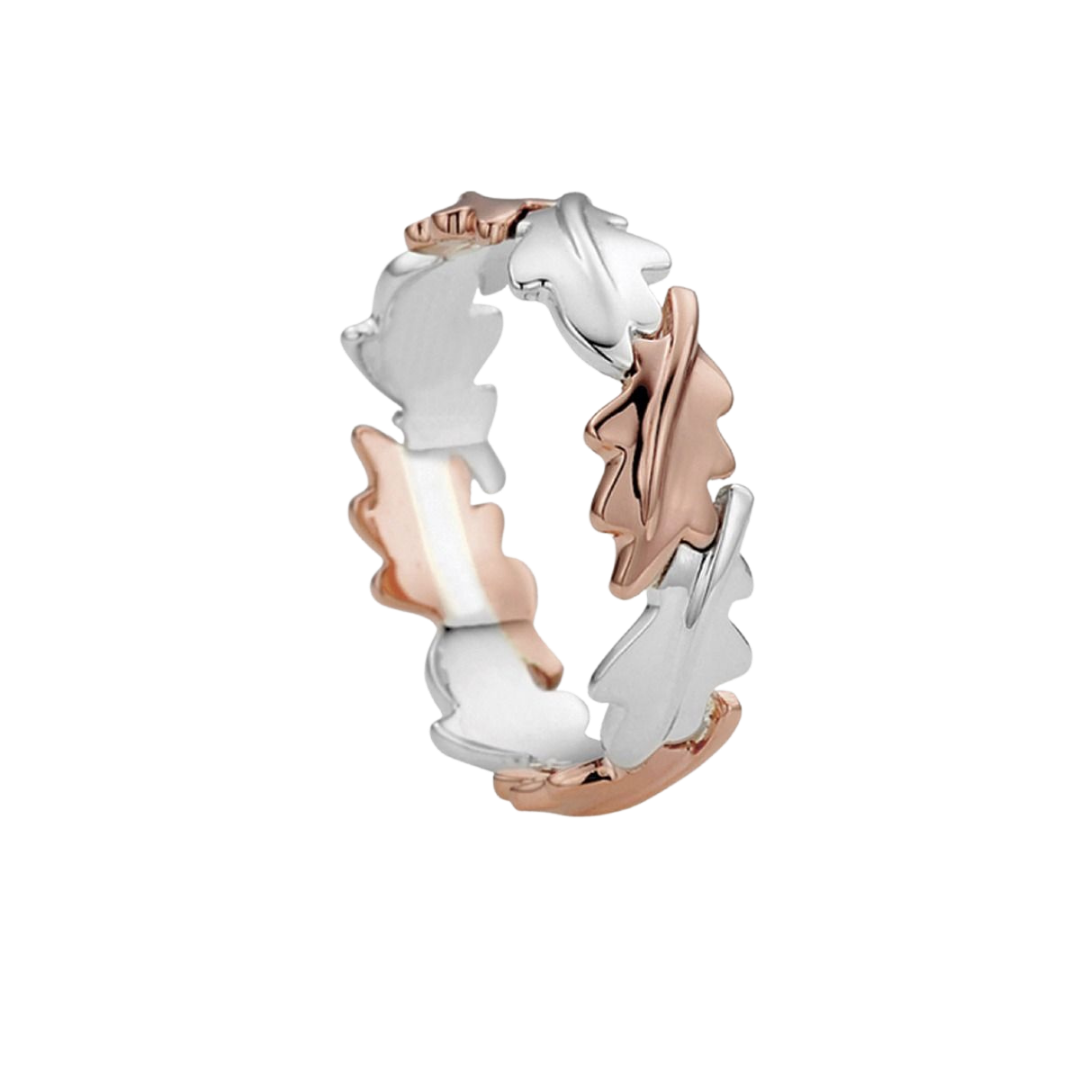 This stunning handcrafted Royal Oak ring with rose gold and silver oak leaves would make a lovely keepsake to remember a special event, or to celebrate the bond of family. 
We also love this gorgeous Royal Oak Open Heart locket, from the same range.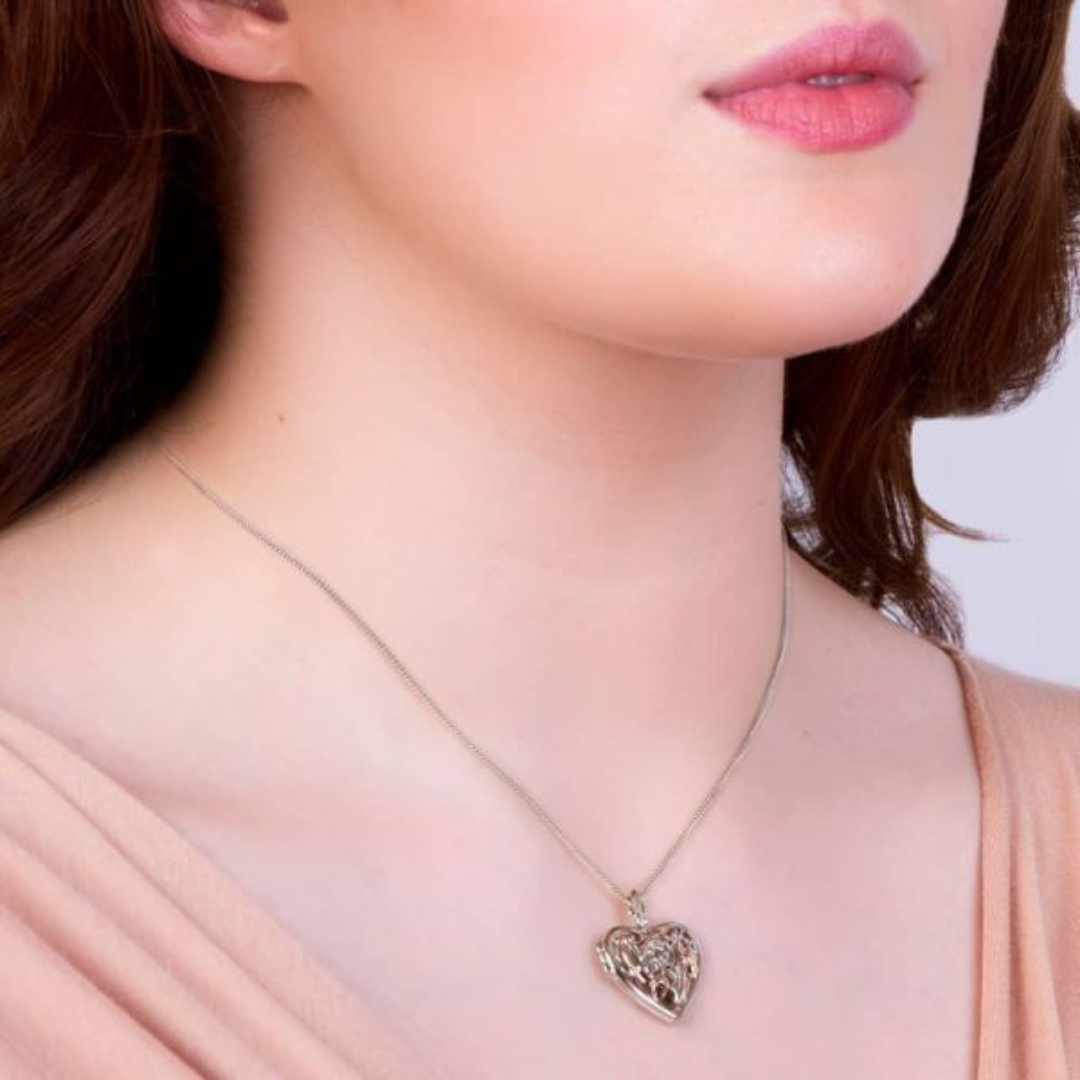 Intricate branches and leaves intertwine in silver and gold, and a tiny silver acorn sits hidden inside. It would make the ideal gift to celebrate new beginnings, like graduation or starting new adventures.
Hello love
'Cariad' means 'love' or 'in love' in Welsh. Like the English equivalent, it can mean romantic love. Or be used as a term of endearment between friends and family.
Clogau's Cariad range was made for telling people you love them. So, if there's someone special in your heart, let them know you're thinking of them with this gorgeous necklace.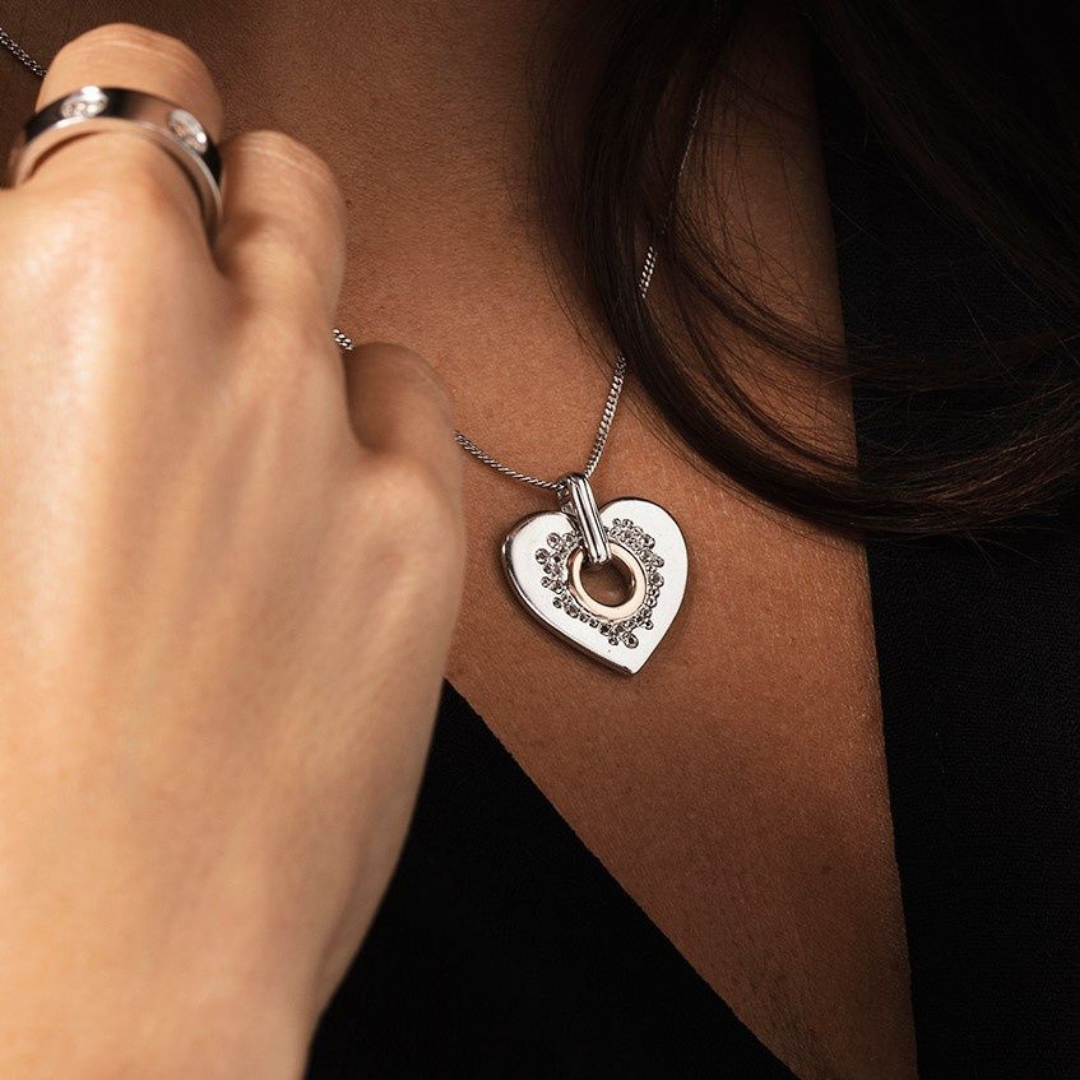 Cariad Sparkle Heart pendant comes with matching earrings and is made from sterling silver, with a rose gold detail and sparkly topaz stones. What a wonderful way to tell someone they're in your heart.
Tree of Life
Clogau also makes wonderful pieces that cherish the relationship between family and all of humanity. In their iconic Tree of Life collection, leaves and berries intertwine. They show how new lives and old interconnect in the never-ending tree of life.
There are many designs to choose from, so something to suit every taste and style. From intricate and traditional patterns like these Tree of Life Half Hoop earrings.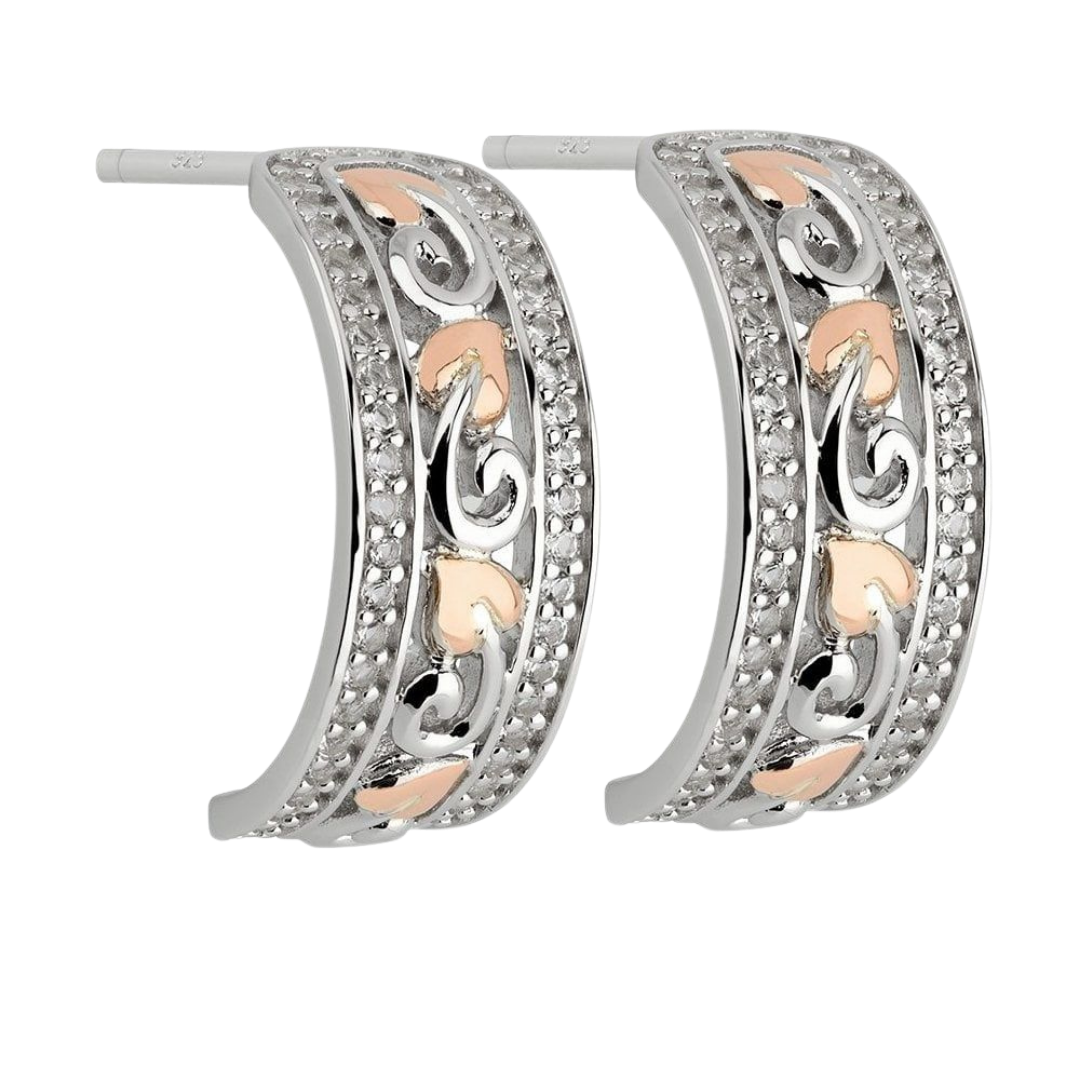 To more modern interpretations, like this Tree of Life Insignia bangle. A stunning, simple design in sterling silver, with rose gold leaf detail.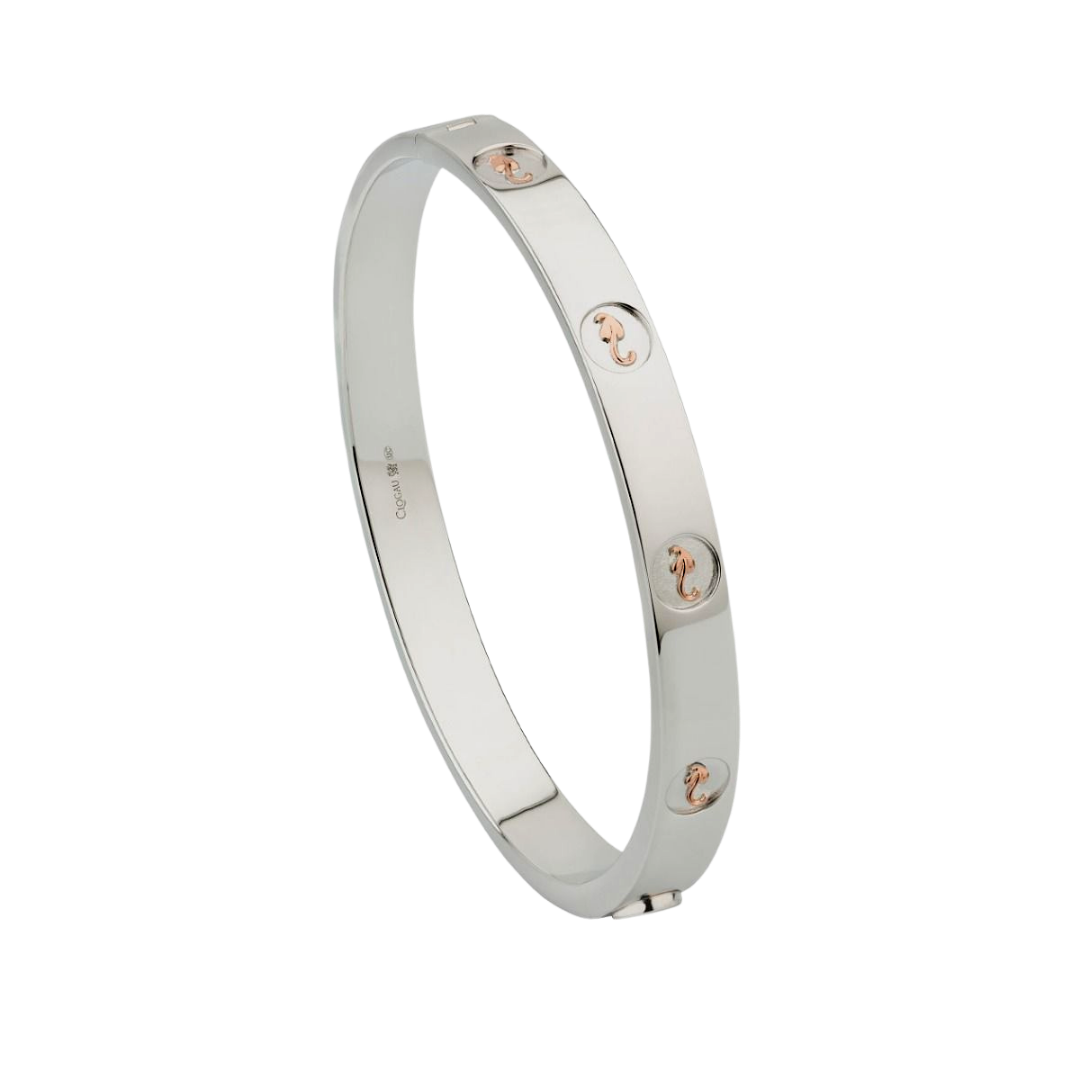 Fairies, folklore and nature
If there's one thing Wales is renowned for, it's its natural beauty. Inspired by its stunning scenery, Clogau has created jewellery celebrating the wonder of nature. Like this Honey Bee Pendant in sterling silver, with gold stripes.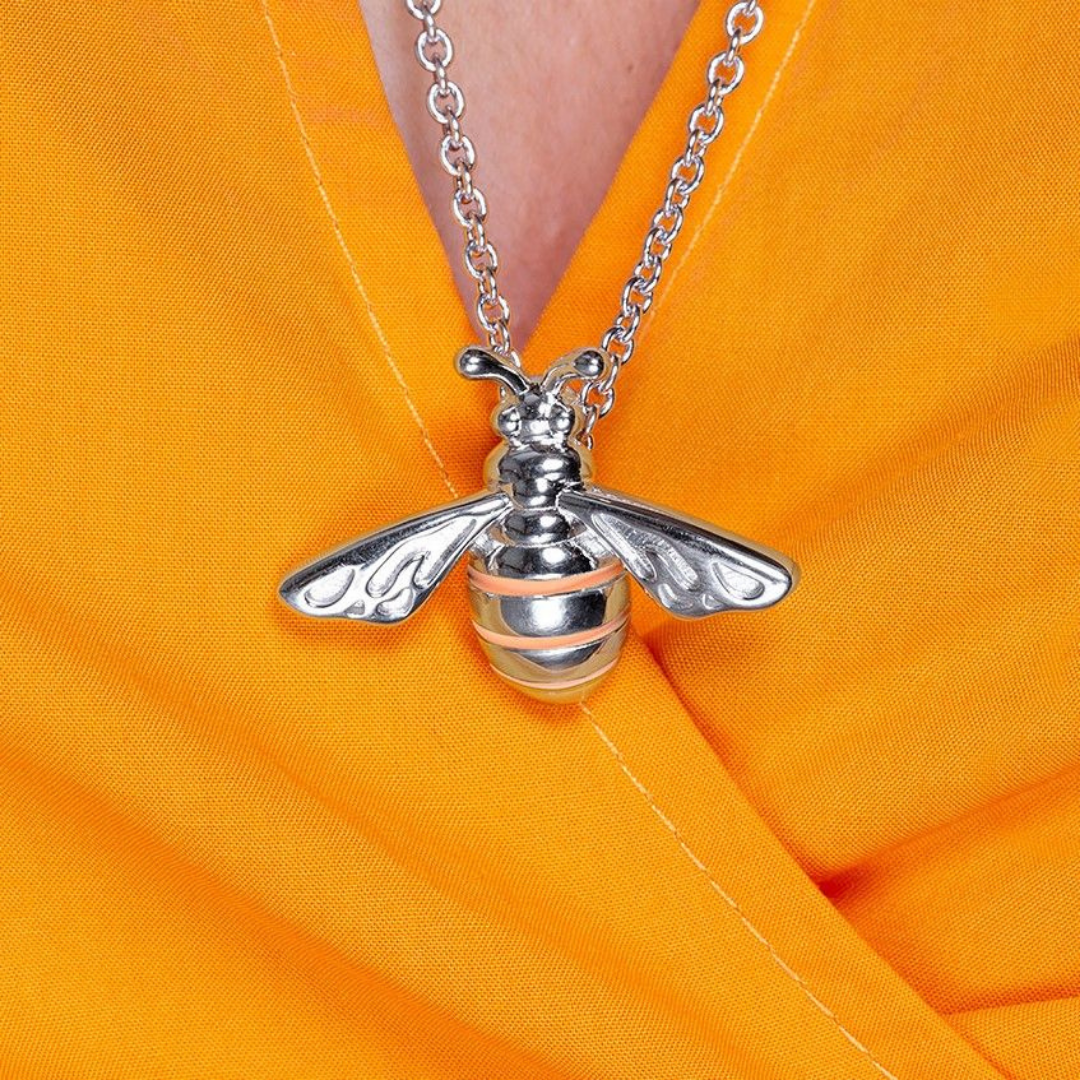 Perfect for Spring or Summer birthdays, it will look lovely with a summer dress.
But there's more than natural beauty in the rugged hills and green valleys of Wales. For centuries tales of enchanted forests and fairies have inspired musicians, artists and poets.
And Clogau has captured those magical stories of princesses and fairies in some magical pieces, like this Enchanted Forest Cocktail ring.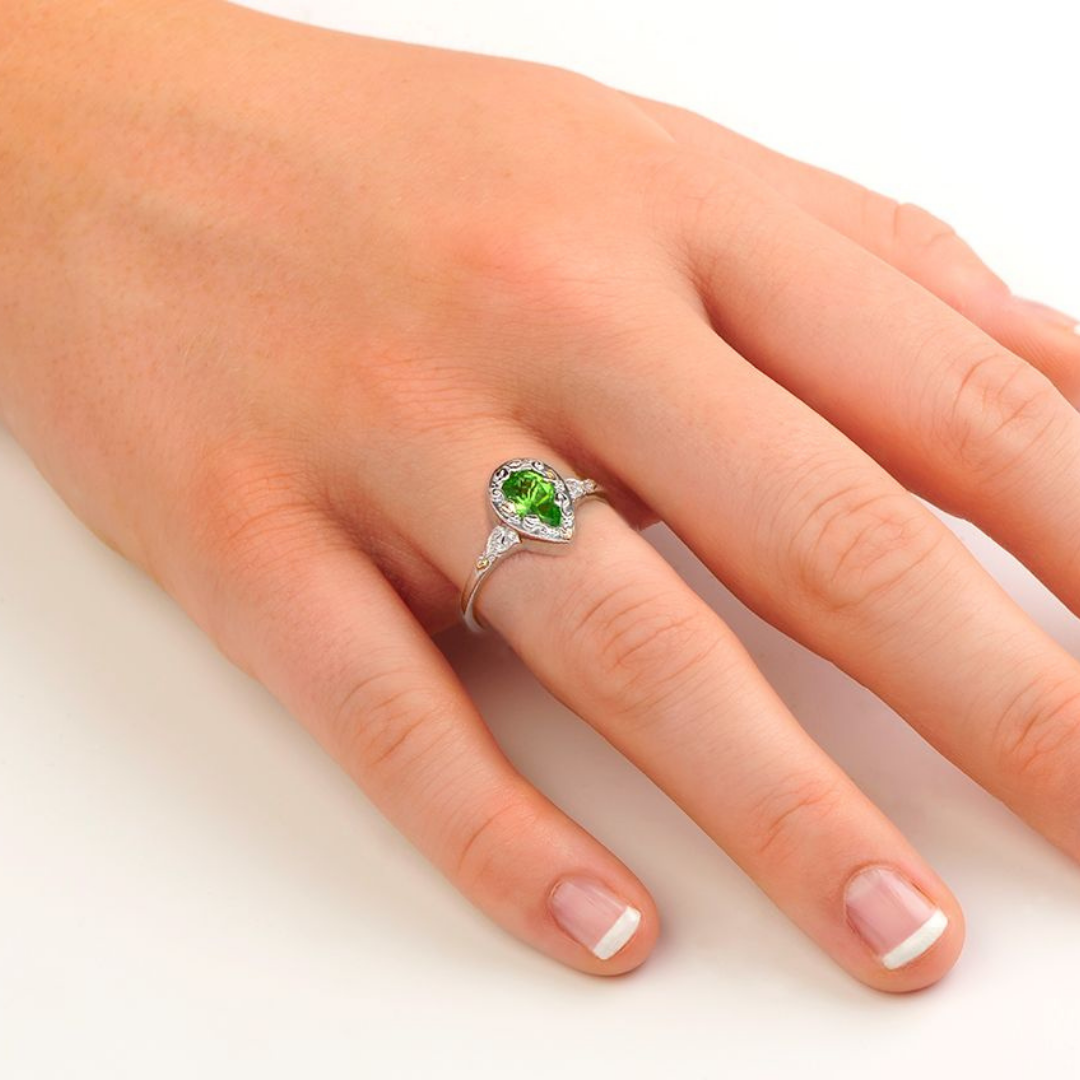 Straight out of a fairytale, it features a peridot gemstone set in sterling silver, with a touch of rare rose gold.
The rich green and glittering gold are wonderfully evocative of the Welsh landscape from which it came.
It goes without saying that this ring would look stunning on anyone's finger. Why not make it yours?
Clogau engagement rings and wedding rings
Clogau also creates stunning engagement rings and wedding rings? Clogau's collection of wedding jewellery is called Compose by Clogau.
Clogau creates each ring with your choice of diamond shape, size and specification. You can also select your design metal type. Every design contains an element of the rare Welsh Clogau gold.
The other great thing about their wedding jewellery is that each Clogau engagement ring has a corresponding wedding ring. This means your two rings will sit perfectly together forever more as a bridal set once the big day is here.
Find out more about Clogau wedding jewellery.
More Clogau magic
If you love nature or history, fairytales and magic, Clogau is the brand for you. If you'd like to see more, you can view our Clogau jewellery collection online. 
Or find out more about the Clogau gold here.
Happy St David's day from the Niche Jewellery team.