Discover how to wear your pearls and all the latest pearly treasures for your jewellery box this summer.
Return of the pearl
Pearls used to be considered a rather stuffy, old-fashioned jewel, reserved for strict schoolmistresses and the Queen. But pearls have made a big comeback in recent years. They are now well and truly top of the jewellery trend charts and look set to stay there for 2022.
Modern jewellery designers have taken pearls to heart, creating ever more amazing ways to wear these natural gems. And there's no sign of their popularity waning going by the pearly wonders on display at this year's fashion runways.
Several of the world's top designers chose pearls to accessorise their collections. We saw giant, modern pearl baubles and vintage-inspired droplets on earrings and necklaces. This means, that rather than fading away, the pearl fascination seems here to stay.
So, if you've been holding back on adding them to your Wedding jewellery box because you thought they were outdated, it might be time to take a fresh look. Read on to discover the amazing pearl pieces on offer in our collection.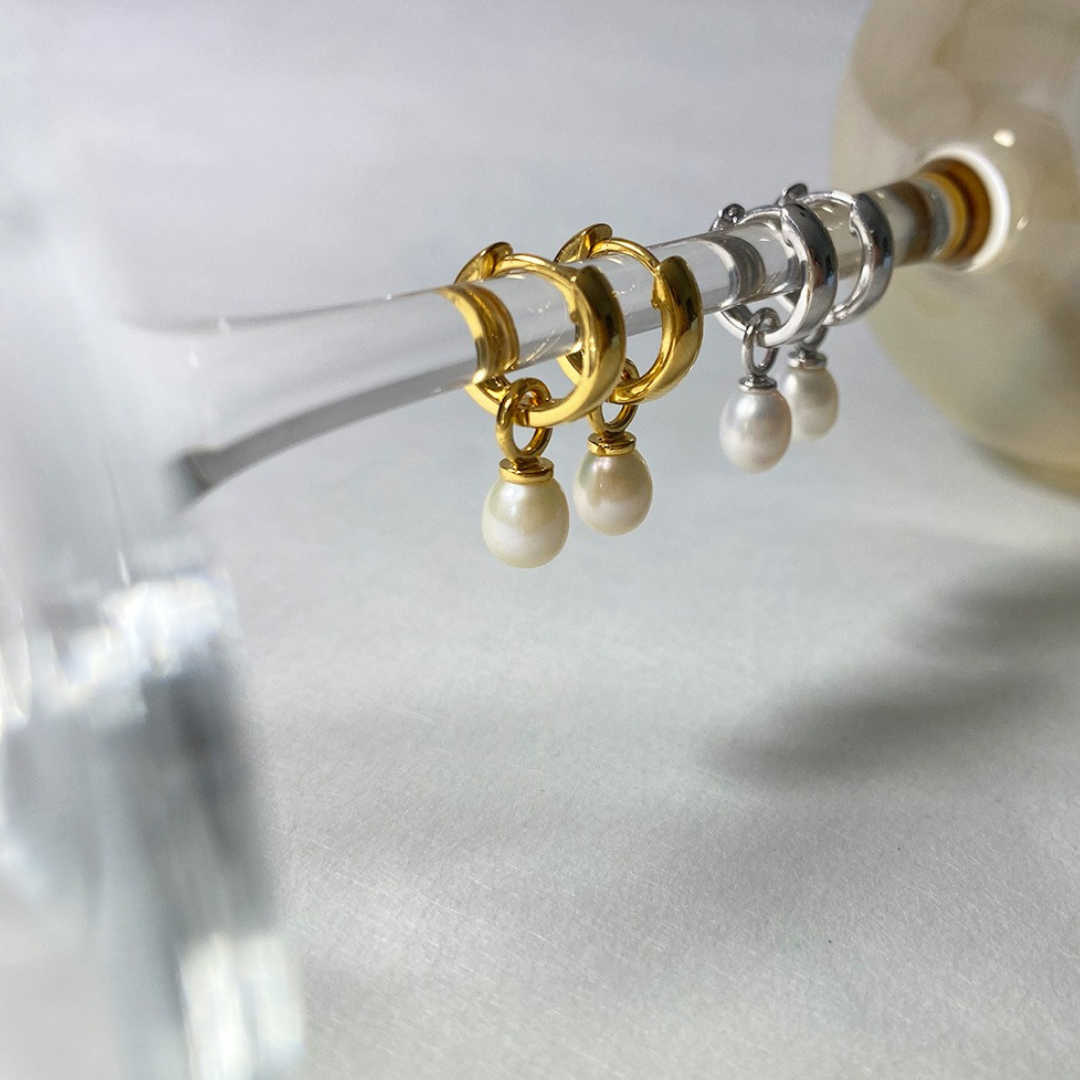 Time to dive into pearls
If you haven't already got a few pearls in your jewellery box, now is the perfect time to get on board and start growing your own collection of pearly treasures.
You don't need to have giant pearls dangling from your ears (unless you want to!) Pearls can be found in many style incarnations, from the modern to the traditional, vintage, natural and even regal.
In fact, part of the reason they are so popular, is because they're incredibly versatile and go with almost anything. This means whatever your usual look, there's a piece of pearl jewellery out there for you.
Here are a few of our favourite ways to wear these amazing gemstones.
How to wear pearls
Pearl necklace power
Pearls are all-powerful. The jewel of choice for royalty and with good reason. They're stylish, elegant and sophisticated and can slip easily between office chic and evening glamour.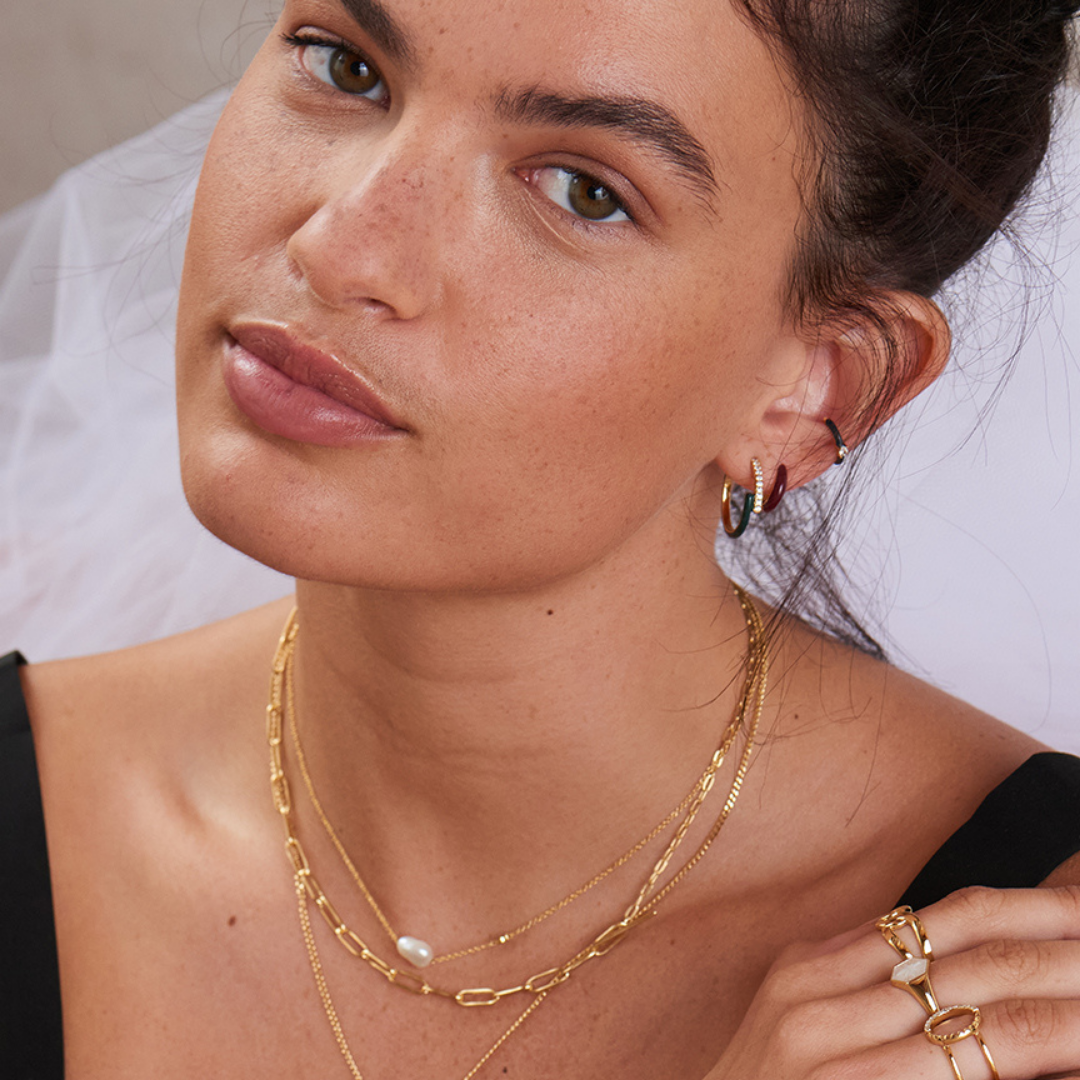 A traditional pearl necklace is stunning by itself and will make a big statement in the office. Wear yours with a simple black top or white blouse, or against a bold colour to create contrast.
Or, for a softer look that's just as powerful, try the more modern layered look, layering chains with your pearls. You can even experiment with mother-of-pearl creations to add interest and texture.
Natural pearls
There's no doubt that traditional polished pearls are beautiful. But natural pearls are just as special. And they offer a more delicate look that's perfect for spring and summer. So how to wear your natural pearls?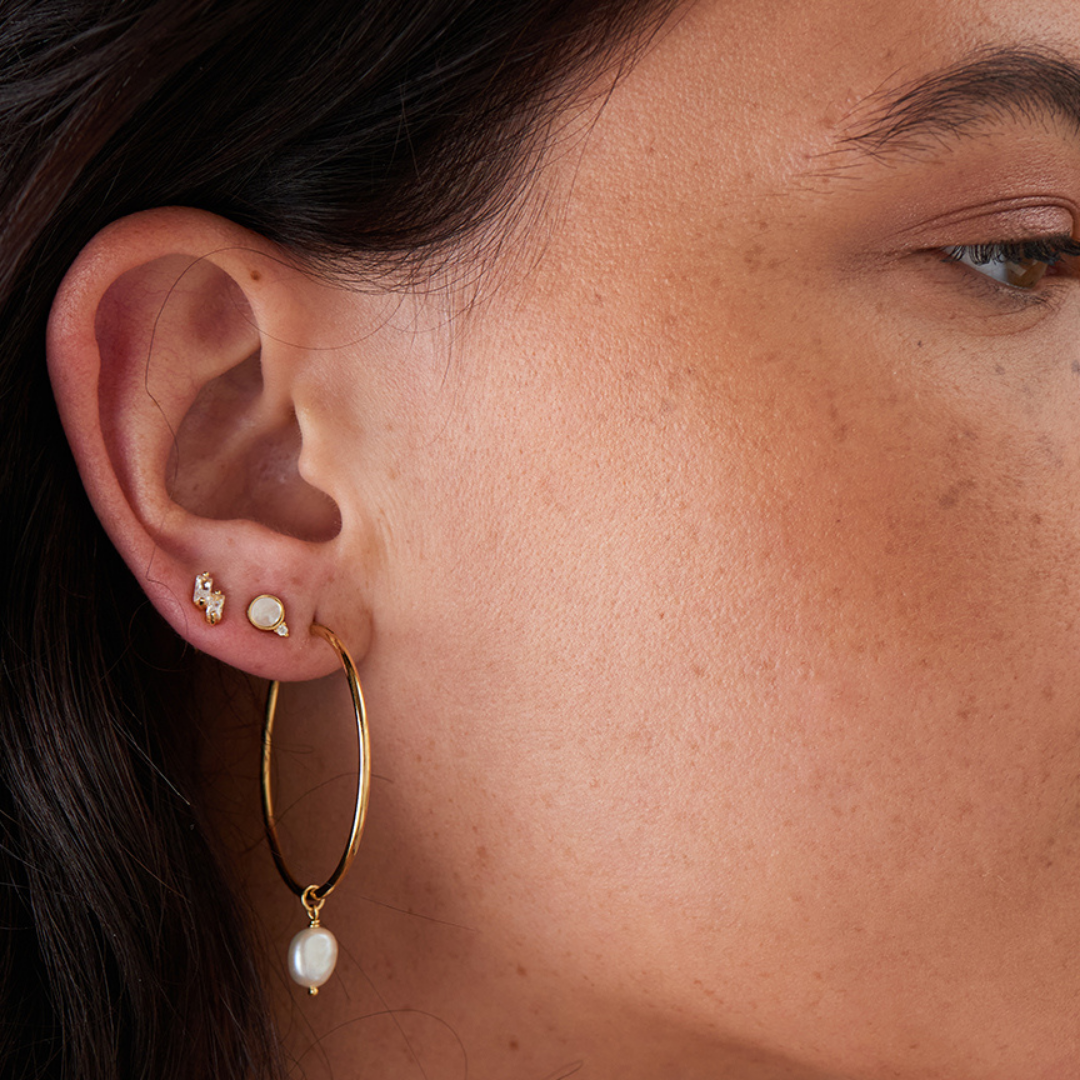 They look super stylish dangling on necklaces for women and bracelets for women, and simply delightful hanging from hoop earrings. Like these little beauties from Ania Haie and Shyla. Wear with floral dresses and flouncy skirts, or jeans and a jacket for the ideal spring or summer combination.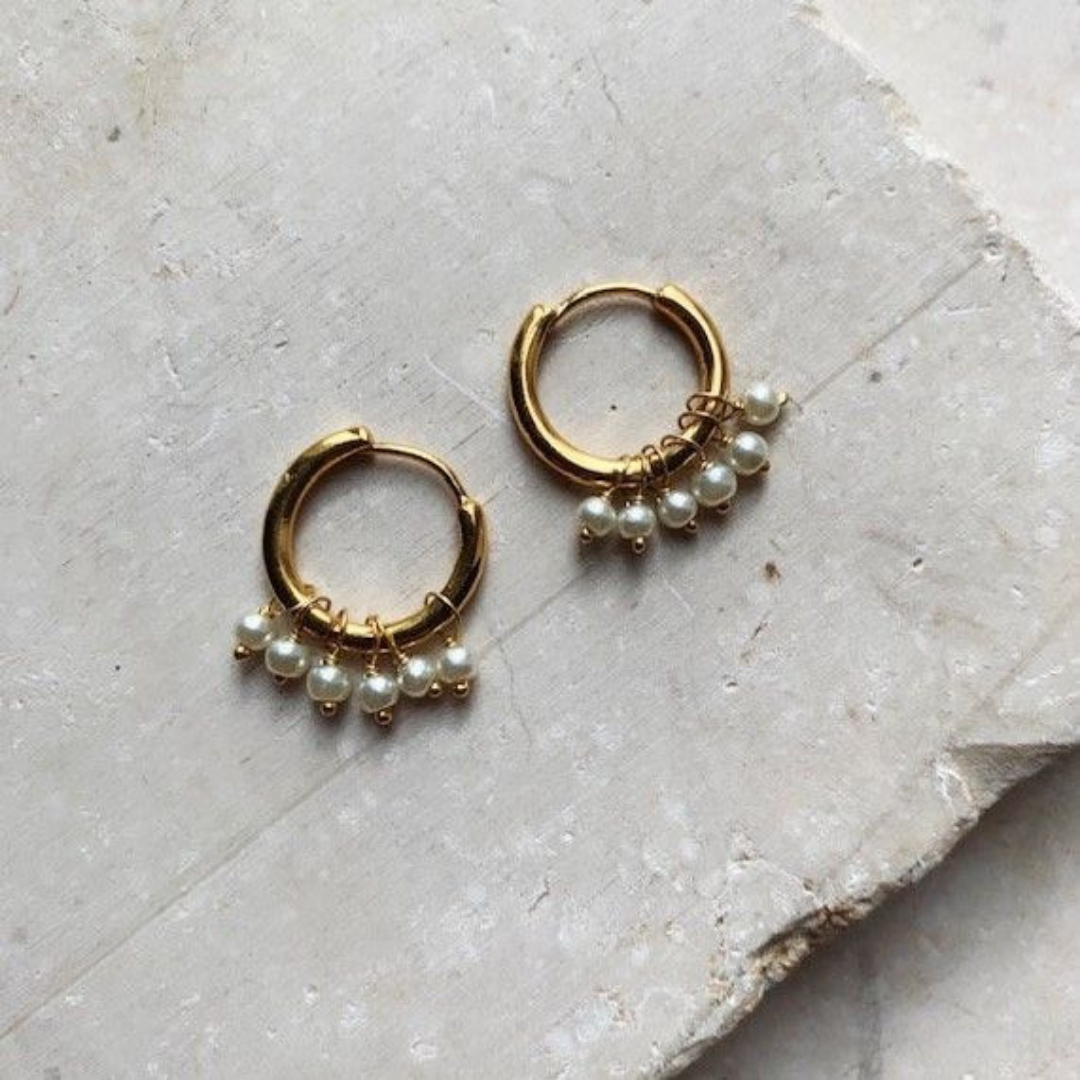 Pearls also make a gorgeous addition to your charm collection. Use them to spruce up your charm necklace or bracelet and add a touch of seaside charm for summer.
Pearl drop earrings
Those traditional and simple pearl drop earrings as painted by Vermeer are undeniably beautiful. But his 'Girl with a pearl earring' isn't the only one to know how to wear a pearl drop earrings.
As well as the lovely hoop variety mentioned above, there are plenty of other designs out there to sample.
Jersey Pearl's Viva earrings combine a beautifully polished pearl with modern design. While their Emma Kate earrings have a touch of the vintage and regal about them. Both make for perfect summer party wear, or even elegant bridal jewellery.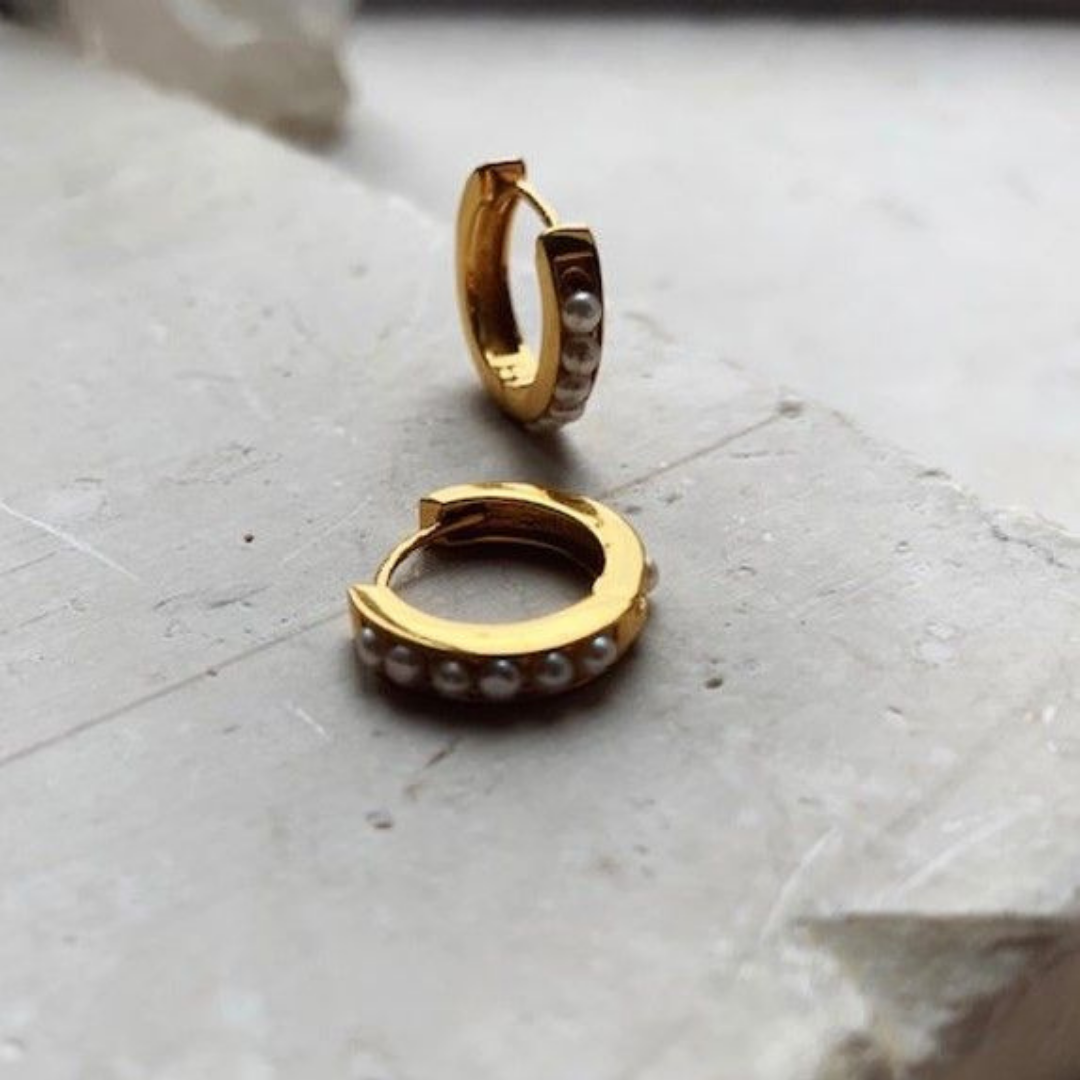 While Shyla has embedded their pearls into gold hoops, for a more edgy look. Guaranteed to look amazing with a denim jacket.
Modern pearl rings
A pearl ring is something truly special. Once a treasure only enjoyed by royalty, now you can have your own in a range of shapes, styles and metals. And most importantly, they look good with anything, from office wear to summery outfits.
So how would you wear your pearl ring?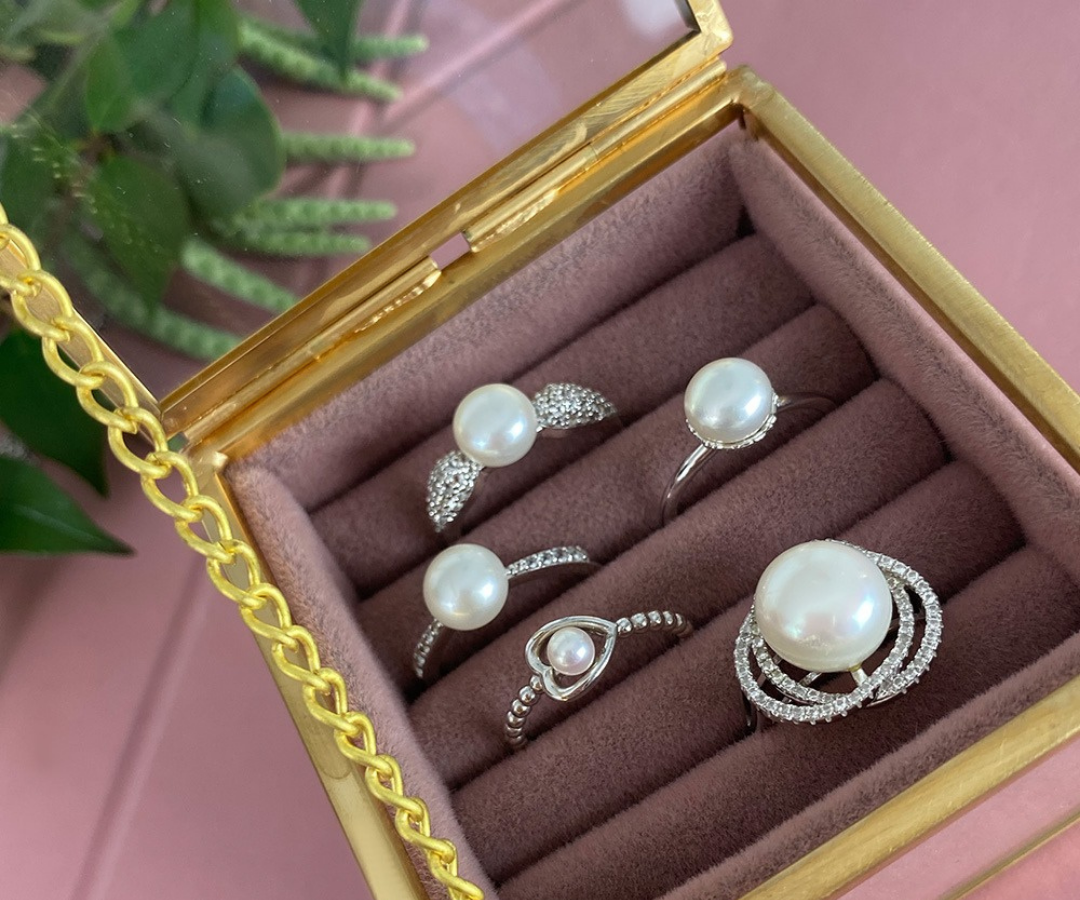 Would you choose the delicate vintage-inspired look of the Emma-Kate ring or the sleek, modern and angular Ava ring? (Discover all their variations of silver, yellow gold or rose gold.)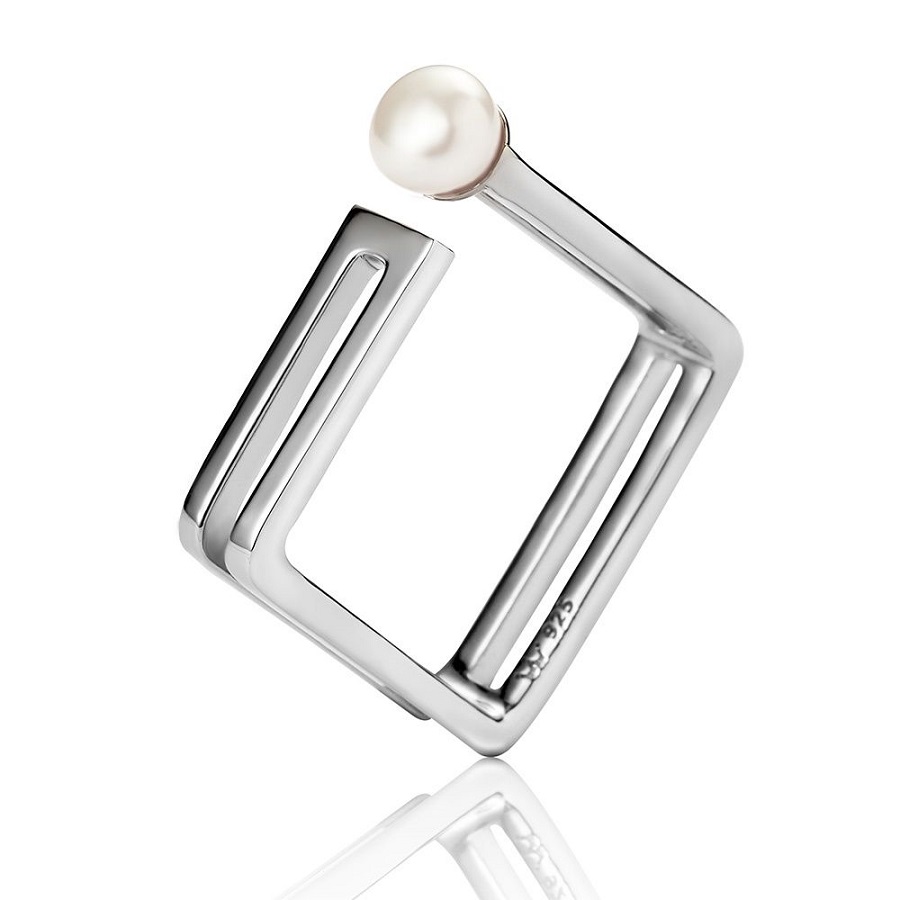 Or perhaps something between the two? Like the gorgeous Viva ring. A sleek modern band decorated with a single polished pearl.
You could even try the delightfully whimsical style of Annie Haak's beaded Seri silver ring. Made with tiny silver beads and a single round pearl. Perfect for casual days at the beach or coffee with friends.
It's a tough choice to make. But then why choose one when you could get several and stack them high?
Pearl stud earrings
On the 2022 catwalks, models wore giant pearl bauble stud earrings. This appears to suggest that the single pearl stud is going to be big this year. (And when we say 'big', we mean 'huge!')
But if you're not sure about damaging your earlobes with giant gems then don't worry. There are some more sensible sizes available to try!
From small pearl studs by Thomas Sabo to large single stones in various sizes by Jersey Pearl, there's a stud out there to suit every style and budget.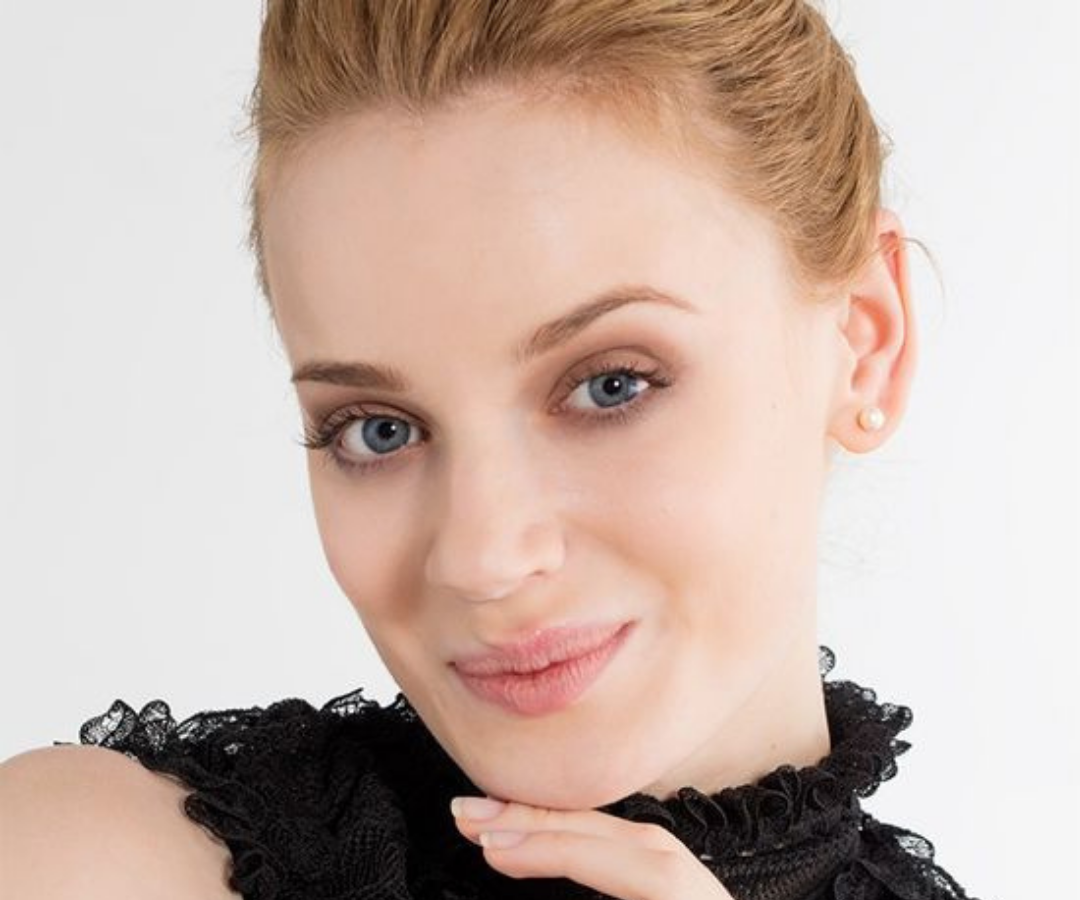 Single pearl studs looks stunning without being overstated. Wear with jeans and a white t-shirt for a casual curated look. Or dress up your little black dress in homage to Audrey Hepburn for the ultimate jaw-dropping, glamorous ensemble.
Pearls are here to stay
Whatever your style, the simple, natural elegance of pearls will enhance your look and add a touch of class to your outfit. So don't be afraid to mix them with your everyday casual and office wear, as well as making a statement on a night out. However you wear your pearls, we promise that their classic look will never let you down.
Moreover, you can go for Bracelets for Women, Necklaces for Women, Earrings for Women, Watches, Charms, and other kinds of Wedding Jewellery from Niche Jewellery.