Are you coveting some of the stunning jewellery looks of this year's Oscars? Here's how to get a champagne look on a beer budget.
Want to see millions of dollars worth of stunning jewellery? Look no further than this year's Oscars. It has even been said that the jewels were the new stars of the red carpet.
This year's Academy Awards showcased not only cutting-edge cinema, but old-school Hollywood glamour - with the red carpet awash with diamonds, rubies, sapphires and incredible works of art from the likes of Harry Winston, Tiffany and Co, Piaget, and other luxury jewellery brands.
But if Alison Janney's 55-plus carats of diamonds is not within your budget, look no further than our Oscar's style cheats for the luxury look on a modest budget.
Vintage chandelier earrings
Allison Williams looked a picture of old school glamour with her gorgeous dark wavy locks, wearing Harry Winston vintage style diamond chandelier earrings. To get her look, try Swarovski Diapason Earrings for a pretty vintage style glamour.
[caption id="attachment_359" align="aligncenter" width="600"]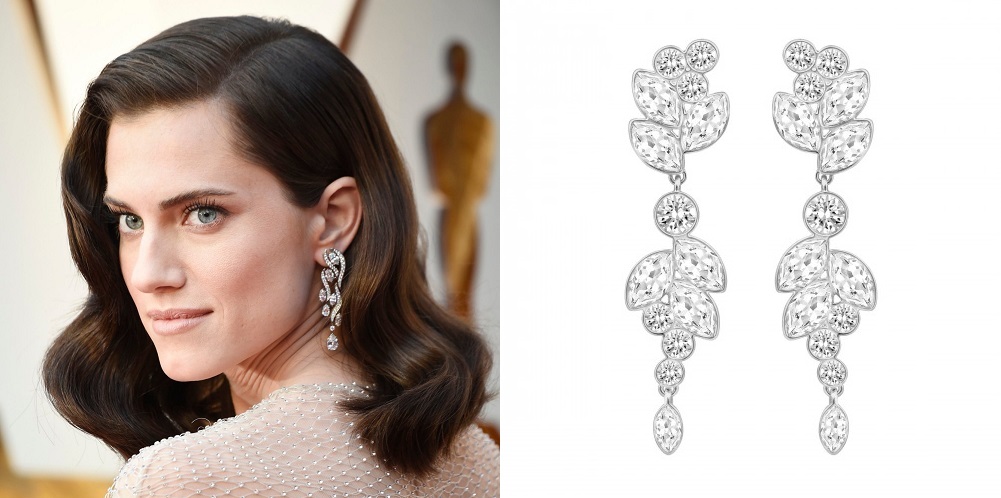 Get Allison Williams look with Swarovski Diapason crystal and rhodium earrings[/caption]
On-trend 'Y' necklace
For me, Gal Gadot stole the show with her gorgeous, ass-kicking Wonder Woman face and stunning Tiffany and Co oh-so-trendy 'Y' shaped necklace. Tone down and bling and the price to get slightly more achievable glamour, with our Swarovski Emma Necklace, on sale now for £59 (RRP £119). Or for a more casual look, try  our Thomas Sabo Feather Necklace.
[caption id="attachment_360" align="aligncenter" width="600"]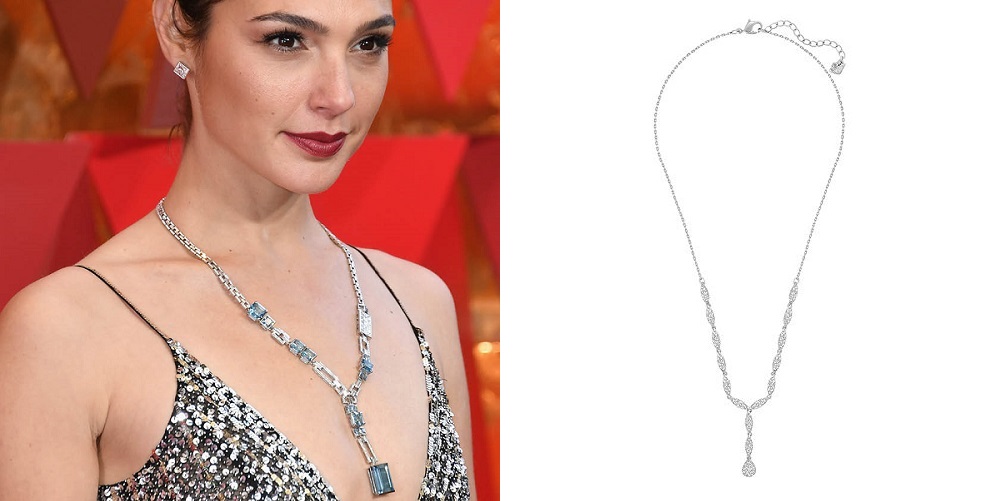 Get Gal Gadot's on-trend 'Y' shaped necklace with Swarovski's Emma necklace[/caption]
Three tier chandelier earrings
If Sofia Vergara's three-tier chandelier earrings float your boat, try these House of Lor Chandelier Earrings featuring rare Irish rose gold and cubic zirconia detail - last few pairs available at £167.40 (RRP £279).
[caption id="attachment_357" align="aligncenter" width="600"]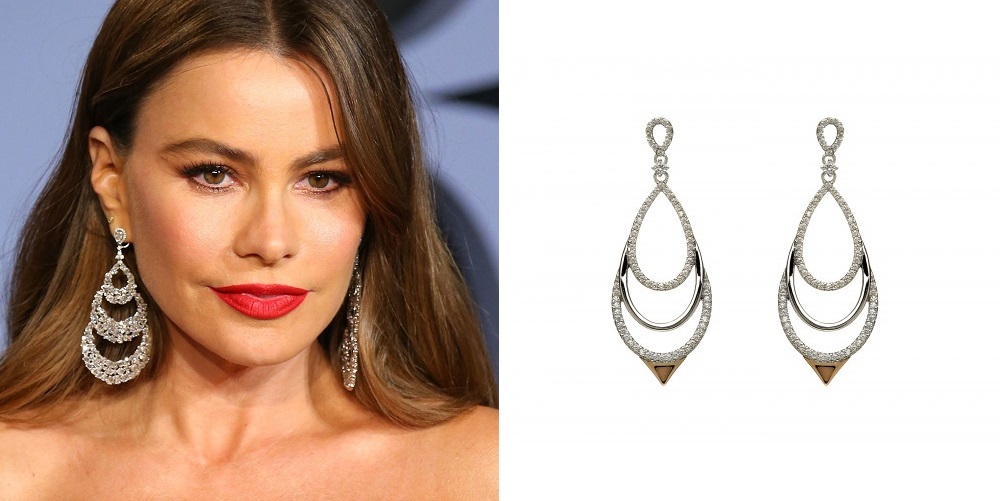 Get Sofia Vergara's look with House of Lor Chandelier earrings[/caption]
Dazzling diamond necklace
Alison Janney stunned in 55 carats of Forevermark diamonds. If that's not within your budget, try Swarovski's Tennis Bracelet and Earrings for £159.
[caption id="attachment_362" align="aligncenter" width="600"]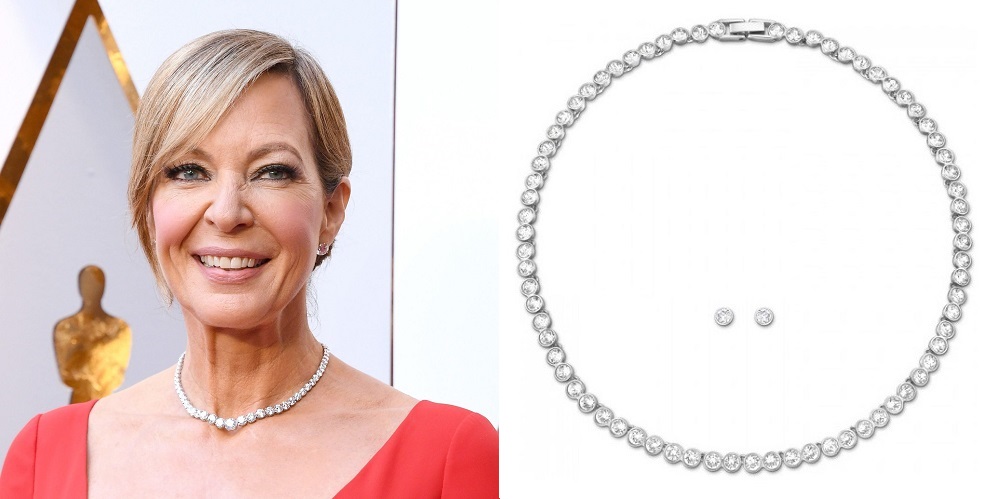 Get Alison Janney's look with Swarovski's Tennis Necklace and Earrings[/caption]
Sparkly hoops
Viola Davis brought a welcome colour pop to the red carpet with her sparkly pink dress and Norman Silverman diamond hoops. Bling up your hoops with Sif Jakobs Bovalino Earrings.
[caption id="attachment_363" align="aligncenter" width="600"]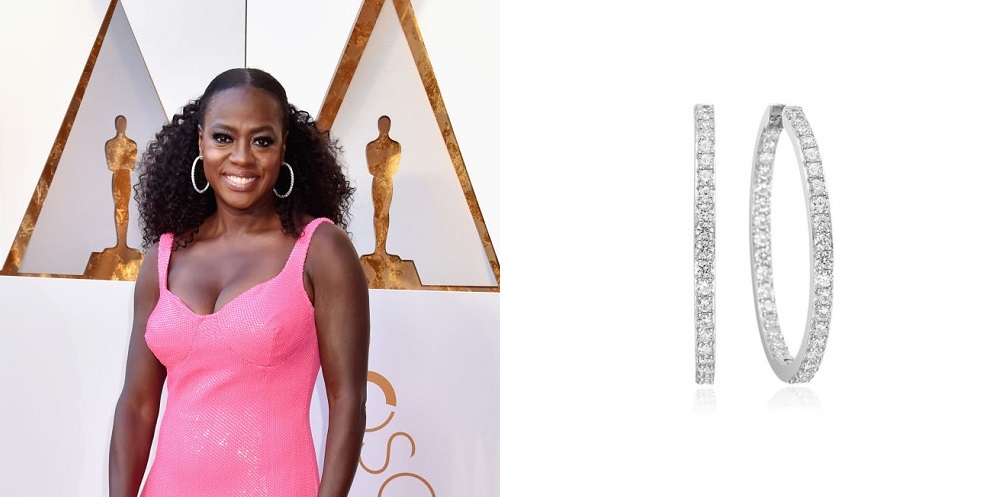 Get Viola Davis' style with Sif Jakobs Bovalino earrings[/caption]
Timeless diamond bracelet
Jennifer Lawrence showed off her sparkly side with timeless Niwaka Collections diamonds. If you love her look, but your budget is more high street than high end, take a look at our Swarovski Fit Palladium and Crystal Bracelet.
[caption id="attachment_364" align="aligncenter" width="600"]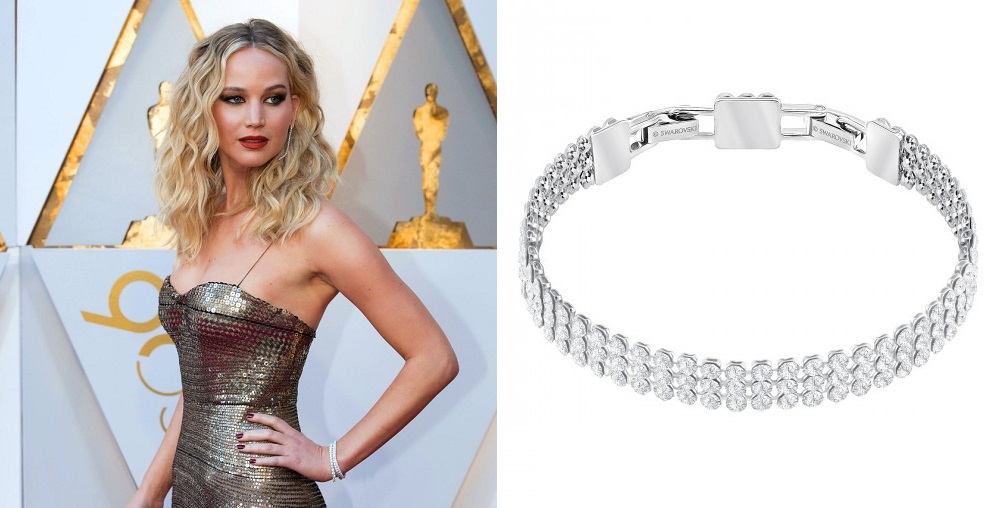 Get Jennifer Lawrence's sparkly wrist style with Swarovski Fit palladium and crystal bracelet[/caption]
Pearl perfection
If you agree with Jackie Kennedy and think pearls are always appropriate, take a leaf out of Elizabeth Banks' style file and pop on these Jersey Pearl Amberley Open Cluster Earrings.
[caption id="attachment_358" align="aligncenter" width="600"]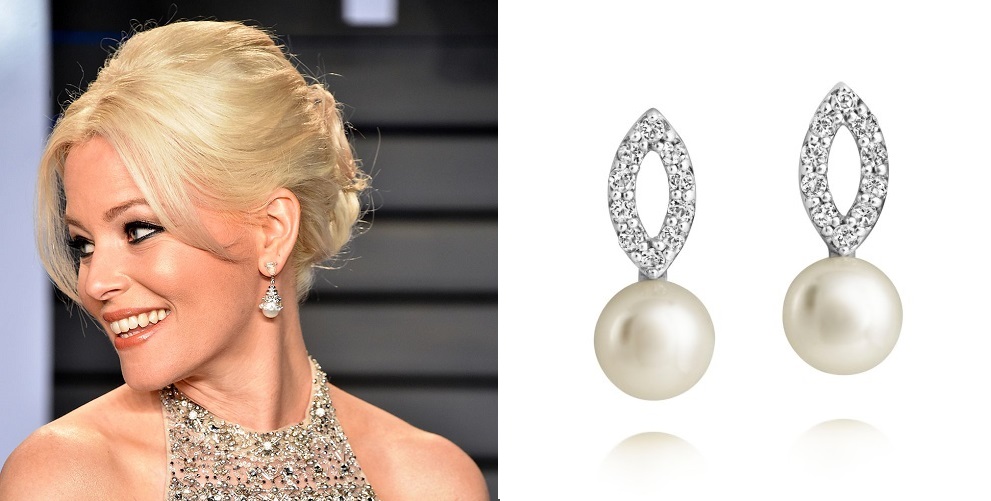 Get Elizabeth Banks' style with Jersey Pearl Amberley Cluster Earrings[/caption]
Don't let the mere issue of budget cramp your style - we stock thousands of high quality, sophisticated jewellery designs from big brand names that will give you a red carpet look without the price tag.