Office jewellery can be a tricky balance between the professional and personal. But we've done the hard work on your behalf and come up with simple but powerful jewellery suggestions for every day of the working week (and some after hours looks too!) So if you're headed back to your desk this month, we can help you feel office-ready and on top of your game, whatever work throws at you. Look professional, feel confident and take the office by storm with our daily office jewellery fashion guide.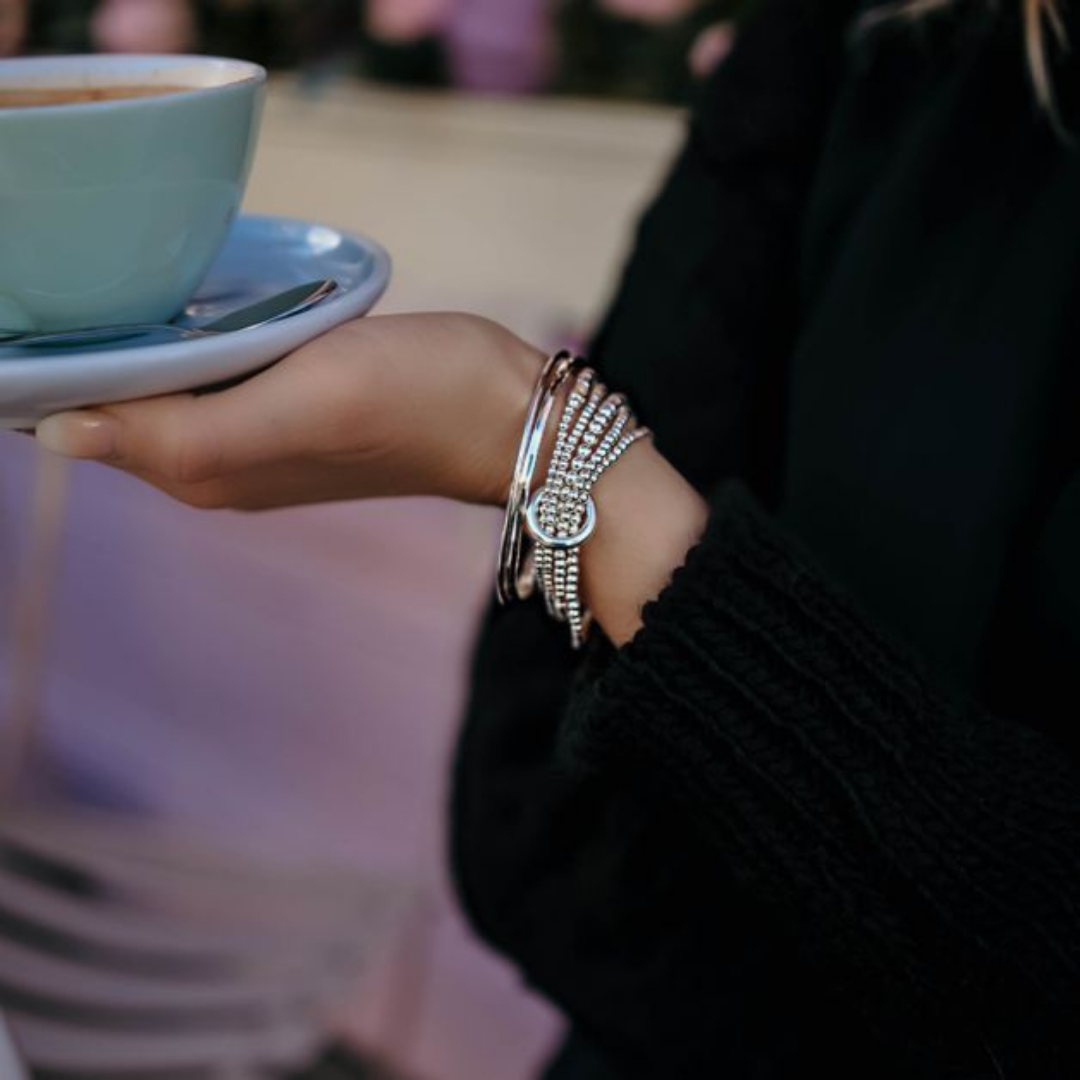 Office-ready jewellery
The time has come to put aside the pjs (sigh) and tracksuit bottoms.  If you're going back to the office this month, you need to get your office look sorted. Good job we've got all the jewellery looks you need to help you look and feel confident, even on those hard-to-get-out-of-bed days.
Simple, but powerful, here are our top five office jewellery looks to get you through the working week.
Monday mood - chains and hoops
Let's face it, Mondays are the worst. Heading back to work after the weekend is hard. You need a look that will help you power through that difficult first day of the week.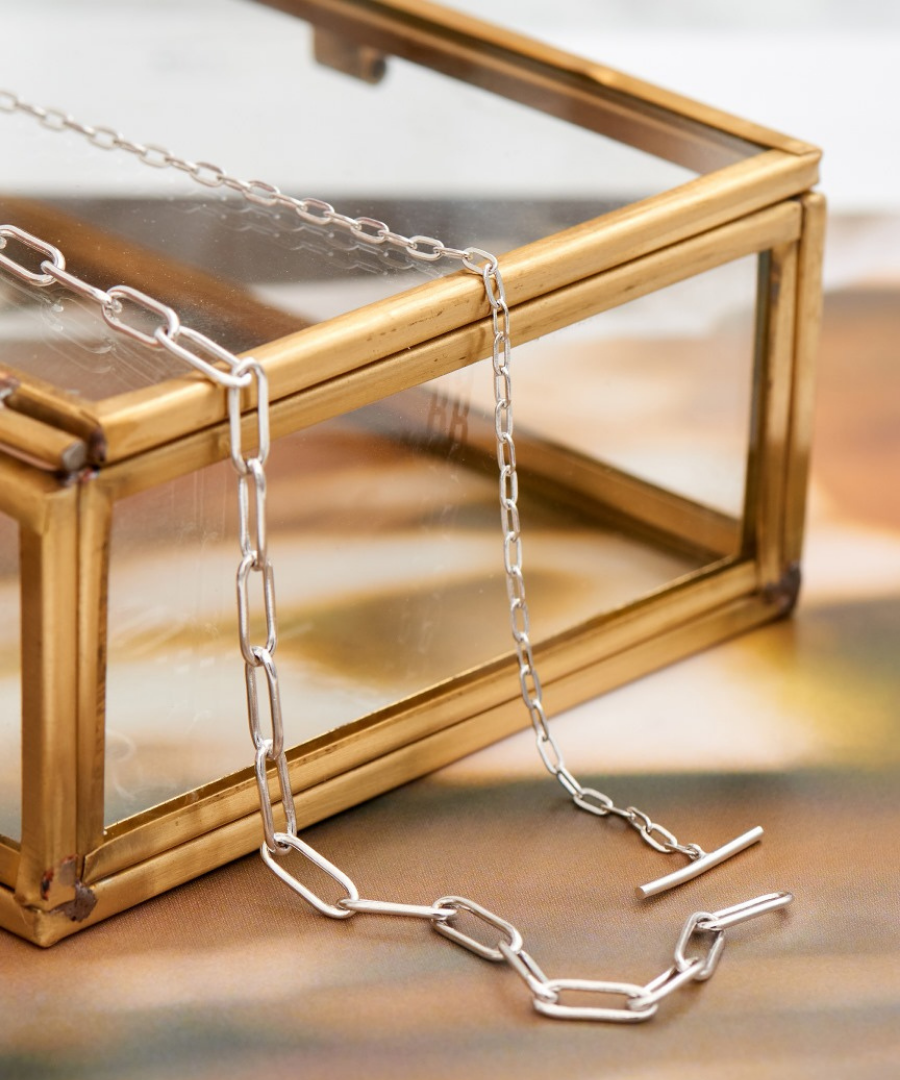 Big chains mean business. Wear them chunky and short, or long and sleek. You can even add a few charms to personalise your power look. Not only are charm necklaces on-trend, but they allow you to take a few home comforts with you wherever you go.
Keep your favourite lucky charms close and feel confident all day. And if you're feeling in need of an extra boost, add one of Pandora's bag charms for the ultimate bag swag.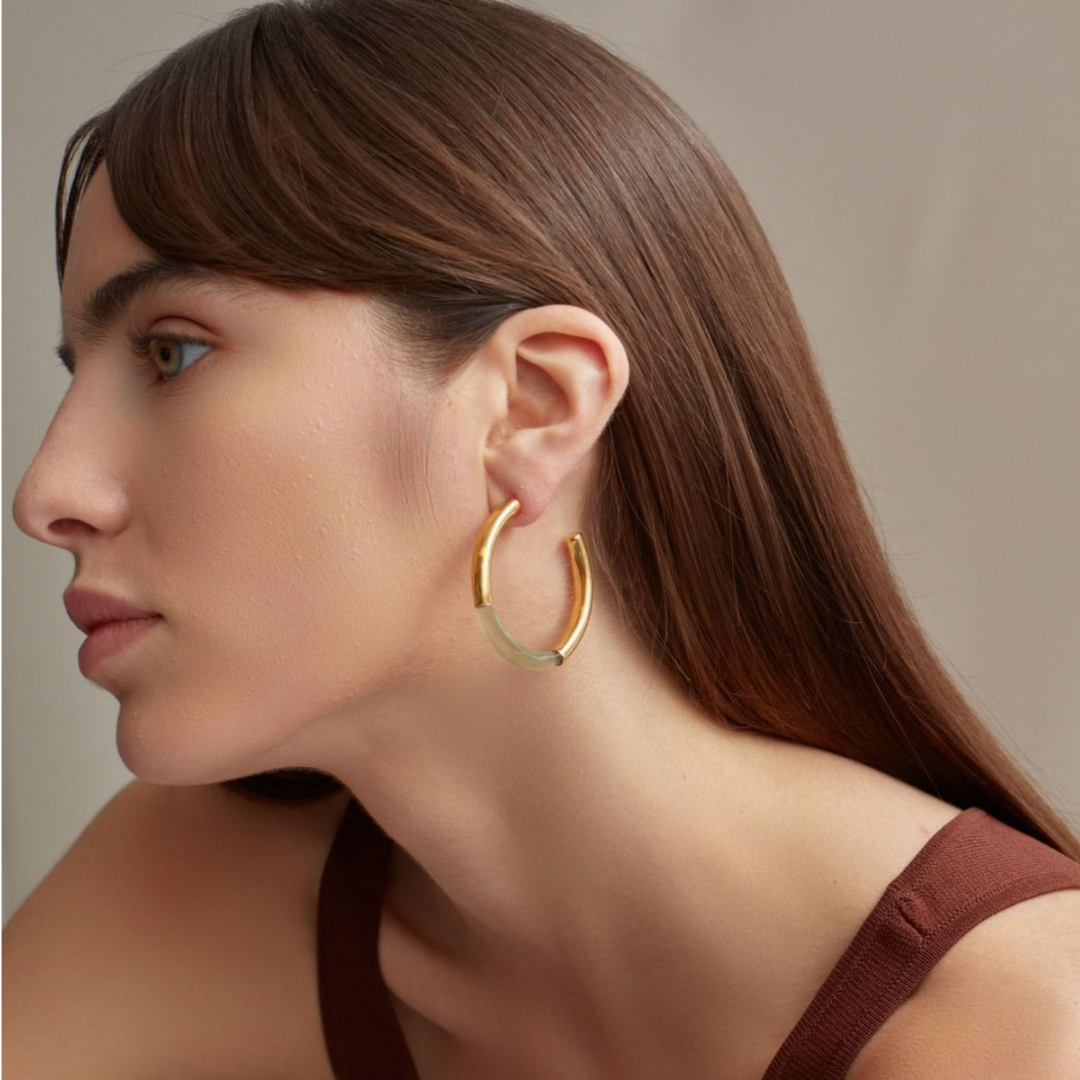 If necklaces and chains aren't your thing, try earrings with attitude instead. We love these oversized, colourful hoops from Shyla London. Bold and beautiful, they're everything you need on a Monday morning. Smart, sophisticated and gorgeous, start the week with confidence with a pair of these beauties.
Tuesday - layered office life
Having sailed through Monday you can relax into the week with a softer look for Tuesday. Layering continues to be a hot jewellery trend, so if you haven't tried yet why not give it a try?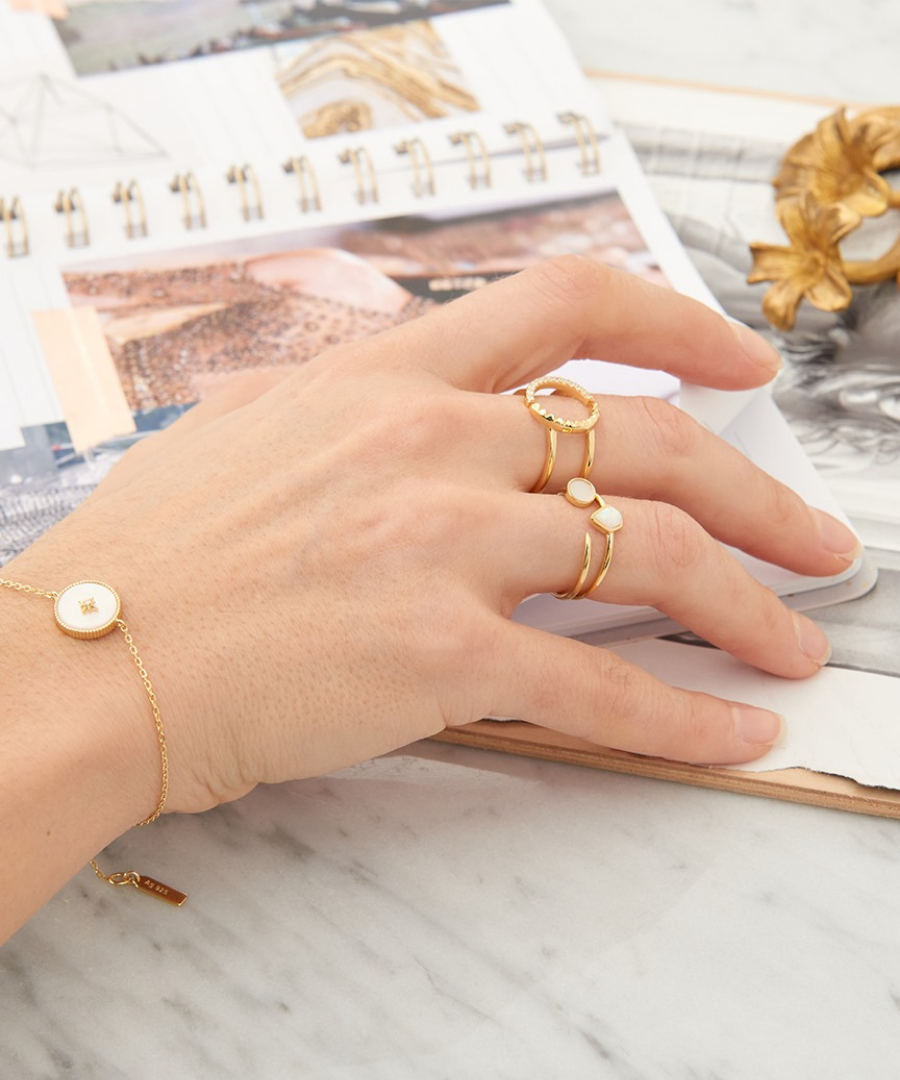 Choosing your layers adds a little fun to the work day and gives you a chance to look professional, without compromising on your personal style.
Layer pendant necklaces with a v-neck sweater or blouse. Or layer your rings to match your bracelets and enjoy the joyful jingle of your jewellery as you type.
Wednesday - hump day sparkle
The best way yo banish the midweek hump is with sparkle power. Add some gemstones and crystal magic to your look to beat the midweek blues.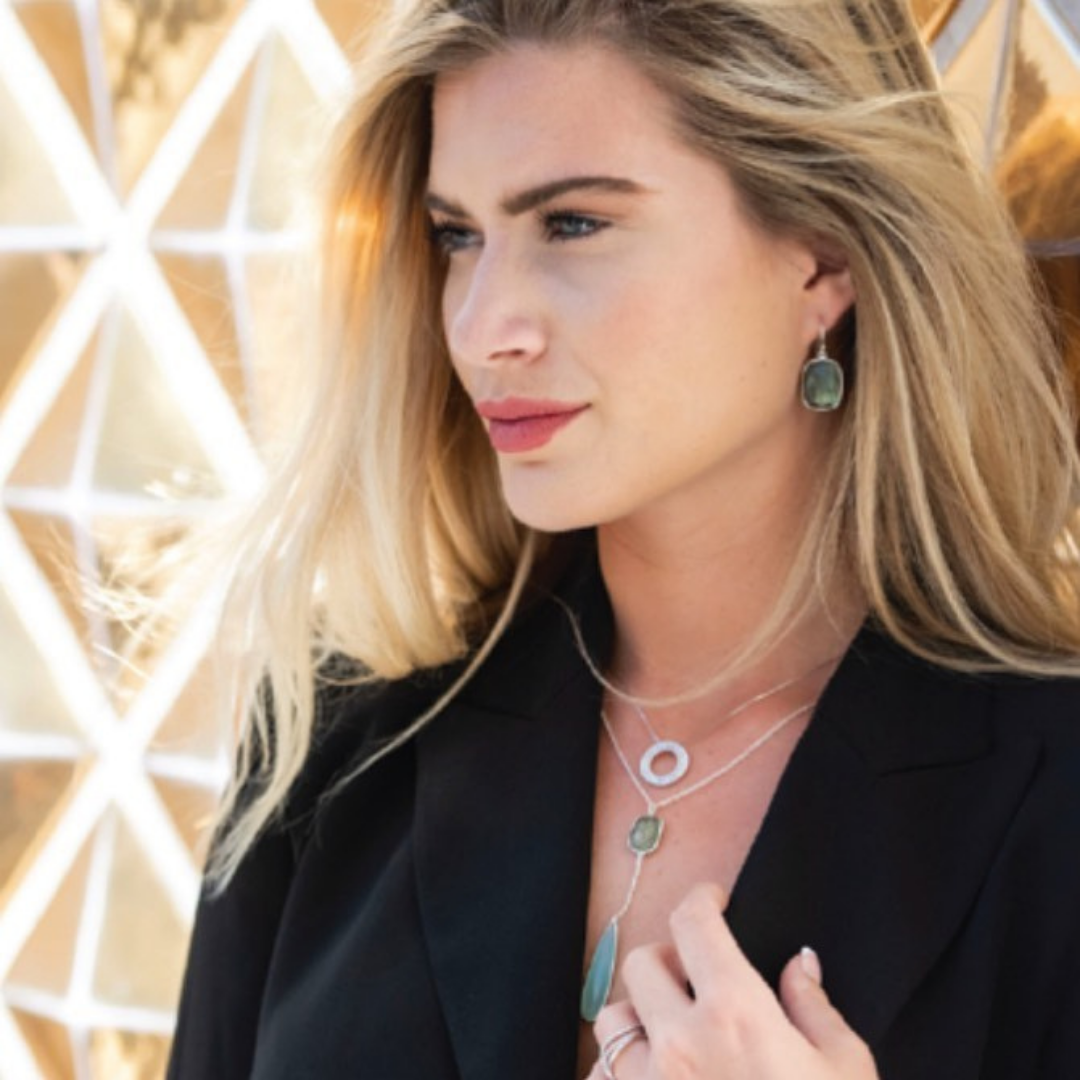 Choose similar pieces with dainty crystals for a hint of sparkle and elegance. Combine colourful, coordinated pieces for a more colourful but subtle look, or a single, stand-out statement piece for high impact.
With gemstones the options for colour and style are endless. So wear colours that suit your mood, your outfit or your skin colour. Soft pastel pinks and greens, or vibrant blues and reds. You decide the colour of the day.
Thursday - flexible fabulous
Thursday is the new Friday, which means you'll need flexible jewellery for the office. A look that allows you to move seamlessly from water cooler chic to dancefloor dream.
And for that, you need statement jewellery.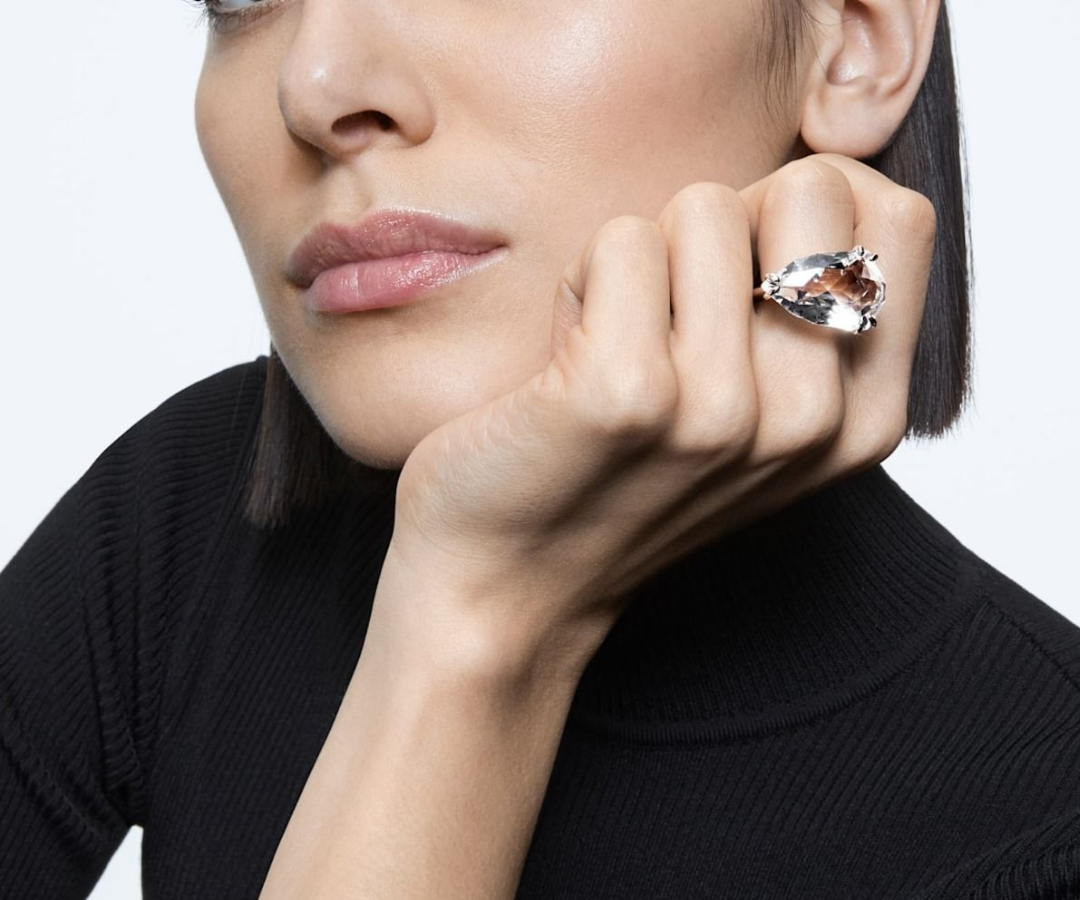 Giant gems and crystals are all the rage and look bold and glamorous in the boardroom or bar.
Decorative, dangly earrings, simple gold chains and sculptured metal pendants or studs are also effective day-to-night style that can accessorise a simple black dress or trousers.
Choose any of these and make the switch from daytime professional to nighttime diva. Just add lipstick.
Friday - casual chic
Congratulations, you made it through the week! The weekend is so close you can almost touch it and everyone is in a more casual mood.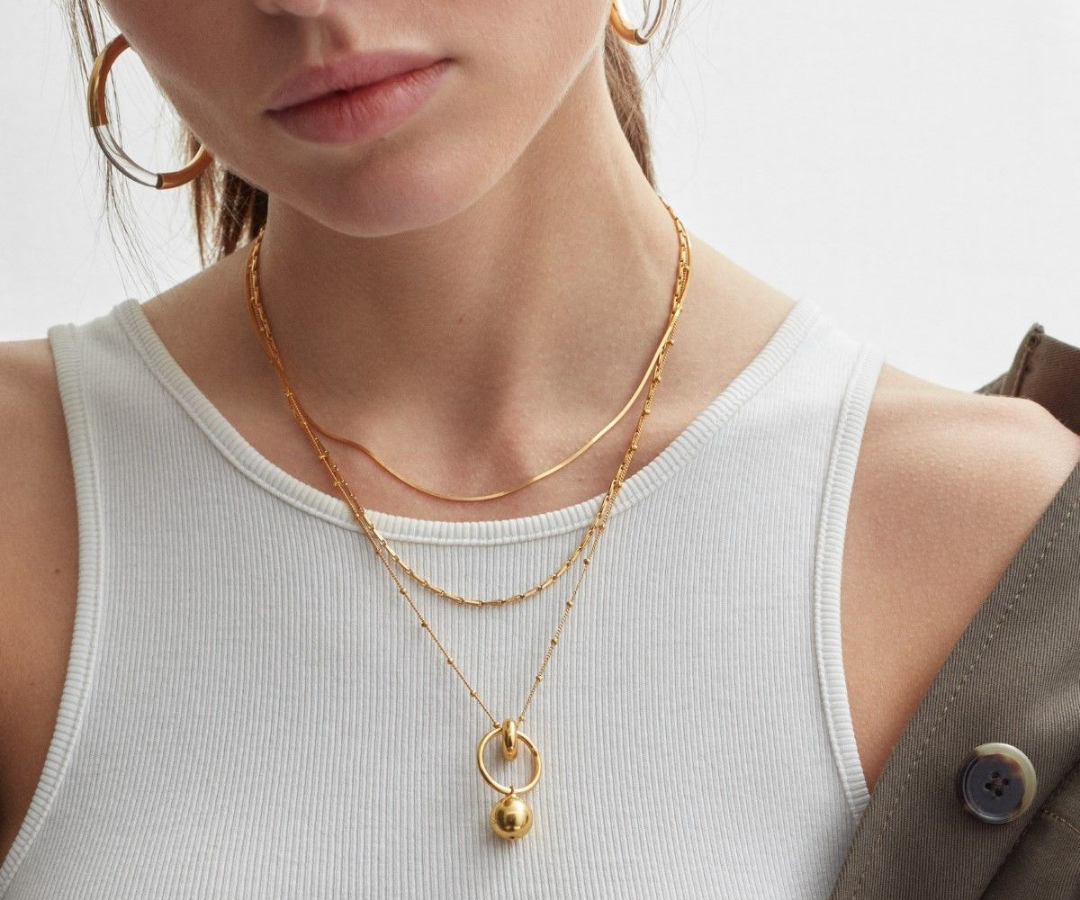 Find your Friday relaxed style in whatever makes you feel most comfortable. Simple pendants and dainty chains, beaded bracelets and beautiful bangles all look fabulous with jeans and a tee. Modern pearl pieces or natural pearls also look pretty and professional with any outfit.
We love Shyla's Satellite chain and their Mae Smoky Brown Pendant. Both perfect for the casual office look. We also love Ania Haie's Knot Huggie and Sage Enamel hoops for the casual, professional look.
Keep it comfortable as you slide into the weekend.
You've made it to the weekend!
Well done, you've made it through the week and now the weekend is yours, to rest, play, relax and enjoy.
Why not use your weekend to catch up with all the latest jewellery trends and Style Edits over coffee? Or by following Niche online on instagram.
Enjoy your weekend, you've earned it.