At Niche Jewellery, we love working with brands like Coeur De Lion jewellery that bring something new to our store. We look  to expand our carefully range of high quality, affordable jewellery each year. This is so we can bring you the latest jewellery brands as well as timeless diamond elegance.
One of our more recent additions to the Niche Jewellery family is the stunning handmade jewellery brand Coeur De Lion. There is nothing else like it in the jewellery world. Niche Jewellery is proud to partner with this high quality jewellery brand. Let's find out a bit more about Coeur De Lion Jewellery and how it will enhance your jewellery collection.
What is Coeur De Lion?
Coeur De Lion is a manufacturing jewellery designer. It stands out from the crowd with its unique yet timeless jewellery designs and expert use of colour. Coeur De Lion jewellery is quite unique and stands out from many other jewellery designers thanks to its innovative colour palettes.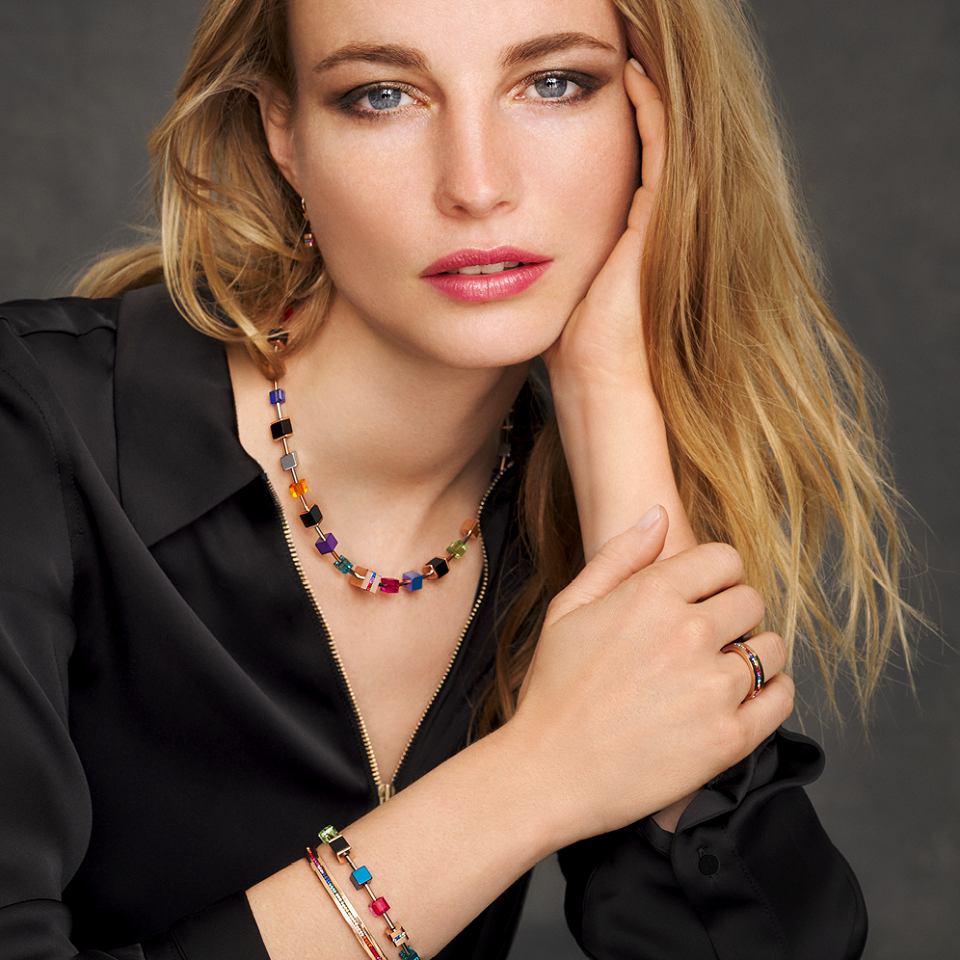 The GeoCUBE range by Coeur De Lion is arguably its signature. GeoCUBE is an unmistakeable, unique range that features distinctively coloured cubes set on Stainless Steel necklaces for women, bracelets for women, or earrings for women.
But there is also a lot more to the brand. It includes eye-catching designs featuring bold spheres, fine multi-strands or circular designs in sparkling Swarovski crystal.
Where is Coeur De Lion jewellery made?
With a name like that, you'd be excused for thinking it's a French brand - the name means Lionheart in French. Yet Coeur De Lion creates its designs by hand in Stuttgart, Germany. German engineering is famous for its precision.
And we now know Coeur De Lion jewellery for its superb quality handmade designs. The organisation is also a very close and harmonious team.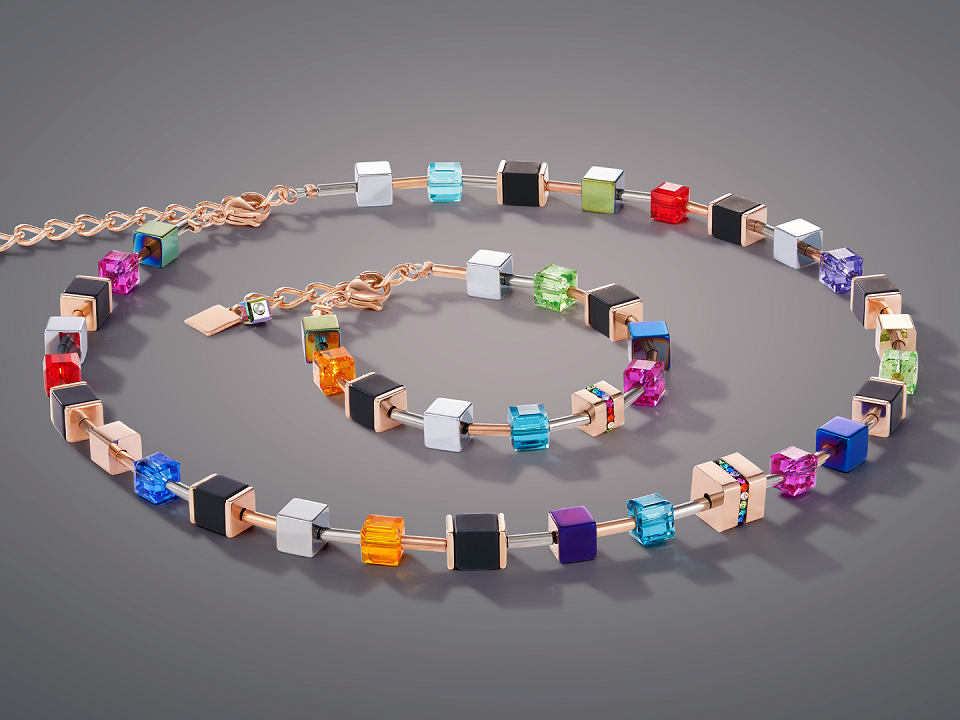 In fact, the company cherishes direct contact between all employees as one of its core principles. You will find the design, production, marketing, sales and logistics functions all on one floor at their Stuttgart site.
Who is behind Coeur De Lion?
The company was founded over 30 years ago in 1987 by Carola and Nils Eckrodt. Each year it has continued to grow and today employs 150 members of staff in Stuttgart.
At the Stuttgart site, 145 of the 130 staff members are female. the designs are jewellery for women, so it makes sense that women design and run the collection.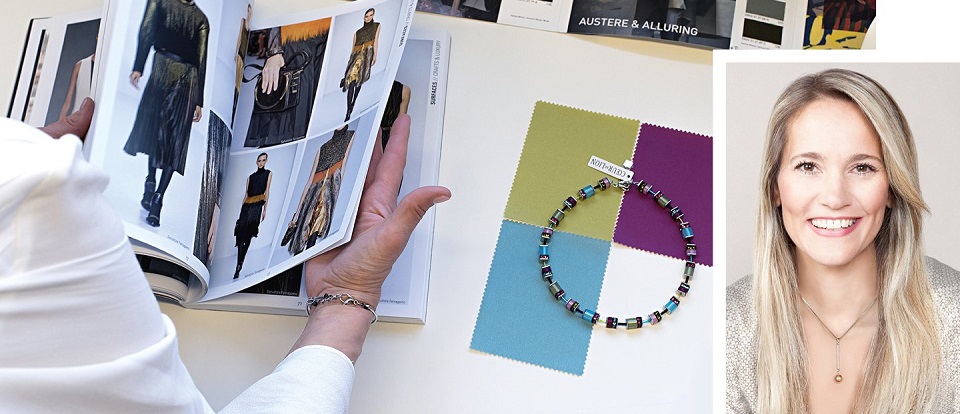 Carola Eckrodt continued as the creative director for more than 30 years. Carola and Nils' daughter also models for the company. Coeur De Lion jewellery creates designs that are both fresh and timeless. Carola and her team have a special flair for colour and materials, which gives each creation its distinctive character.
What is Coeur De Lion Jewellery made from?
Most Coeur De Lion pieces are crafted from Stainless Steel as a base. Stainless steel is a hardwearing and beautiful metal which is perfect for jewellery. Stainless steel is also hypoallergenic and more affordable than platinum.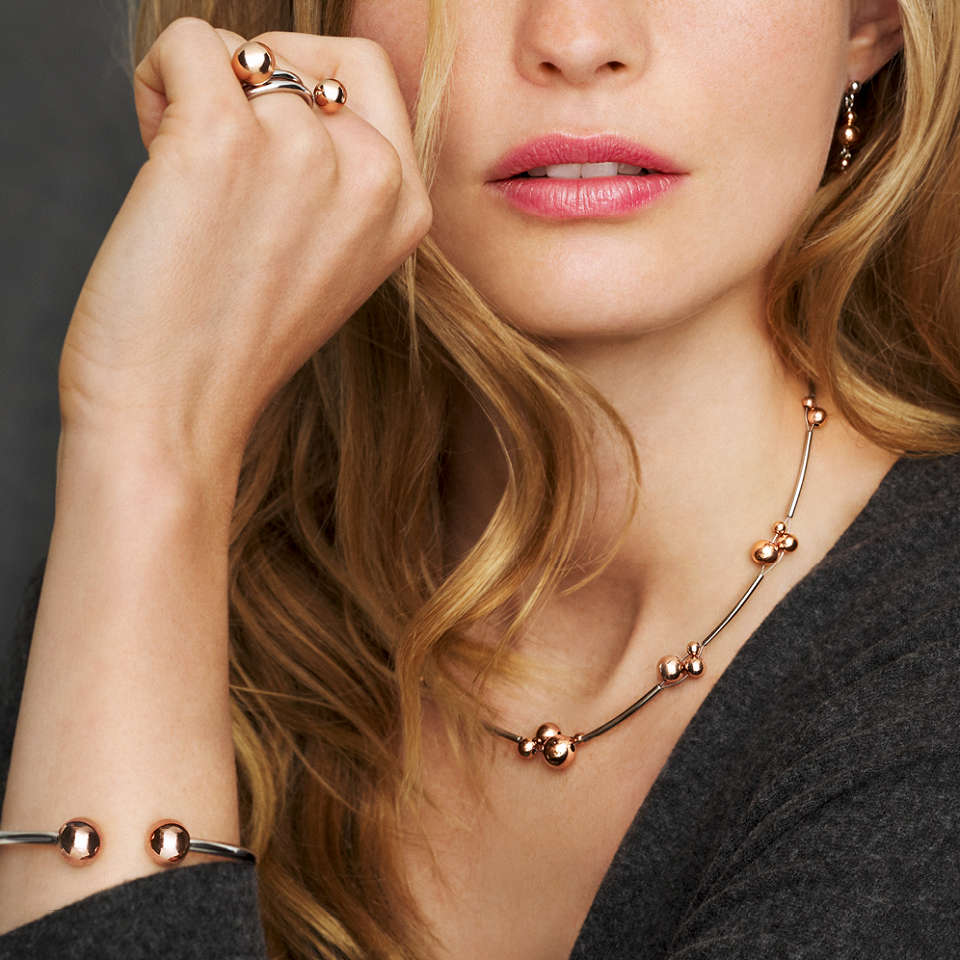 Many Coeur De Lion jewellery designs also feature genuine stones. Some of these include sage green aventurine or lilac amethyst, contrasted with marbled jasper, white howlite or black onyx.
Many designs also feature polaris or fine synthetic tiger's eye, and are finished with sparkling Swarovski Crystals. The use of these beautiful materials and handcrafted techniques are what makes the brand so unique. Its quality and style sets it apart from other jewellery brands.
Why we love it
The designs are unique and many of them are true statement pieces. We love the fact that Coeur De Lion is handmade in Europe. So much attention is paid to quality and detail, which are both important to us at Niche Jewellery.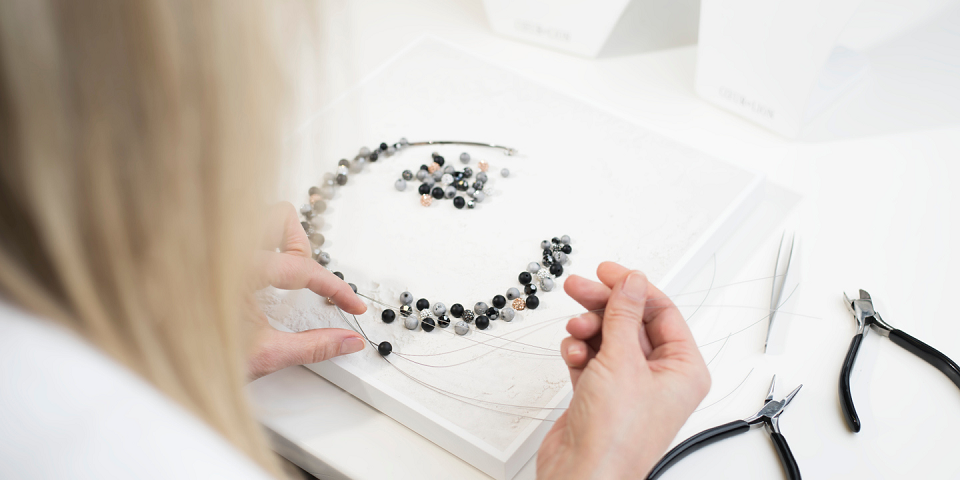 We also love the vibrant use of colour, genuine stones, sparkling Swarovski Crystals and stainless steel. It's also an award-winning brand, both in the UK and Germany. Coeur De Lion is a winner in the Luxury category of the German Brand Award 2019.
In their own words
According to Coeur De Lion jewellery, 'The COEUR DE LION brand stands for colour indulgence, a love of life and democratic luxury that is affordable for many people.'
They are very proud of their jewellery making techniques: 'The list of processing techniques used at COEUR DE LION is long. It includes numerous methods that we have helped to develop or have even initiated.'
Our top picks for 2020
We love that Coeur De Lion jewellery is reinvented with the colours of each season. Our customers and team await the new collections like its Christmas! From the recent new designs, we have hand selected pieces to complement our existing range.
We love the whole collection, but from the recent 2020 collection here are some of our favourite pieces. What we love about this 'Multicolour Romance' set is its yellow gold plating which gives it an on-trend edge.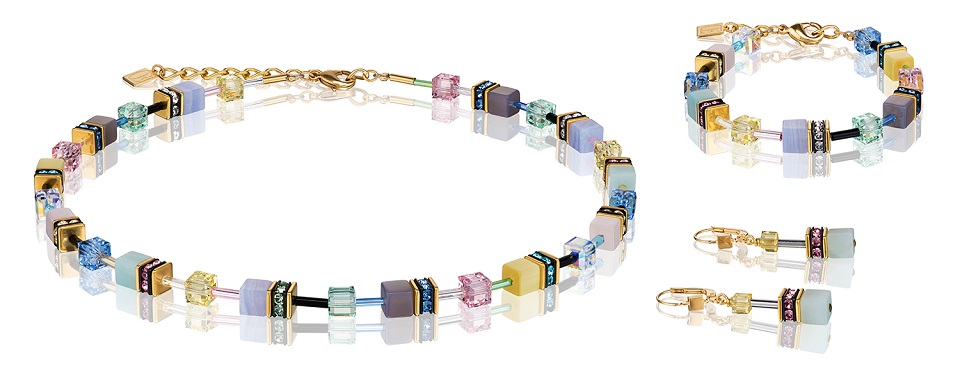 We also love the unusual colour palette which blends so perfectly together. Any piece from this range will add elegance and fun to any outfit. This Coeur De Lion necklace features a stunning range of colours from gold through to lilac, purple and green.
Wear it with the matching Coeur De Lion bracelet and earrings, or team the pieces with simple gold jewellery for a modern look. Any piece of this set works beautifully with jeans and a white shirt, right through to evening wear. The colours work perfectly for events like afternoon teas, weddings, or Summer parties.
Explore our range of Coeur De Lion jewellery online at Niche Jewellery, or pop into store to see and try it on.
From time to time we review and revise our blog content to make sure we bring you the latest jewellery style inspiration. This blog was updated for content and accuracy in May 2020.
You can also find plenty of ideas from our inspiring jewellery collection on Instagram.
If you love Coeur De Lion, you might also want to take a look at our Annie Haak Collection. Buy online jewellery in UK from Niche Jewellery for free UK delivery and 28 day returns. We love helping you find your perfect jewellery - for every occasion.