Mother's Day is one of the most important days of the year. A day to show our love and appreciation for everything our mums do. Let your mother know how much she means to you, with a carefully chosen jewellery gift. We've got something for every amazing mum out there, whatever their style. Plus tips on how to find the right gift for your one-of-a-kind mum.
What makes the perfect Mother's Day jewellery gift? Tips for choosing a gift your mum will love.
Before we look at jewellery ideas, let's take a moment to think about our mums. What jewellery do they like and what are they likely to enjoy wearing? Making the right gift choice by making it personal.
Show your mum that you've put time and thought into getting her gift just right with these simple tips.
Spy before you buy: What's in your mum's jewellery box already?
There's nothing worse than buying a gift someone already has or would never wear. So, try to sneak a peek into their jewellery box before you buy. This will also give you an idea of the style and type of jewellery they like. Plus, what types of jewellery (necklaces, earrings, etc) they tend to wear and lots more useful info (see below).
Stay on-brand: What brands do they love?
Some women love particular brands and stick to them loyally.
Pandora, for instance, attracts a very loyal following, especially for their charm jewellery. Your mum may already own a Pandora charm bracelet or charm necklace that you can add to. In which case, we've got loads of Mother's Day charms to choose from.
Alternatively, your mum may be a sparkly Swarovski fan, or prefer the modern stackable jewellery of Ania Haie. Whatever brands she loves, show your mum that you've put thought into their gift by taking the time to find out.
Silver or gold? Or both?
Some people only wear gold or silver, so pay attention to what your mum is wearing next time you see her. You'll want your gift to fit in with her existing collection so that she can wear it easily with her other pieces.
She may even prefer rose gold or mixed metal pieces. Don't worry, we've got plenty of each to choose from.
Check size and suitability
A beautiful piece of jewellery is no good to anyone gathering dust in a drawer. So make sure you get your mum something that suits her lifestyle and she'll be able to wear.
Dangly earrings are lovely, but not if your mum only wears studs. (Just don't forget to check that her ears are pierced!)
Choosing your Mother's Day jewellery
Once you've done your research and know what your mum likes to wear you can move on to buying something gorgeous.
We have a wide selection of jewellery and brands available to choose from. Browse by brand, jewellery type or occasion to find your perfect gift.
We've also picked out a few of our favourites below to get your inspirational juices flowing.
Mother's Day earrings
These gold Flower of Life earrings from Annie Haak symbolise creation, unity, strength and togetherness. So they're perfect for celebrating motherhood and family.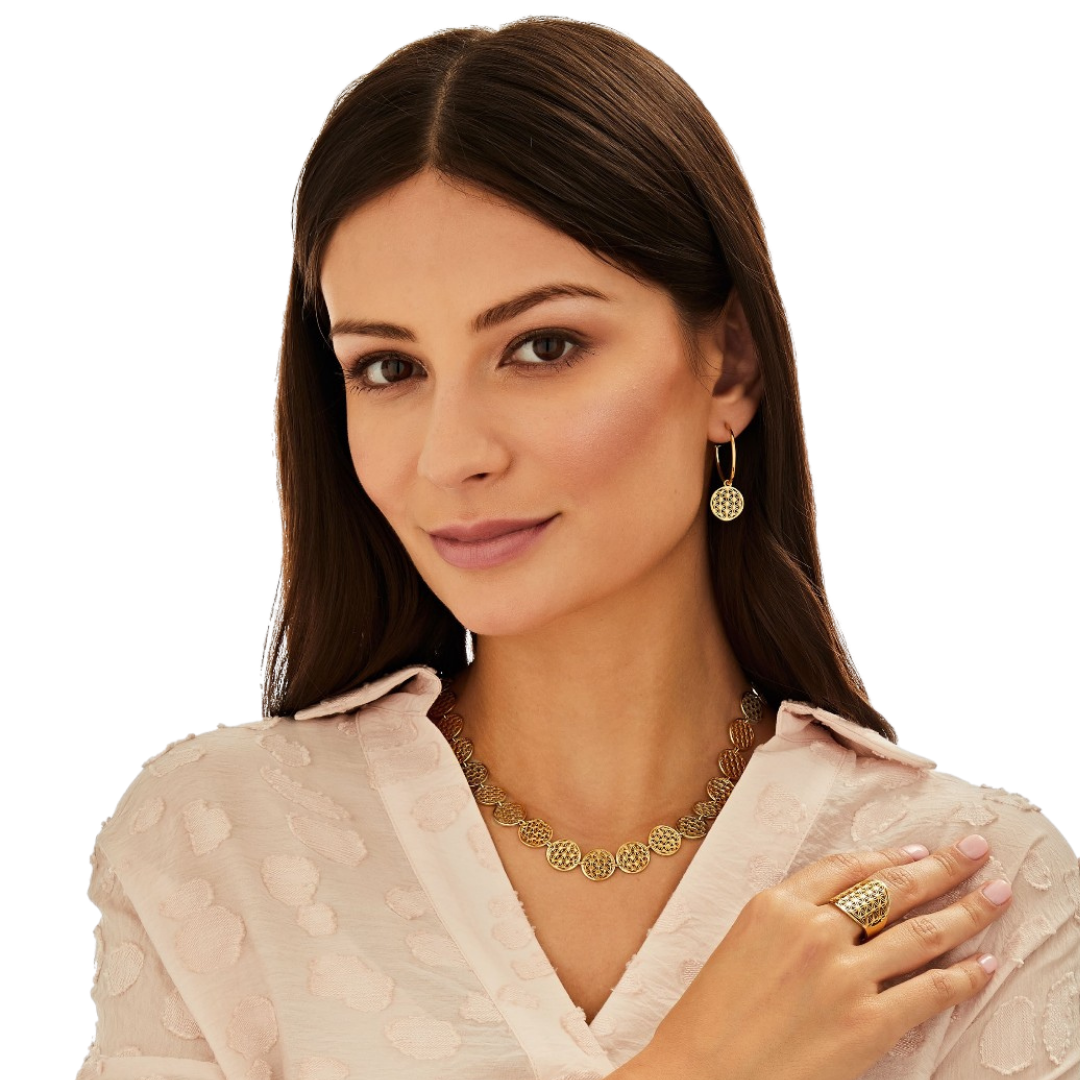 If your mum prefers silver, these Pandora Family Tree studs are equally full of meaning and symbolism. A silver family tree represents the special family bond, all wrapped-up in a silver heart.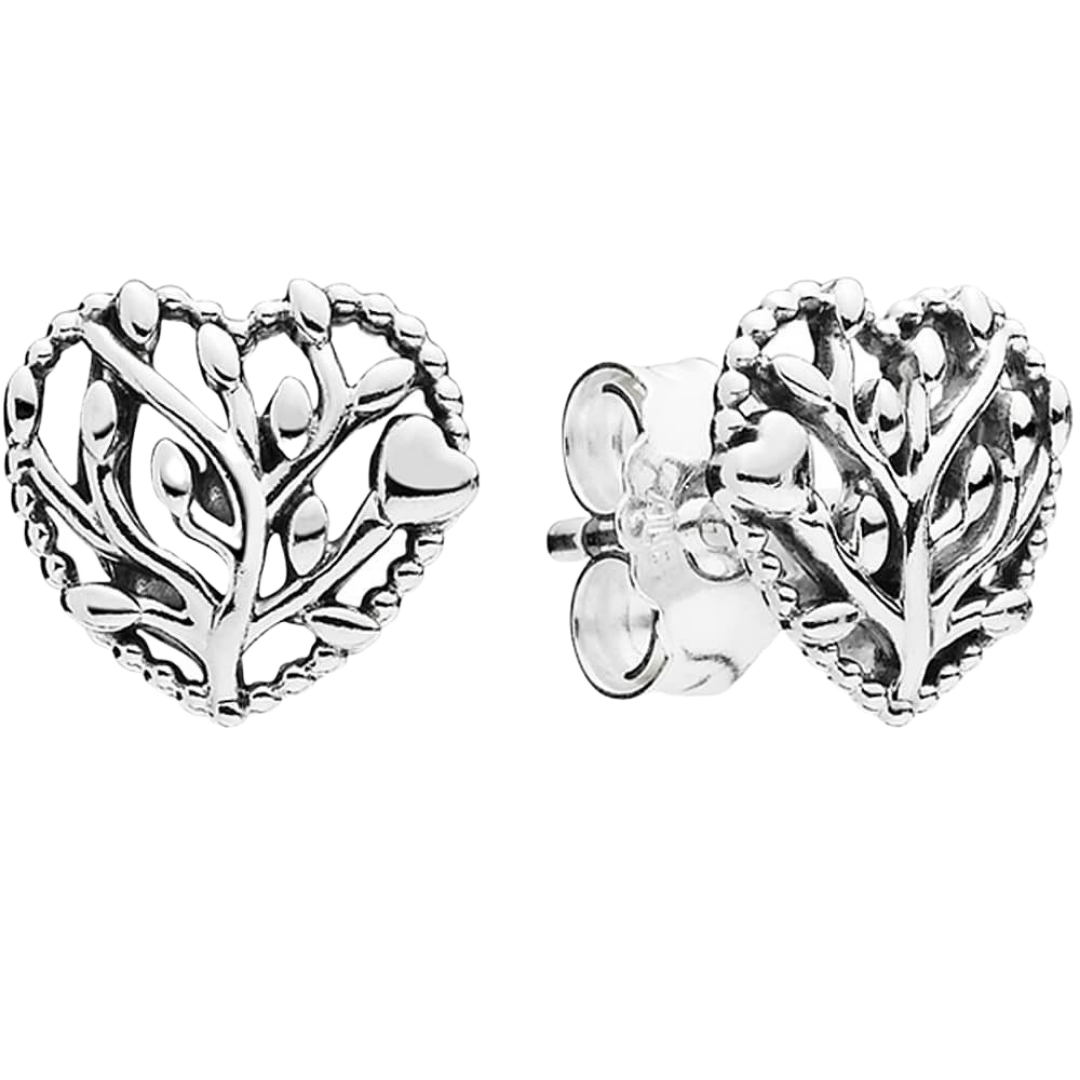 While these Clogau Tree of Life  hoops combine sterling silver and rare 9ct Welsh rose gold to make a truly special pair of earrings. So if your mum is super trendy and has been embracing the mixed metals trend, these could be just the thing for her. Traditional patterns meets modern design and expert craftsmanship, with stunning results.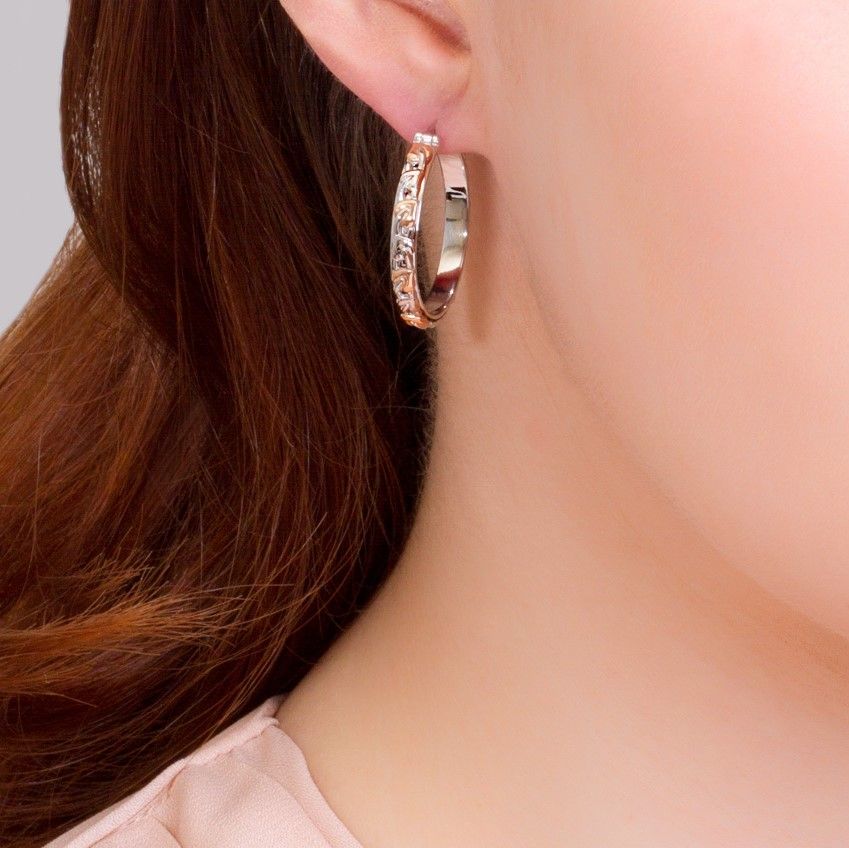 Bracelets to bring a smile
If your mum loves a bit of sparkle, this fabulous Angelic bracelet from Swarovski will be a big hit. Timeless and sophisticated, with a row of round clear crystals. It's the perfect bracelet to make any outfit special, day or night.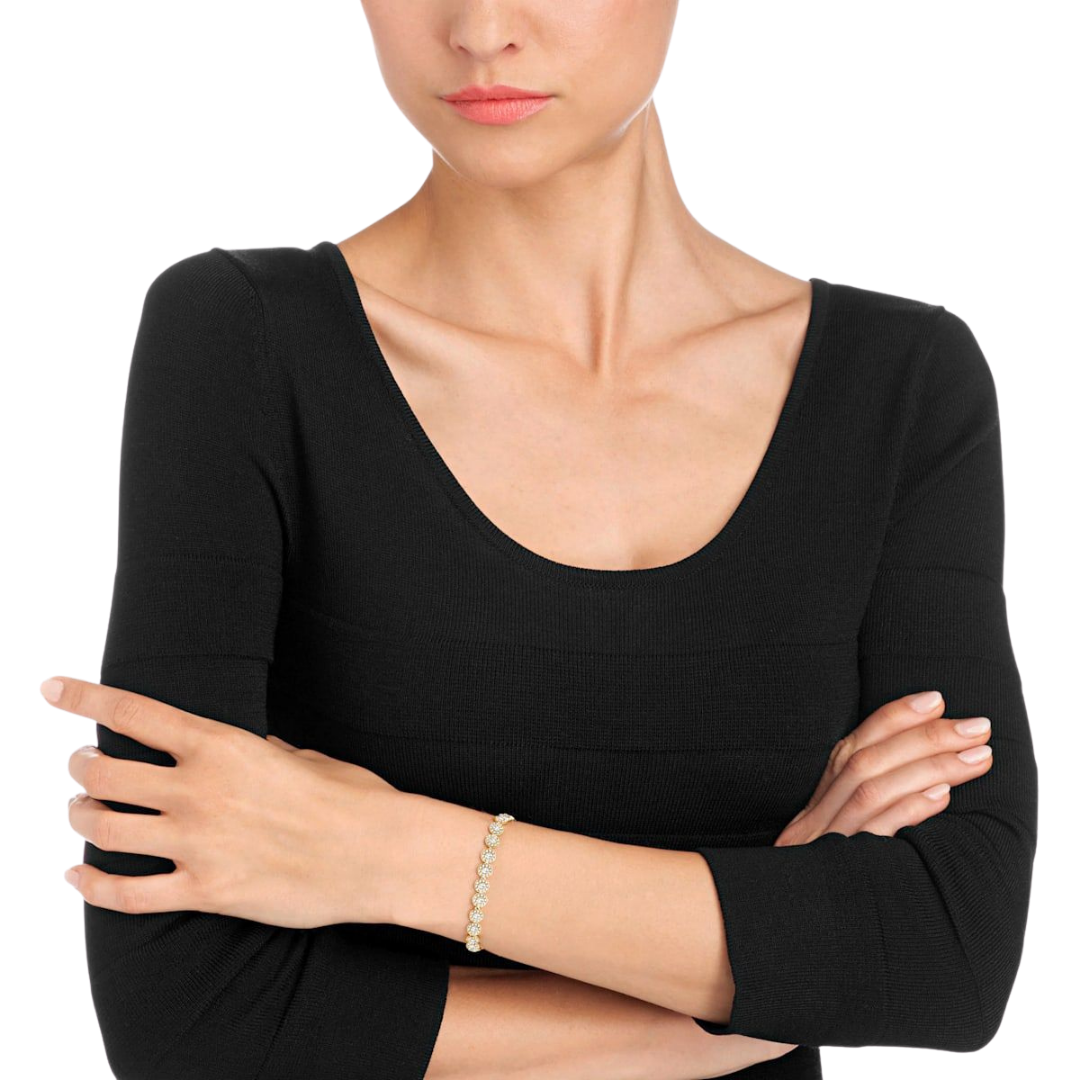 But if your mum prefers a more modern style, take a look at this stylish  Santeenie Silver Charm bracelet from Annie Haak.
Sterling silver beads sit pretty alongside a heart charm engraved with the word 'Mum'. An ideal gift for Mother's Day that will look great with any outfit.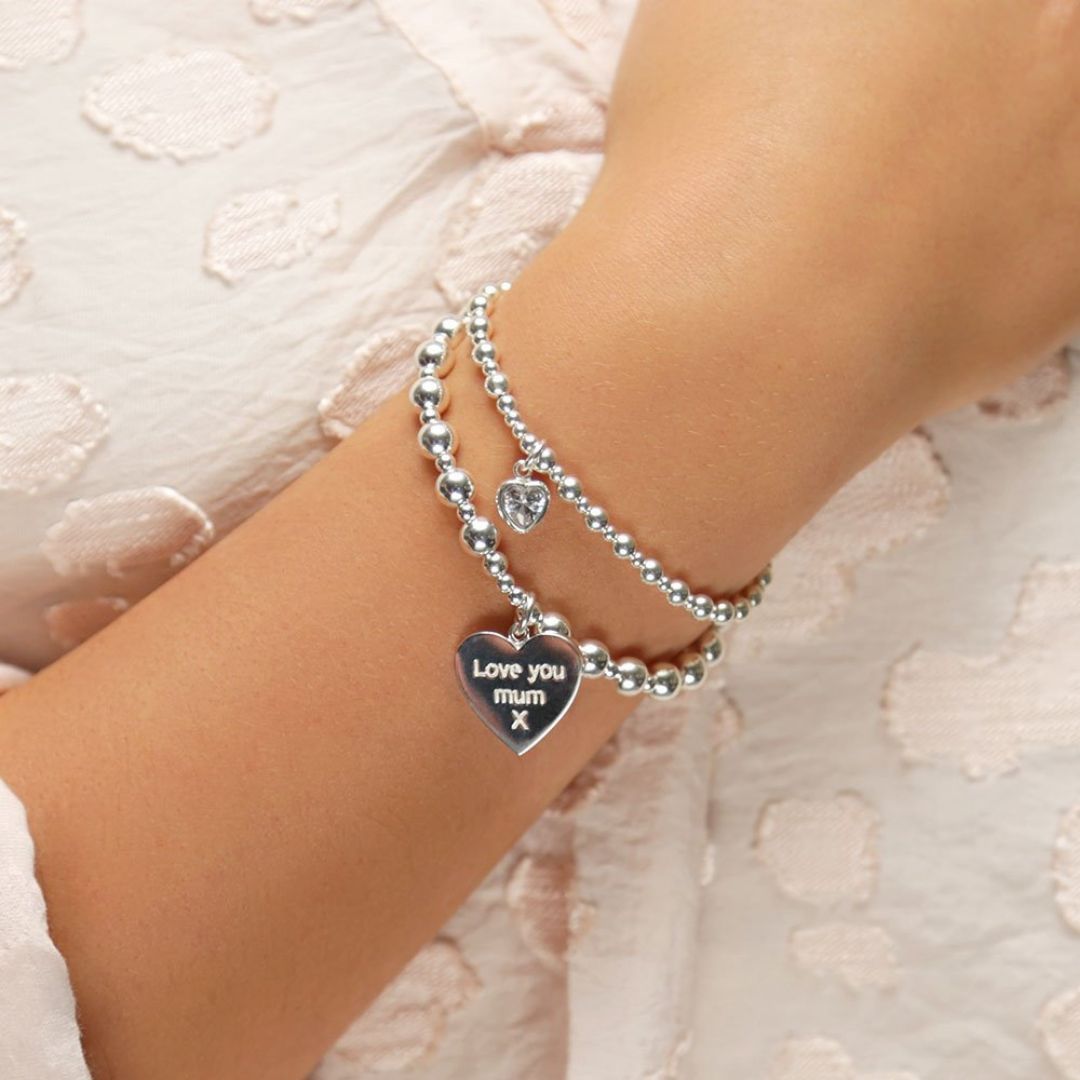 And the great thing about Annie Haak's bracelets, is that they're made to be worn together in bracelet stacks. So giving one as a gift is a wonderful way to start or build a collection that can grow with your special occasions for years to come.
This Frankies Gold Bracelet, for instance (second from the top) is a great gift for those who like to mix-up their silver and gold. Made from sterling silver and 14ct gold beads. A gorgeous, glowing piece that will make a lovely addition to a collection, or the start of a new one.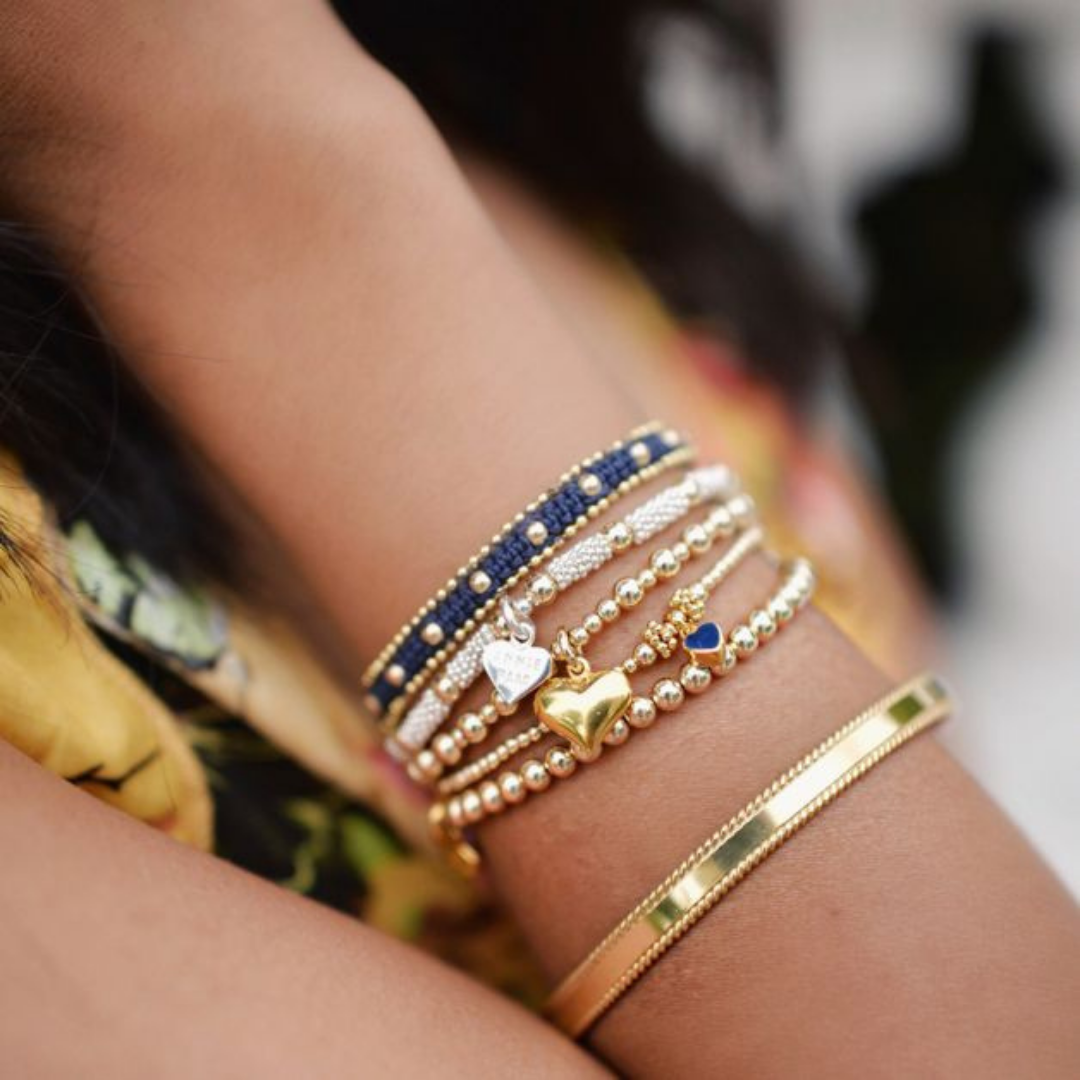 Family tree Mother's Day necklaces
Family is everything to most mums, which is why family tree jewellery is a lovely gift to give on Mother's Day.
The family tree symbol represents family history and heritage. A tree that continues to grow with each new family member. All connected to, and rooted in, the ones that went before them.
It's such a beautiful and recognisable symbol, that jewellery makers around the world continue to use it in their collections. So there are many variations to choose from, from the traditional to the more modern.
This silver Sparkling Family Tree necklace from Pandora features the classic family tree motif, embellished with shimmering stone-studded blooms. A little bit of sparkle and an adjustable chain means it can be worn day or night and will go with just about any neckline.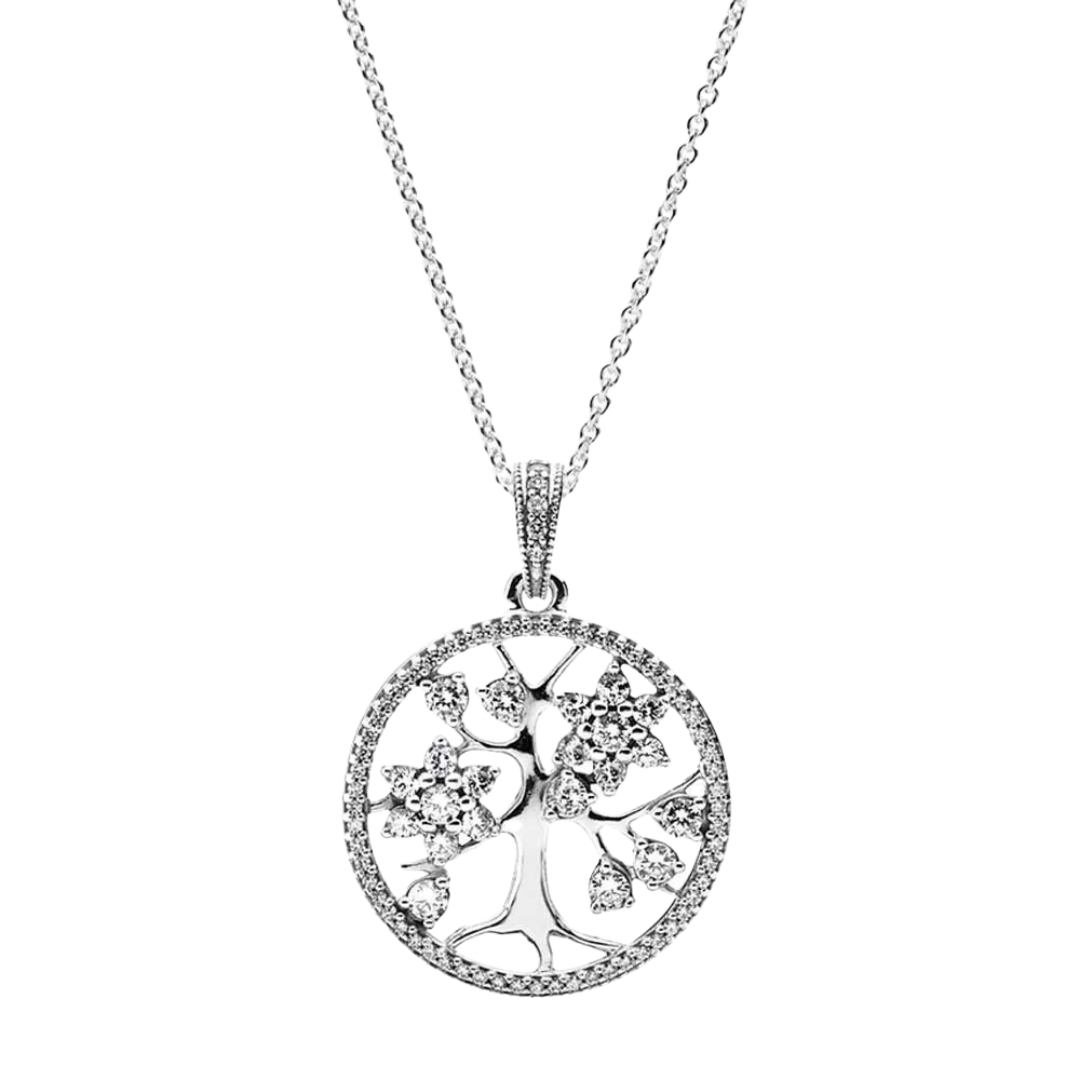 If you like the idea of jewellery with family tree symbolism but think your mum would prefer a more modern design, consider something in Clogau's Tree of Life collection. Like this Open Circle Pendant, for example.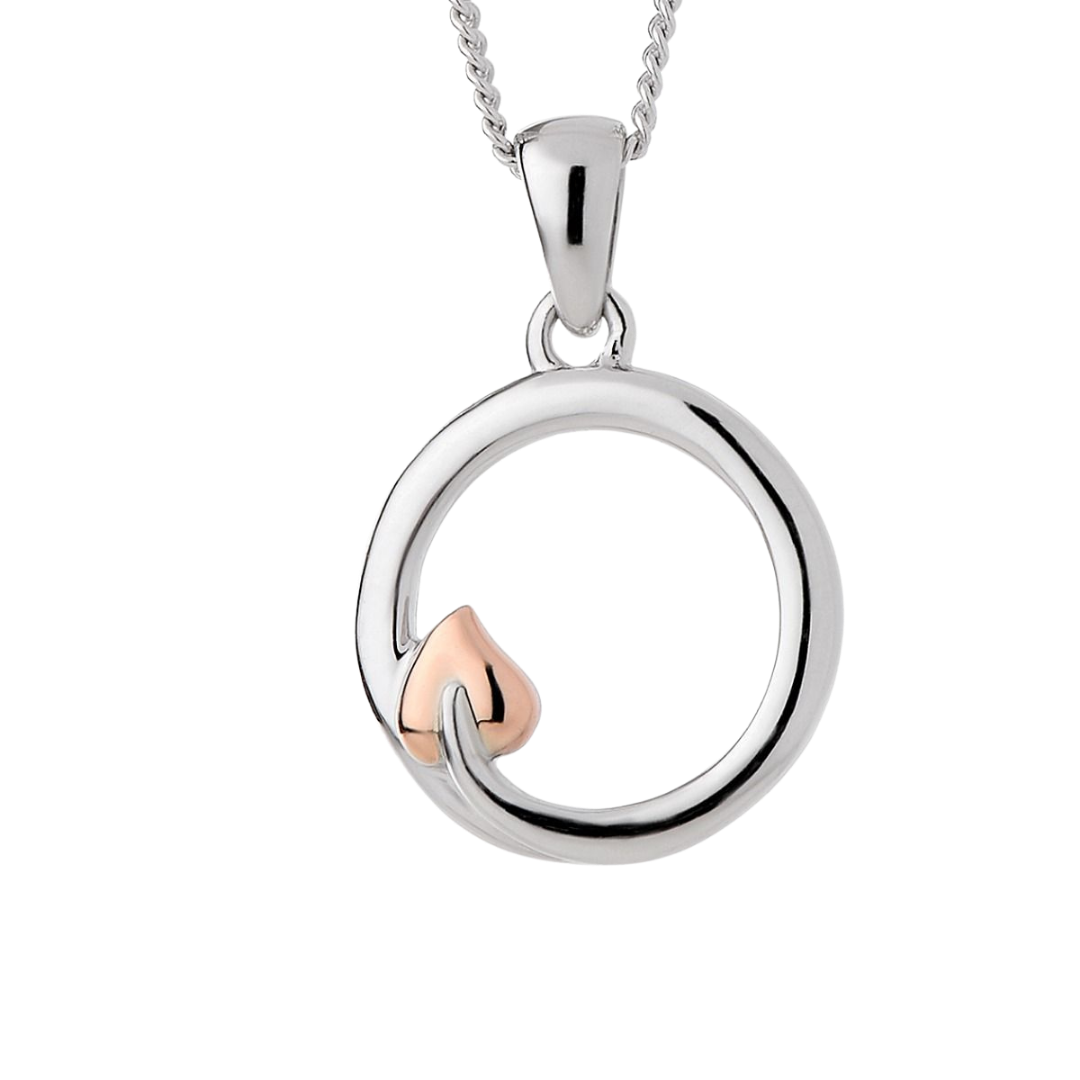 Stunning in sterling silver and rare Welsh gold. The little gold leaf represents the tree of life, connecting all life around the world. Simple, stylish and understated.
Necklaces that mean the world
There are other lovely ways to remember family members and memories with a jewellery gift. With a little compartment to hold a photo or keepsake, a locket is a lovely gift that will allow your mum to keep family memories close to her heart.
Lockets have made a come back in recent years and they don't make them much more special than this lovely Elements Gold Locket. Elegant and timeless, with a diamond leaf detail. Just add a family photo and pass it down through the generations.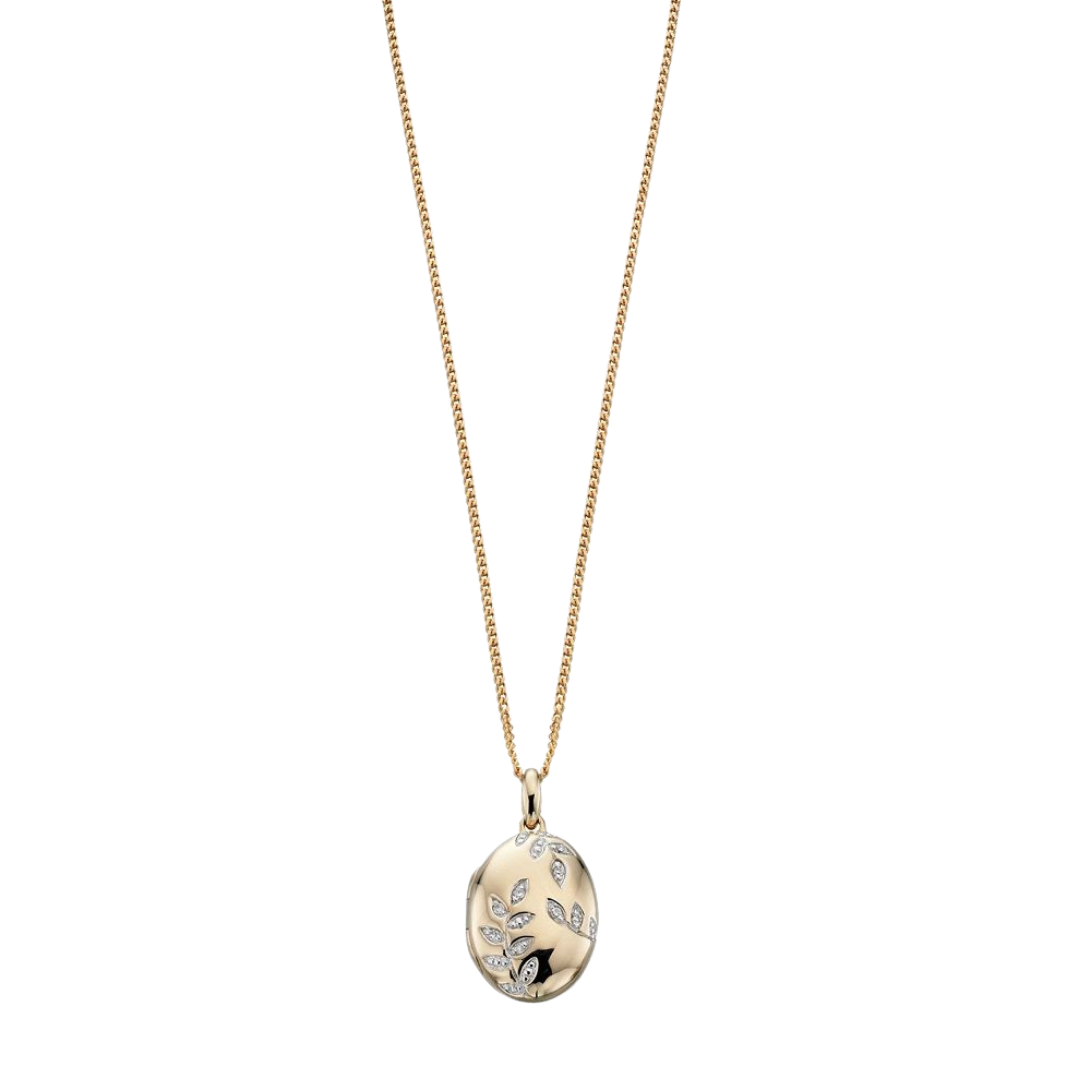 If you think your mum would prefer something more modern, this gold-plated Beautiful World gold necklace by ByBiehl is an ideal gift for families who are apart. Or, just to let your mum know that she means the world to you.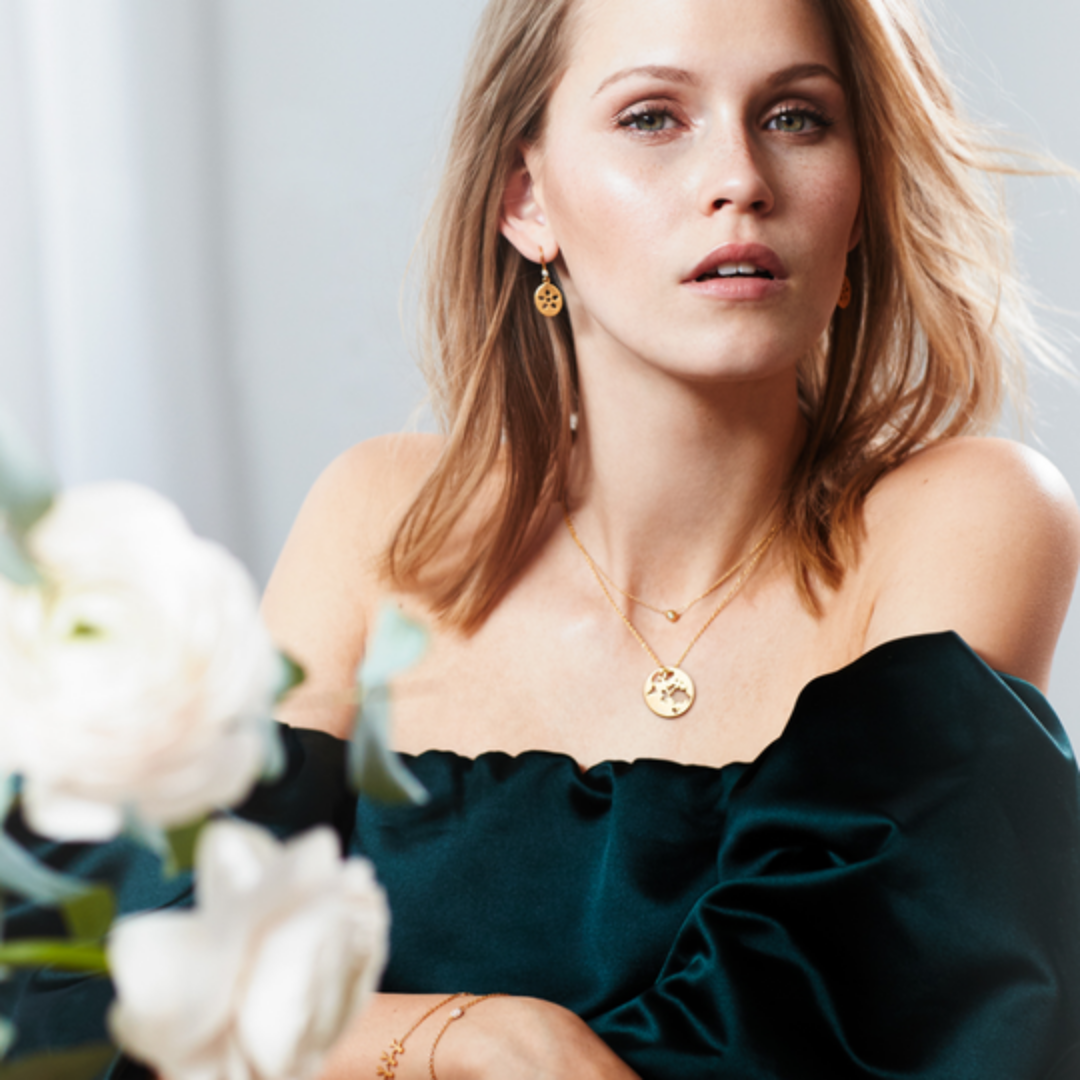 More Mother's Day Jewellery
We hope this has given you some ideas to help find the right gift for your mum.
You can browse more of our Mother's Day ideas online here and order gifts to be delivered complete with branded packaging and gift message.
Good luck with choosing your gift and Happy Mother's Day to all the hardworking mums out there.
Love,
The Niche Online Team x