We are usually updating you here on our style edit about jewellery looks, trends and tips for choosing your best 'jewellery wardrobe'.
But the sparkle in our lives can go even further than accessorising ourselves, to creating a sparkling haven in our homes. Yes, we are talking about Swarovski Crystal.
In addition to our gorgeous jewellery ranges, we stock a large range of Swarovski Crystal home decorations, figurines, collectibles and gifts to add sparkle or your home or to the home of a friend or loved one.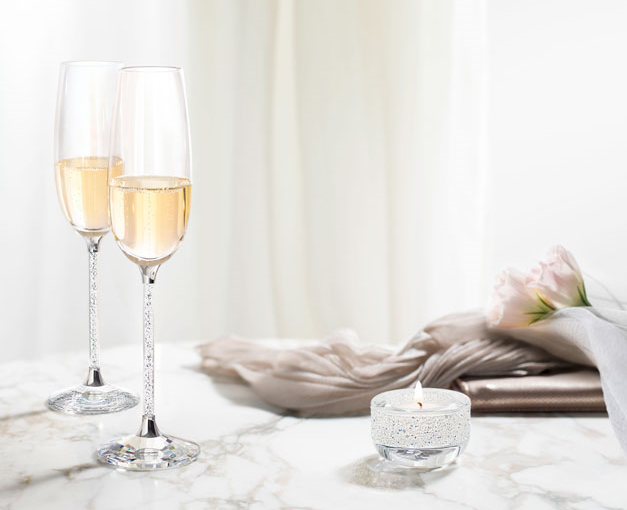 Swarovski has been manufacturing its unique crystal products since 1895. The family's enduring passion for innovation and design has made it a leading jewellery and accessory brand, a big part of which is the crystal ornament and home decoration design, and the Swarovski Crystal Society.
There really is nothing like the sparkle of Swarovski Crystal. One of the company's original visions was to create a diamond like substance that was affordable for all. Today it is used not only in jewellery but in costumes, red carpet outfits, chandeliers, and of course crystal decorations for the home.
Here's how many of our customers tell us they like to use Swarovski Crystal in their homes.
Collectible Crystal
Swarovski has a broad range of collectible ranges of Crystal, including various Disney themes, animals, and much loved characters like Hoot the Owl and the Kris Bear. The great thing about these ranges is that you can slowly add more to your collection over time, and some of these pieces are limited edition or will be retired in the future, meaning that they will no longer be made, will be difficult to get hold of and can even become more valuable over time.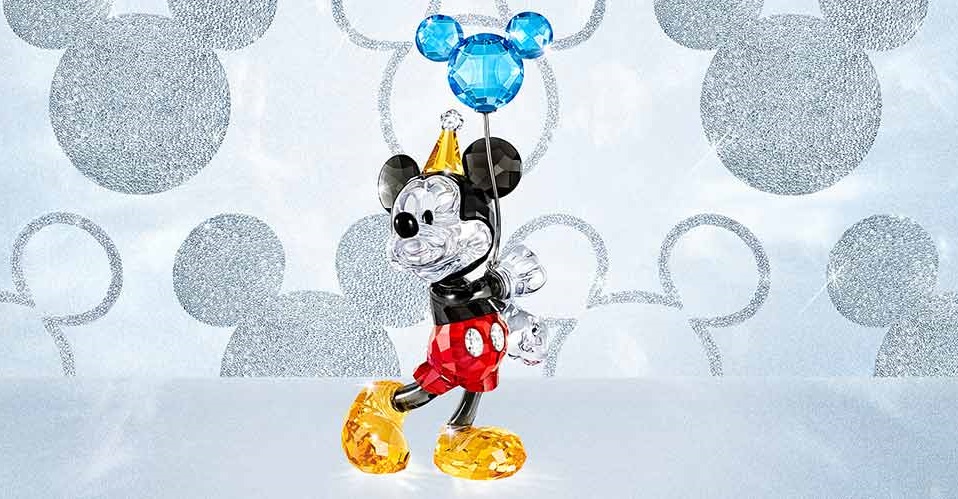 Disney themes range from much-loved characters like Mickey, Minnie, Donald and Daisy Duck, through to our favourite princesses like Snow White and  Rapunzel, as well as film characters from Star Wars, Toy Story and more. There are also themed pieces from the Frozen film, which have proven extremely popular since the first Frozen film was released.
[gallery size="medium" ids="1347,1346,1354"]
Or why not add your favourite book characters like Winnie the Pooh to your crystal collection! This cute and loveable character is from the famous AA Milne books published back in 1926 and 1928, the much loved character of Winnie the Pooh is a known as good-natured, yellow-furred, honey-loving bear who lives in the Forest surrounding the Hundred Acre Wood, which happens to be based on Ashdown Forest in the UK.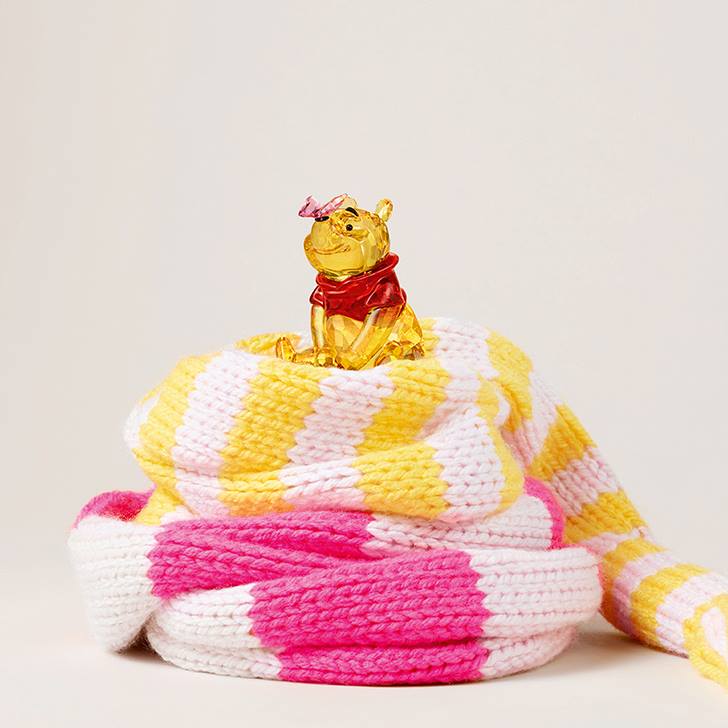 Crystal Gifts
There are so many beautiful themed pieces in the Swarovski Crystal range. If you think of something a friend or loved one likes, there is very likely to be a crystal piece to suit the occasion. Whether it's a birthday, graduation, Christmas or 'just because', find one of the best selections of crystal gifts UK at Niche Jewellery.
What better gift for a ballet lover than one of these stunning crystal figurines? Bring sparkle and shine to your friend or loved one's home with a crystal gift that is based on a hobby or activity they love.

Or one of Swarovski's cute and expressive crystal Kris Bears (short for the German word for Crystal), which have been adored by collectors for more than 25 years.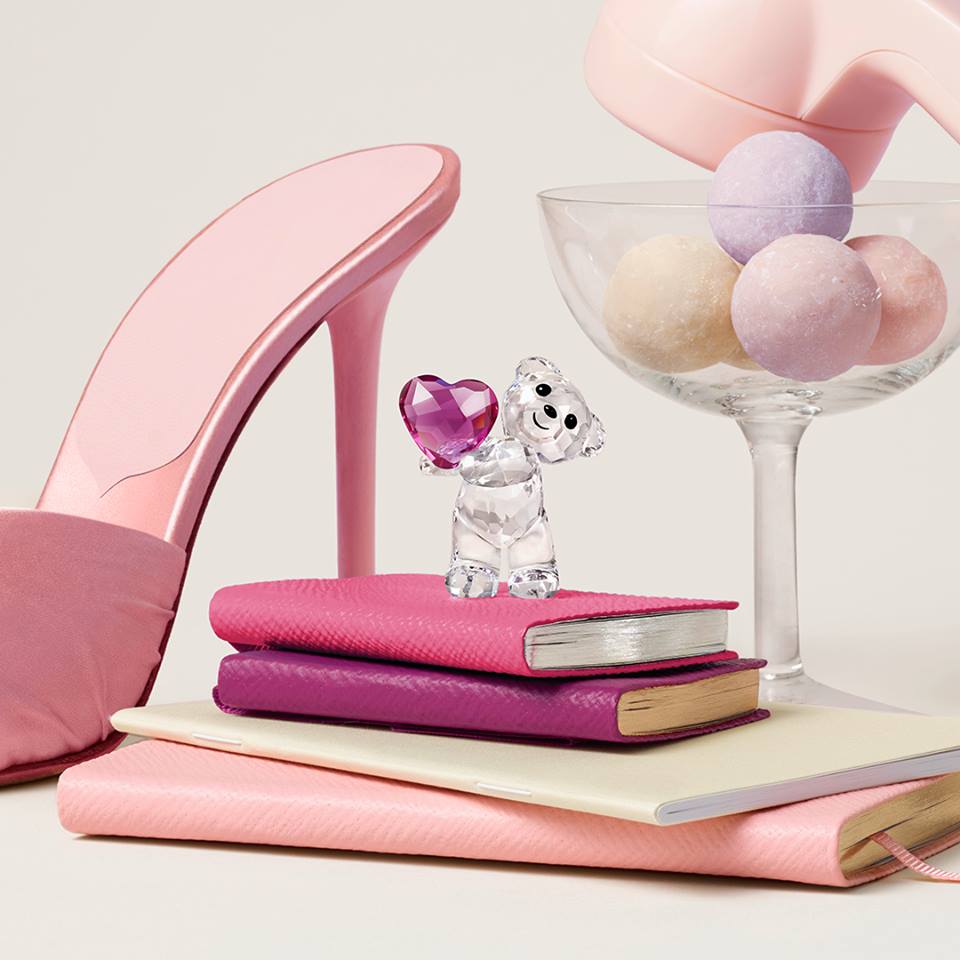 The Kris Bear range includes each of the star signs, which are perfect as birthday gifts, as well as delightful personalities that commemorate special life events.
There are Swarovski Crystal ornaments and decorations for many different hobbies and interests, and it's little wonder they have become highly collectible. When you gift someone a piece of sparkling Swarovski crystal, it's hard for them to resist adding another piece, and another, until they have a collection.
One of our personal favourites from the Swarovski crystal range is this pair of sparkling tumbler glasses, which are both beautiful and practical.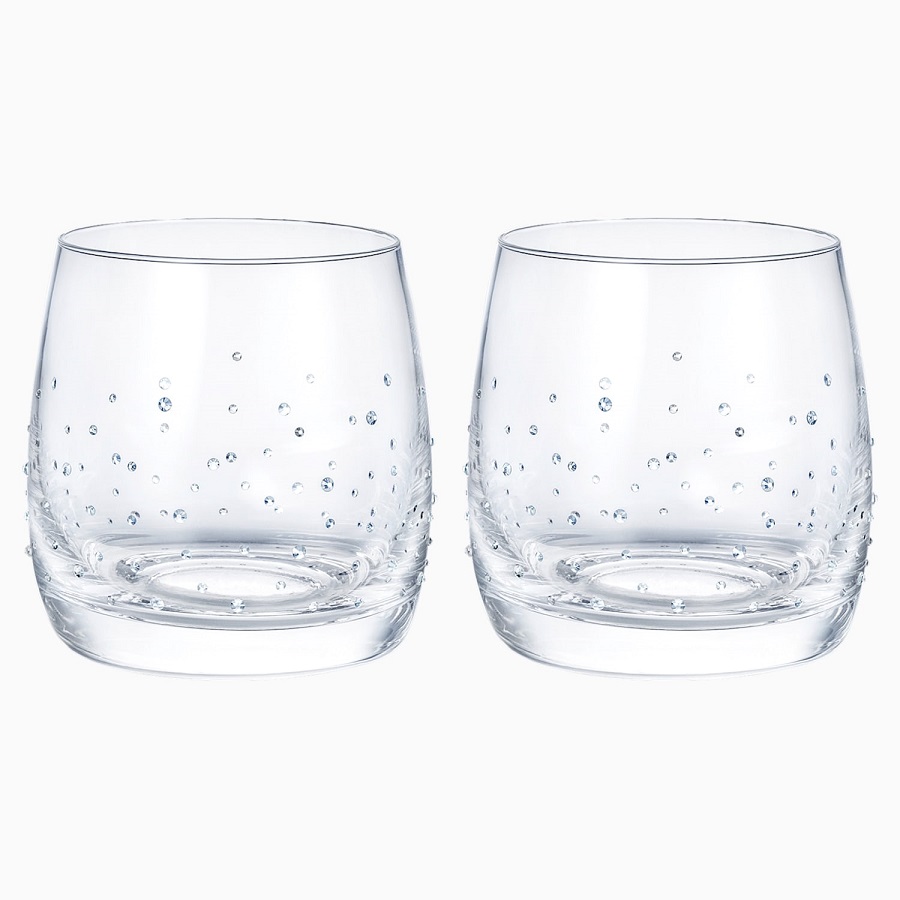 Whether their passion is animals, nature, or Disney, there are so many sparkling pieces to choose from, each a stunning gift in its own right. And if you thought Swarovski crystal was only for women and girls, think again!
Swarovski has in recent years released collections like the Batman figure and Batmobile, and Star Wars crystal collection. But if you're not convinced on a crystal decoration for him, you can shop for more gifts in our men's jewellery and watches collection.
Christmas crystal
Swarovski introduced their line of annual Christmas ornaments way back in 1991. These are available in limited production numbers, making them popular and desirable collector's items, as well as fabulous gifts. Imagine collecting an annual Swarovski Christmas Annual decoration each year - how much would your Christmas tree sparkle?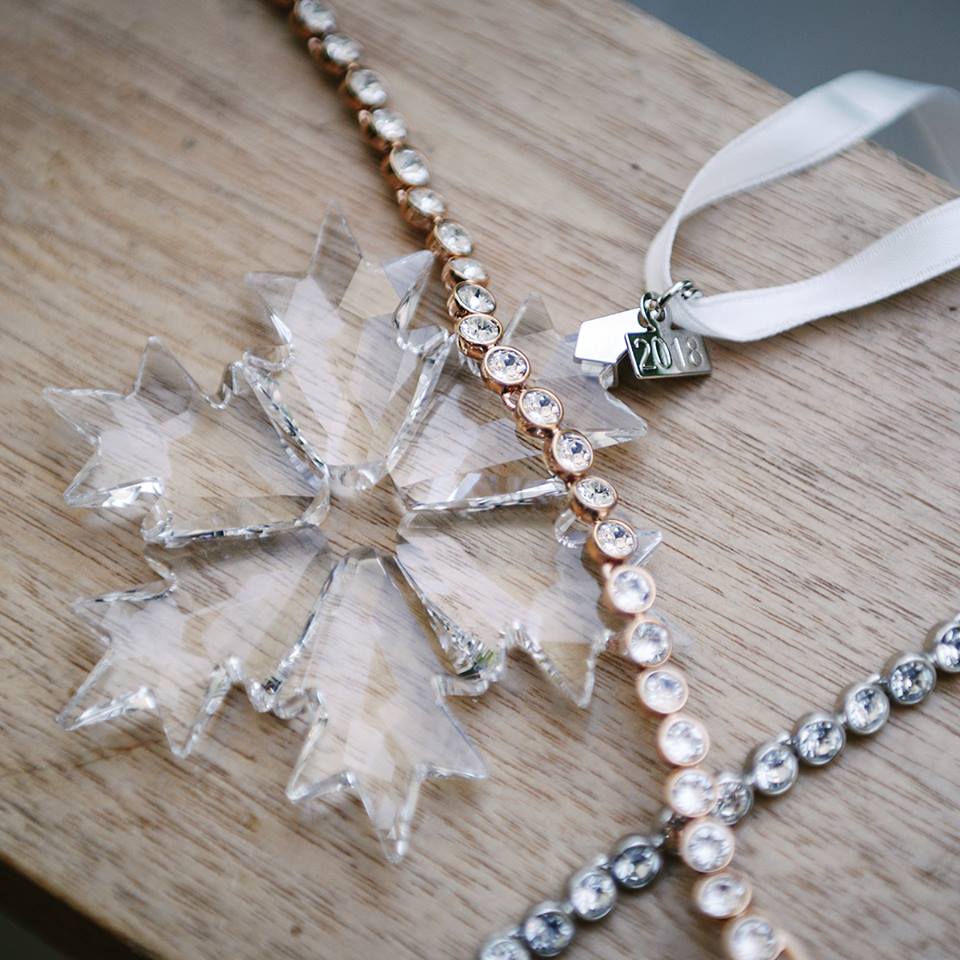 Once we get closer to Christmas, we'll be introducing even more new pieces to our Swarovski Crystal Christmas range, which comes in a wide range of themed designs including trees, stars, stockings, and Father Christmas hats, as well as more elaborate Christmas scenes and nativity characters and animals.
Limited edition Swarovski Crystal
Swarovski also offers annual ornaments that are only available to members of the Swarovski Crystal Society (SCS).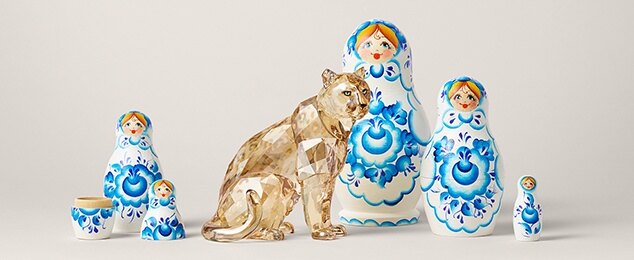 However, the SCS ornament from the previous year is made available to the general public in limited quantities the following year, also allowing non-members the chance to buy these collector's pieces if they haven't already sold out!
Swarovski Crystal Society
If you would like to have the opportunity to purchase limited release Swarovski Crystal, as well as a host of other benefits, why not consider joining the Swarovski Crystal Society? Other benefits include invitations to special events, exclusive gifts and a bi-annual Crystal Lifestyle magazine to keep you up to date on all things crystal.
From time to time we run special Swarovski Crystal Society events in our Swarovski boutique store in Ipswich, Suffolk. Contact us at Niche Jewellery for more information about upcoming events.

And with new pieces being released all the time, what better time to start or expand your Swarovski Crystal collection or give the gift of sparkle for a friend or loved one's home?
Shop Swarovski Jewellery Collection Online.
Let your home sparkle!