Need a last minute Christmas gift? No problem, we've got plenty of fab ideas for Christmas jewellery gifts that everyone will love. After all, just because it's last minute doesn't mean it can't be special. Bring smiles to the faces of all your favourite people by making your last-minute Christmas gifts the best ones under the tree. 
Christmas is a seriously busy time. We've all been there. You've ordered the turkey, watched the school nativity, made the cake and decorated the tree. You managed to put the decorations up, buy most of your gifts and made the mince pies and you're feeling pretty organised. Then suddenly it's mid-December and you still have some gifts to buy. 
Don't worry. Whether you need the perfect stocking filler or something really special, we've got last minute gifts for everyone. With next day delivery until 23rd December 2021.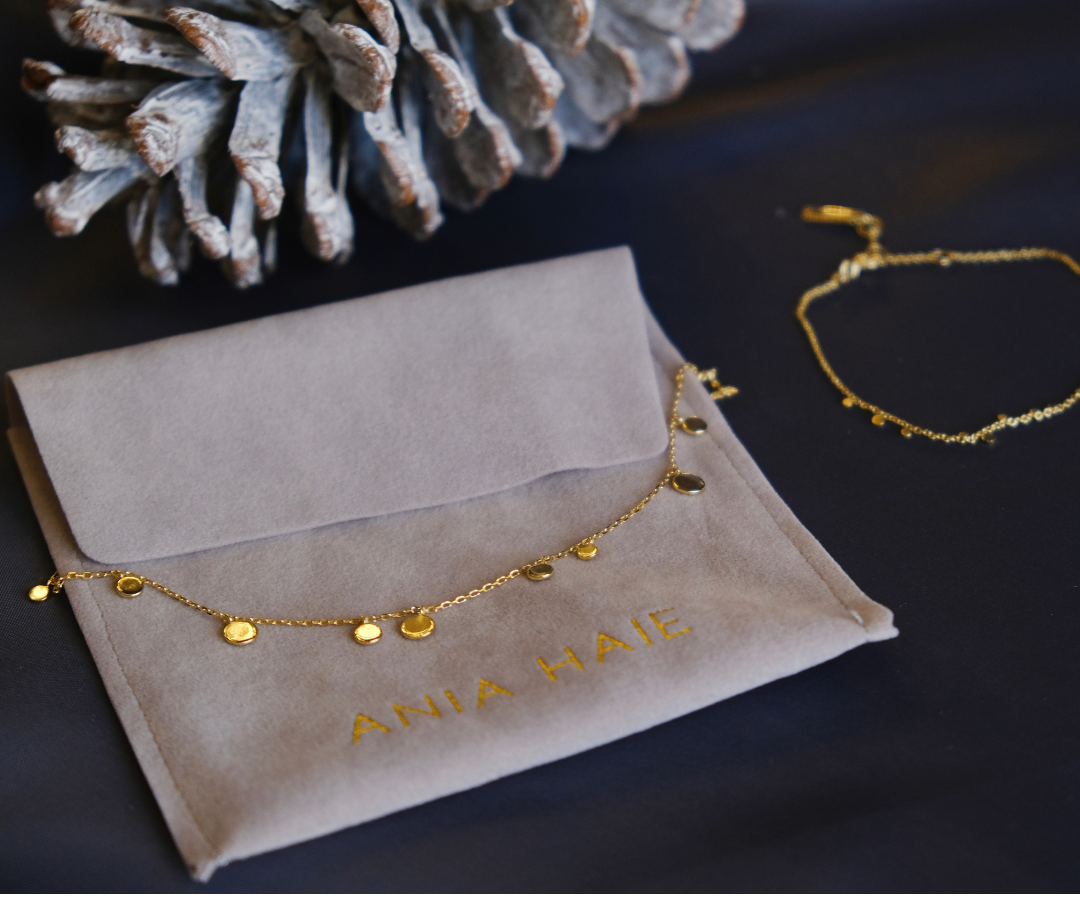 Stocking fillers
Need a few more little gems to top-up someone's stocking? 
Opening something sparkly on Christmas morning is always a wonderful way to start the day. Make it festive by choosing a piece with a seasonal motif or plenty of glitter. We have jewellery, decorations and even sparkling accessories to choose from.
Who wouldn't want to find this Swarovski crystal star in their stocking, for instance? There are several designs to choose from and a new one released each year. Create a new family Christmas tradition by starting your family collection and then add to it every year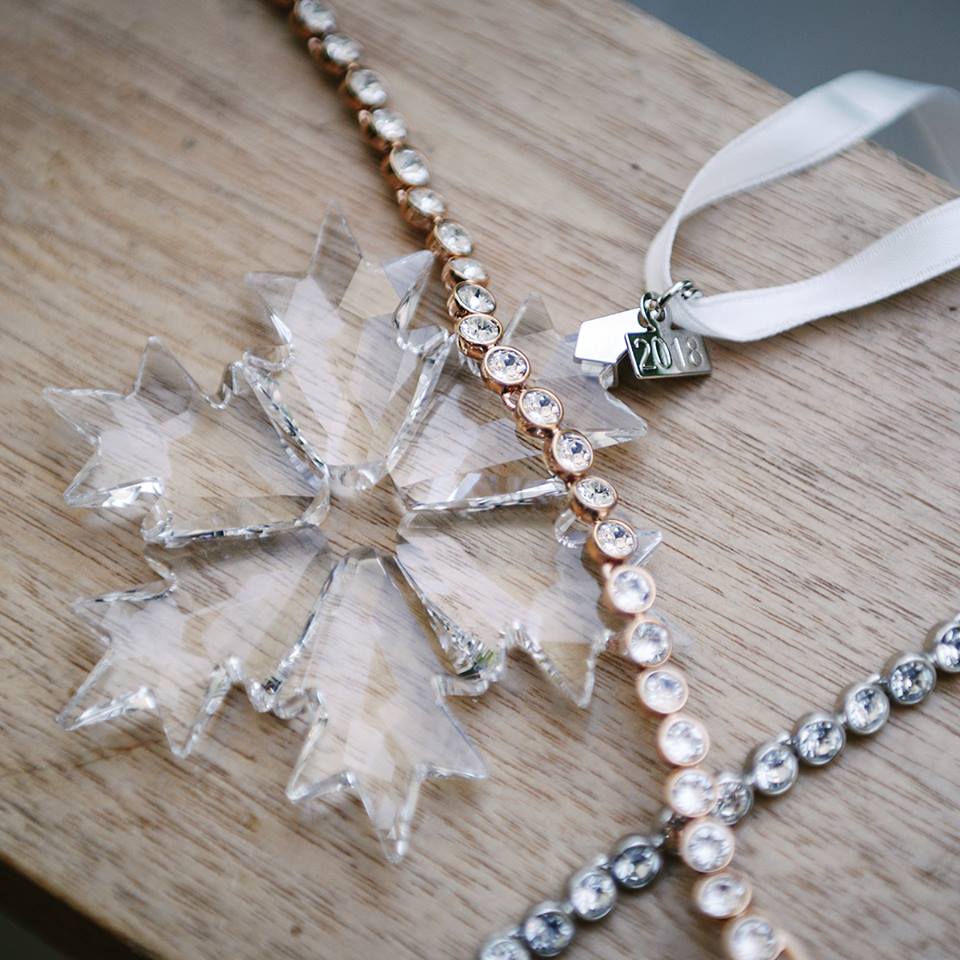 For jewellery lovers, there are plenty of stocking-sized treats too. Like the stackable range of rings from Annie Haak, including this Annie Haak Mini Gold Charm ring. An ideal stocking filler, there are lots of designs to choose from, but we particularly like the festive feel of this star charm.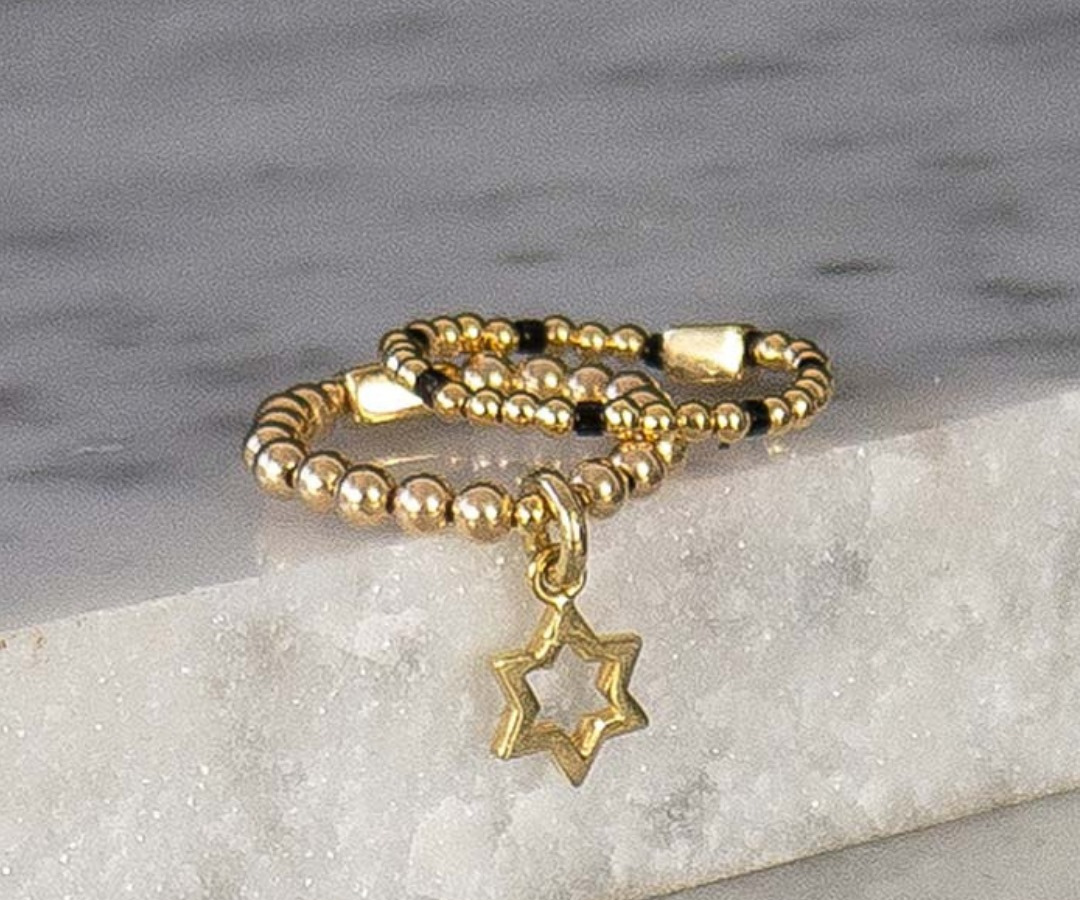 We also have a wide range of other jewellery to choose from. Check out our Stocking Filler Gift Guide for more inspiration.
Last minute festive earrings
Everyone loves a festive pair of earrings. They are the ideal accessory for Christmas Day, but they don't have to be tacky and tasteless. Here's our pick of some gorgeous earrings that deliver on Christmas spirit, without compromising on style.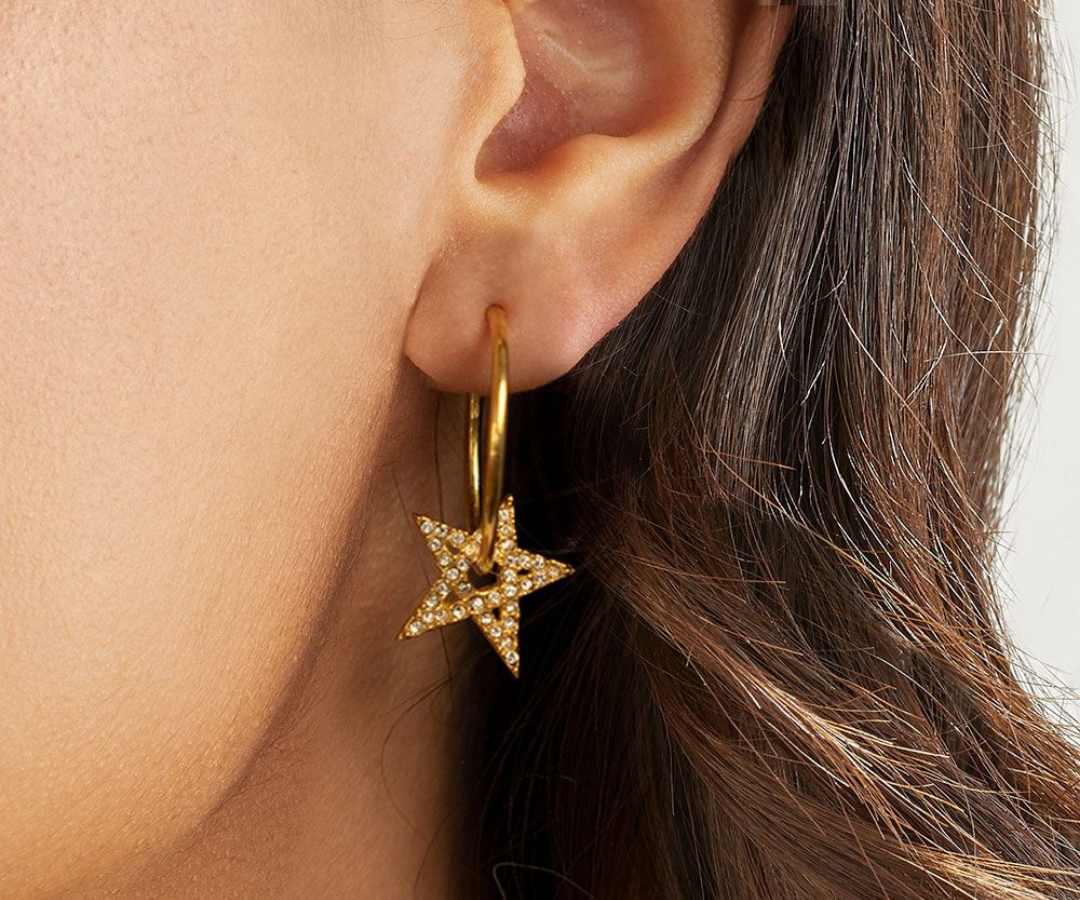 Like these Annie Haak Crystal Star Hoop earrings. The star motif fits perfectly with the Christmas theme, but they'll look stunning with any evening outfit and are perfect for adding a hint of sparkle to any occasion.
For similar reasons, we also love Olivia Burton's North Star Black and Rose Huggie earrings, but any star-shaped design will bring the Christmas spirit to life and look gorgeous in all seasons.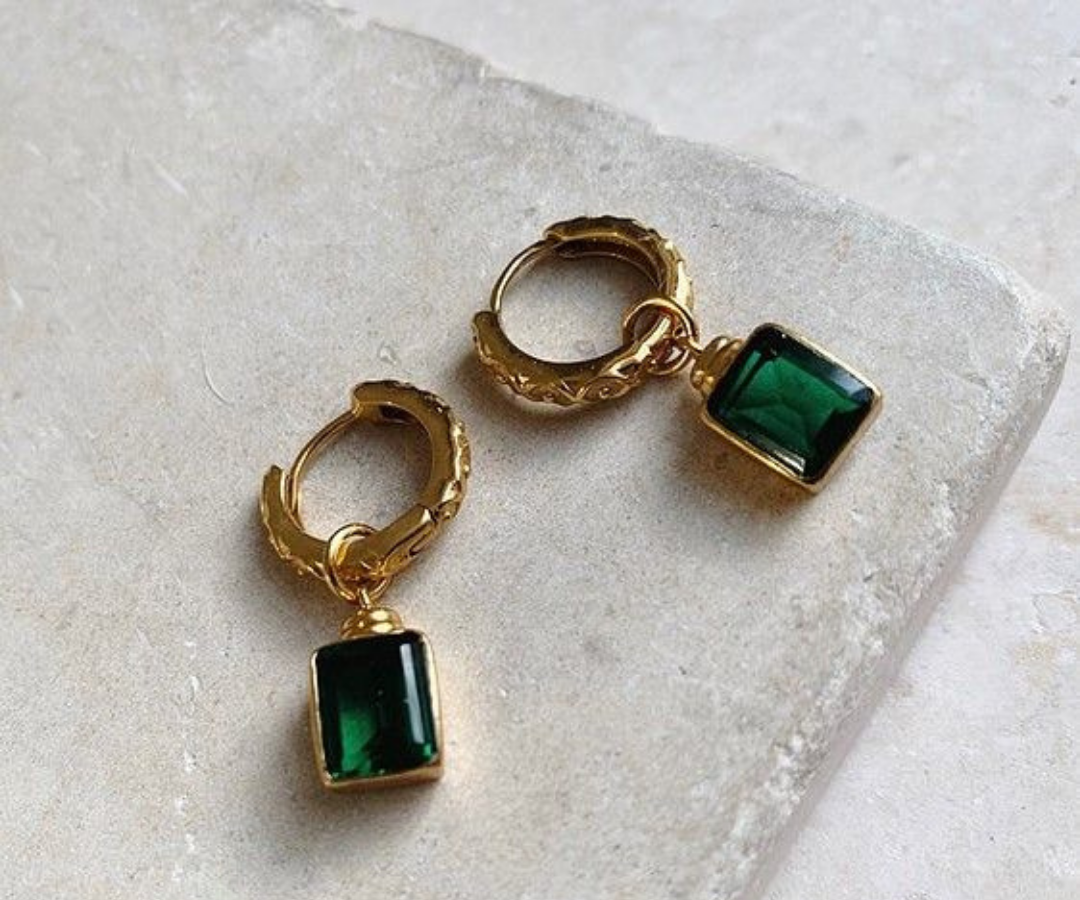 If you like a little more colour in your jewellery, choose crystals and gemstones in Christmas shades. Like these gorgeously green and glamorous Margot earrings by Shyla London. The fir tree green is joyously festive, but will work just as well in the months to come as an accessory to evening wear and special days out.
Beautiful bracelets, necklaces and rings
Festive earrings are great, but if the person you're buying for doesn't wear earrings that's also not a problem. We've got bundles of beautiful bracelets, necklaces and rings to choose from, plus other glittering accessories that bring all the festive feels.
But jewellery is for life, not just for Christmas, so we've chosen some favourites that will live on in the jewellery box way beyond the festive period.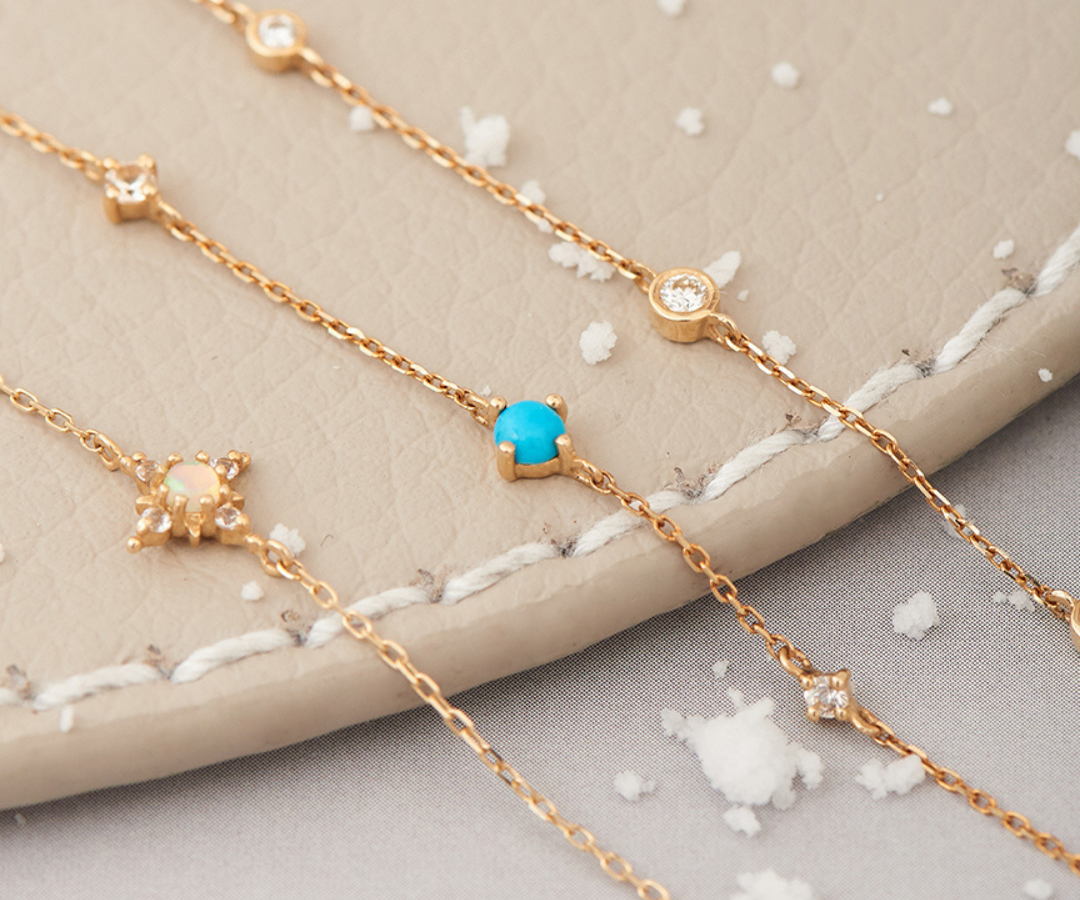 Designer Ania Haie, for example, makes a range of detailed and delicate bracelets that can be worn in singles or stacked. Each one has its own unique decorations, from pearls to gemstones and even enamel - including stars and glittering stones. Choose one (or two, or three)  to make someone's day.
We also love Sarah Alexander's gorgeous gemstone bracelets. Like this Babylon bracelet made with labradorite. A gem that contains so many gorgeous colours the Inuits used to think the Northern Lights were trapped in the stones.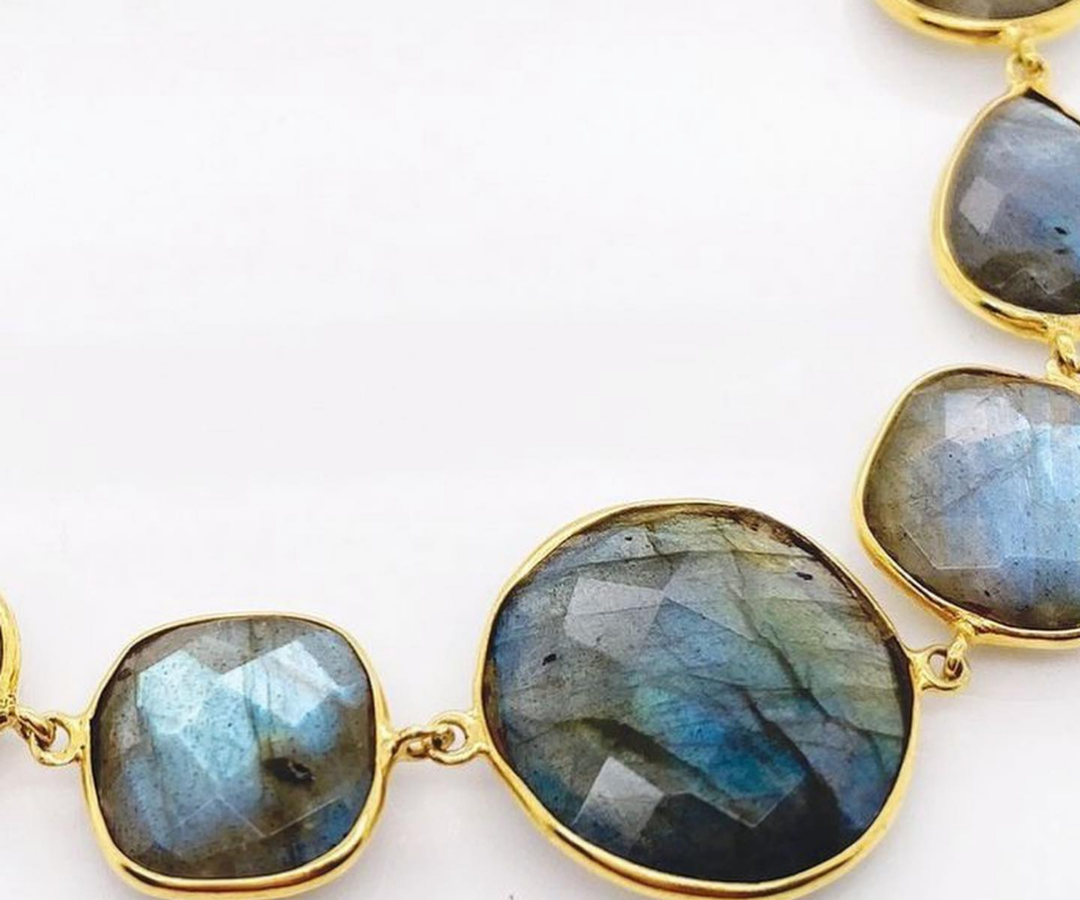 And for those who love pearls, check out all Jersey Pearl has to offer. Our favourites include the Sky bracelet collection. Available in various pretty colour and gemstone combinations. 
They also do a selection of lovely, modern pearl rings, like the Viva ring. And a range of gorgeous necklaces in both modern and traditional styles.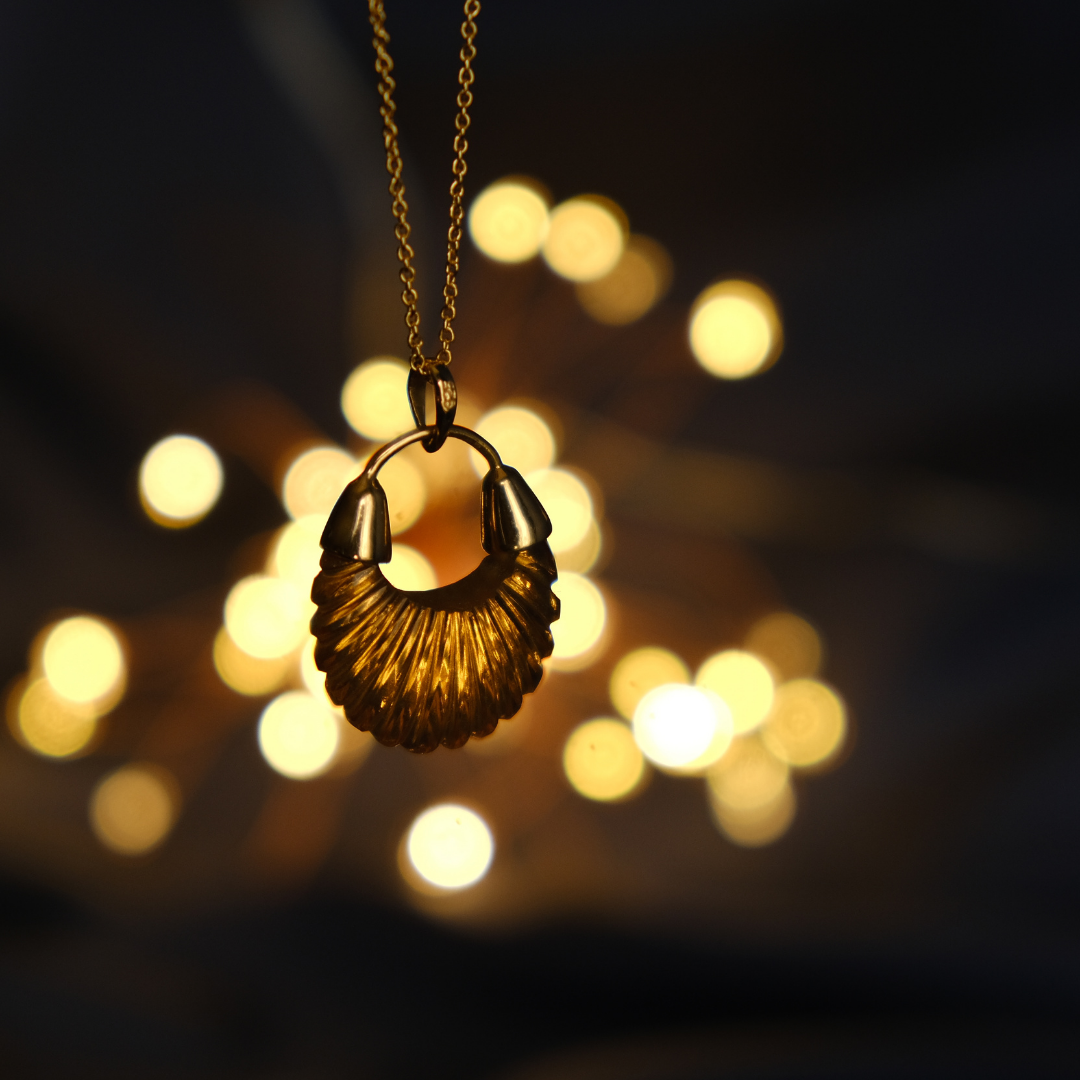 For vintage-inspired festive glamour, explore London brand Shyla. Reminiscent of cut glass and chandeliers, Shyla's necklaces, earrings and rings make a fabulous last minute Christmas gift for any loved one. Combining on-trend oversized stones and coloured glass in a glorious spectrum of colours. They're the perfect addition to a Christmas outfit and stylish enough to be worn at any evening event.
Last minute "I love you" gifts
If you've been procrastinating over what to buy that special someone, we've got some absolute beauties to share with you. Knock their Christmas socks off on Christmas Day with one of these gift ideas.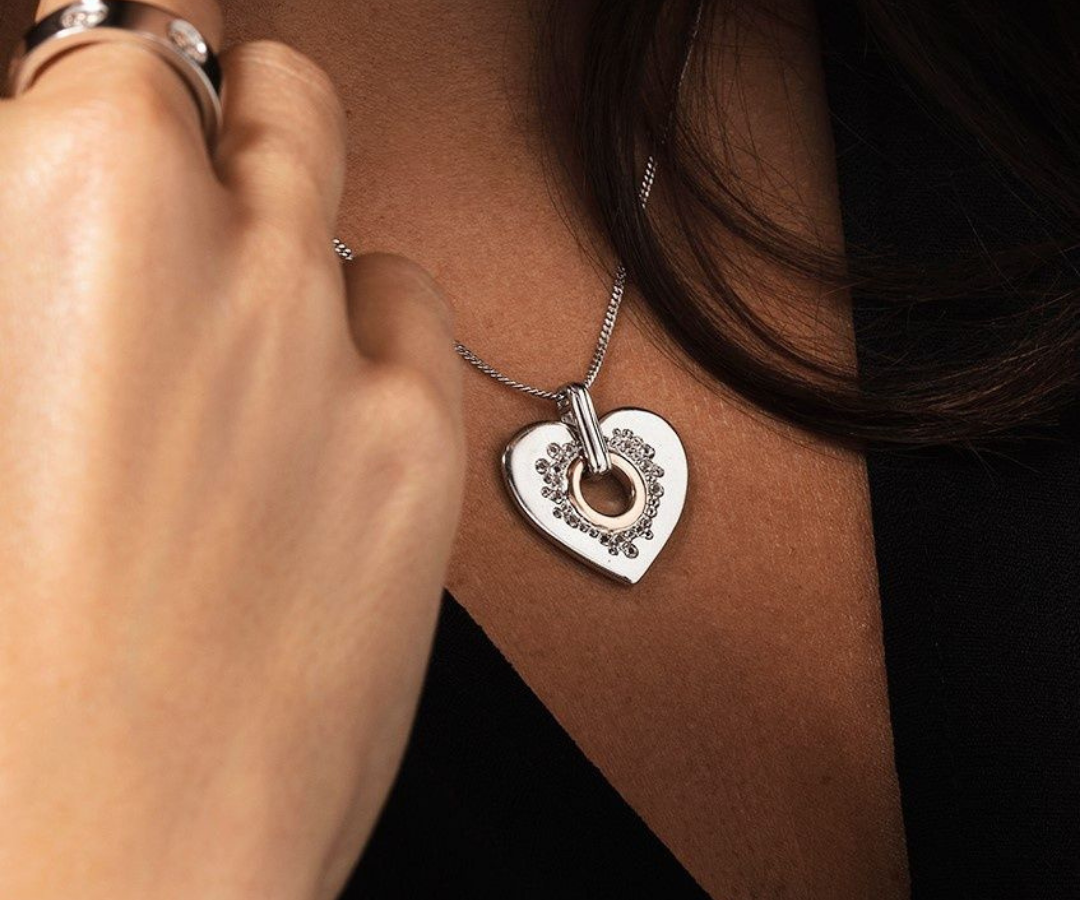 Nothing says "I love you" like heart-shaped jewellery - and the Cariad Sparkle Heart Pendant is as romantic as they come. 
Sterling silver, rare rose gold and white topaz combine to create a timeless piece of jewellery. The lucky person who finds this under the tree will be able to wear it for many Christmasses to come.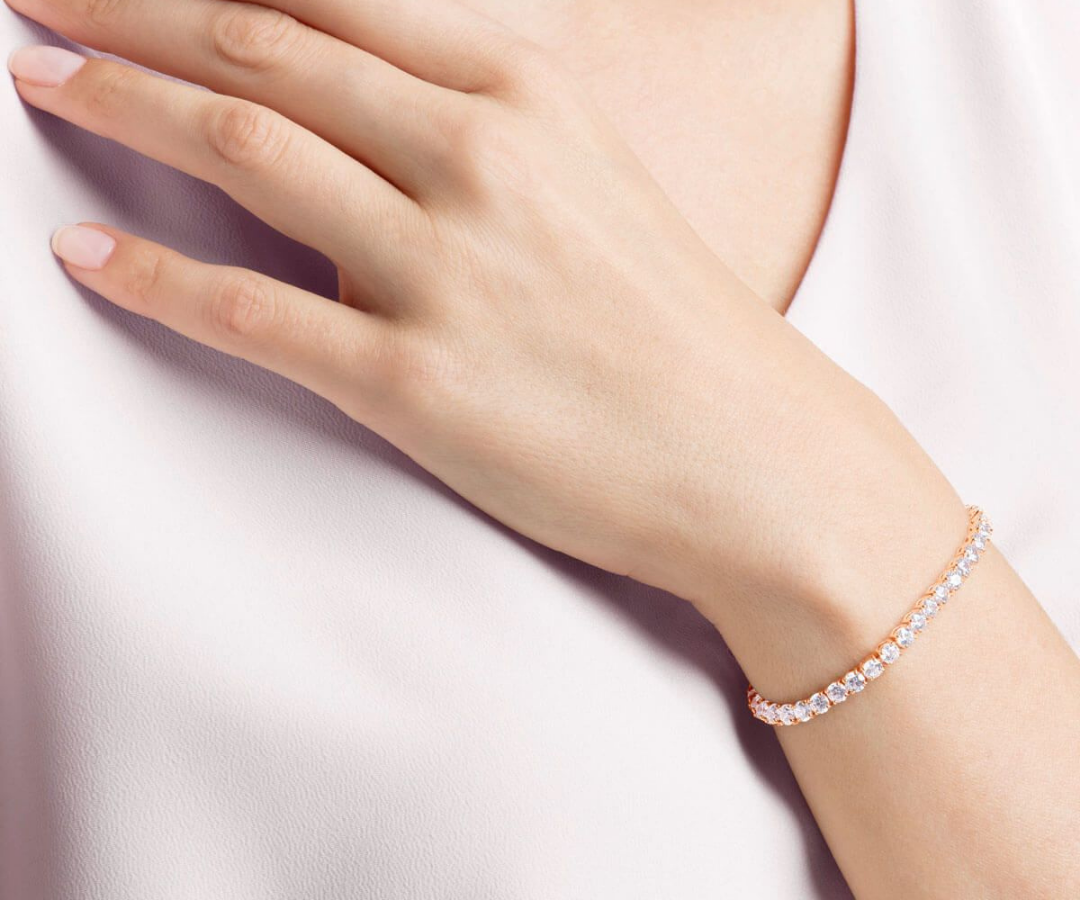 Another jewellery classic that makes a big impression, is a crystal studded tennis bracelet.  There's nothing 'last minute gift' about Swarovski's Deluxe Tennis Bracelet. With rose gold plating and a stunning full circle of Swarovski crystals, it's a gorgeous piece that will decorate many Christmases to come. 
Finally, for something really special, consider a watch. We love Swarovski's Chrystalline Aura watch in champagne and gold. Over 1000 crystals captured within the Champagne Gold PVD case create a brilliant sparkling effect. This is an elegant and glamorous accessory that will look stunning on any wrist.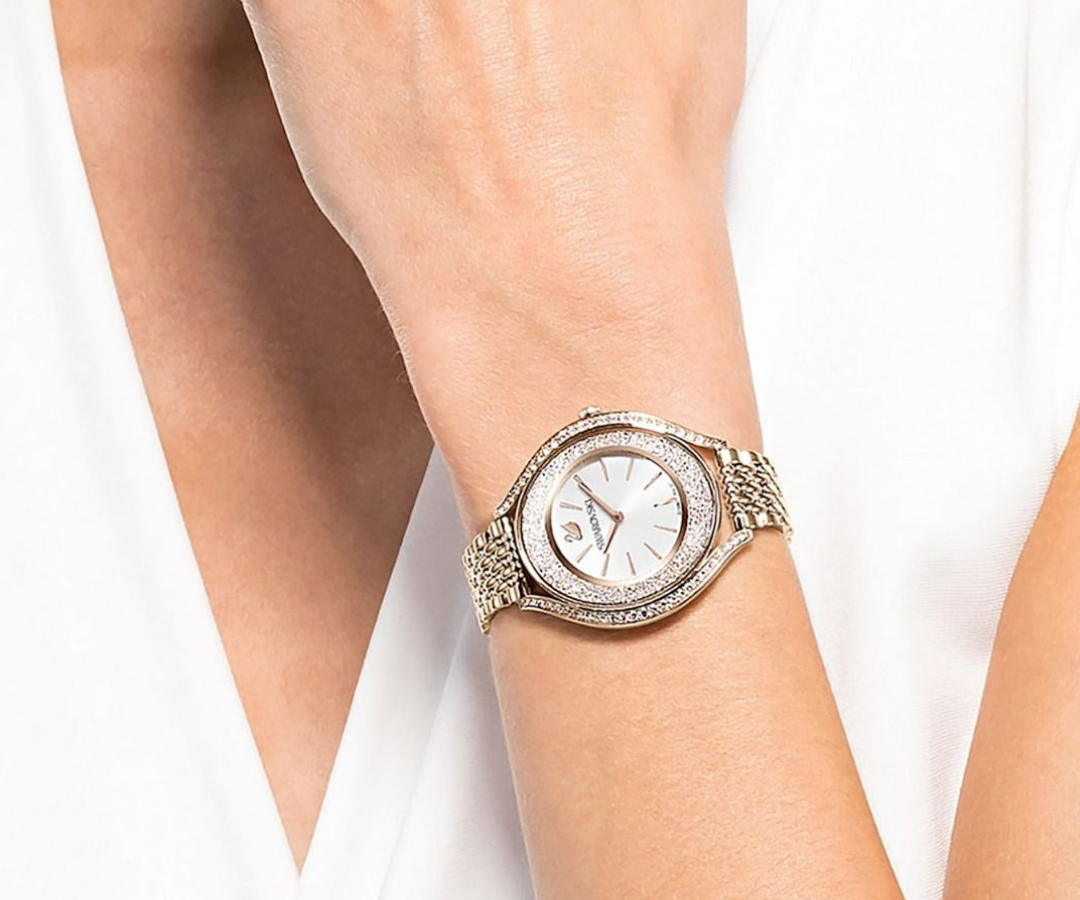 More last-minute gifts inspiration
Not found your perfect gift yet? Check out our Gift Guides for more inspiration. Place your order with next-day delivery by 23rd December to avoid disappointment. 
Still having trouble deciding? Why not buy a gift voucher and let them choose. 
Happy shopping 
The Niche Online Team