As the fashion world gathers around the catwalks in London and Paris, we take a look at the best, worst and weirdest jewellery on show. What was so good it deserved an award? What might you want to invest in for your future wardrobe? And what are we steering well clear of? What are the colours for AW 2022 and how do we get those catwalk looks? Well, let's find out.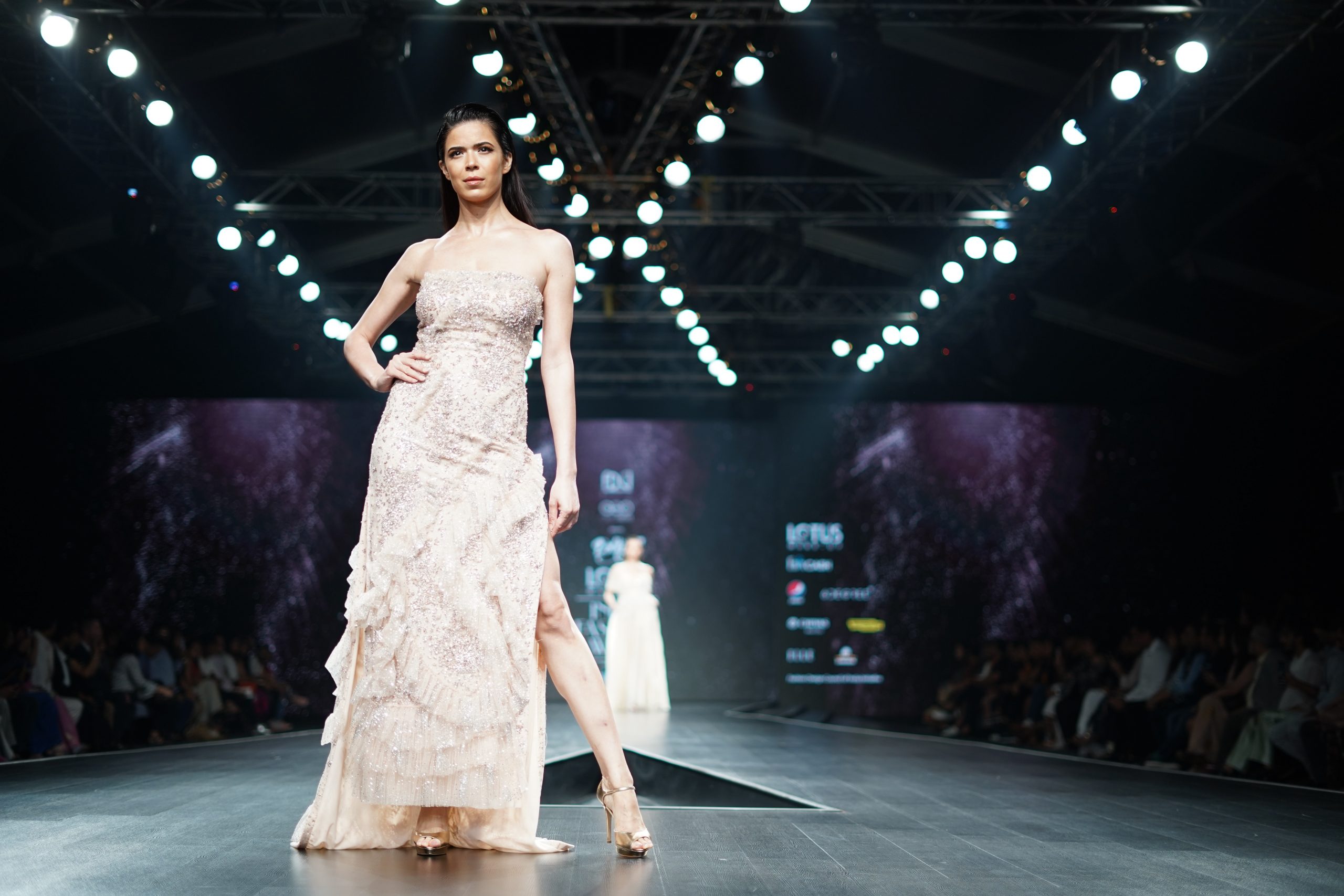 Jewellery awards - the best of the catwalks
There's always plenty to see at London and Paris Fashion weeks. With a taste of what's to come in fashion terms for the year ahead. We've already covered Spring 22 trends, but here is our pick of the standout themes and styles from the fall 22 catwalks.
Flower power
Florals were everywhere on the catwalks. Large pieces of floral art on Women's Necklace, earrings for women, Rings for Women and women's bracelets. We particularly loved the flower pieces in Jil Sander's show. Beautiful drooping flowers made from metal, ranging from earrings and long chains. Ulla Johnson also chose flowers. As well as large gemstone pieces in necklaces and mismatched earrings.
Bangles are back
Bangles were big on the Saint Laurent catwalk. Large metal cuffs and bangles, stacked for extra umph. We loved the bold style and statement of multiple bracelets. Teamed with simple metal shapes on necklaces and earrings.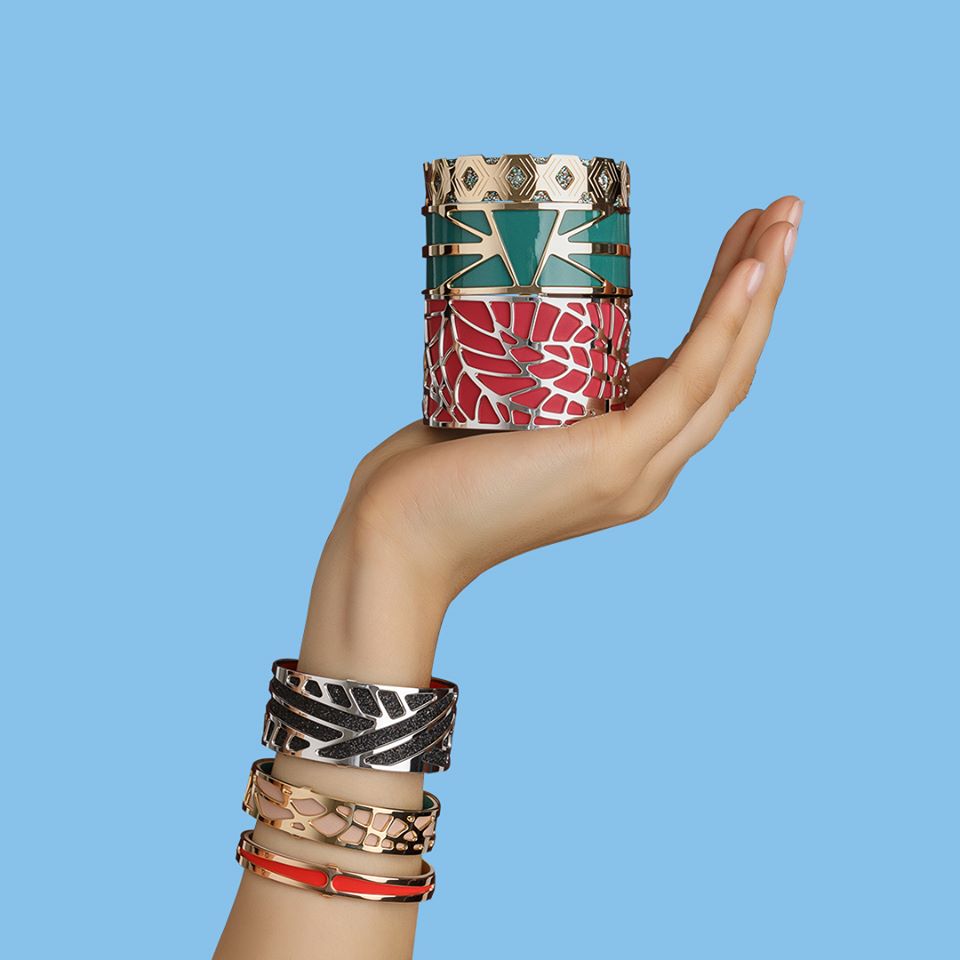 Shape up
Shapes appeared in Jil Sander's show too. And there was definitely a circular or sphere theme going on across several catwalks. Jil Sander's show was accessorised with large circular and oval earrings and pendants. As well as oversized hoops, or mismatching simple earrings in circles and squares or twisted metal.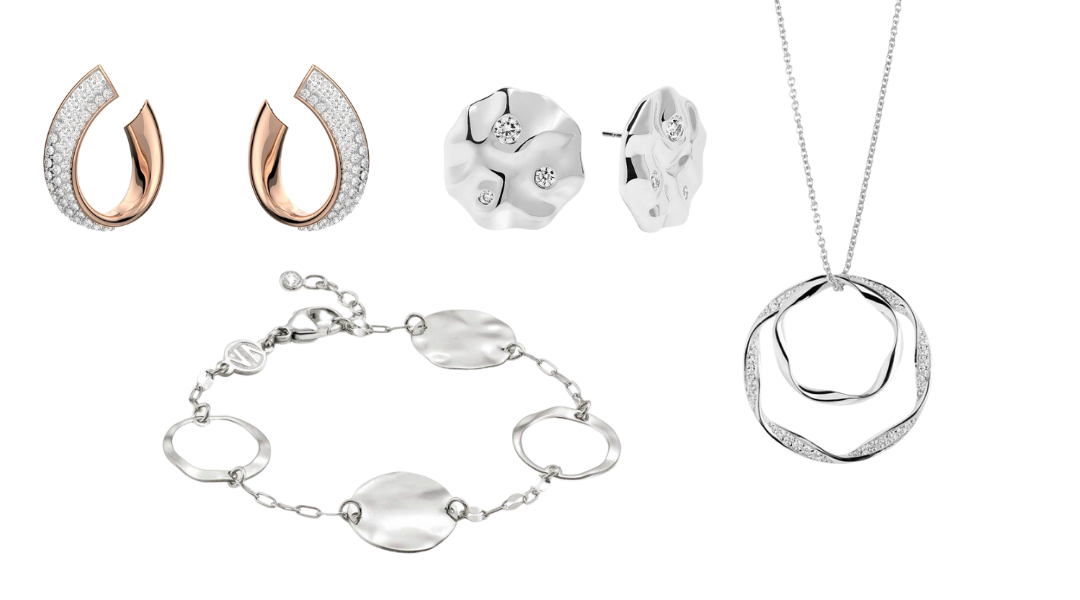 Get personal with your jewellery
Continuing the Spring trend towards personalised pieces, we loved the personalised jewellery worn by Fendi's models. Models wore the initial 'F' on chains and beaded chokers. Initials and other personalised pieces are tipped to be big this year, so get yours fast, like these gorgeous examples by Thomas Sabo.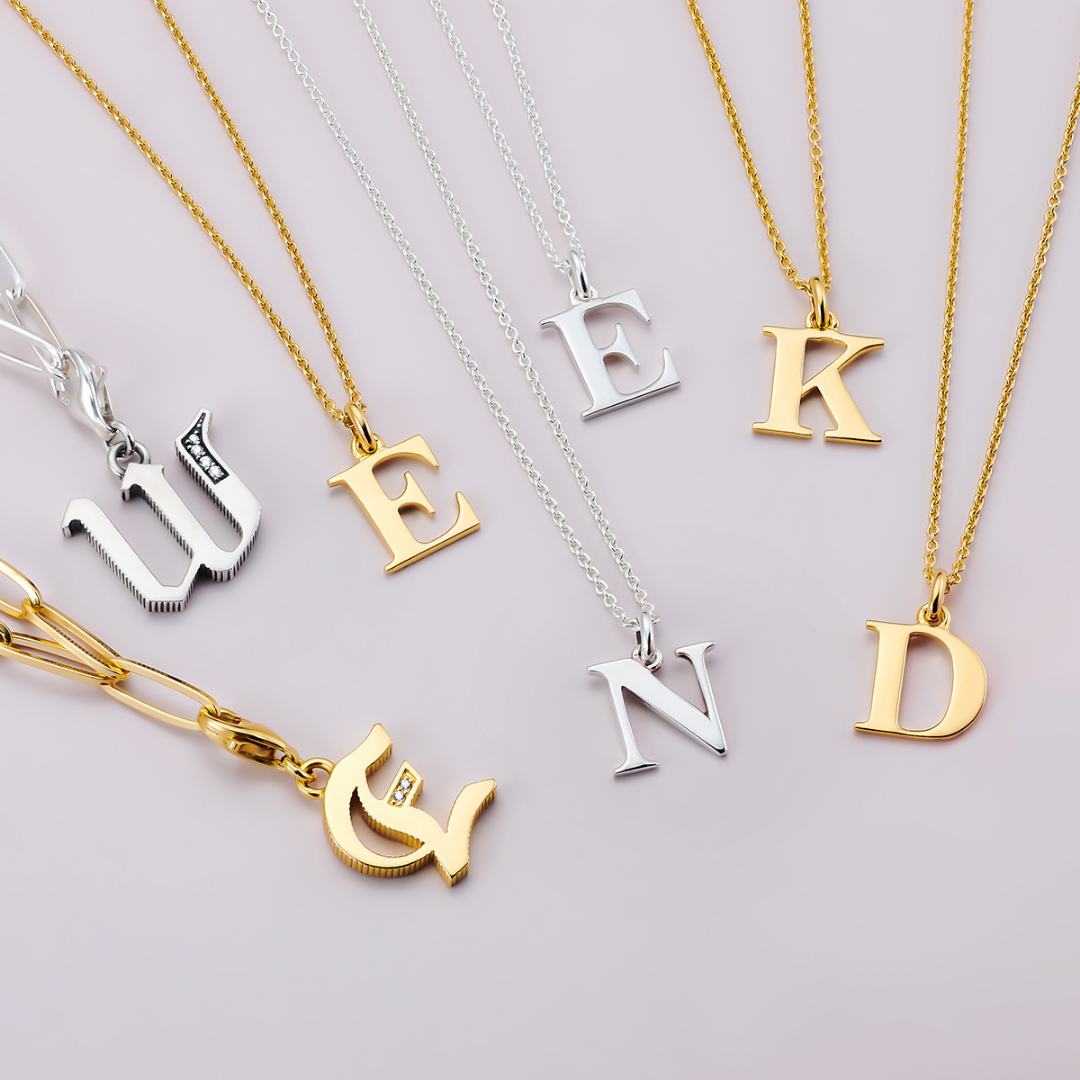 Pearly queens
We were delighted to see that the renaissance surrounding pearls continues to grow. Versace's models sported giant single pearls on ears, necks and fingers. We also saw pearls feature heavily at Simone Rocha, in the form of vintage-inspired dangling earrings, with a regal air.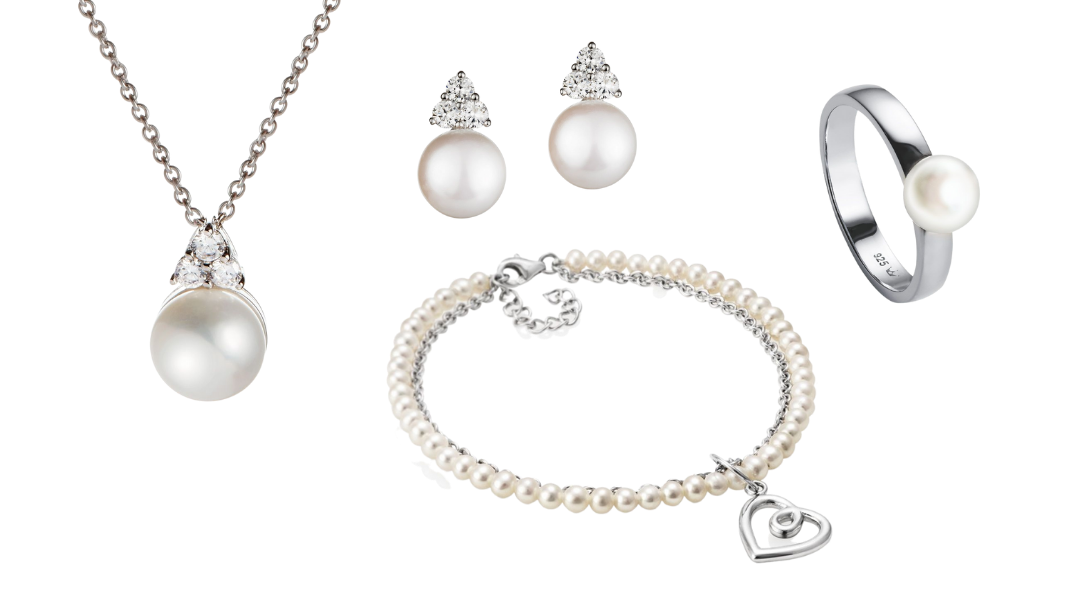 Chain mate
Chains and chunky chains continue to be on-trend. On the Autumn catwalks, they appeared in the form of large chain chokers, for Nensi Dojaka. While Versace's models were draped in chunky chain bracelets, belts and necklaces. Made even more dramatic with added gemstones and other charms.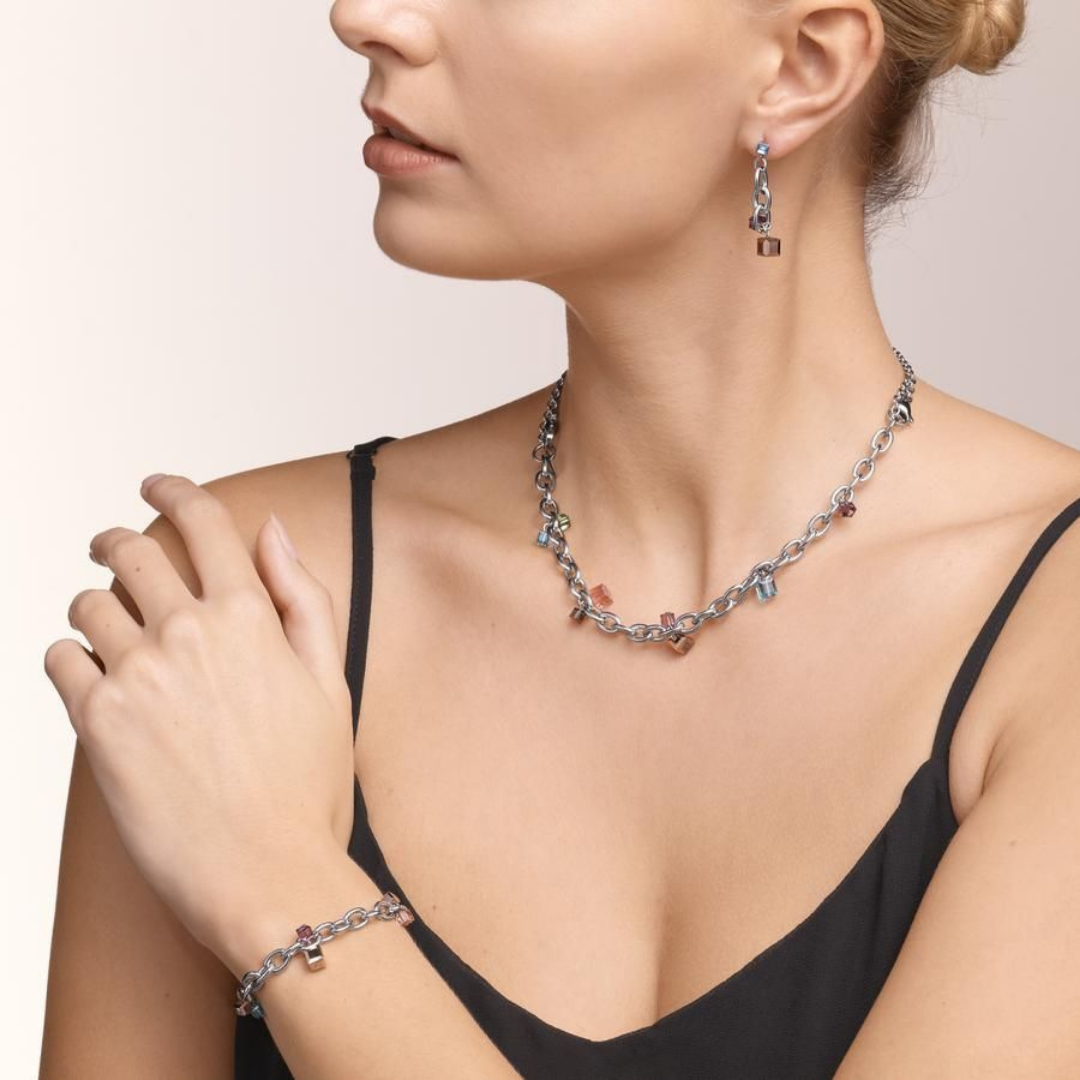 Loco for chokers
Chokers are obviously also going to continue to be popular, appearing on the catwalks of Versace, Fendi and Nensi Dojaka. While Versace's and Nensi Dojaka were solid metal or large chain pieces, Fendi's were beaded and made from metal or gems.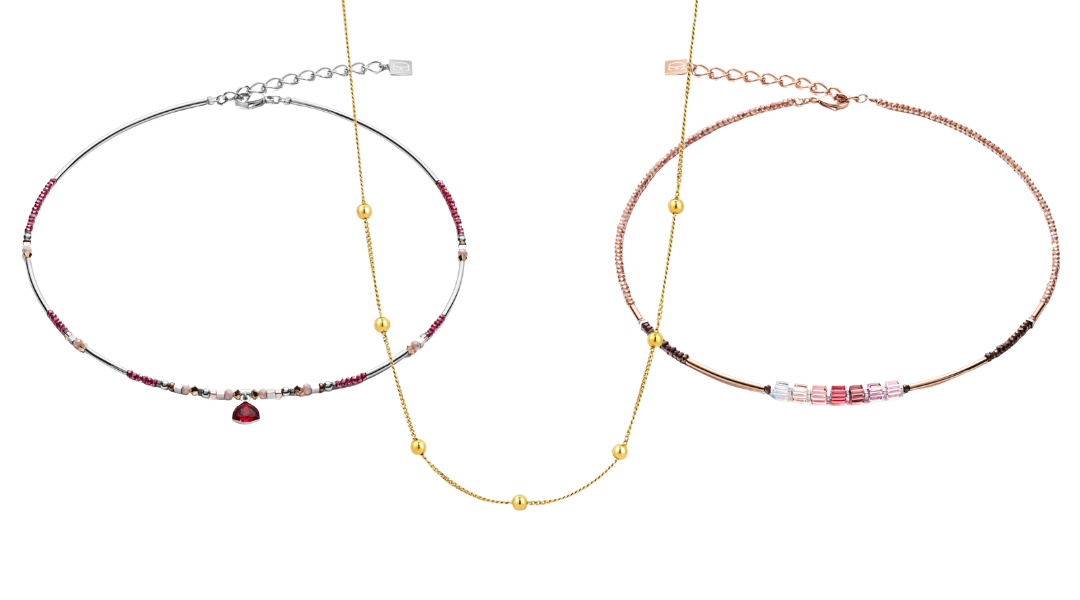 Gemstones glory - modern vs vintage
Gems were knocking about in abundance. Either in large, modern pieces, like giant, mismatched gemstone earrings. Or as glittering jewels in vintage-inspired earrings. Two very different looks, but both using beautiful gems as their focus.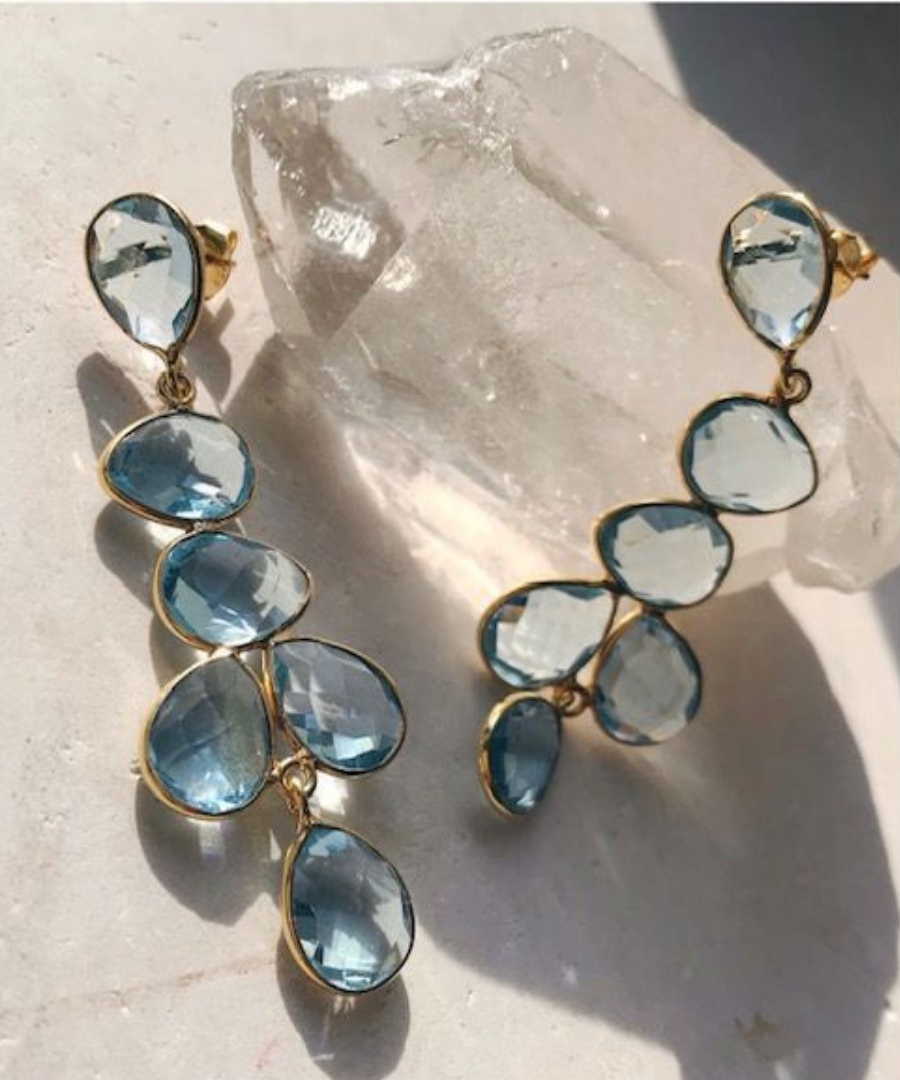 Black is back
Black gemstones and pearls adorned many models' necks or ears this season. Also look out for azure blues, white, cream, deep purples and reds in ruby and garnet shades. With just a touch of dandelion yellow creeping in too.
Catwalk jewellery awards for the worst and the weirdest
Fashion is nothing if not personal, so one person's nightmare may be the dream for you. We however have decided to steer clear of the chain belts seen draped around midriffs. It may work for models but we think we'd end up in a terrible tangle. We also weren't convinced by the practicality of Simone Rocha's gemstones glued round the eyes. They looked stunning in a catwalk show, but imagine the carnage after a night out? We're sticking to keeping gemstones on our jewellery for now.
Roundup of key trends from the catwalks
In short, keep your eyes on the lookout for flowers, large metal shapes and twisted pieces. Definitely invest in some big old bangles and personalised pieces, plus a few pearl delights. Chokers, chains and large mismatched earrings are in. Giant gems continue to be a winner and whether you like modern or vintage there are gorgeous pieces to choose from. Invest in some fabulous earrings or a few cocktail rings to show them off. And black is back, which is great news for jewellery lovers. Because it goes with everything and we accessorise it with whatever we fancy!
Moreover, you can go for Bracelets for Women, Necklaces for Women, Earrings for Women, Watches, Charms, and other kinds of Wedding Jewellery from Niche Jewellery.