No matter what anyone says about Mother's Day being too commercial, no mother (or mother figure) wants to miss out on being treated on this day! Mother's Day has a long (and somewhat hard to follow!) history from Ancient Greek times to the more commercial modern day event. Between various religions and countries, it can be tricky to keep track of what and when it's all about, especially if you live in a different country from your mother, with a different date for Mother's Day.
Some say it's a commercial con, and should be downplayed. As commercial as it may have become, Mother's Day is here to stay, and you'd be wise to make at least a little bit of fuss for your Mum, or other female role model, on Sunday 11th March this year (UK Mother's Day, also known here as Mothering Sunday).
It's not just about the mother who gave birth to or adopted you, but any female who has played a lead role in your life, whether it's auntie, step-mum, mother-in-law, gran or friend. And yes - DADS, this means helping your little ones choose something suitable to go along with the cutesy hand-print or scribbled card!
We've put together a few thoughts on what will most likely be appreciated this Mother's Day. Pick and choose a few of these that would suit you mum or role model (I refer to 'mum' in the rest of this article, to encompass all female role models you celebrate on Mother's Day), to make sure you get the level of appreciation right!
Cards
Yes, plural. If your own mother is a grandma, arrange a card from you but also from your kids. It's a nice touch, especially if your mum spends a lot of time with your kids. Dads, if you have more than one child, it's great for each kid to make their own card (with help if needed), since each one of them has a special and individual relationship with their mum. Teens can choose a card each and write a special message in it.
Flowers
Flowers are probably the most traditional gift for Mother's Day. You can get big expensive bouquets, but a smaller bunch of hand tied flowers can easily be whipped up using good quality supermarket or street market flowers, with a bit of tissue paper and ribbon. Another alternative is a potted plant or bulbs in a pretty pot, which will last longer and also be a reasonable price. Or why not get creative and choose a flower-themed gift?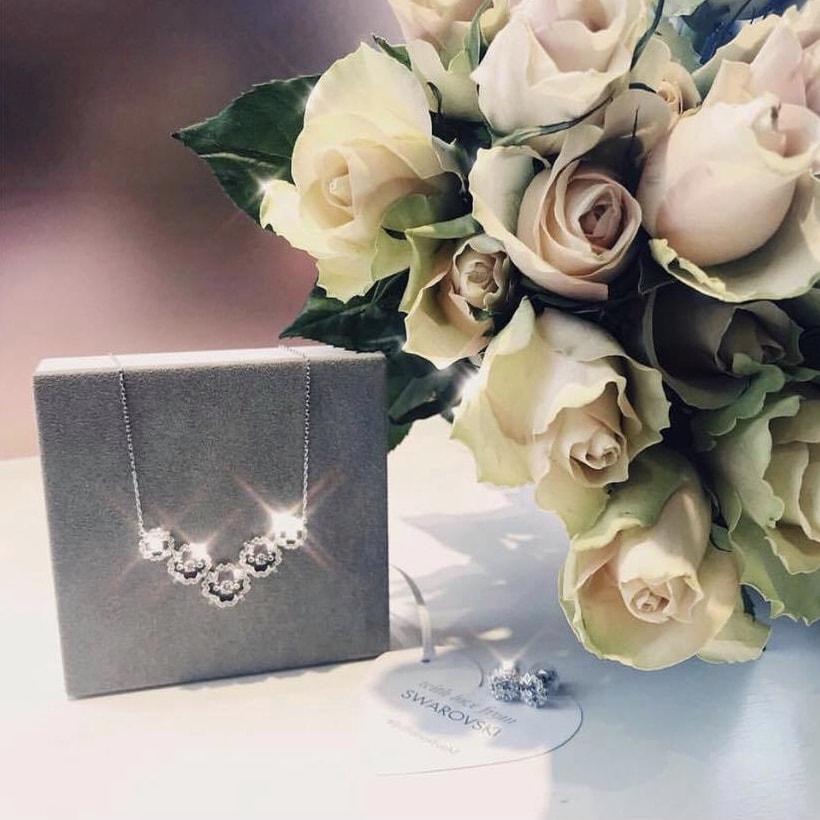 Food
Breakfast in bed, brunch at a local cafe, Sunday roast at a gastropub, make her at meal at home, go for high tea, or bake a special cake - what does your mum enjoy the most, and what would involve the least effort for her? If you're going to rack up a huge pile of pancakes and leave a huge mess for someone else (probably her) to clean up, forget it! Go out! Every Mother's Day celebration should include some kind of food that mum doesn't need to prepare or clean up from.
Gifts or vouchers
A gift to go along with your card and flowers or meal will never go unappreciated. Choose something that you think she would like, but if you're unsure, vouchers are an easy way to be confident you don't get it wrong. From spa vouchers to afternoon tea vouchers, or our Niche Jewellery gift vouchers - where she can choose her own piece from over 15 major jewellery and diamond brands. Here are a few of our favourites for this Mother's Day, or browse our range of Mother's Day 2018 gift ideas.
[gallery size="medium" columns="4" ids="311,319,313,312"]
Events
Is your mum a theatre buff? A high tea aficionado? Loves a particular type of music? Treat her to an outing that she might not treat herself to very often. Go with her to that play or music event that may not be your scene, but you know she's been talking about it. Or book yourselves in for a high tea outing. It doesn't have to be the Ritz, there are some much more affordable but still very lovely high tea options in London and further afield, you just have to look for them.
Just for her
Something personalised always shows that extra thought. There a lots of options - a family photo artfully printed on a canvas or made into a lovely silhouette, personalised chocolates or wine, or our personal favourite - a specially engraved piece of jewellery. A plain heart or other charm can be easily engraved with a personal message.
Thomas Sabo has a great range of jewellery designed to be engraved, but most jewellery items with a wide enough flat surface can be engraved. Just call us on 01702 480 898 if you have any questions on engraving.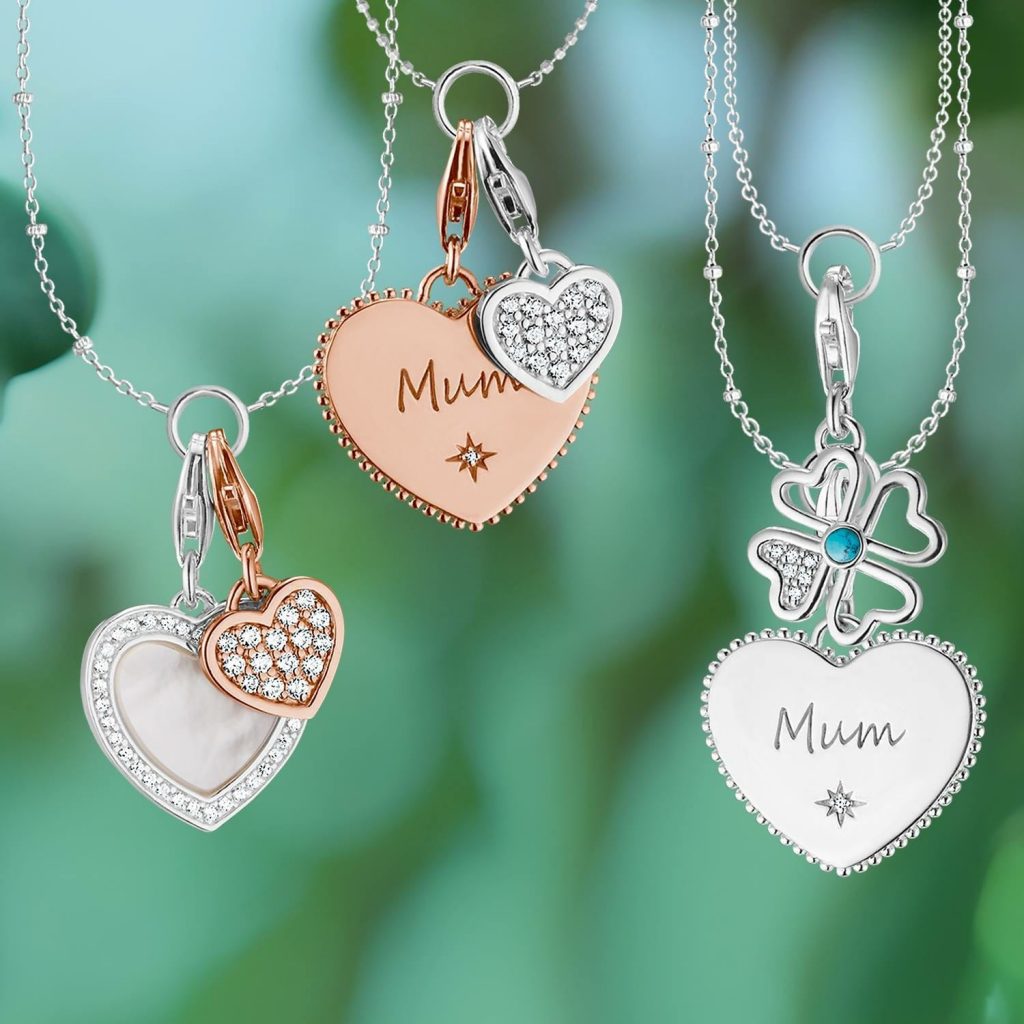 Check out our Mother's Day 2018 jewellery and crystal gift ideas.