You can easily change the look of an ensemble with just a quick adjustment to your jewellery – all without breaking the bank. Here's how to carefully select your jewellery range for maximum flexibility and wear.
Even if Father Christmas isn't likely to leave a tiny blue Tiffany box in your stocking this year, you can still create stunning jewellery looks on a budget. Before you reach for that chunky 'statement' piece that only goes with one outfit, look at what you've already got in your jewellery box, and how you can enhance it for maximum effect without breaking the bank.
Here are some tips on enhancing your jewellery collection and putting together stunning combinations to see you through the party season and into a new, jewellery-debt-free year!
Layer up

 
Don't go for the cheap and cheerful overpowering statement necklace. A more interesting option is to purchase three or four small, but visually different, pendants on chains that vary in length. You can even include a lightweight choker in this look.
[caption id="attachment_153" align="aligncenter" width="625"]
The Swarovski Ginger range is perfect for layering[/caption]
Go for gold
At some point the noughties silver jewellery became the 'it' jewellery, and along with it - platinum, white gold, rhodium, plus every other silver colour or plating. But make no mistake, gold is back for good, including on-trend rose gold. There are now very good quality rose and yellow gold effects and plating types available, that won't fade, tarnish or rub off.
[caption id="attachment_155" align="aligncenter" width="625"]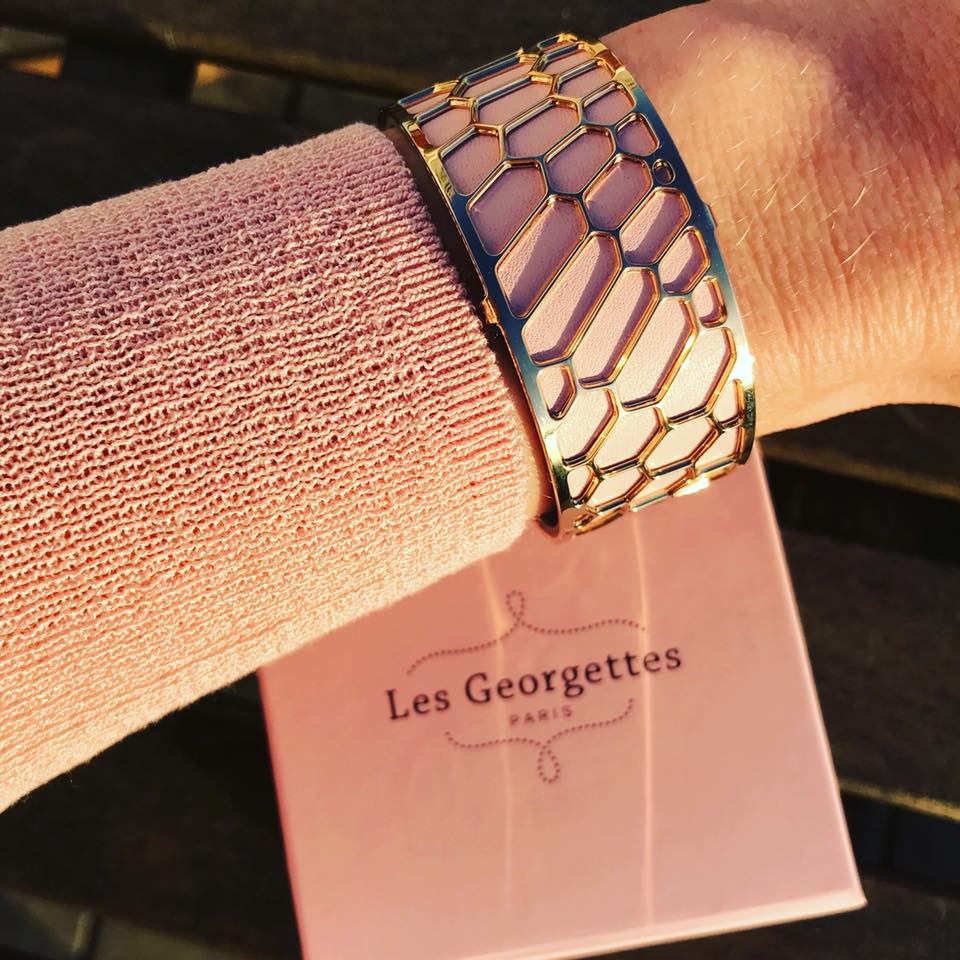 Les Georgettes gold finish bracelet cuff with interchangeable leather insert[/caption]
Less is more
You wouldn't catch the newly engaged-to-a-prince Meghan Markle or the Duchess of Cambridge herself rocking statement earrings, a chunky necklace, an armful of bracelets and rings on every finger for this simple reason - with jewellery there is definitely the risk of too much of a good thing. Choose one feature you want to highlight and focus on that, such as a pair of chandelier earrings, then just choose one or two items that tie in with your look but don't overpower it.
[caption id="attachment_157" align="aligncenter" width="625"]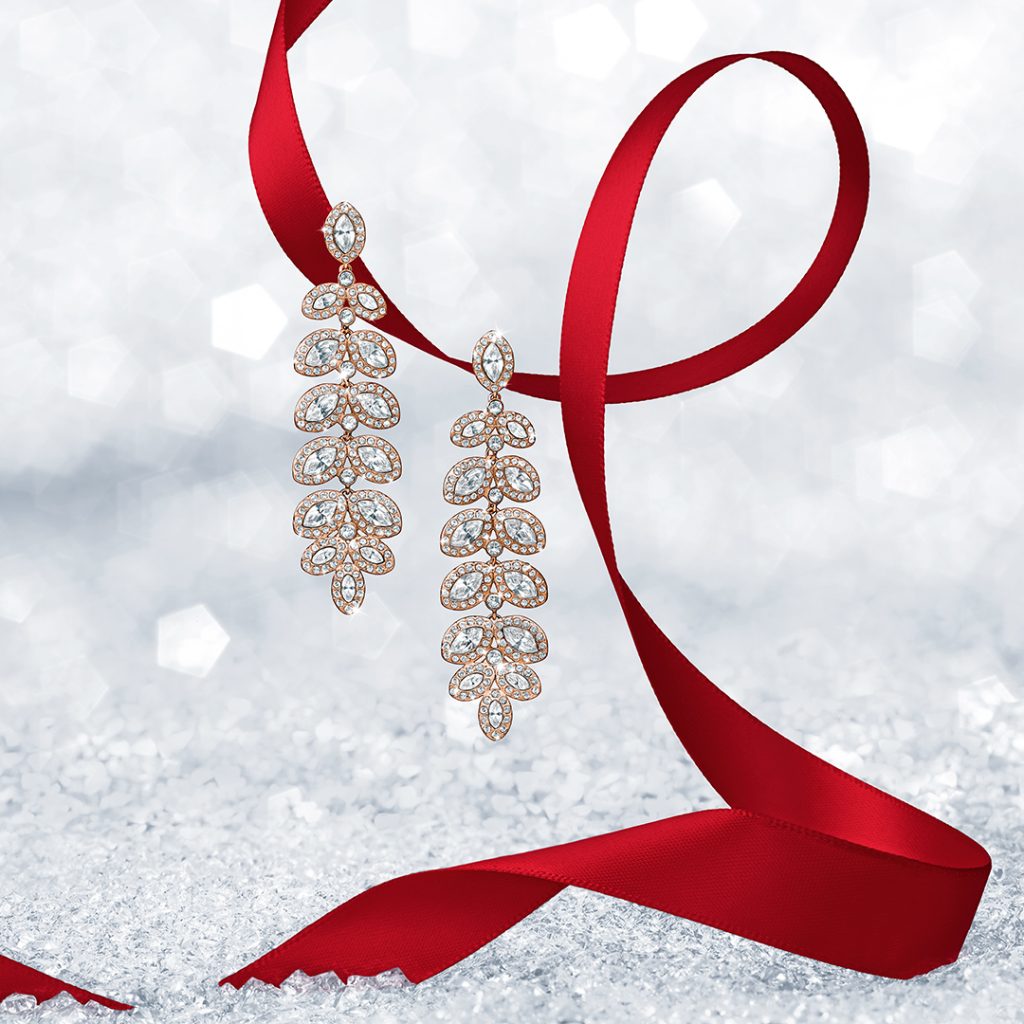 Swarovski Baron Earrings - make a statement[/caption]
Mix your metals

 
Gone are the days of religiously sticking to one metal for your jewellery. There are few things more on-trend than a wrist that confidently displays two or more bracelets in different metals and materials.
[caption id="attachment_158" align="aligncenter" width="625"]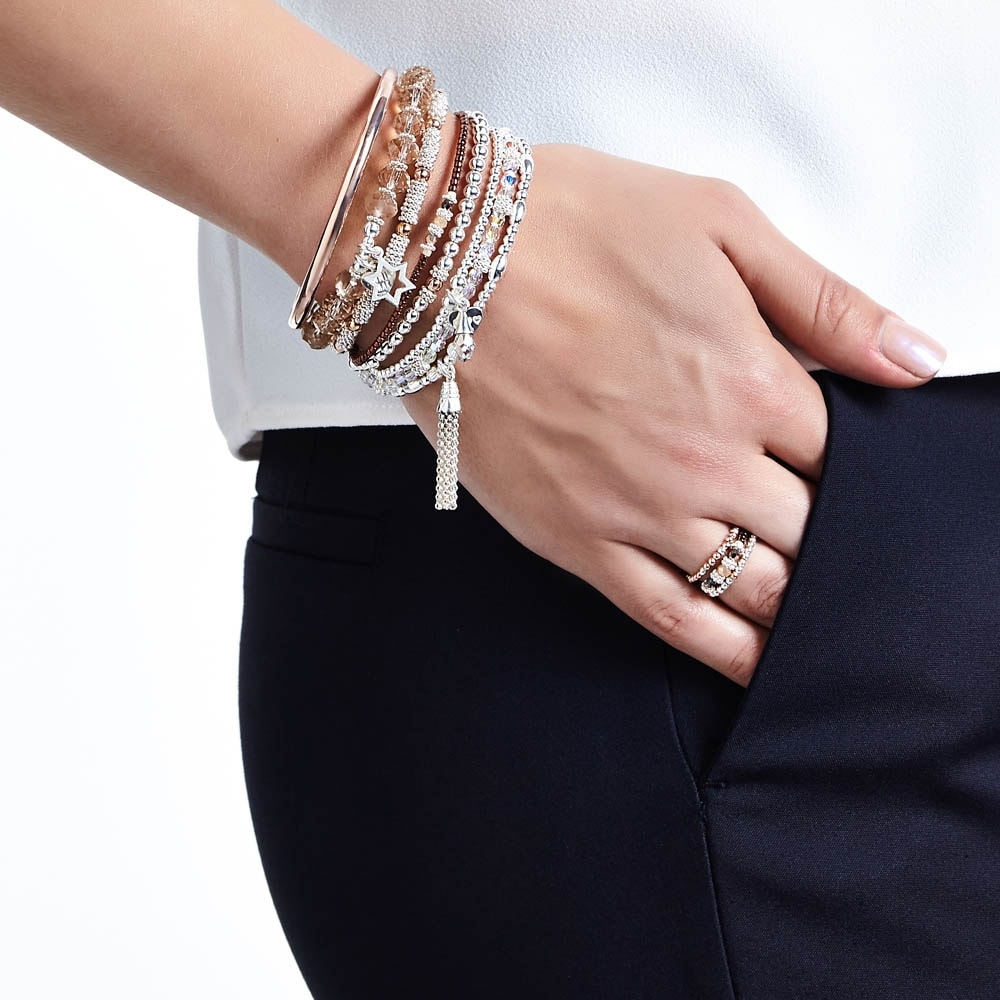 Annie Haak bracelets are perfect for layering up different metals, charms and stones.[/caption]
Don't forget zirconia
We'd all like to be showered with diamonds for every key milestone or even just regular events, but not everyone falls in love with a billionaire. Zirconia is sparkly and white, and to be honest, from a distance, who's going to know if it's the real deal?
[caption id="attachment_159" align="aligncenter" width="460"]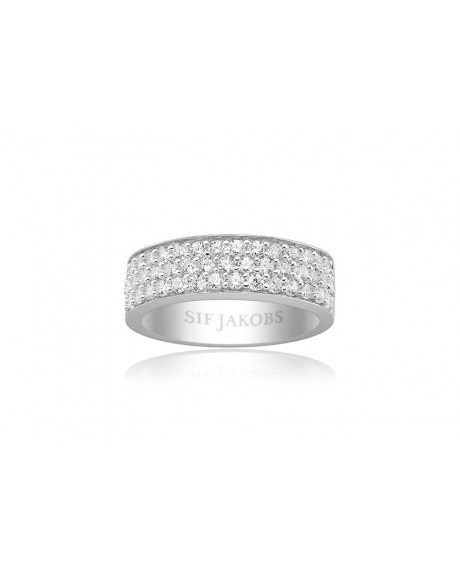 High quality zirconia and sterling silver jewellery from Sif Jakobs[/caption]
Happy jewellery selection!