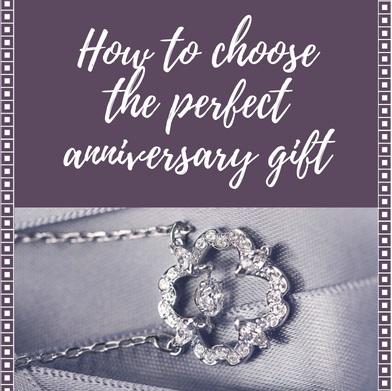 What is the perfect anniversary gift? You can't go wrong with jewellery as a perfect anniversary gift. Whatever the anniversary, a new piece of jewellery will always show how special that person is.
It is incredible how many people underestimate the power of giving a carefully chosen gift. It doesn't have to be extravagant, but a thoughtful gift (or lack of!) can have quite an effect on a relationship. Doesn't it make you happy to see the surprise and delight on that person's face when they realised you've made the effort to come up with something meaningful?
Gift giving, or 'gifting' as it is sometimes known, is one very clear way to convey love between two people, because it lets your loved one know you are thinking of them even when you are apart. This important part of a relationship is sadly often overlooked.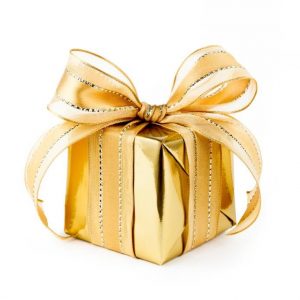 What better time to choose a special gift than an anniversary - a mark of time passed since you met, got together, were married, or some other special event in your lives. Remembering these key dates and surprising your loved on with a gift is an important way to show how much you care and appreciate them. Showing your love to them with perfect anniversary gift as jewellery can be a great idea.
There's a whole list of wedding anniversary gifts, and we're not suggesting you avoid the traditional paper, cotton, leather route - but let's face it, a first anniversary is a big milestone, and perhaps there's a way to weave in the traditional with a sparkling gift. But whatever you choose, it should come from the heart - gift giving should never be treated as a chore.
Here are some of our favourite questions we like to discuss with customers when they are choosing an perfect anniversary gift. Asking yourself these questions when choosing a gift will help guide you to pitch it perfectly on your next anniversary.
What do they admire in Jewellery?
What styles and pieces does your loved on look at, mention or spend time talking about? Be attentive and make note of those preferences - in general, and not just the day before your anniversary. Does she love gold jewellery? Colours, or simpler black or white stones? Does she favour petite or bigger statement styles?
[caption id="attachment_403" align="aligncenter" width="300"]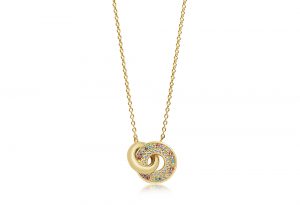 Sif Jakobs Valiano Due Necklace[/caption]
Shop Sif Jakobs Jewellery.
What is your budget for anniversary jewellery?
It may be the entire Tiffany range that she lusts after, but if you break the bank on the first anniversary, you're lining yourself up for an expensive future! A gift does not have to be expensive, but it should be meaningful. For example, a new charm each year for a charm bracelet - something that reflects how you feel or what you've done together. A charm itself is not expensive, but can be very meaningful.
[caption id="attachment_404" align="aligncenter" width="300"]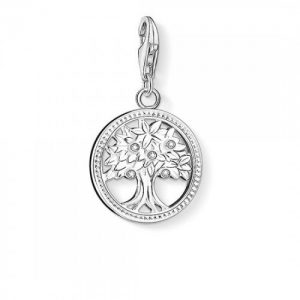 Thomas Sabo Silver Tree Pendant[/caption]
When do you need it by?
Don't leave it until the last minute. Random or forced gift-giving is almost as bad as forgetting altogether. If you hear of or see something she would love, think about investing in that and putting it aside for the next anniversary gift, even if it's not tomorrow or even next month. When time is of the essence and you really don't have long, a watch is a classic gift, teamed with a note to make it more personal
[caption id="attachment_413" align="aligncenter" width="300"]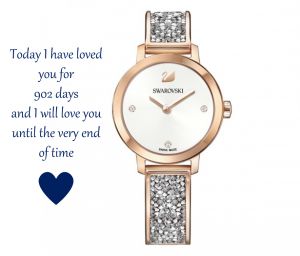 Swarovski Cosmic Watch, Rose[/caption]
Will it last?
Trends come and go, and definitely have their place. At the moment, we are loving the Spring butterflies, flowers, swans, feathers and all things nature that are featuring in a lot of our jewellery ranges. But remember that tastes will change, and a perfect anniversary gift should be something that will still have meaning and can be still worn in another decade. A classic but stylish silver bracelet for women or silver necklaces for women could be an excellent choice.
[caption id="attachment_406" align="aligncenter" width="300"]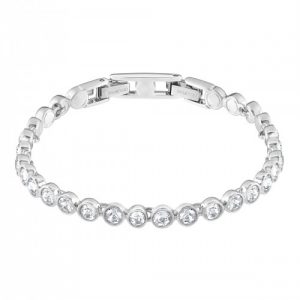 Swarovski Tennis Bracelet Rhodium[/caption]
Do you need to ask?
We love a surprise, and especially a well thought out gift that has meaning. But if you really can't come up with something, do have a chat with your partner and get some ideas, or plan a special day out to choose something together. Ladies, think about creating a wish list if your man is not particularly adept at choosing timely and meaningful gifts. Login or create an account with Niche Jewellery today to start building your wish list.
Need some inspiration? Browse our Anniversary Gift ideas here.
Happy gift giving!