Autumn colours are a bit different this year. Colour is making a comeback - and it's glorious. Gone are the usual blacks and greys - and brilliant pinks, purples, greens, blues, yellows and reds have taken their place. The brighter the better, in fact, for this autumn's colour palette.
But don't despair if you're not a colour person. With the right colourful jewellery choices you can still wear your favourite comfort clothes and be right on trend. Here's how.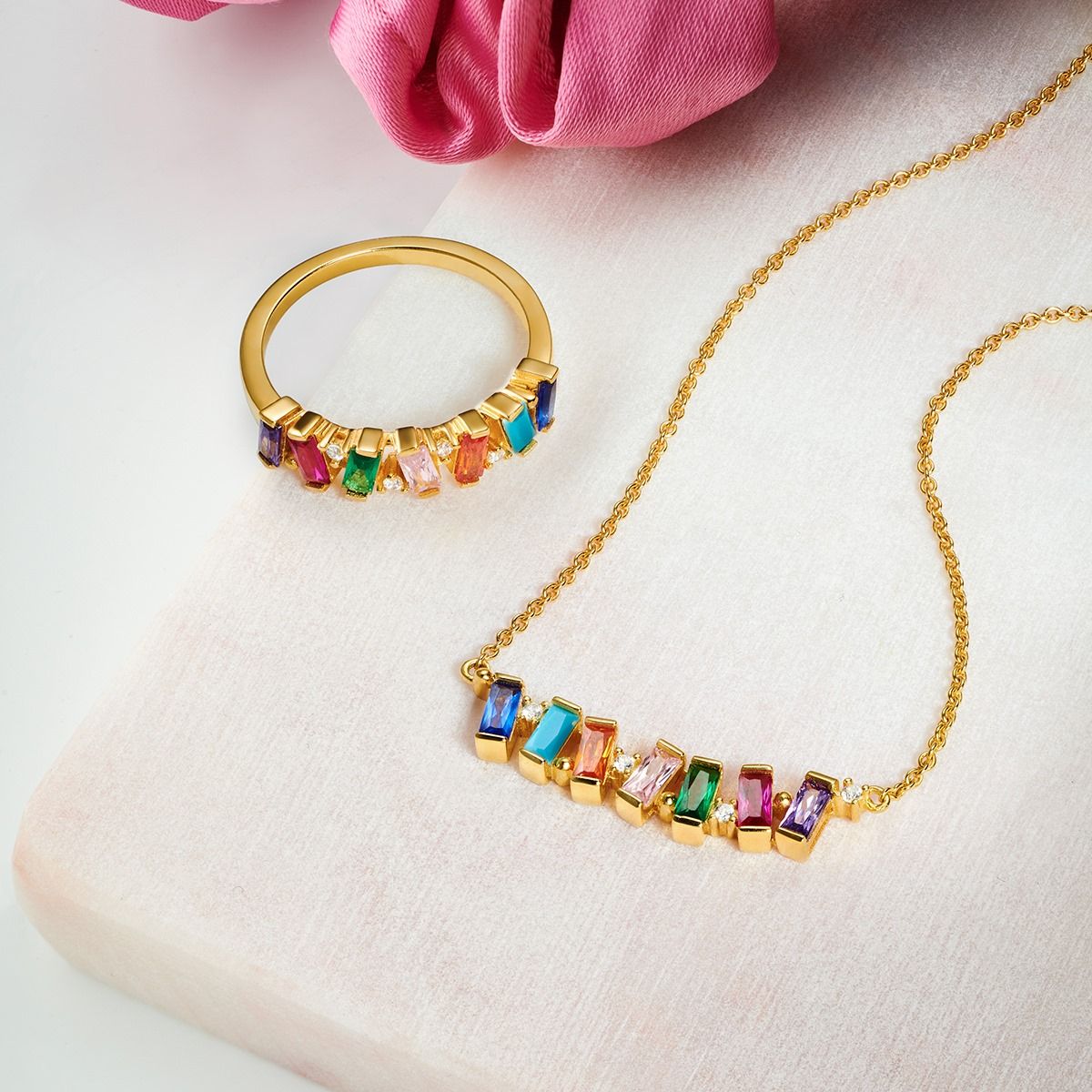 Why embrace colour?
The world of fashion has decided that we could all do with a little more colour in our lives this autumn - and they're probably right. Let's face it, we're all probably in need of some colour therapy. 
Catwalk collections were alive with autumn colours across the spectrum. Great news for those who love a colourful wardrobe, but not everyone loves a dramatic outfit. If you find comfort in the traditional winter blues, browns, blacks and greys you may find the idea of bright colours rather overwhelming.
But don't let that stop you experimenting with the palette on offer this autumn. There are many ways to find your inner rainbow. 
How do you stay on trend and in your colour comfort zone?
Whether you adore colour or live in navy and black, there are ways to embrace the rainbow this autumn. Jewellery easily adds a flash of brilliance to your otherwise neutral autumn wardrobe. So if you're hoping to accessorise your rather loud outfit, or add a shot of colour to a dark ensemble, we've got some suggestions to share.
How to choose colourful jewellery
If you're not used to wearing colour and don't know what suits you, take a look at our guide. Colours on trend this autumn include bright greens, blues, reds, purples and yellows. While fuchsia pink and neutral earthy tones also continue to be popular.
What colours work well together?
You don't have to dive into the autumn colour trend with both feet. A bright pair of earrings or show stopping pendant is often enough to elevate an outfit to the next level. You can even add a ring in a bold shade. These colourful jewellery touches work equally well to complement a bold ensemble or add a shot of colour to black, white, navy or neutral attire.
Yellow gemstones, for instance, will bring out the matching tone in a bold pattern. But they can also add a touch of sunshine or starlight against a deep navy. 
These gorgeous yellow tones by Swarovski jewellery are part of their bold Collections I & II.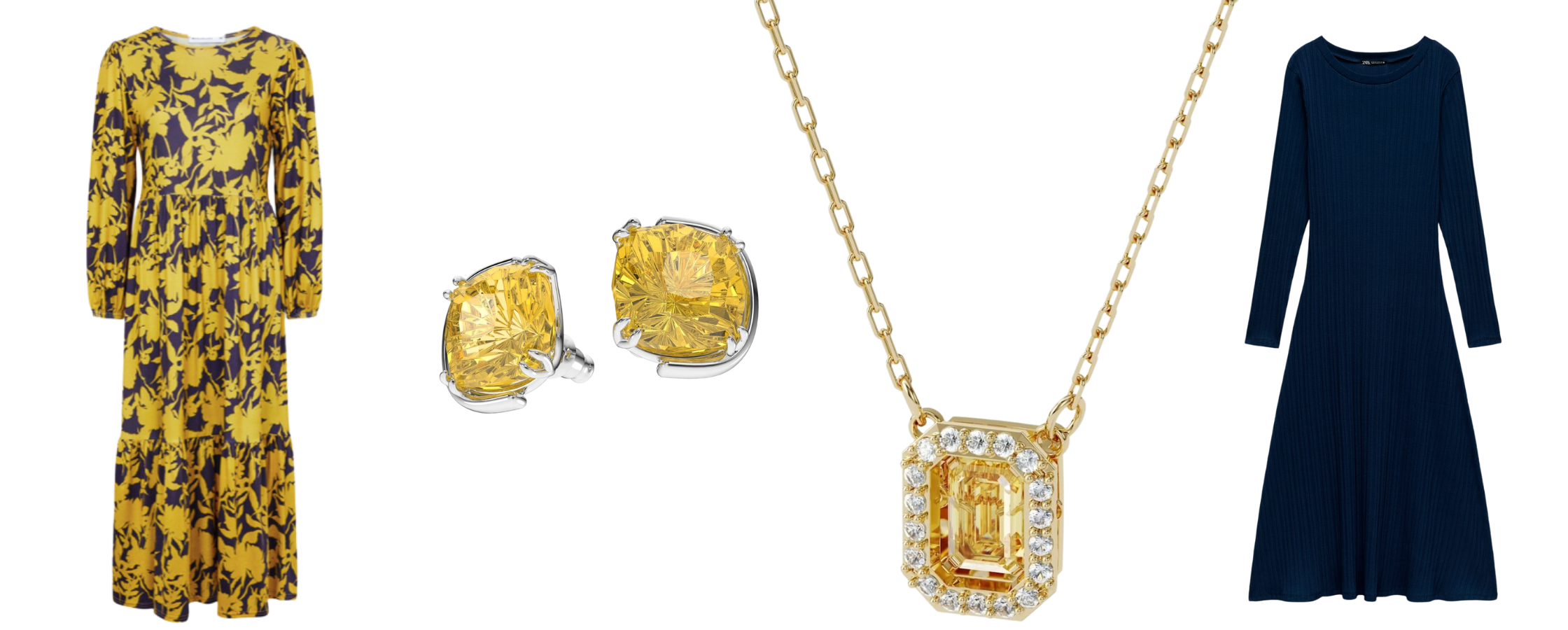 Bright blue and turquoise channel 80s My Little Pony chic alongside fuchsia pink. Or reflect the beauty of nature's oceans and landscapes, when worn with neutral colours like browns and tans.
Try beautiful gemstone and hydro glass jewellery by designers like Sarah Alexander and Shyla London.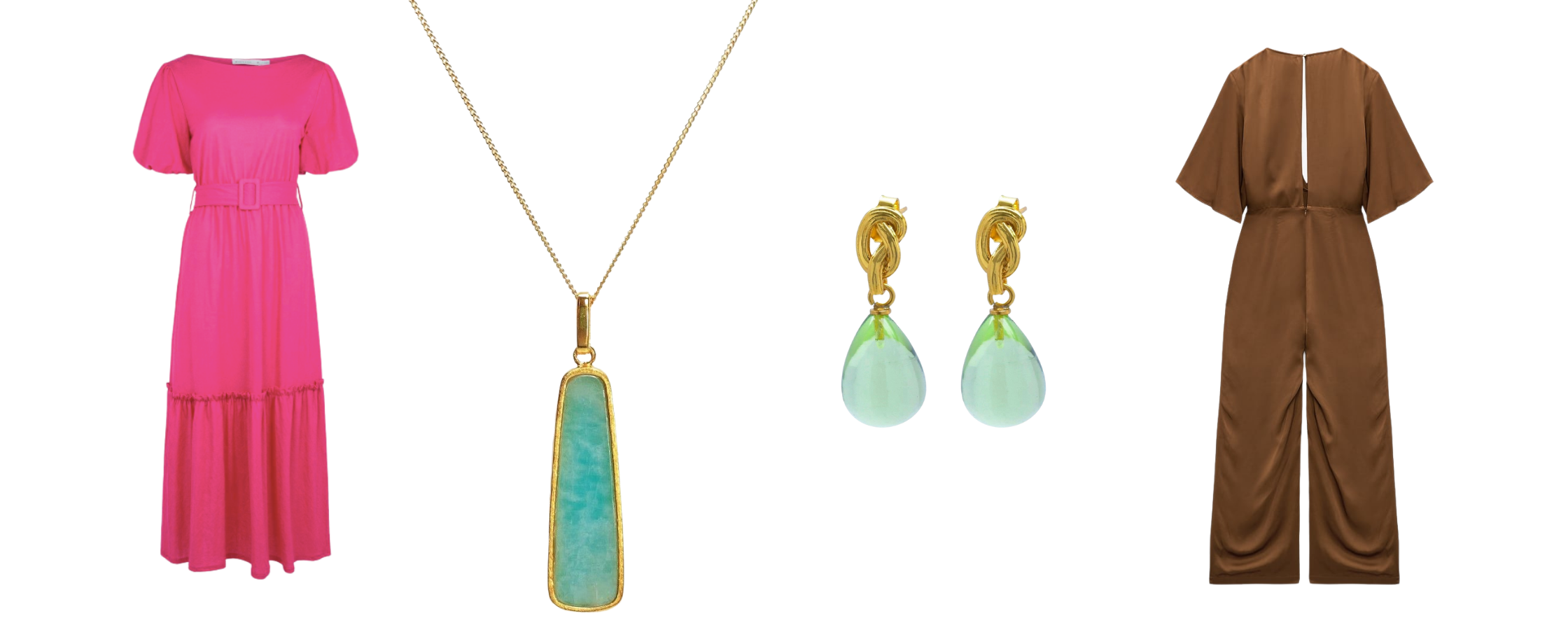 Earthy browns and golds also look stunning when worn with red and dark green. These ethical jewellery Shyla London pieces will add a unique edge to your look with their recycled metal and hydro glass designs.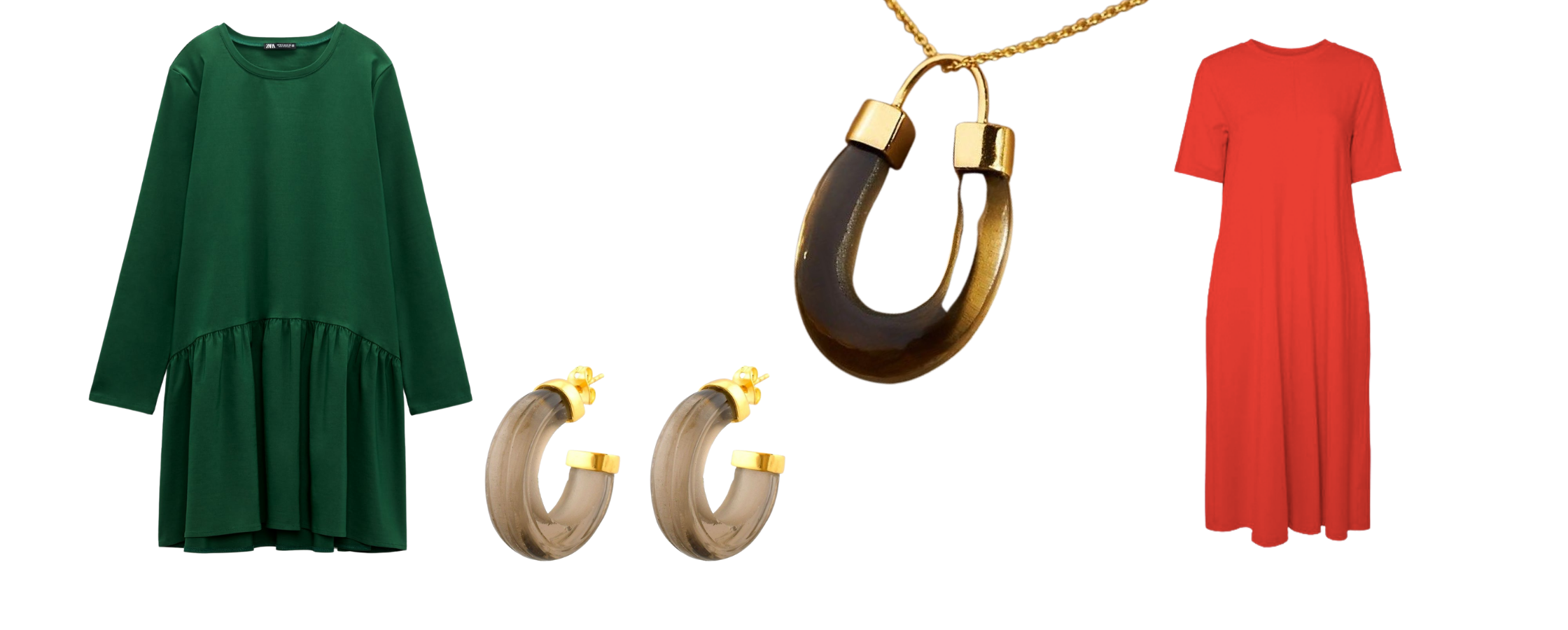 While rosy pinks stylishly clash with red, or provide a lovely pop of colour against neutrals like white and cream.
Rose gold jewellery has been popular for many years now and has a lovely subtle tone that works well with many colours.
Or try these stunning pink hydro glass earrings by ethical jewellery designer Shyla London.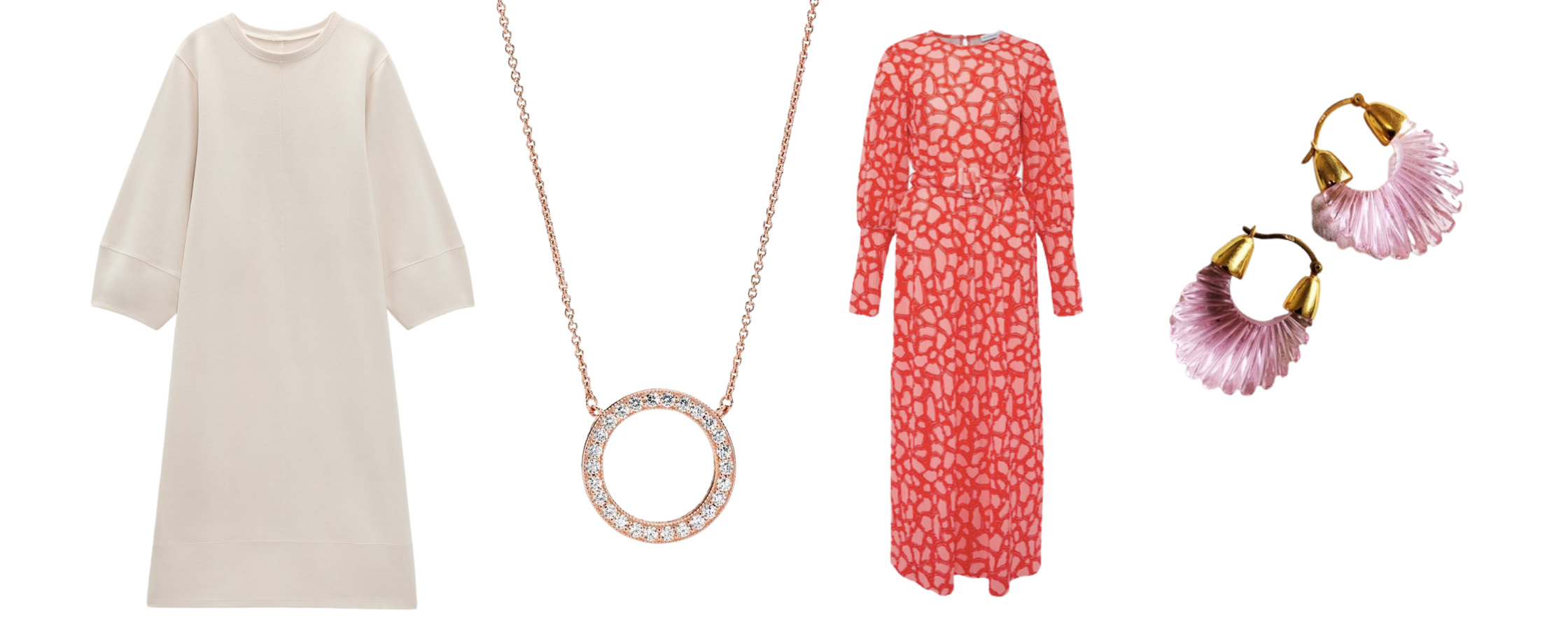 Back to black
And of course, for those of you who love black, there's also good news. Because as we all know it goes with anything! 
So you can wear your favourite colour and simply add touches of any of this season's bold colours via your jewellery. That's it, you've done it. You've nailed the colourful jewellery trend! And if you're feeling really adventurous, you can even wear the whole rainbow, like these gorgeous colourful pieces from Thomas Sabo.
Or try this natural amethyst pendant with stunning blue earrings by Swarovski jewellery.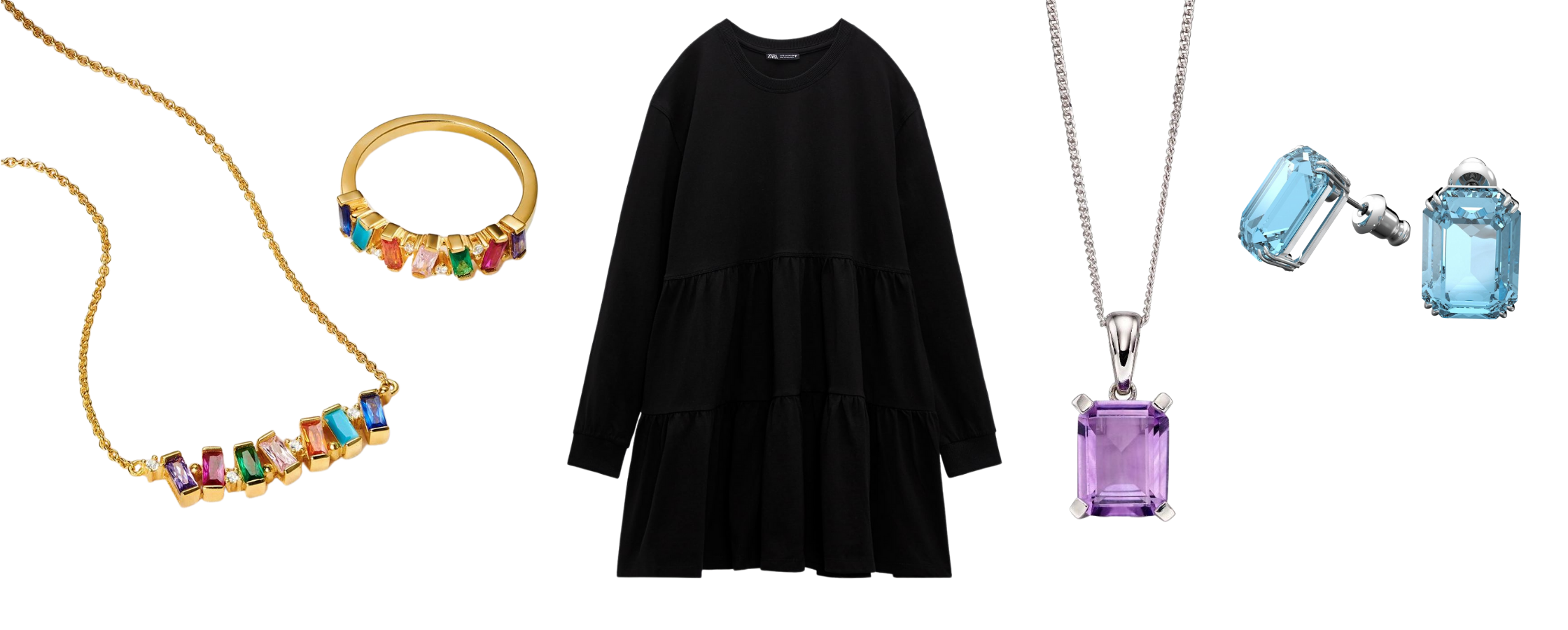 So there you have it - new ways with Autumn colours.
Need more inspiration? Check out our Autumn Winter jewellery ideas.
Go forth and be bold this Autumn!
x