Floral jewellery has always been popular and this Spring is no exception. Jewellery inspired by the natural world is big this season, from delicate leaves to funky flowers and bejewelled insects. Time to Spring clean your jewellery box with a few of our flora and fauna favourites.
Hello Spring!
The first blossoms are blooming on the trees and the daffodils are on display. Spring has arrived at last and there's lots to celebrate.
New life and colours are returning to the world - and our wardrobes. With pastels and neutrals being the colours of the season.
We've got gorgeous floral jewellery and Spring favourites to accessorise all your on-trend outfits. Beautiful designs inspired by nature just waiting to lift your spirits. 
So give your jewellery box a Spring-clean with a few of our top jewellery picks for the season.
Spring bling earrings
Floral jewellery and designs inspired by nature should be in everyone's collection this season. Earrings adorned with plants, trees and insects featured heavily on the Spring catwalk, so there are plenty to choose from across all of our brands.
Plus, thanks to the trend in mismatching earrings, mixing studs and drop earrings is super trendy right now. So get creative, buy yourself a couple of pairs to play with and enjoy creating your new Spring look.
Floral finds we love
Kit Heath's Blossom Eden range includes earrings, necklaces and bracelets. They all feature this gorgeous, delicate leaf design, so there are lots of choices to mix and match.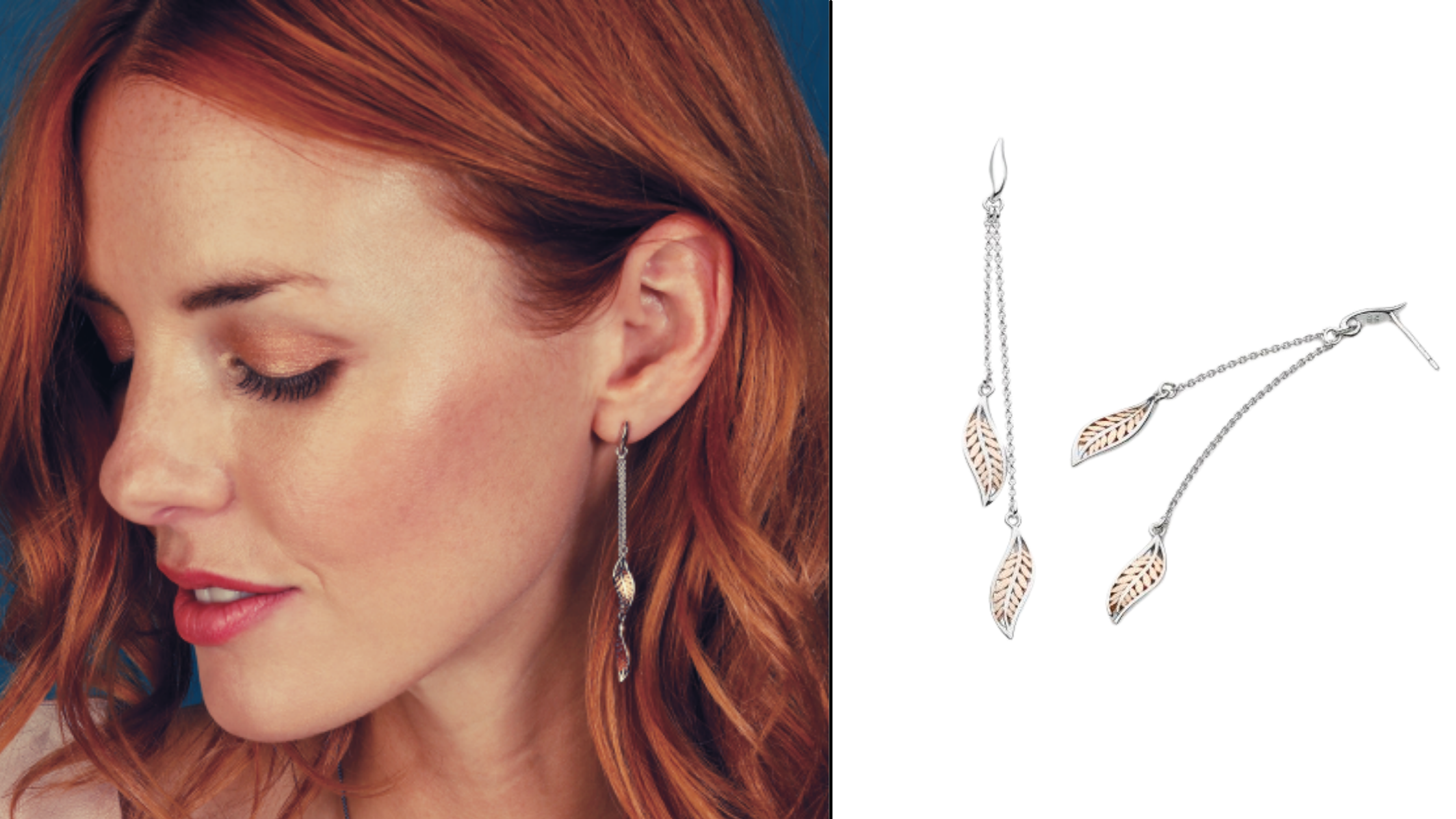 We love these Blossom Blush Double leaf drop earrings. They combine silver chains and rose gold leaves for a pretty and delicate look.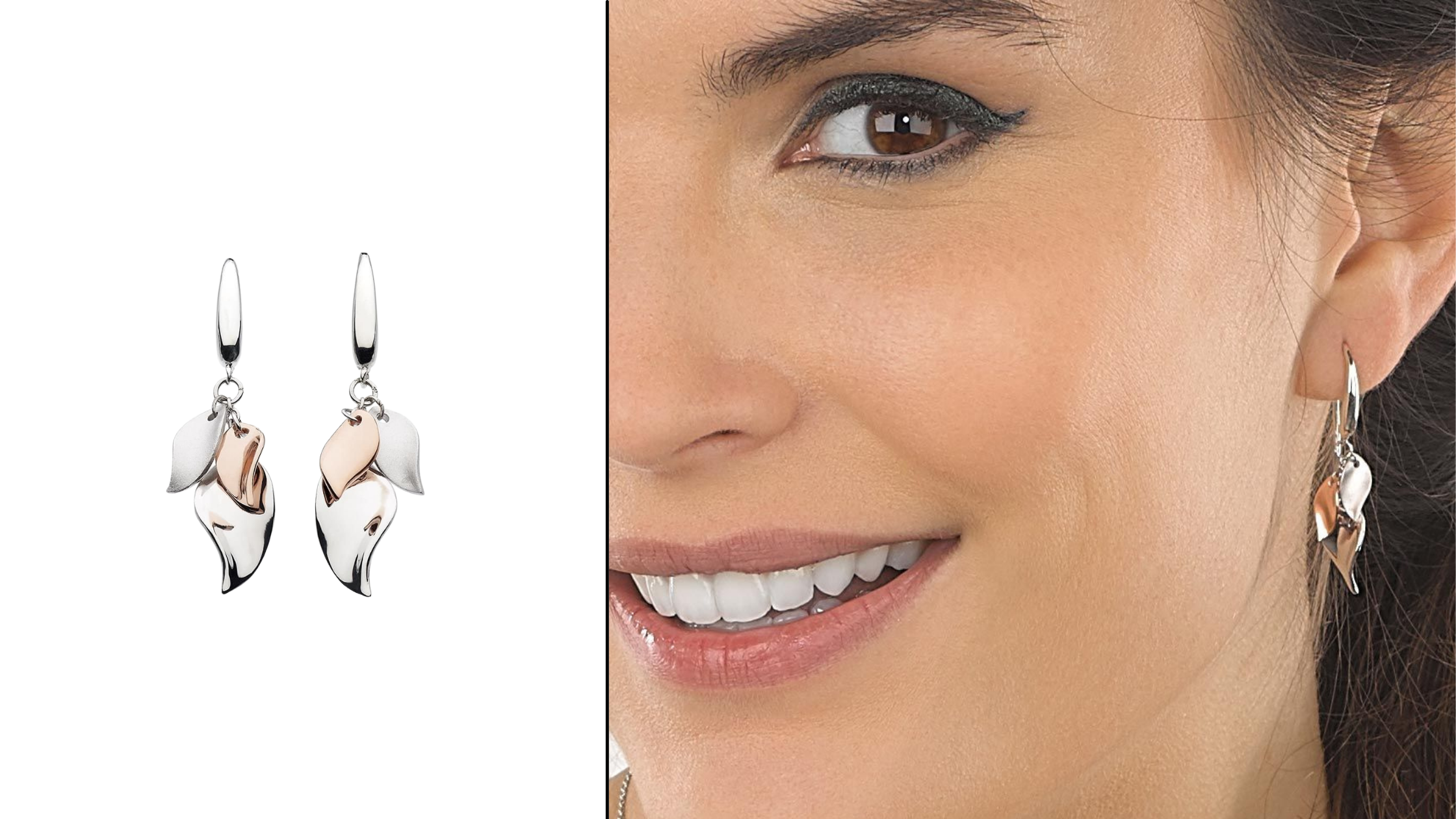 Continuing the leaf theme, Clogau's Enchanted Cluster leaf drop earrings also mix metals. Combining rose-gold, silver and polished and matt finishes in this little leaf cluster. Creating a look that will work day or night.
Wear either of these lovely drop earrings as a pair, or mix them up with one of our Spring stud favourites.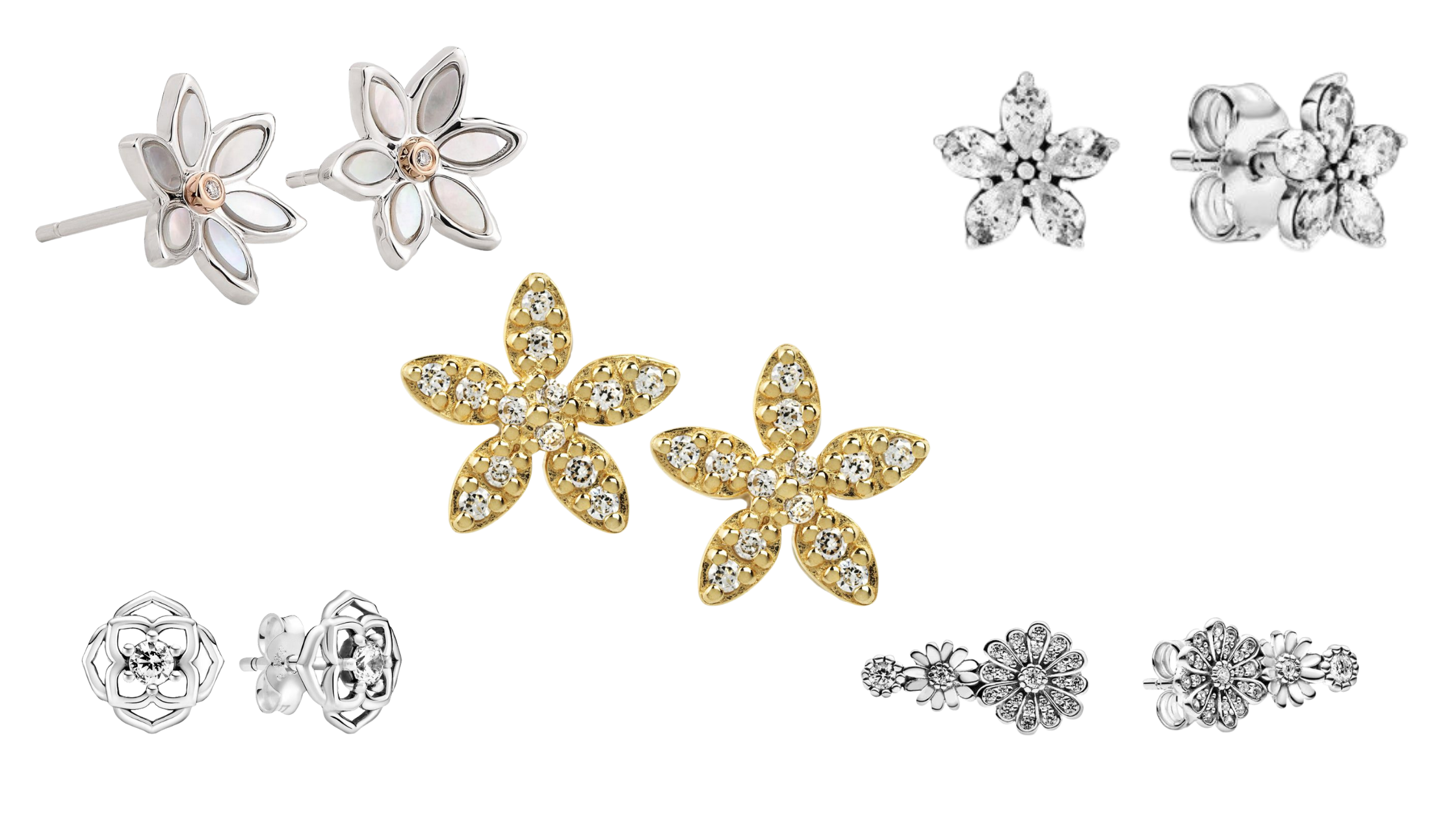 ByBiehl's Sparkling Gold Forget-Me-Nots are super sweet in gold. While Clogau's silver, rose gold and mother-of-pearl Lady Snowden floral studs ooze sophistication. Pandora's Sparkling Daisy Trio or delicate Rose Petal studs look great as a pair or mixed for a cute daytime look.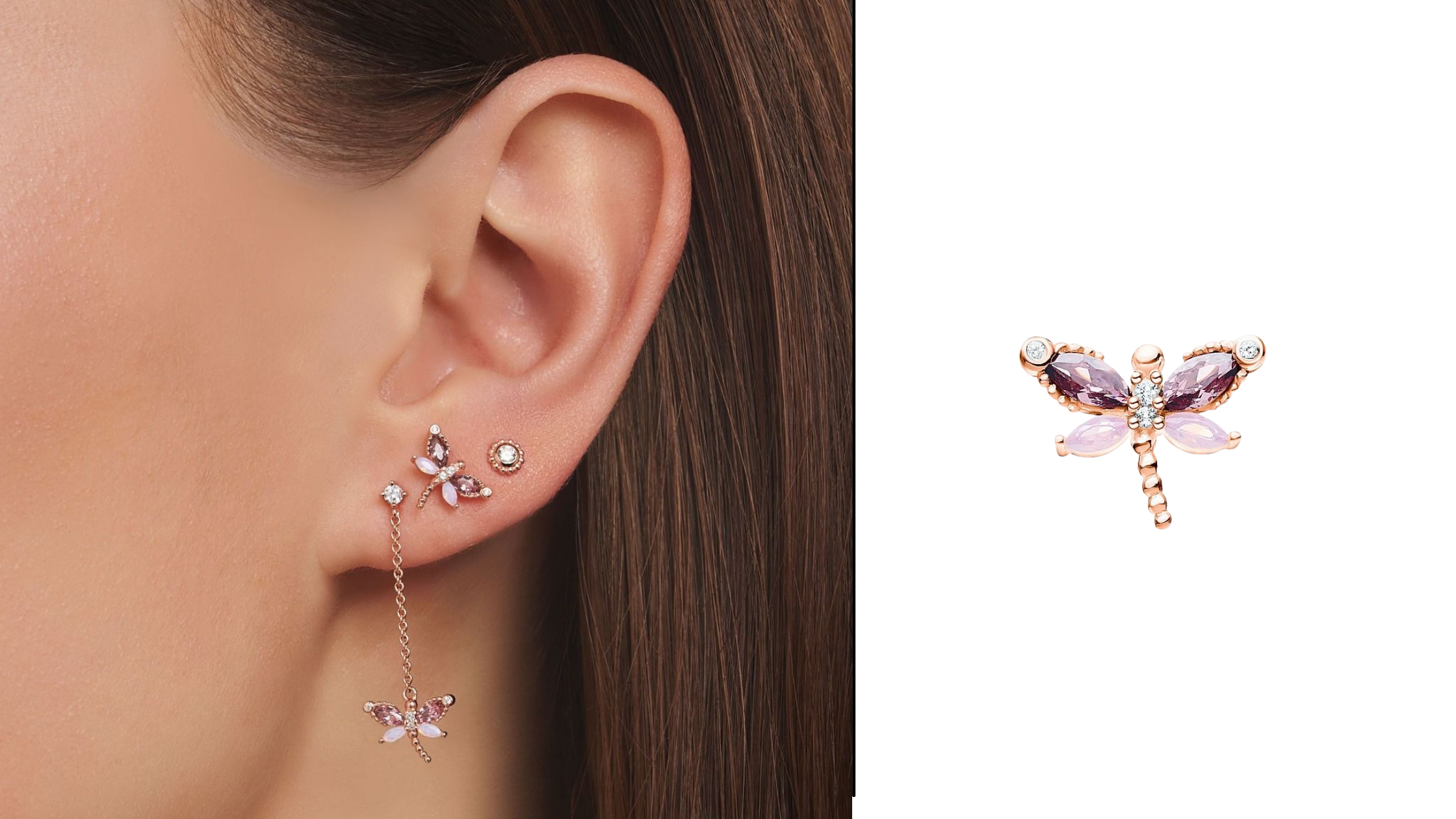 And if you're more of a fauna than flora fan, no problem. What about this gorgeous Dragonfly stud with violet stones in rose gold from Thomas Sabo? Right on-trend in pastel pink and purple, and perfect for picnics and Spring outings.
Blooming Bracelets
When it comes to wearing florals we appreciate that not everyone is a big flower-power fan. For those naysayers out there, we've chosen three understated bracelets with just a hint of flora.
Kit Heath's Blossom Eden twin bangle, for instance, is simple and modern, with delicate leaves at each end and a slim silver band. It would go perfectly with the matching earrings above for a subtle Spring look.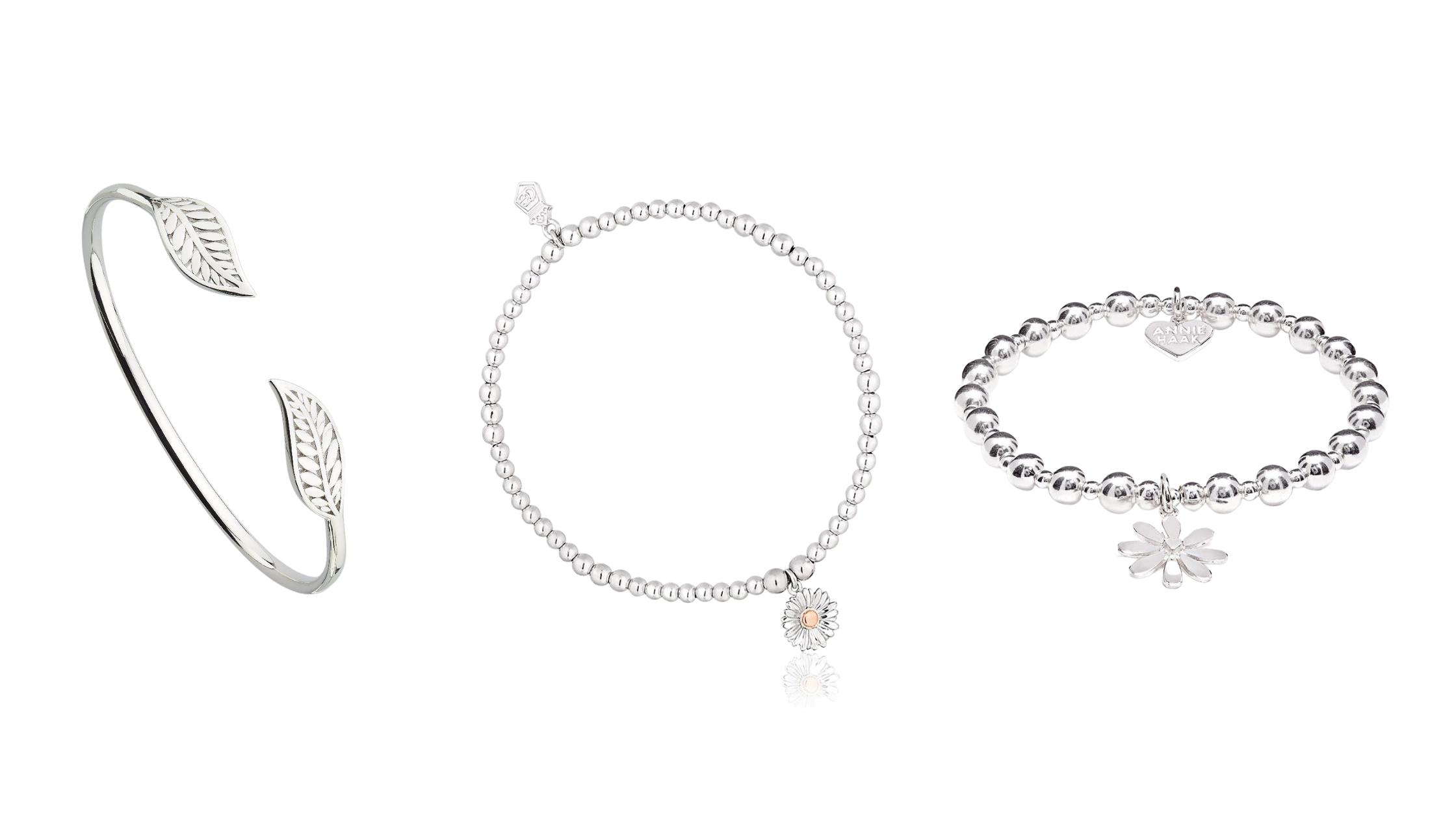 For stacking bracelet fans and charm collectors, check out Clogau's Daisy Affinity bracelet with sweet mixed-metal daisy charm. Or Annie Haak's gorgeous and perfectly stackable Orchid silver charm Flower bracelet.
Floral necklaces with natural style
There are lots of ways to express your inner nature-lover in a necklace too. From full-on floral tributes to subtle hints. We've chosen three very different necklaces to cover all those bases.
Kit Heath's Blossom Eden slider necklace completes the Blossom Eden set. Featuring delicate gold leaves on an adjustable chain, so you can wear it with any neckline.
If you love this design as much as we do, you can choose from a variety of pieces, with silver, gold and mixed metal versions across the range.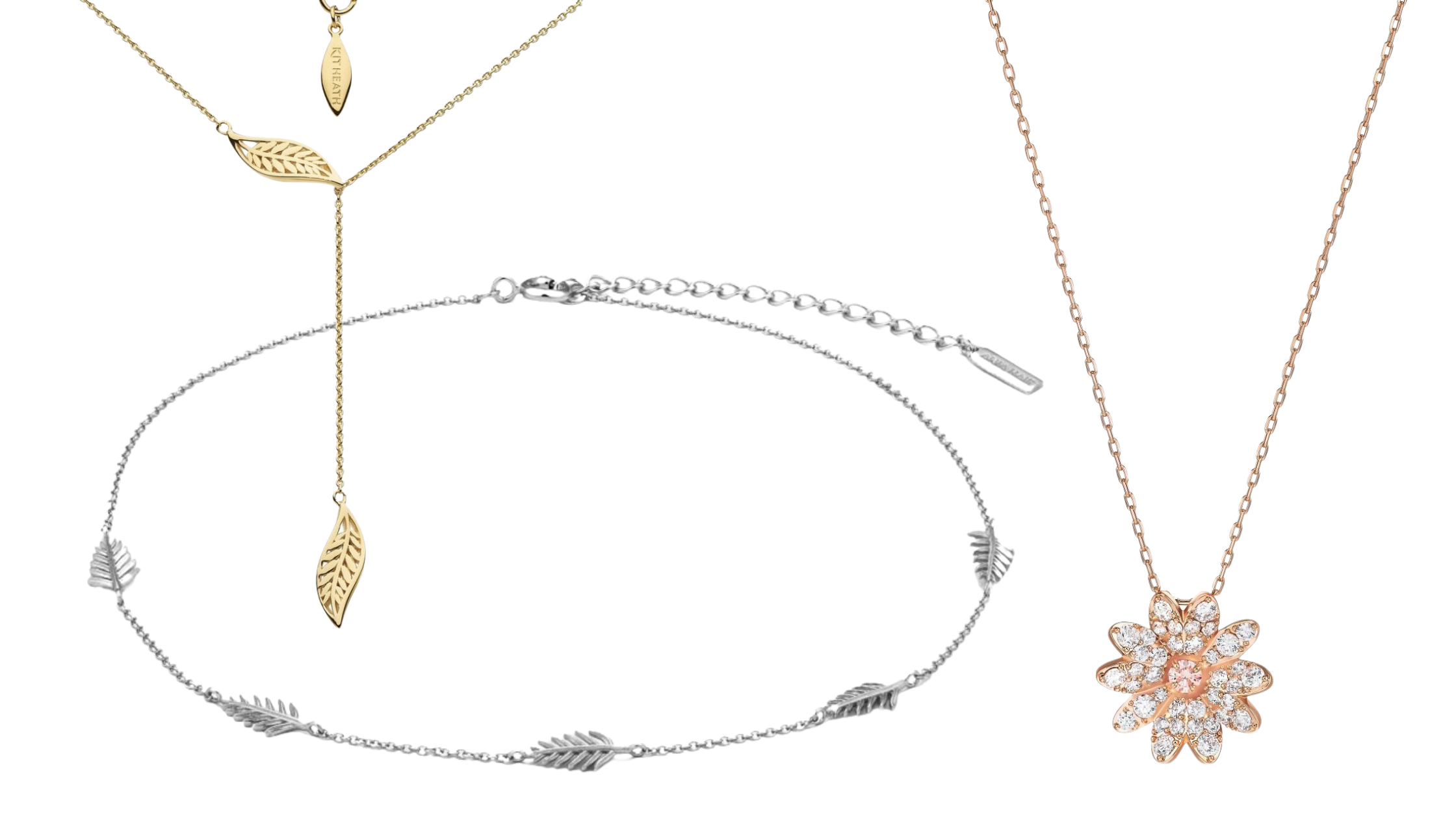 Another lovely, leafy design, Ania Haie's Silver Charm Choker has a tropical feel. Silver palm leaves decorate the delicate choker chain, giving it a holiday vibe. Wear alone or stacked with other necklaces.
But for those who love flower-power, we suggest this Eternal Flower pendant in rose-gold plating from Swarovski. A sweet daisy design encrusted with sparkling crystals that would look stunning with a casual tee or dressed-up for the evening.
Last but definitely not least, we couldn't do Spring favourites without mentioning this Silver Leaf necklace from Thomas Sabo.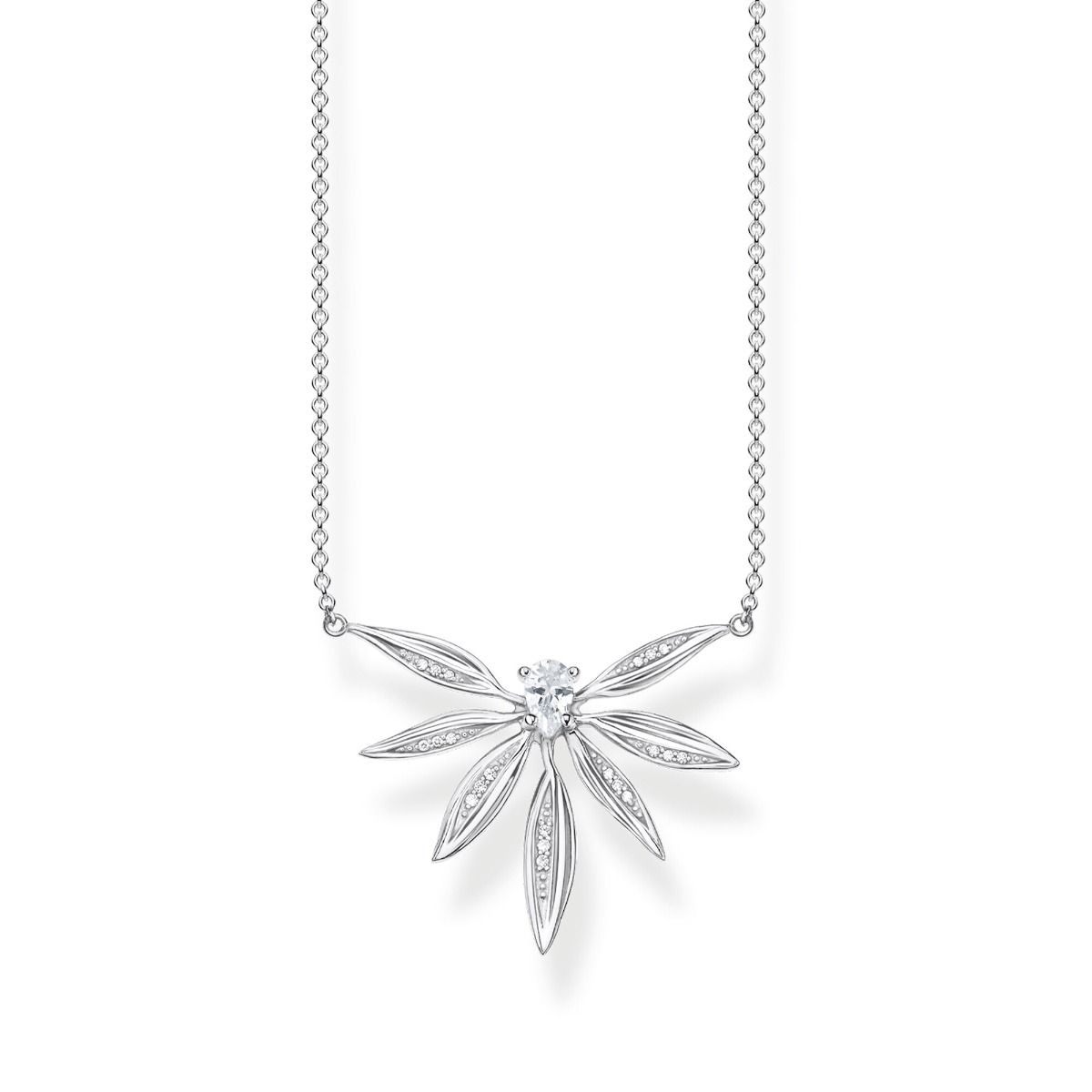 Sleek and stylish, with a hint of vintage, we love everything about it, from its adjustable length to the beautiful clean lines of the leaves and sparkling crystals.
Spring rings
You may not have green fingers in the garden, but you can still look stunning in with some floral finger wear. 
We've picked out three very different but beautiful floral jewellery ring designs to choose from.
If you want to make a statement with your Spring jewellery, Pandora's Pink Peach Blossom Flower open ring (centre) will do just that.
Delicate ceramic pink blossoms sit on a rose-gold plated branch decorated with crystals. This ring embodies the essence of Spring, symbolising new life, colour and hope.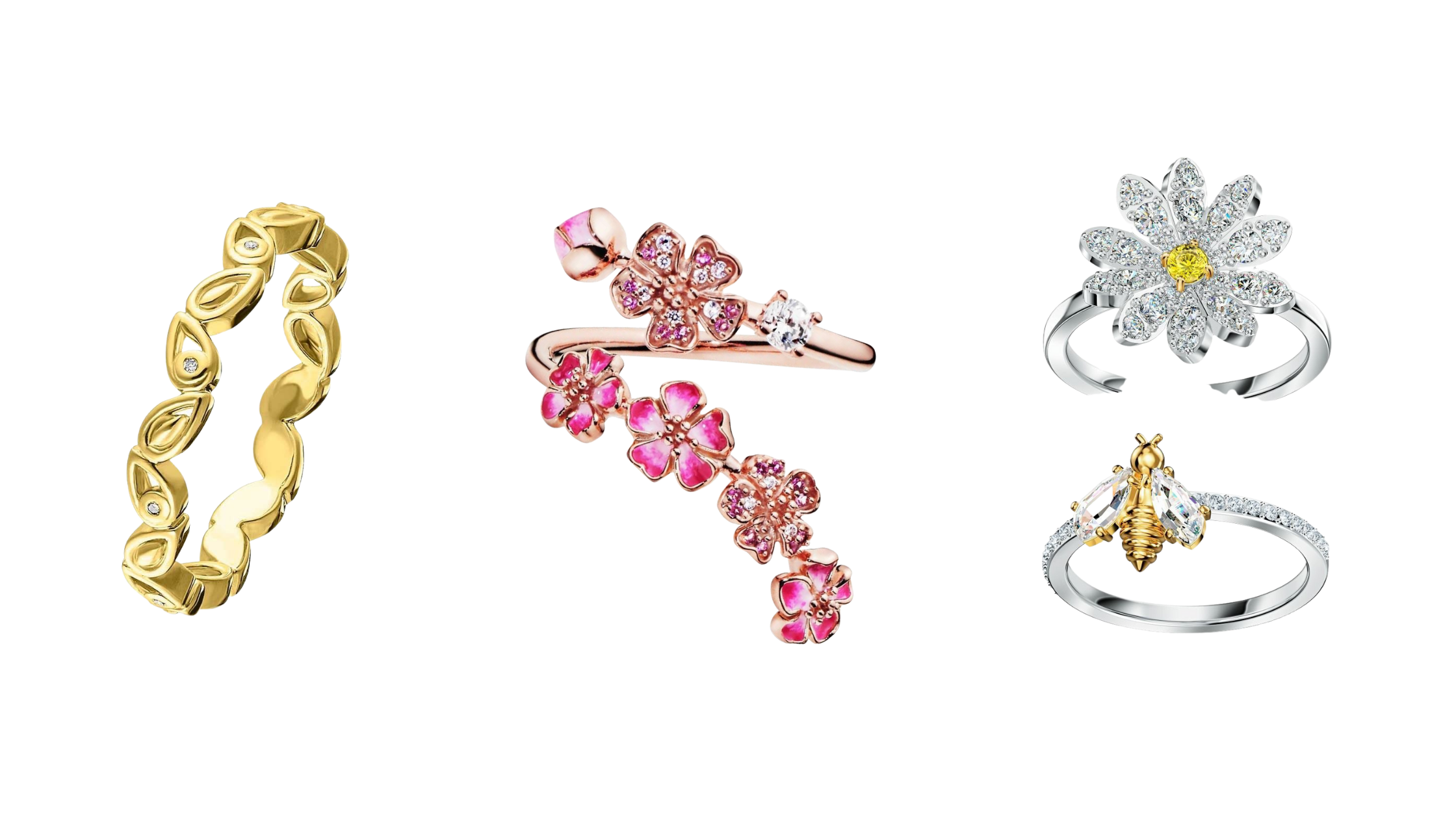 With two rings that come as a set to choose from, Swarovski's Eternal Flower ring set (right) offers plenty of options.
Jazz-up your Spring wardrobe with the sparkling daisy or a gold bee with crystal wings. Wear them together or separately, depending on your outfit and how much glam your day demands. 
Finally, Thomas Sabo's Gold and Diamond Leaf ring (left) is the picture of Spring elegance. Gold-plated leaves link together, with little diamonds sitting amongst them.
Pretty, modern and elegant. It would make a wonderful gift for a Spring birthday, so buy it for yourself or give it to someone special.
Keep up-to-date with all the latest jewellery trends
Follow our Instagram feed for more Spring trends and all the latest jewellery looks via the Style Edit blog. 
Watch this space for our favourite picks from top jewellery brands. And don't forget to tag us in all your latest Spring jewellery looks purchased from Niche Online.