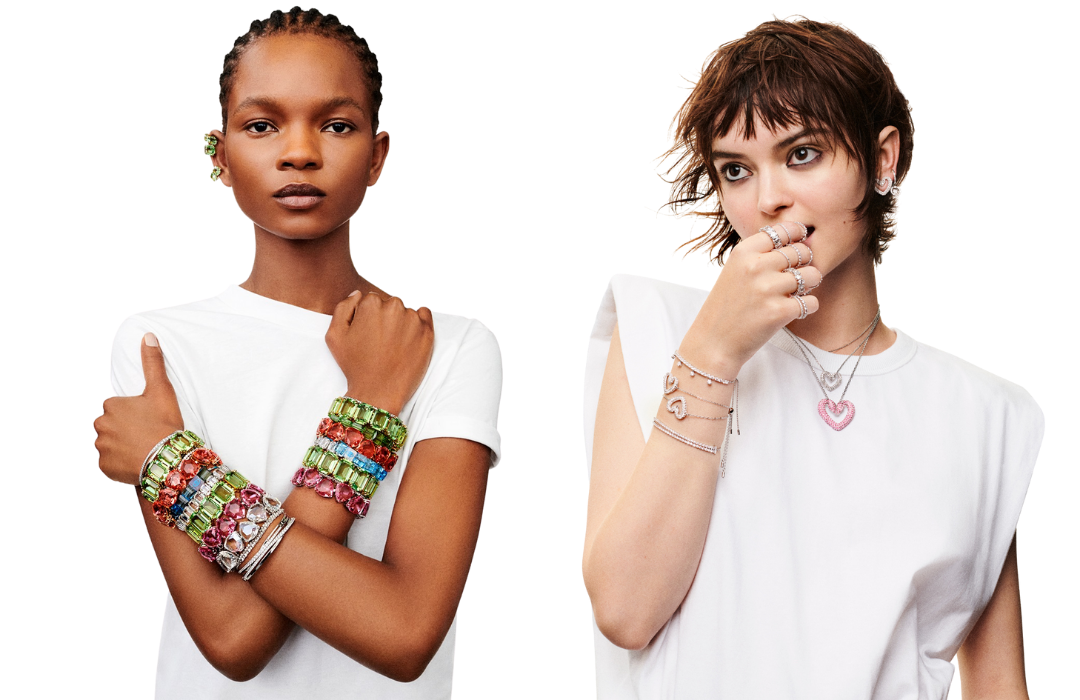 Find your sparkle this spring, with Swarovski's stunning crystal collection. Swarovski has been setting the bar for sparkle since 1895. That means they have over 125 years of experience in creating stunning crystal pieces under their sparkly belt. During that time, they've crafted some of the most recognisable jewellery on the planet. Using their unique combination of science and magic to deliver innovative design and lead the way in crystal wedding jewellery and accessories. Here's our pick of Swarovski's sparkly finest for you to spruce up your spring wardrobe.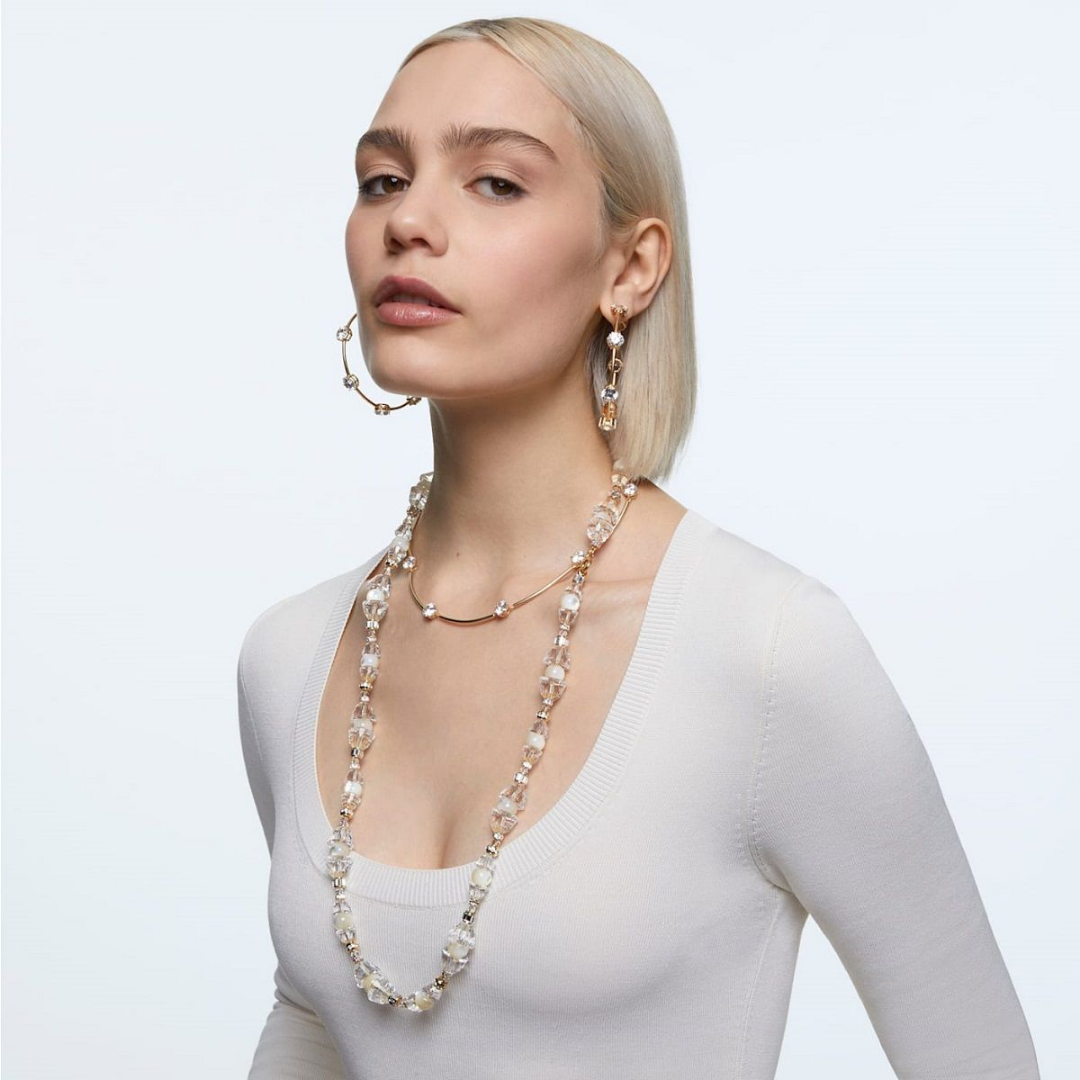 Simple elegance and statement pieces 
Worn by people the world over who want to bring a touch of sparkle into their lives, Swarovski combines a touch of glamour with effortless style. They are a favourite of celebrities and fashion designers, but there's something in their collection for everyone. As with all leading brands, they're constantly pushing the boundaries of style and recently updated their collection with a whole new series of designs on the cutting edge of fashion.
With styles that range from the chunky and modern, to the classic and sophisticated you'll have no trouble finding your sparkle in their stunning collection. Why not make one a special gift to yourself or someone else today and spread the sparkling love?
Find your sparkle with a Swarovski bracelet
Swarovski's rich and varied women's bracelets collection has every style you could want on offer. Designs range from the sweet and delicate, to the bold and beautiful. Whether you're dressing-up everyday wear or looking to make a big statement on a night out, there's a bracelet to go with every outfit. Niche Jewellery is one of the finest online stores to buy Jewellery at the best prices.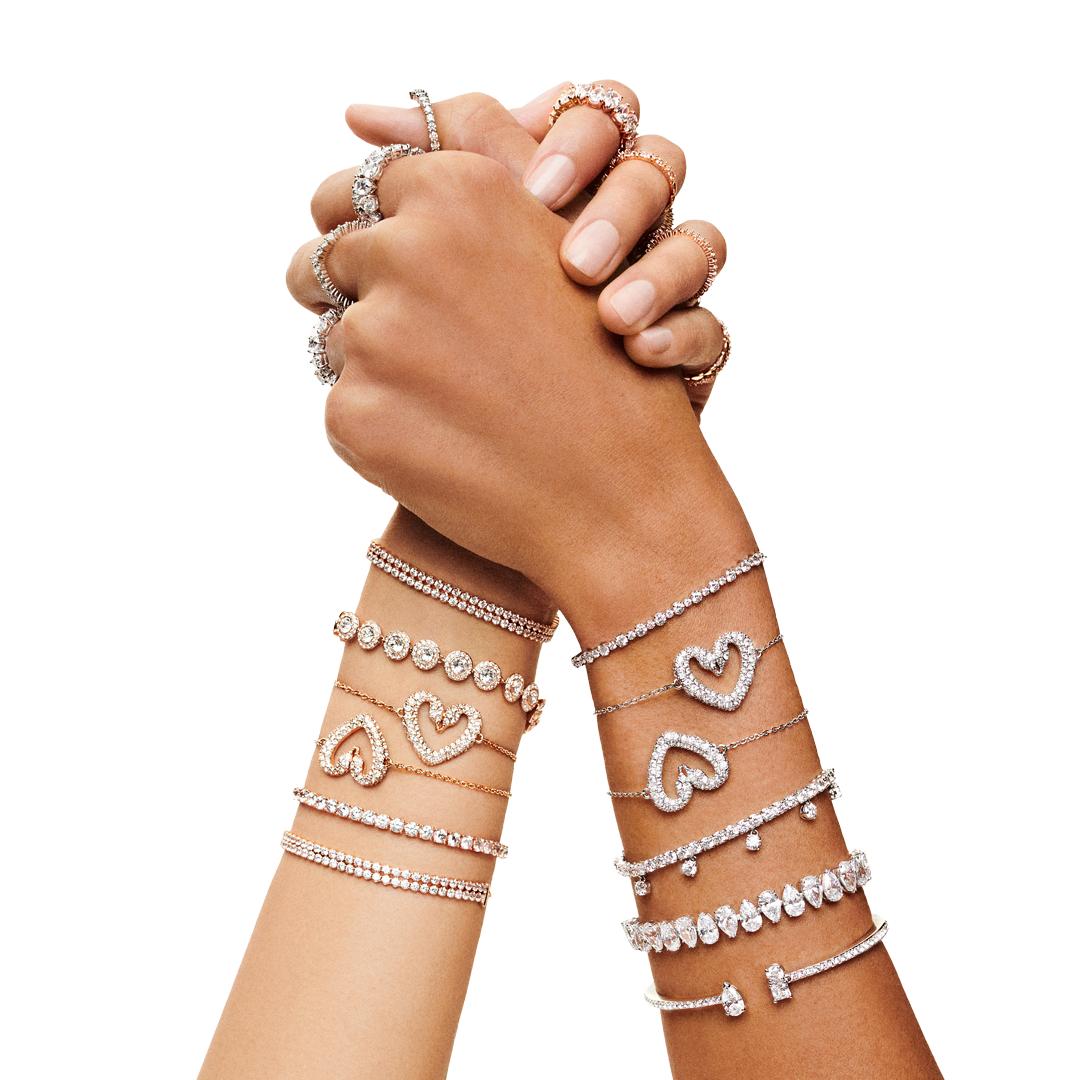 Find your perfect sparkle bracelet from their elegant collection of bangles and sliders. Like their Una, Infinity and Stella ranges, for example. Delightful with summer dresses and simple blouses. They combine symbols of affection with a touch of Swarovski Crystal Jewellery sparkle. A winning combination that also makes them thoughtful gifts for your nearest and dearest.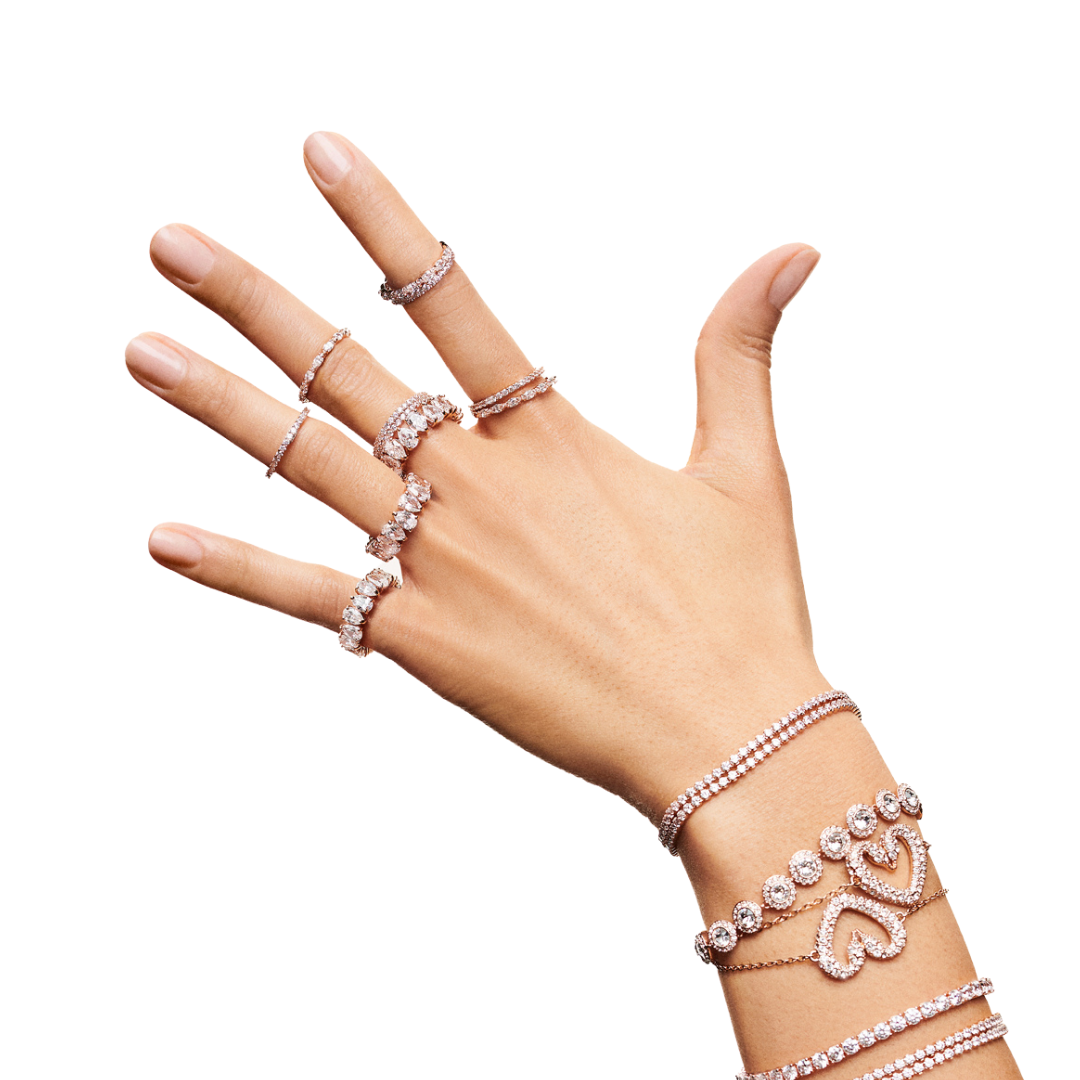 Or perhaps you're looking for a classic design to go with that little black dress? If so, a Swarovski tennis bracelet is the perfect pairing  with glamorous evening wear. Wear them alone or stacked and add matching rings for women for extra sparkles.
And if you really want to make an entrance, the Constella, Millenia and Harmonia ranges pack a powerful, crystal punch. Combining stunning colours with maximum sparkle for the ultimate statement piece. 
Stun the crowd, with Swarovski earrings
Whether you're looking for elegant earrings for women or nighttime swagger, Swarovski has got a crystal showstopper for you. Hoop earrings, drop earrings and studs all come covered in sparkle, in styles from the minimal and classic, to the serious statement piece.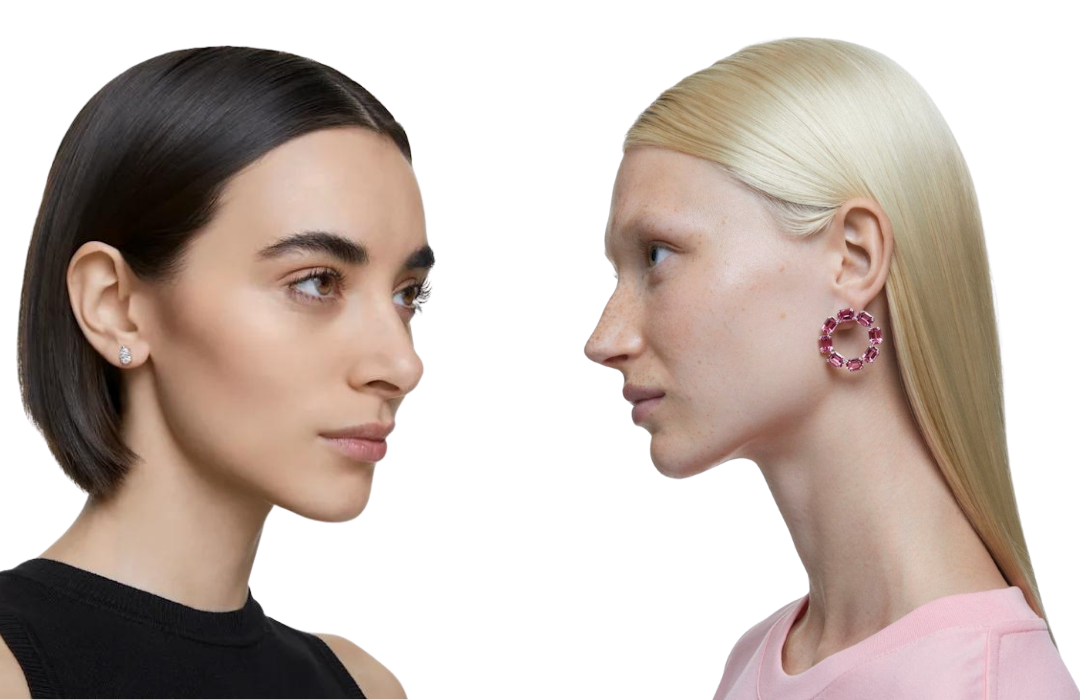 From single crystals in classic stud earring cuts, to colourful drop earrings and symbolic pieces. They've got every look and style you could want, while remaining unmistakably Swarovski.
Choose a pair of sophisticated sparkling hoops to wear to the office, for instance. Or a drop-dead gorgeous pair of statement earrings to take to the bar. They even make giant crystal ear cuffs, for extra sparkle.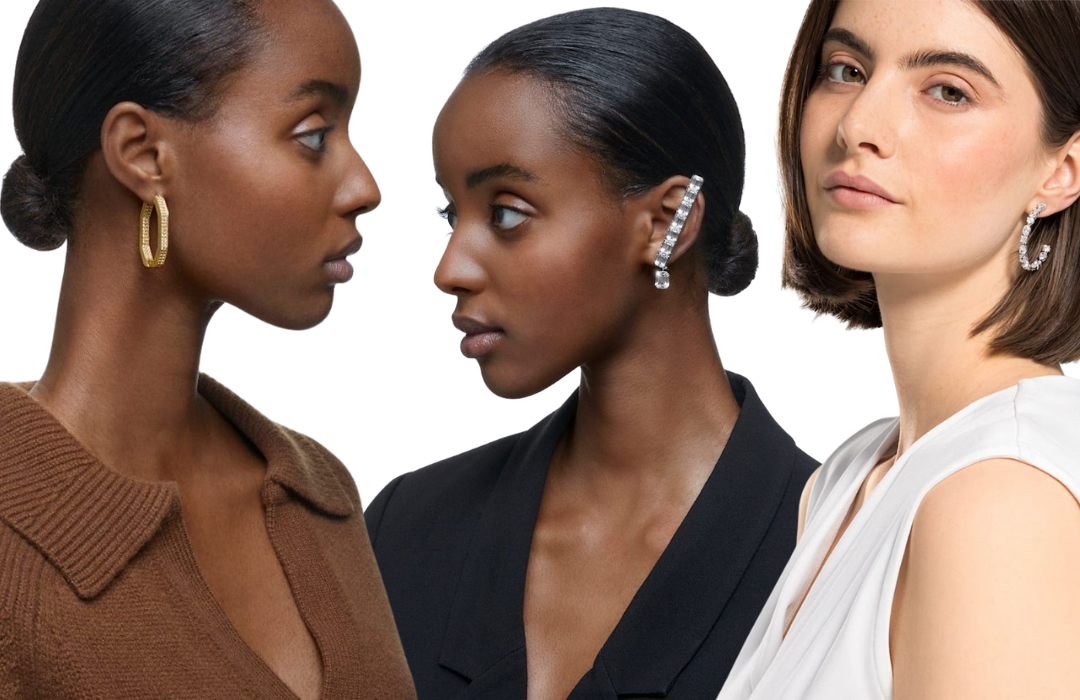 Swarovski necklaces: a sparkle to suit every occasion
As with all their jewellery Swarovski has an enviable women's necklace collection to cover any occasion. From the classic tennis necklace to their most recent collection. Whatever look you're going for, discover your inner sparkle with a Swarovski crystal necklace.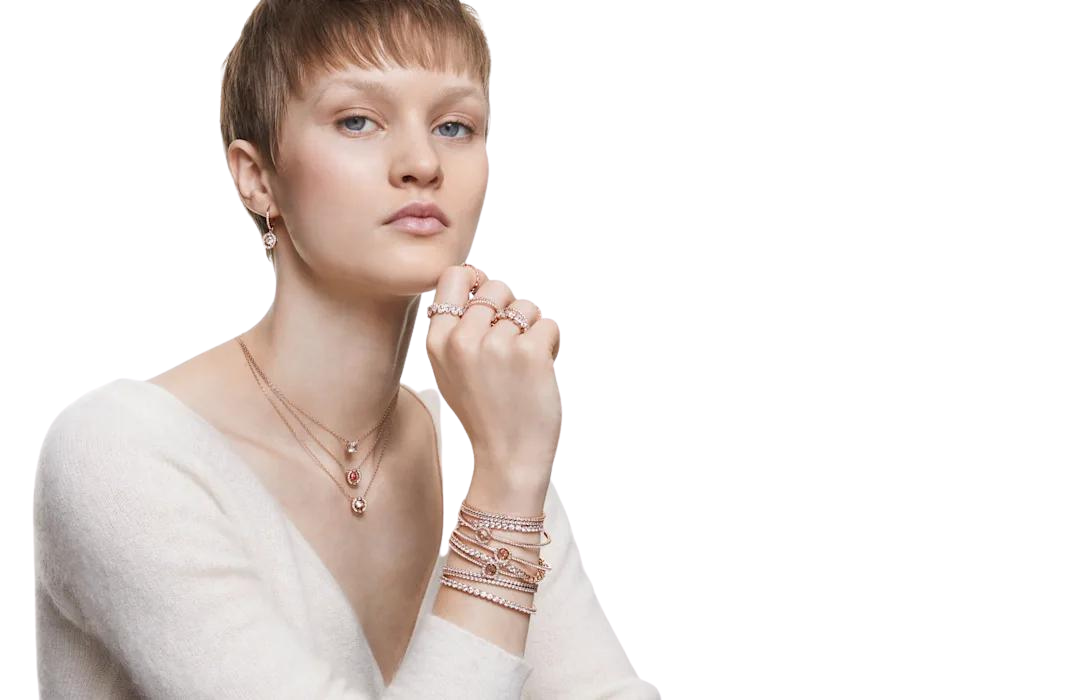 We love their simple and delicate single stone pieces. Perfect for stacking or wearing alone. While their collection of symbolic jewellery makes meaningful jewellery gifts for special occasions. Choose the classic Swarovski swan, for brand fans. Or their range of heart and infinity symbol jewellery for your nearest and dearest.
And for those days when you need some sparkle on your side, try the Millenia and Harmonia ranges. Big, bold and colourful pieces, find your crystal superpowers with a fabulous Swarovski necklace.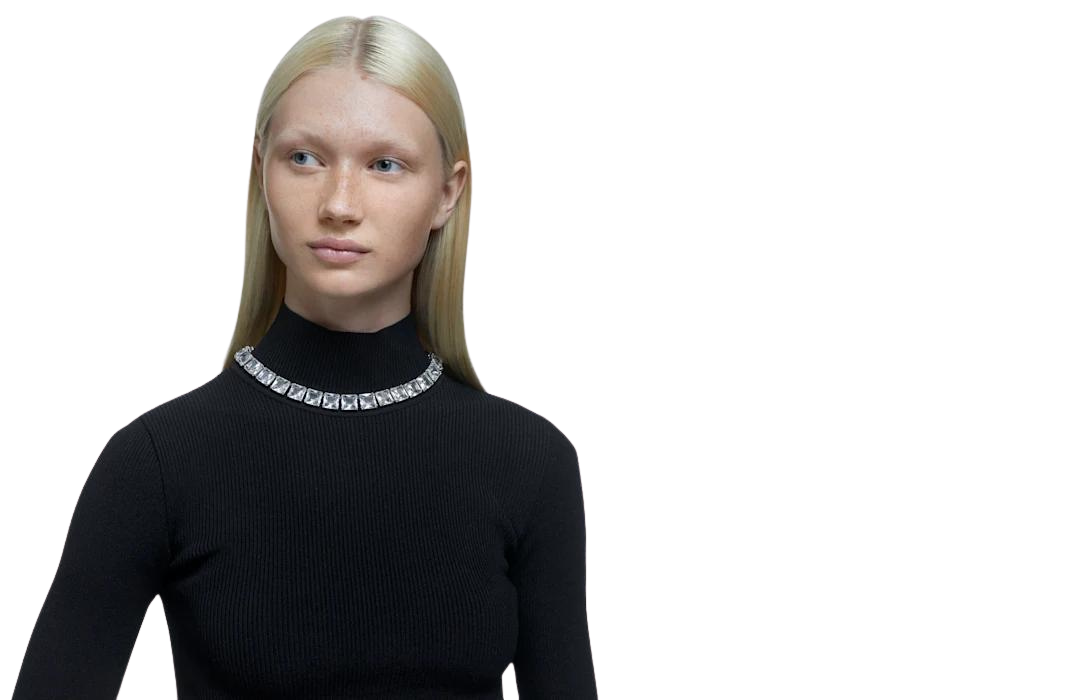 Other Swarovski sparkle goodness
As well as making world-leading crystal jewellery, Swarovski makes accessories. Putting their innovative design and style into phone cases, pens, watches, charms and collectible crystal figurines.
Their pretty pens make a stunning gift for birthdays and Mother's Day. While their crystal models are sought after by collectors the world over.
Check out their full range of sparkling accessories online and find the perfect sparkle to make your day.