February can be a tricky month. Is February jewellery the answer for a pick-me-up?
The weather is not yet picking up and Winter seems like it will never end. January 2021 has been especially challenging.
We see daylight for a little bit longer each day, but it feels like Summer is a long way away.
What better way to brighten up your February than with a fabulous new piece of jewellery?
Here are our top February tips to lighten your mood through jewellery therapy.
Add some colour
When the day is grey and you've forgotten what the sun feels like on your face, add some colour to your day with jewellery.
There are more than a few ways to do this, but here are some of our favourites.
You can add bright charms to your Thomas Sabo charm bracelet. A Thomas Sabo charm necklace or bracelet is so versatile.
Wear your Thomas Sabo charm bracelet its own or add your choice of charms. The lobster clasp makes it super easy to change over the charms.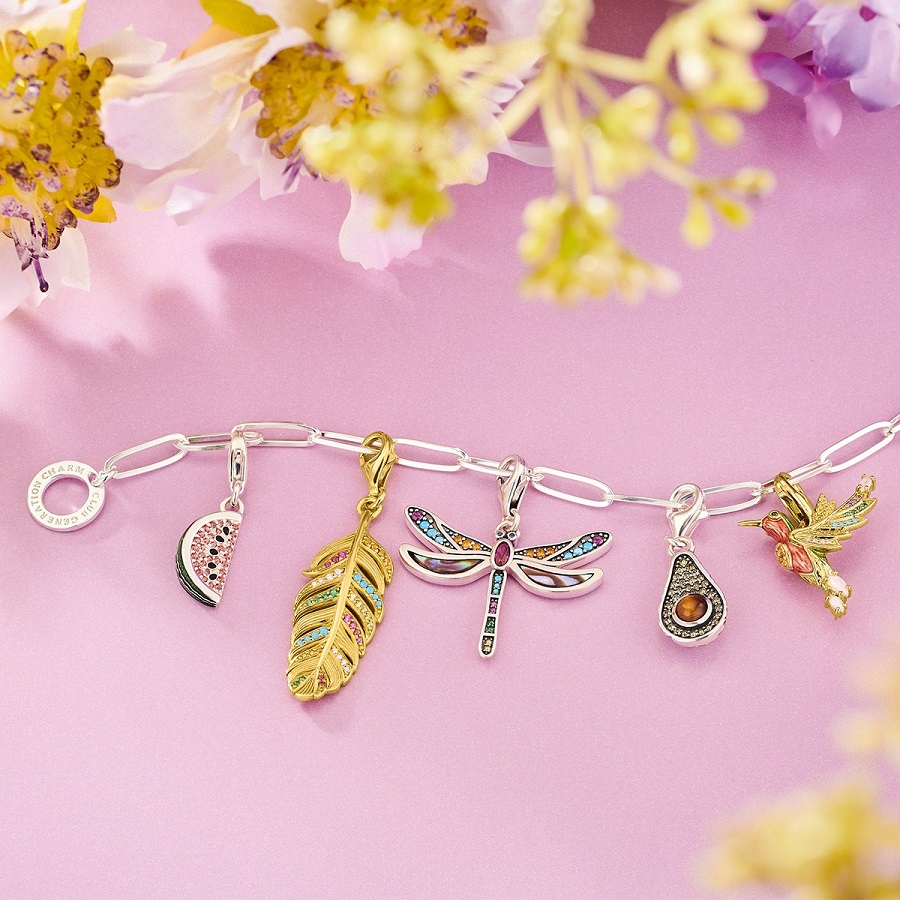 You can also dive into the new collection from Pandora. Pandora Colours is the perfect way to add bold and bright colour to your jewellery collection.
Add brightly coloured charms to your existing Pandora collection, or treat yourself to a new piece of Pandora jewellery.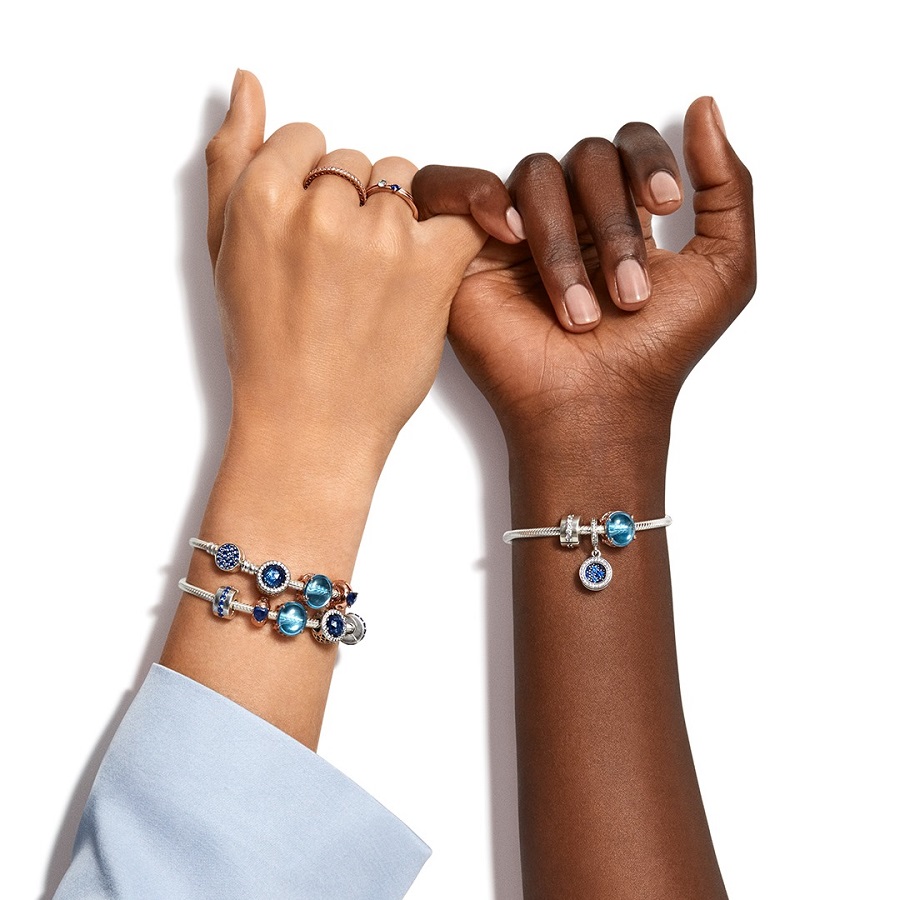 Another brilliant way to add colour is with Les Georgettes. Les Georgettes is an established French jewellery designer.
A Les Georgettes bracelet can be customised with a reversible leather insert.
You can create different looks by wearing your Les Georgettes bracelet on its own, with one of two reversible colours, or add more leather inserts to you collection.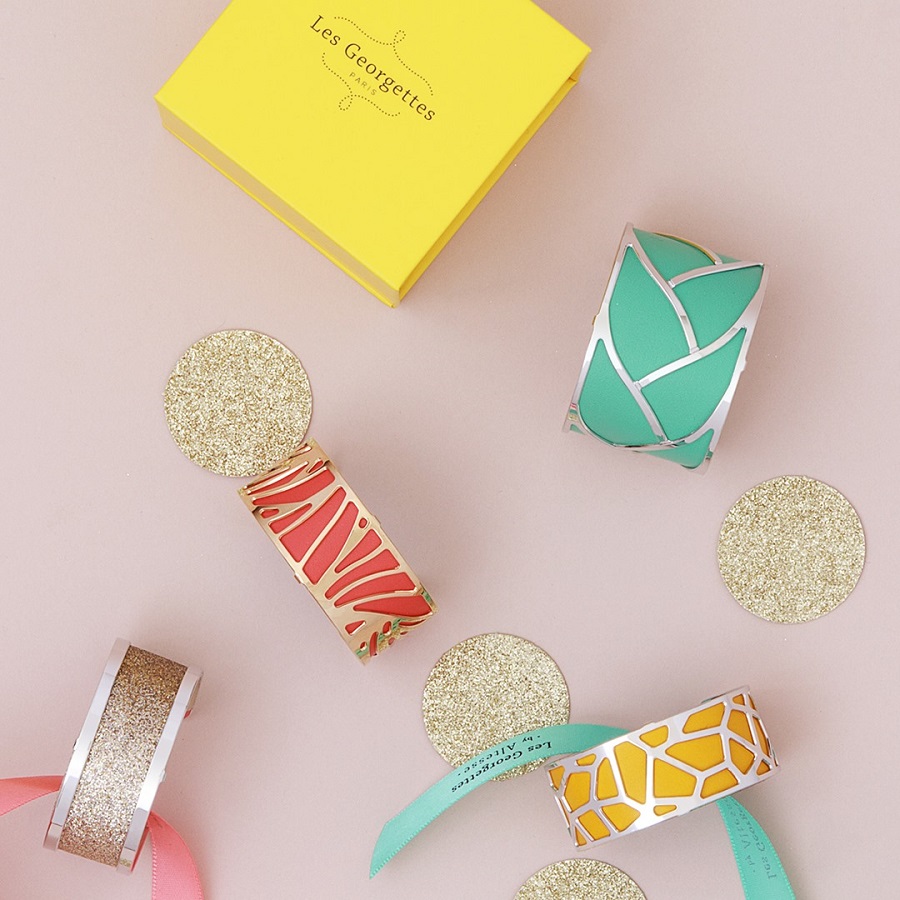 Shop Les Georgettes jewellery.
Stack and layer
Take what you see in your jewellery box, and add pieces you can stack and layer to make a bigger statement. Stacking bracelets, multiple rings, or layered necklaces.
Annie Haak is one of the best stacking jewellery brands. Annie Haak's stacking bracelets are one of her most popular collections.
Stack Annie Haak bracelets in different bead sizes to create texture, or mix your metals with a combination of silver and gold.
Many Annie Haak bracelets feature meaningful charms, like her signature My Guardian Angel charm. There are also some bracelets with messages engraved on a heart charm.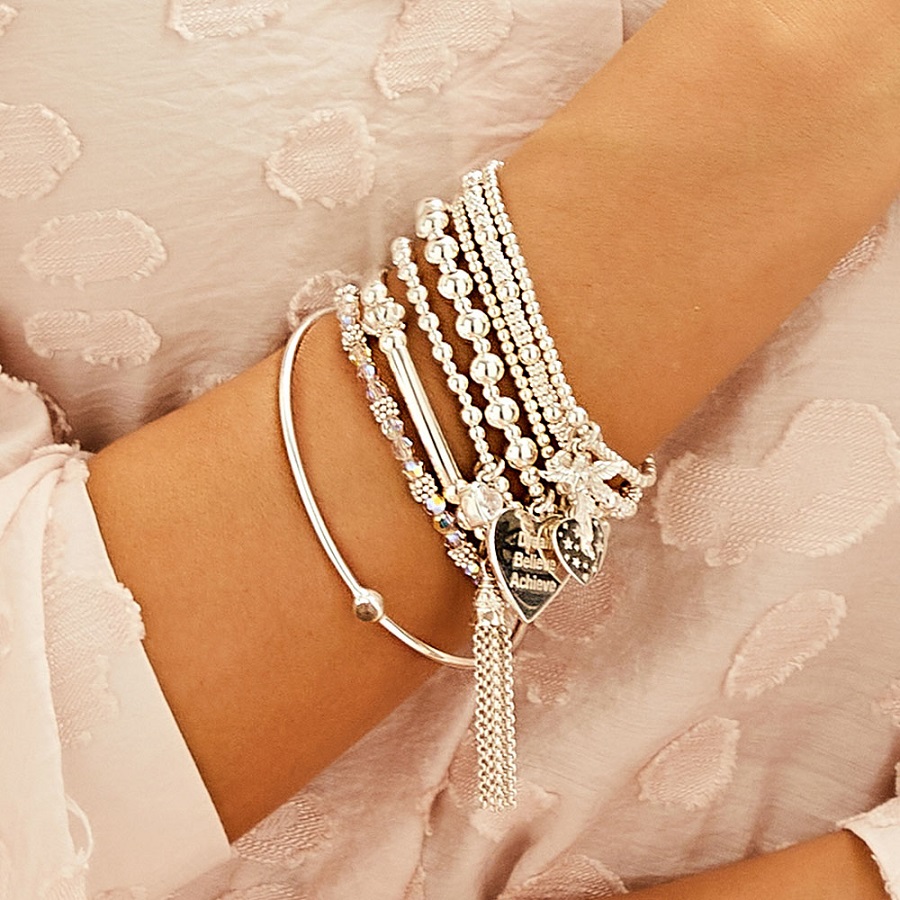 Ania Haie is another of our favourite jewellery designers for layering jewellery. Ania Haie necklaces, bracelets, earrings and rings are all perfect for creating a curated look.
The look is dainty and on-trend. Combine different pieces together to create new looks.
Ania Haie jewellery is both affordable and stylish. It also comes in gorgeous jewellery packaging, making it a brilliant gift.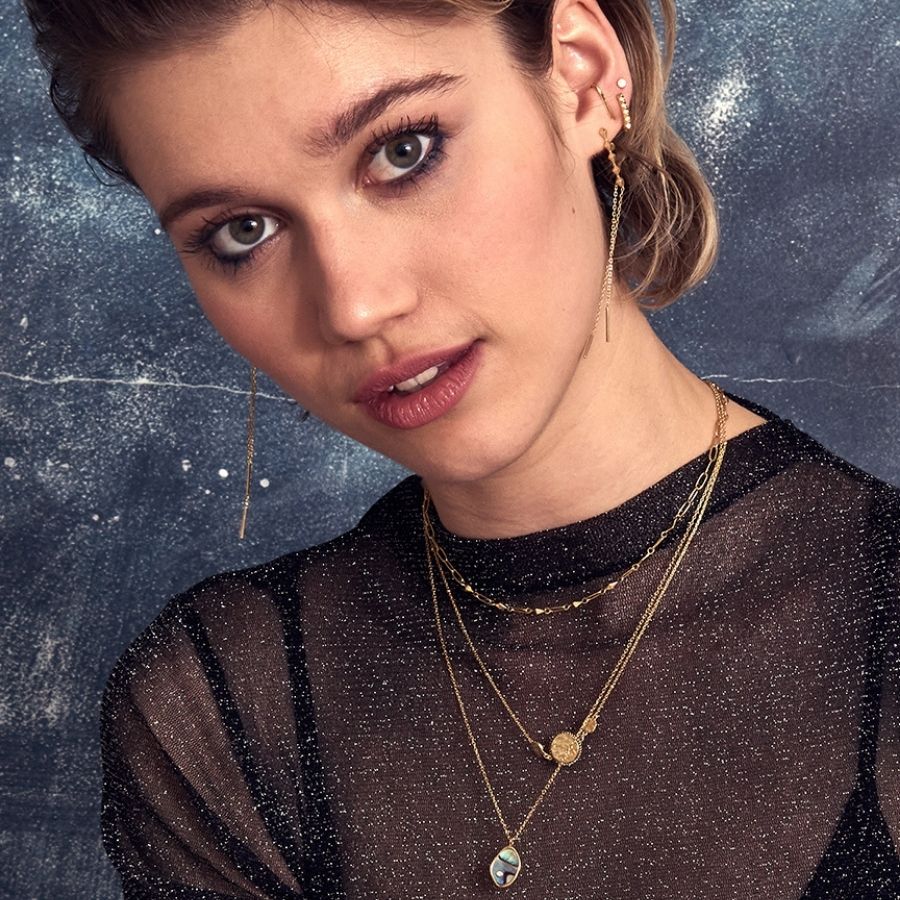 Supersize your sparkle
Adding sparkle to your jewellery collection is a great way up the glamour in the colder months.
Cubic zirconia, crystal or diamond jewellery will all add a touch of magic even when you are wrapped up in Winter woollies.
We love Kit Heath's addition of sparkling white zirconia to some of their classic collections.
The beautiful Empire Astoria Starburst pieces are perfect for a dainty and chic weekend look. We also love the upgrade to the Bevel Cirque collection.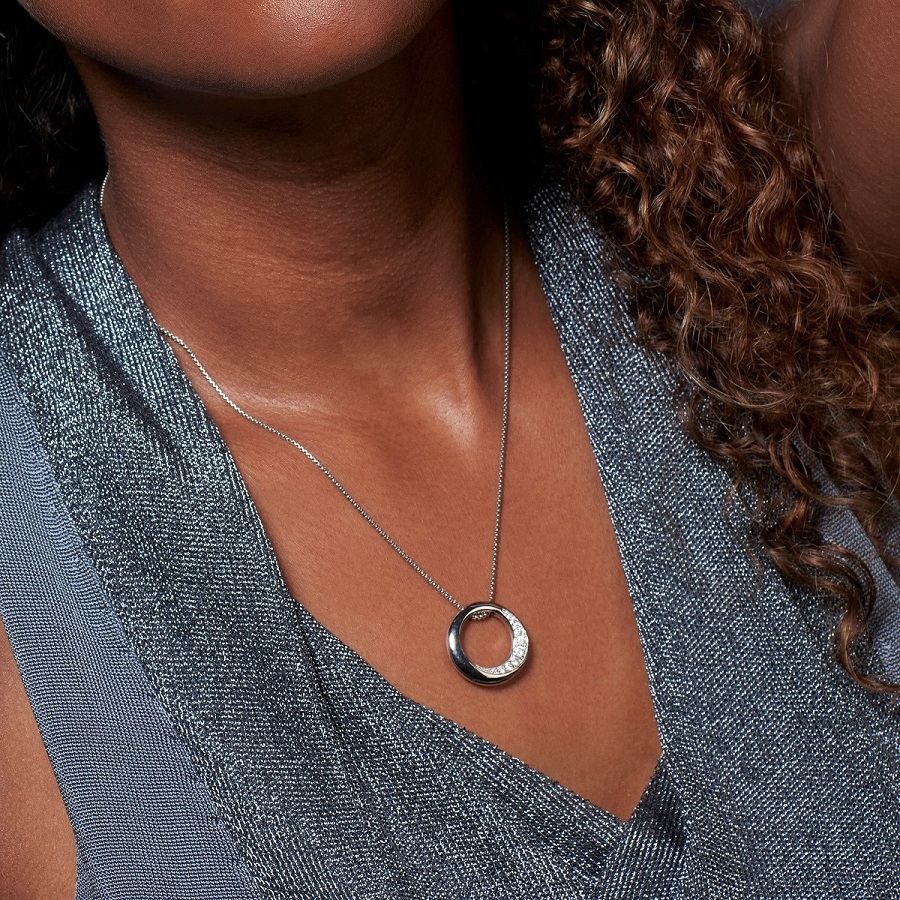 Swarovski is synonymous with sparkle. Each piece of Swarovski jewellery contains sparkling Swarovski crystal.
You can't go wrong with classics from the Swarovski Tennis collection for timeless sparkle. But there is also so much more.
On-trend everyday jewellery and the Atelier Swarovski collection if you are looking for something more high-end.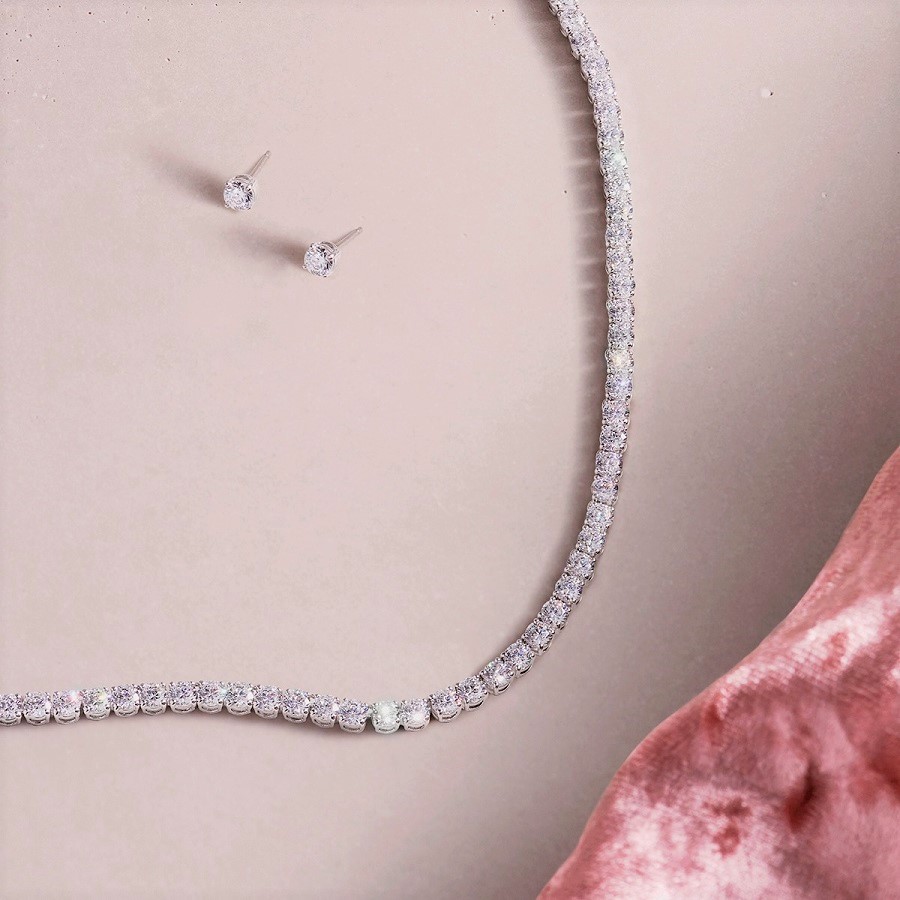 Treat yourself or a loved one to some colour, stacking style or sparkle with a new piece of jewellery this season. It's sure to bring a smile.
It may seem a littler early to be wishing for Summer, but let's face it - that's something to look forward to!
Bring on Summer!
At Niche Jewellery we love helping our customers keep up with the latest jewellery trends and find gifts for every occasion. To keep you up to date, we regularly review and revise our jewellery blog content so that you can be inspired by beautiful jewellery. This blog was last revised and updated for February 2021. Happy shopping and thank you for supporting an independent business.