Christmas is approaching as it always does - faster than a speeding bullet! If you haven't yet finished choosing Christmas gifts, why not consider something collectible?
This last part of the year inevitably flies. No doubt you are up to your elbows in gift lists, elves on your shelves and tinsel. If you are looking to choose a thoughtful gift that also saves you time in the future, we've got a top tip for you.
Select a gift that is collectible. You not only choose a lovely treat to show how much that person means. You also give yourself a long list of future gifts that you know they will love!
Here are our top tips on collectible gift ideas that can win you brownie points and give inspiration for future gifts.
Annie Haak jewellery
Annie Haak is one of our favourite stackable and collectible jewellery brands. Her designs make for brilliant Christmas gifts.
Crafted in Sterling Silver, Annie also uses high quality crystals, stones and charms where a little sparkle is needed.
We love the fact that many of the charms and designs carry special meanings, or mottos. The signature 'My Guardian Angel' charm features in many of Annie's designs. The Mini Orchid motto bracelets include a charm engraved with a special message such as 'Fabulous Sister' or 'Fabulous Friend'.
This makes it an even more personal gift, without needing to have something custom made or engraved.
Annie Haak is the perfect jewellery brand to give and keep giving.
You can start with gifting a single Annie Haak bracelet or ring to a friend or loved one, and add to their collection with each birthday or occasion thereafter. Not only do they end up with a stunning stack of Annie's gorgeous bracelets, but you save yourself the task of deciding what to give. Perfect!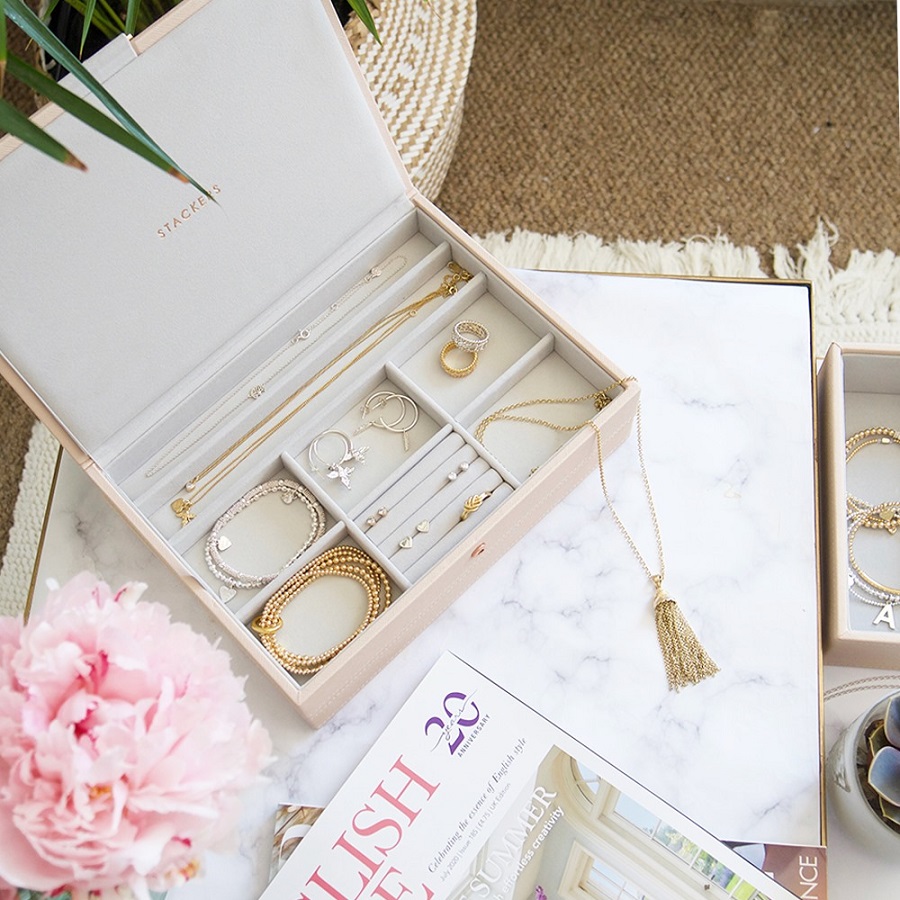 There is also the option to start with a bracelet stack or ring stack if you are looking for something a little more substantial to begin with, but you can still add to these because you can never have too much Annie Haak!
Shop Annie Haak designs, or read more about this stunning brand and why we love it.
Swarovski Crystal
Swarovski crystal is somewhat of a collector's dream. Stunning crystal ornaments and figurines can instantly brighten a room, letting the light play off them.
Swarovski crystal is available in a variety of collectible ranges. From animals to zodiac, to film characters and hobby-related crystal, there is something for everyone.
For the dance lover - the ballet collection. For the Star Wars buff, a crystal Princess Leia will let you start them off on their collection, then add the other pieces from the Star Wars range for future Christmas gifts or other milestones.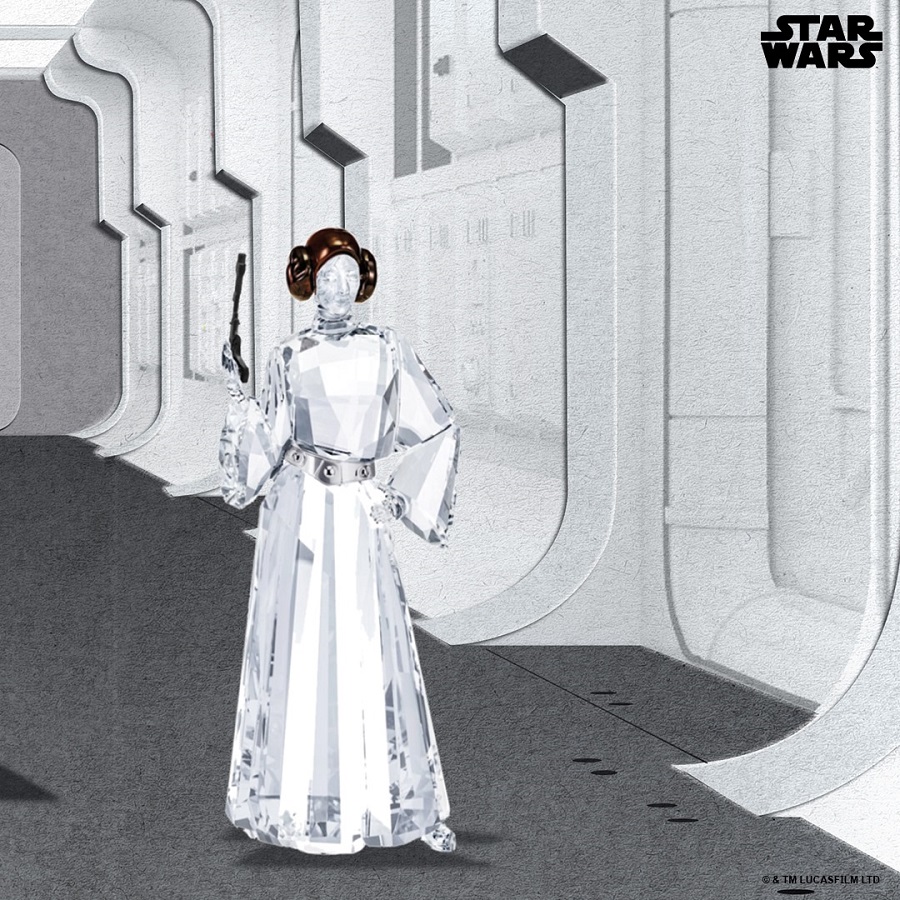 Swarovski Crystal decorations make brilliant Christmas gifts. They are a little bit out of the ordinary and a real treat for the recipient.
Find out more in our blog, 'Let your home sparkle with Swarovski Crystal'.
Charm jewellery
Charm jewellery is an oldie but a goodie. There are quite a few charm bracelet systems around.
Pandora is often top of mind, and you'll find a huge range of beautiful charm bracelets and necklaces that are hand-finished with stunning detail.
Many of the charm carriers also have matching designs in earrings, rings and necklaces. These collections also give you many future gift giving ideas.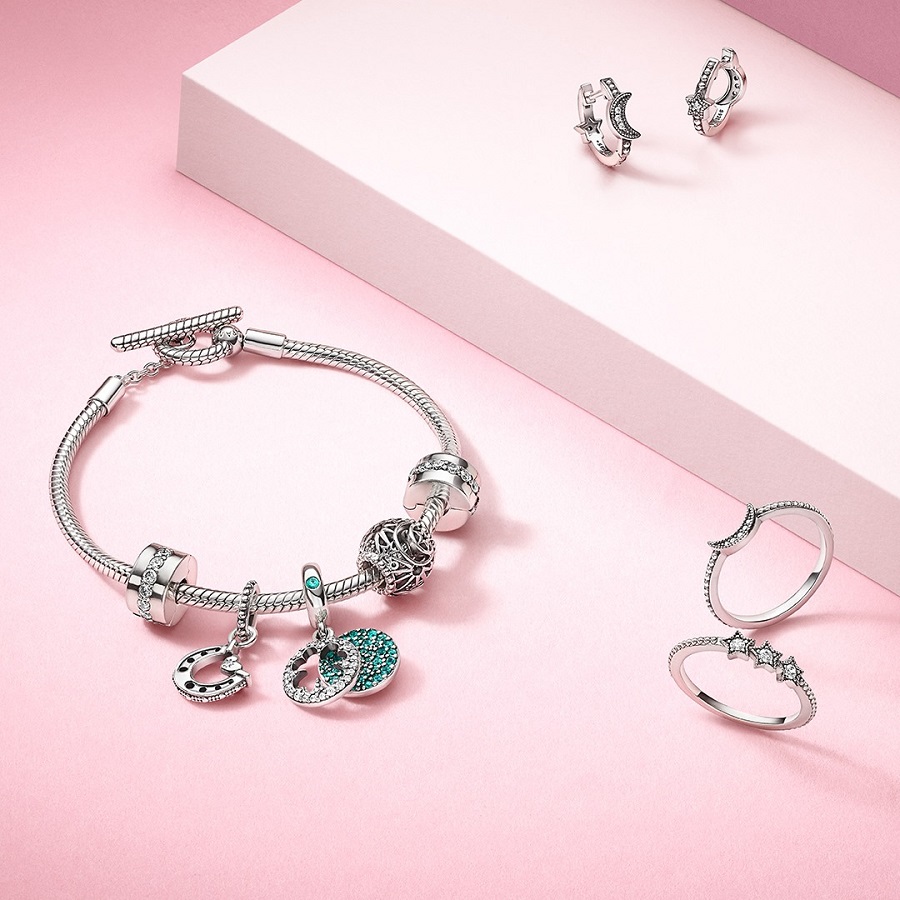 Thomas Sabo also has a long-established charm system that is unique in its own way.
Thomas Sabo has a wide range of charm carrier styles, with bracelets and necklaces of different designs and finishes.
One of our favourites is the long link charm bracelet, with more of a paper-clip shaped link which looks equally good on its own as with just one or many charms.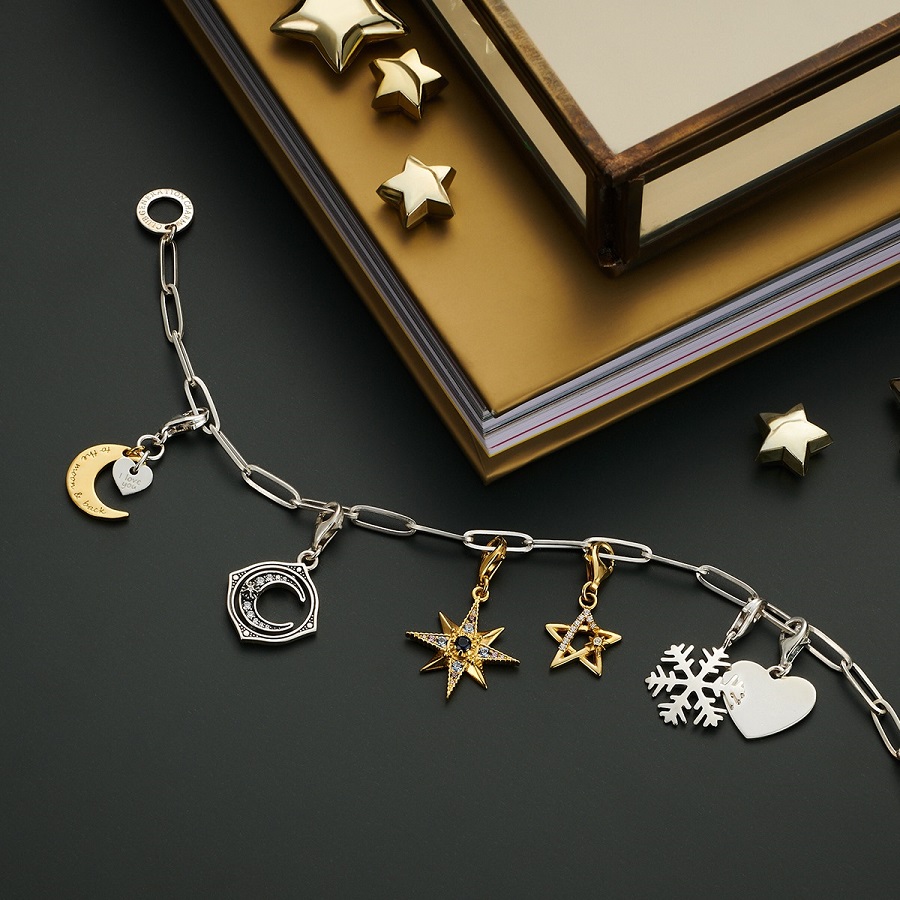 Some charm bracelets look just like that - a charm bracelet. This means the wearer may feel pressure to add quickly to their collection to 'fill up' the bracelet.
With a Thomas Sabo charm bracelet or necklace, charms can be added slowly because they look just as good as a standalone piece of jewellery.
The innovative lobster clasp closure also means charms can be easily interchanged, without removing all of the charms.
Remix by Swarovski
Swarovski's Remix is a very cool alternative to traditional charm jewellery. Remix is a completely versatile system made up of 'strands'.
The strands can be worn as a bracelet, or combined to create silver necklaces for women, chokers, or even belts or headbands. You can also create a wraparound bracelet or a bracelet stack. The sky is the limit!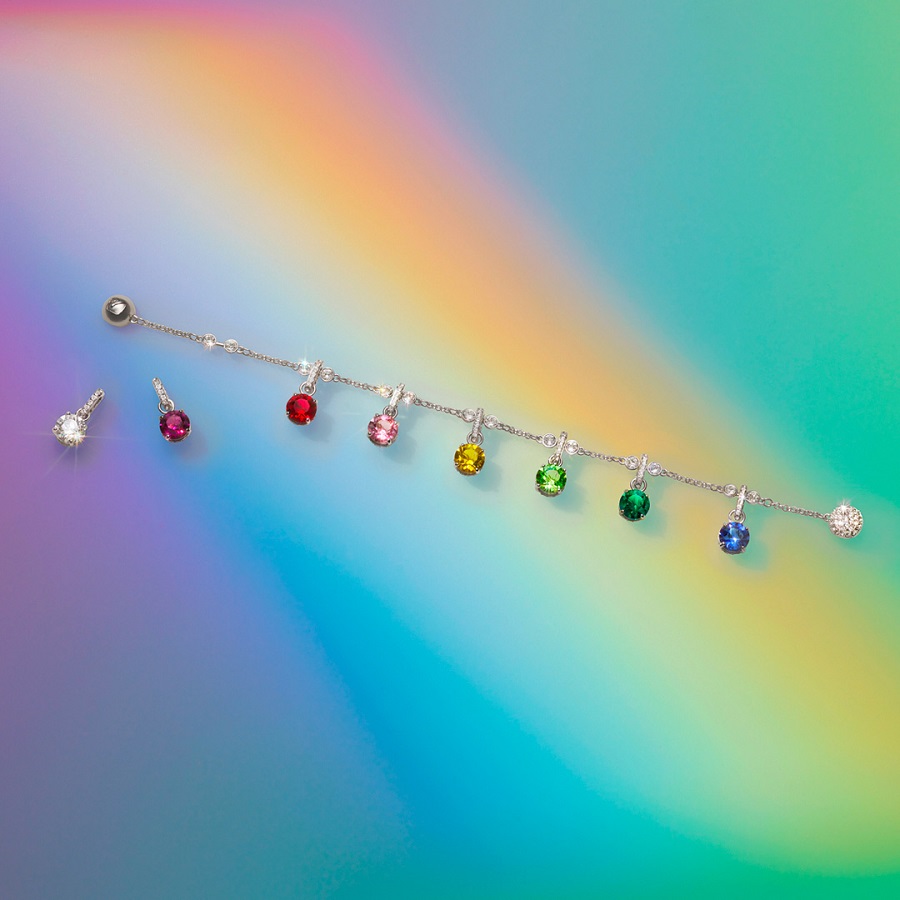 You can even add charms to your Remix pieces. Choose from letters, symbols and birthstones. Find out more about Swarovski Remix in our style guide.
Check out our blogs 'How to wear Swarovski Remix' for the basics and 'Charm your way to unique style' for an update on the charms you can add to this collection.
Composable by Nomination
Composable is another twist on the charm jewellery phenomenon, but it's quite different to anything else out there.
Instead of attaching charms to a 'carrier', meaning a bracelet or necklace, the charms are rectangular and actually make up the bracelet.
You replace the blank base charms, which can then be used to start off another bracelet - ingenious!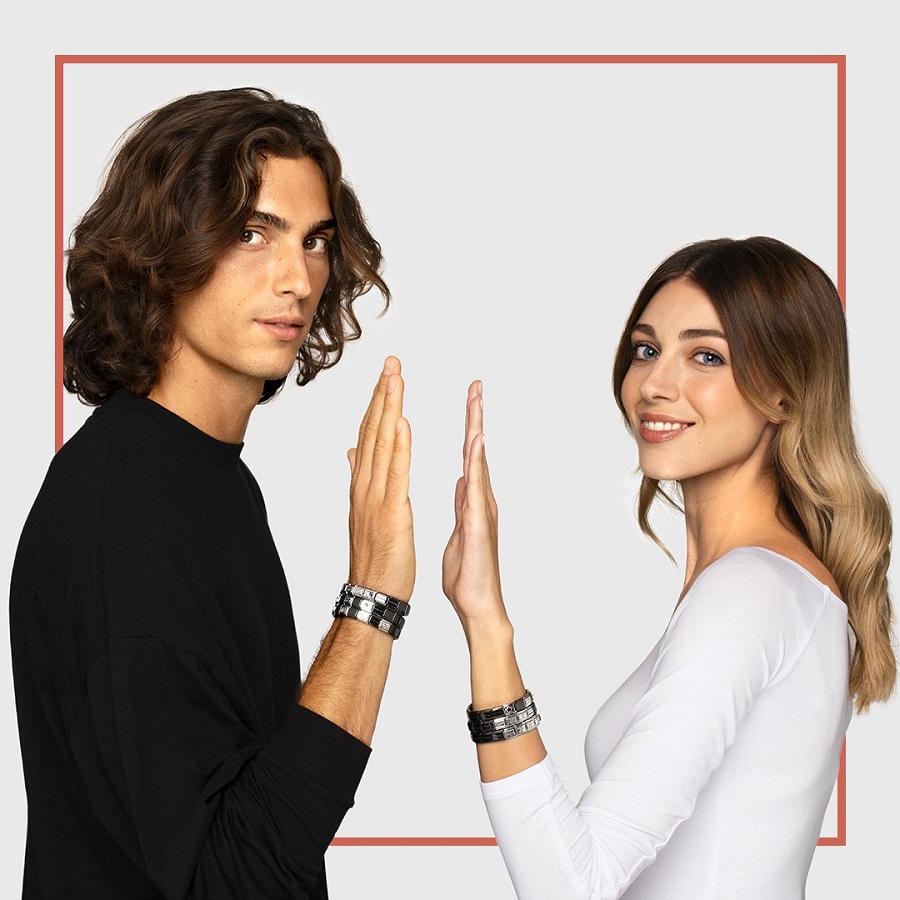 Nomination Composable is made from Stainless Steel, which is not only hypoallergenic and hard-wearing, it is also very affordable.
With charms starting from just £18, and the base bracelet costing the same, it's a very well-priced option. You can easily add to their collection for future gifts. It also comes in a watch or necklace design.
Composable is also very personalised, The charms come in a huge range of symbols and designs which can be used to create a very unique piece of jewellery.
Help create a style based on the wearer's style, loved ones and interests.
You can find the Composable range in our Leigh-on-Sea store or shop Nomination online.
The upshot
Don't delay - let's get on with the wonderful act of giving.
And with this little secret you'll save time and effort for many gifts to come!
Shop for cool collectibles at Niche Jewellery online and support an independent business.
More than ever in this challenging year, your support is so very much appreciated.
The Guardian has put together some photographs of the 'new normal' Christmas 2020 Around the World. It may not be what we know as normal, but we can still choose beautiful Christmas gifts to show our appreciation for friends and loved ones.
Happy shopping!
From time to time we update our articles to reflect the latest styles and keep them current. This blog was updated on 9 December for Christmas gift ideas 2020.