Modern, clean, contemporary. Calvin Klein's signature style is just that. Calvin Klein jewellery and watches are crafted from hardwearing stainless steel.
They are always on-trend, yet will last for years to come.
Niche Jewellery an official stockist of Calvin Klein jewellery and watches.
This iconic brand features bold, modern statement jewellery and high quality timepieces. Calvin Klein is a great addition to our selection of stunning brands.
Why we love Calvin Klein jewellery
First of all, Calvin Klein is an iconic fashion brand. It offers innovative designs that move ahead of the trends.
Calvin Klein pushes the boundaries, yet creates elegant and sophisticated designs.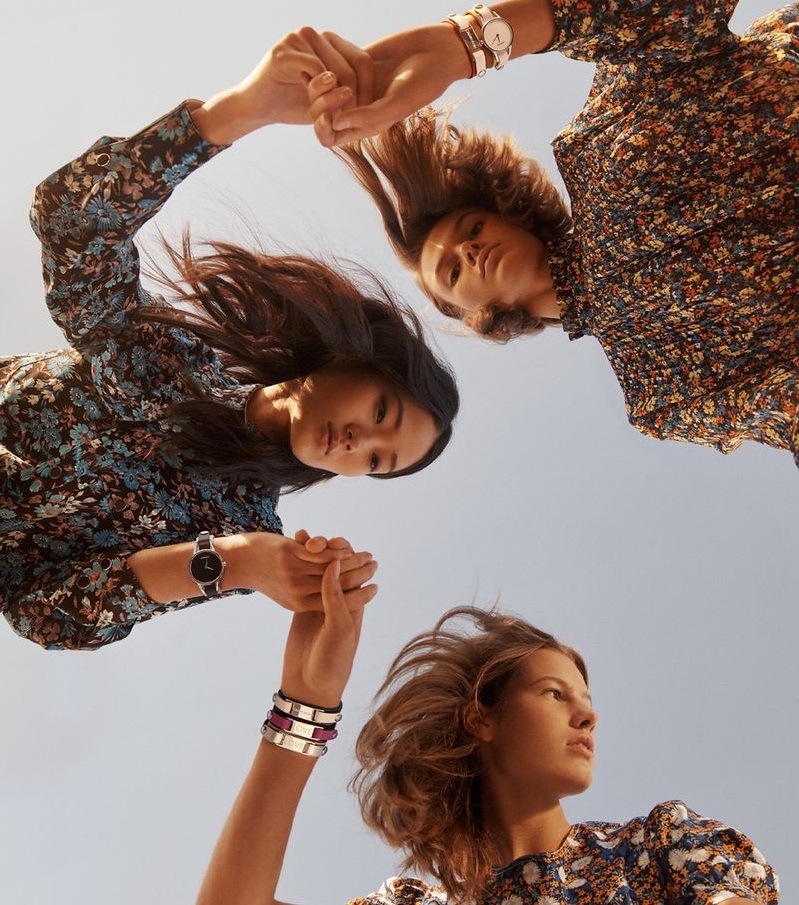 We also love the sleek, cool stainless steel the designs. Some designs also feature high quality gold or rose gold PVD plating or crystal embellishment.
Stainless steel is one of the most underused and underrated metals for jewellery design. It is hardwearing and the polish gives long lasting shine.
Jewellery made from stainless steel is also hypoallergenic and doesn't tarnish. It won't fade or discolour over time, making it extremely low maintenance!
We also love the fact that Calvin Klein jewellery constantly evolves.
Led by fashion trends yet keeping to designs that will stand the test of time, Calvin Klein jewellery is a the perfect balance between classic and edgy.
Take a peek at our current Calvin Klein collection.
Need more inspiration? Shop bracelets for women.
In their own words
"Explore our collection of women's jewellery and watches, and craft your sophisticated and modern look with CALVIN KLEIN"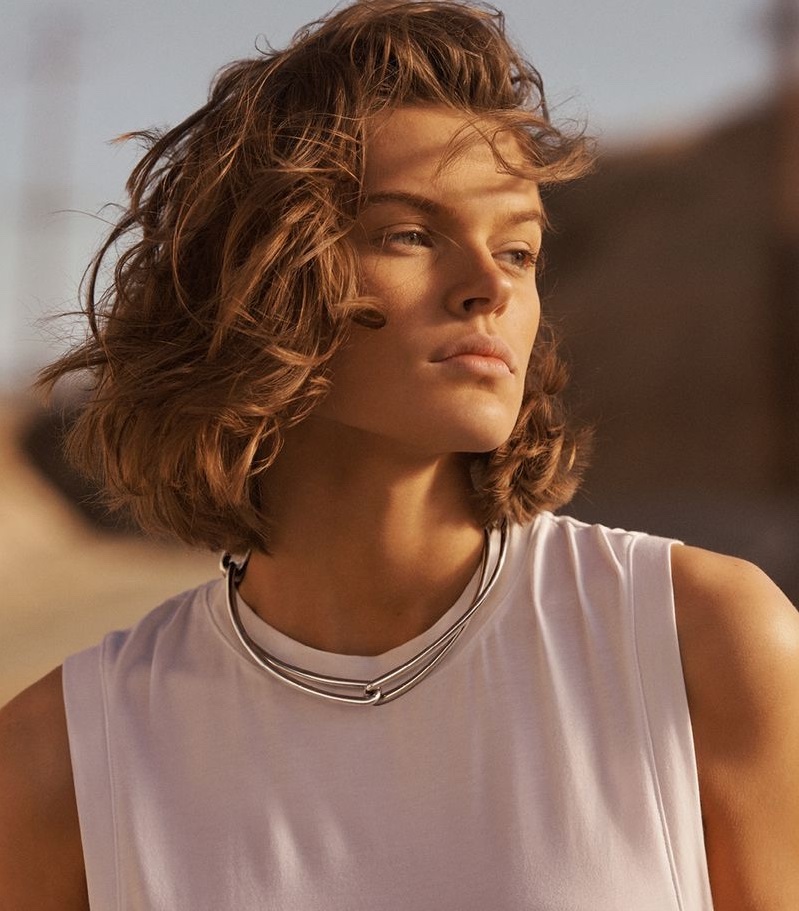 Who wears Calvin Klein
From the hip and young to the more seasoned Calvin Klein fan, this range is so versatile that anyone can wear it. From classic and elegant to cutting edge and fashion forward, there is a style for every occasion.
As a celebrated designer brand, Calvin Klein jewellery is always distinctive and ahead of the trend. It offers elegant accessories that are both beautiful and functional, and are suitable for any age range.
Many supermodels and actors model for Calvin Klein.
Explore our Calvin Klein collection.
Need more inspiration? Shop silver necklaces for women.
Our favourite pieces
We love all the watches - wear the stylish simplicity of Calvin Klein watches seamlessly from day to night.
Calvin Klein watches are a great combination of contemporary, stylish and a little edgy.
The Calvin Klein Stately Watch is the perfect example. With its open link strap design, it is available in both silver and rose gold finishes.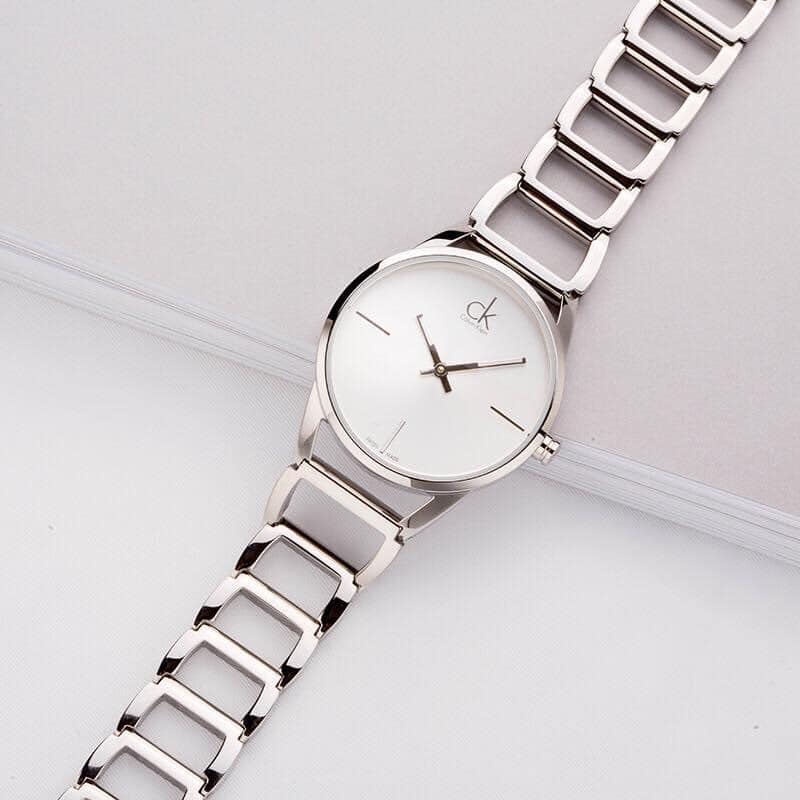 We also the champagne gold tone which came out in SS19, shown here in the Statement collection pieces.
The gold tone finish and white crystal embellishment will take you from the office to your evening event with ease. It also features a unique 3D profile and an adjustable slider clasp.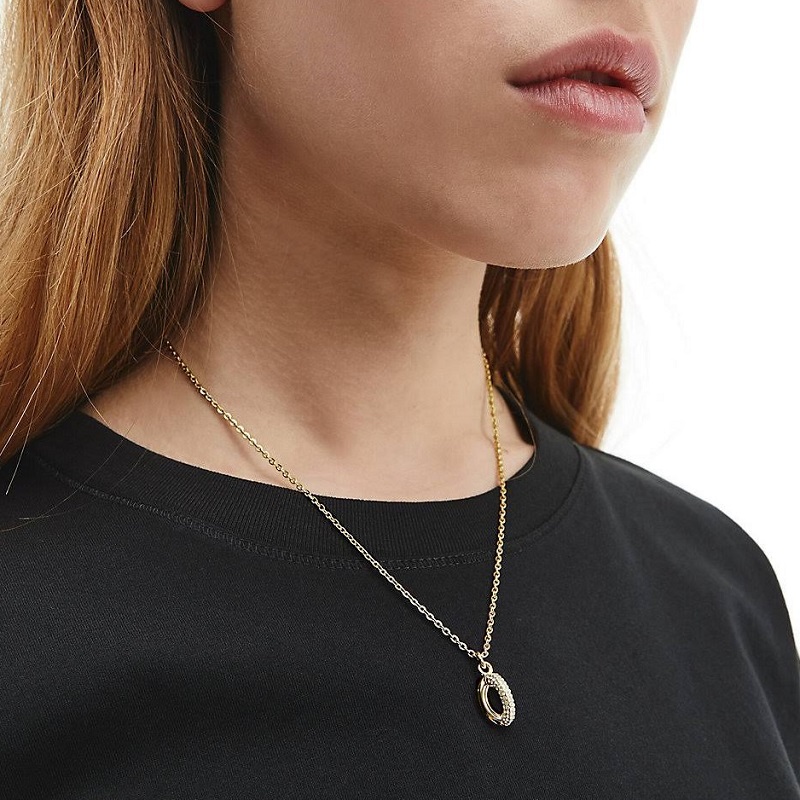 This new hue is a softening of the typical gold hue and adorning pieces with a PVD colour. It is inspired by consumer demand and catwalk styles.
But you can't go past the classic silver tone of polished stainless steel. The silver grey tone of stainless steel is versatile and goes with any outfit.
The Ellipse bangle is the perfect organically curved shape to complement any outfit. With a handy hinge and open bangle design, you'll want to wear it every day!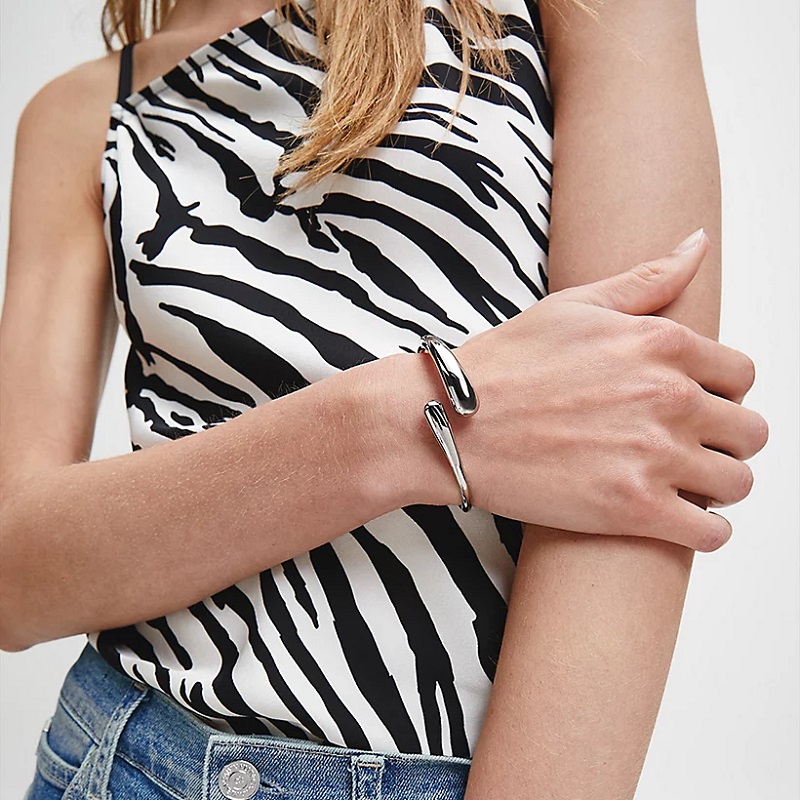 Shop Calvin Klein jewellery at Niche
Where to find Calvin Klein watches and jewellery
At Niche Jewellery we stock a stunning collection of Calvin Klein designs. Pop into store to see the range or shop Calvin Klein jewellery and watches online here.
Need more inspiration? Find all you need in online jewellery here.
At Niche Jewellery we love helping our customers get the latest jewellery brands and timeless diamond elegance. We love sharing tips to help you get the most out of your jewellery collection. As a result, from time to time we update our blog content for content and accuracy. This article is up to date as of May 2021. Any questions? Just contact our friendly team in the way that is most convenient for you.