If you're planning your big day, you will want every detail to be perfect. From big decisions like venues and outfits, to important small details, like bridal hair styles and accessories. Luckily, when it comes to bridal hair accessories we can help you make the right choice. We've got suggestions on how to wear gorgeous hair combs, tiaras and hair vines.  So you can add the finishing touches to your bridal outfit and tick one more thing off your wedding to-do list.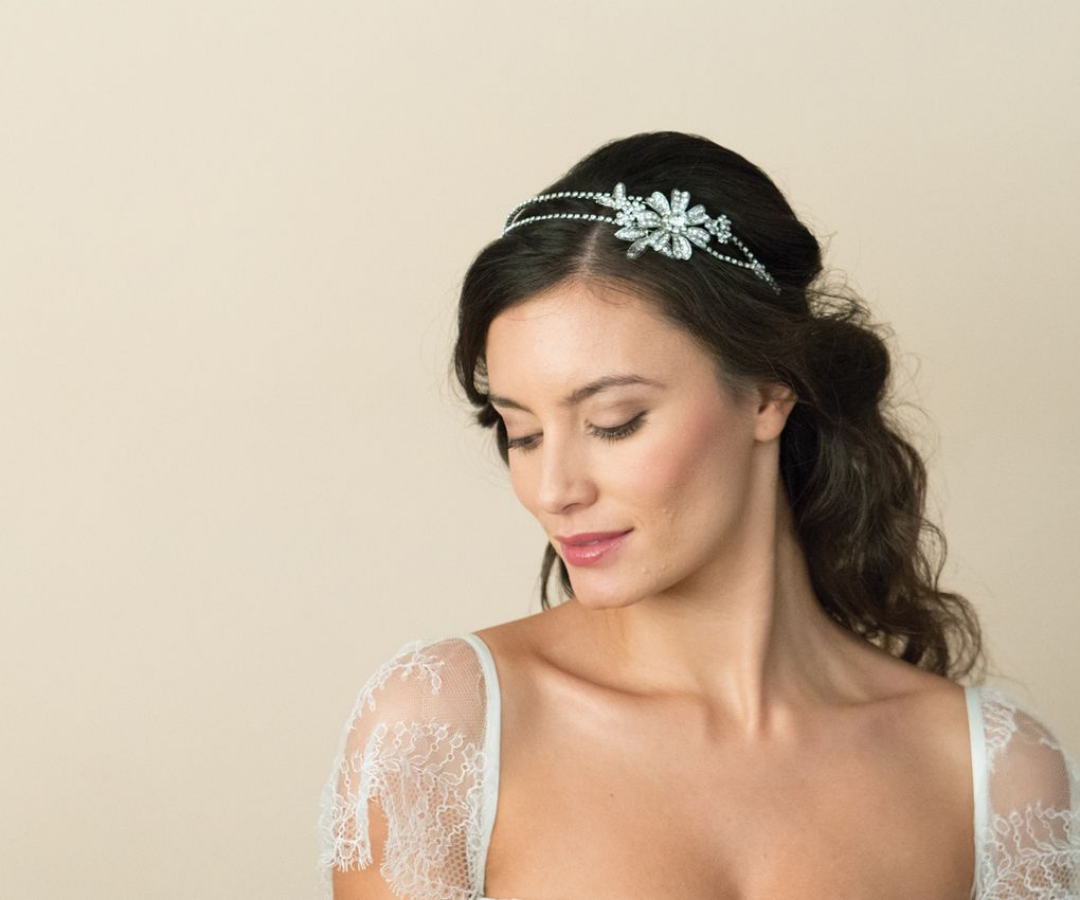 Big day, big decisions, small details
When you're planning your wedding there are lots of big decisions to make, from the venue to the dress. But once you've found that perfect setting and bagged your dream outfit it's time to focus on the details. Like, how will you wear your hair? Will you go veil or no veil? What accessories do you need? What kind of accessories will bring your whole look together on the big day?
Luckily we've got plenty of advice on how to style your wedding outfit with jewellery. For now, though, we're going to focus on wedding hair accessories. Including what to choose, why and how to wear your bridal head gear. 
Wedding hair affair
So, let's talk about bridal hair accessories. There are plenty of options to choose from. Whether you like boho hairstyles, sleek up-dos or loosely-styled affairs. There's an accessory out there for every bride-to-be.
Add the perfect finishing touch to your chosen hairstyle with a traditional tiara and veil, or a more relaxed style and elegant hair vine. 
Tiaras, hair vines and combs all come in different coloured metals, from rose and yellow gold to silver and even pastel colours. Details might include small crystals, metal flowers and leaves or pearls. They can be big and sparkly or simple and sweet.
But how do you know which one to choose?
What kind of hair accessory will suit my wedding?
Before you make a decision on your hair accessories, think about the following:
The style or theme of your wedding and wedding attire. Are you a vintage bride or modern masterpiece?

Do you want to wear a veil or not? Some hairstyles and accessories might work better than others depending on your decision.

What kind of hairstyle do you want? Up, down or somewhere between?

What colours and other accessories are you using as part of your wedding? Not just in flowers and outfits, but in your jewellery too. Are they silver, gold or rose gold?
Once you've got clear answers to the above, here are three different looks to consider.
Bridal tiara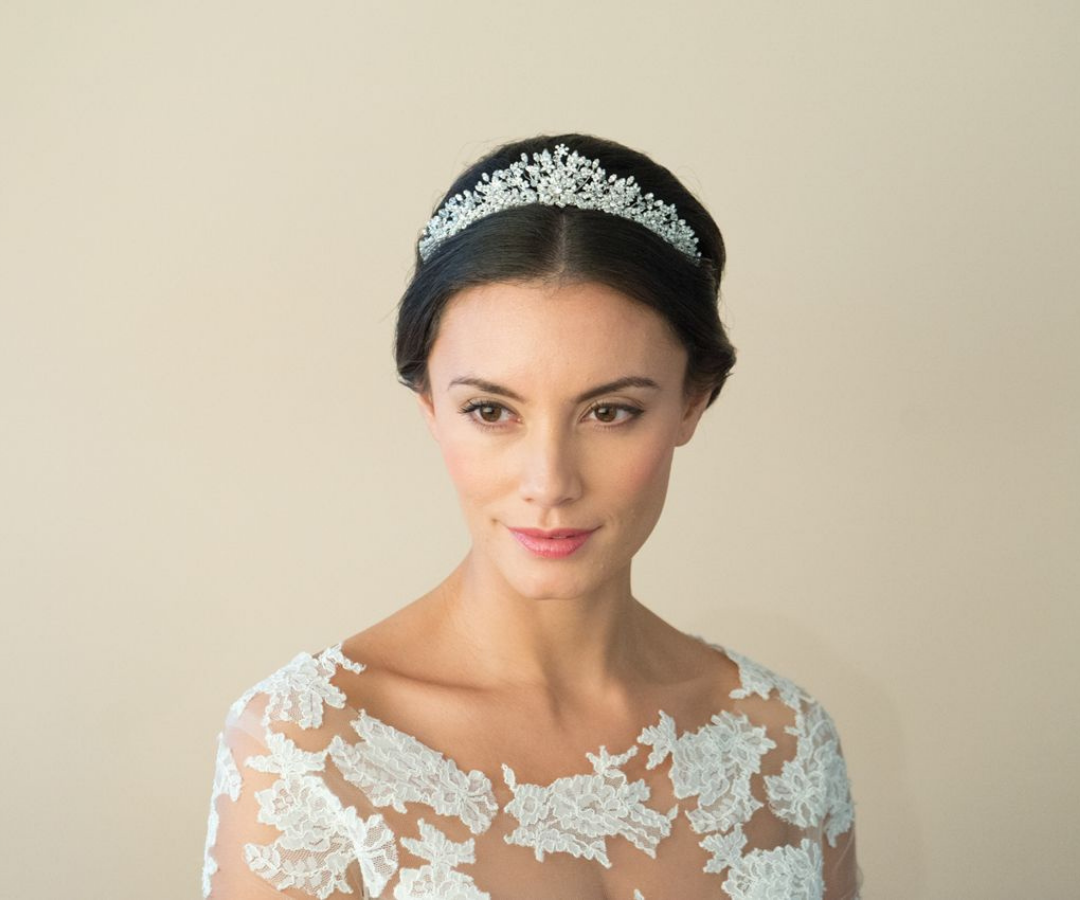 If you want to go full princess bride then a tiara is the way to go. They provide the ultimate wedding drama. So if you want to make a big statement, go the way of royalty and choose a tiara. Tiaras sit quite far forward on the head and can be worn with or without a veil. Styles range from the traditional and highly decorative to more simple, vintage looks.
Wedding hair vine
A hair vine is a popular modern choice of wedding hair accessory. It's more versatile than a tiara while still bringing something special to your wedding style.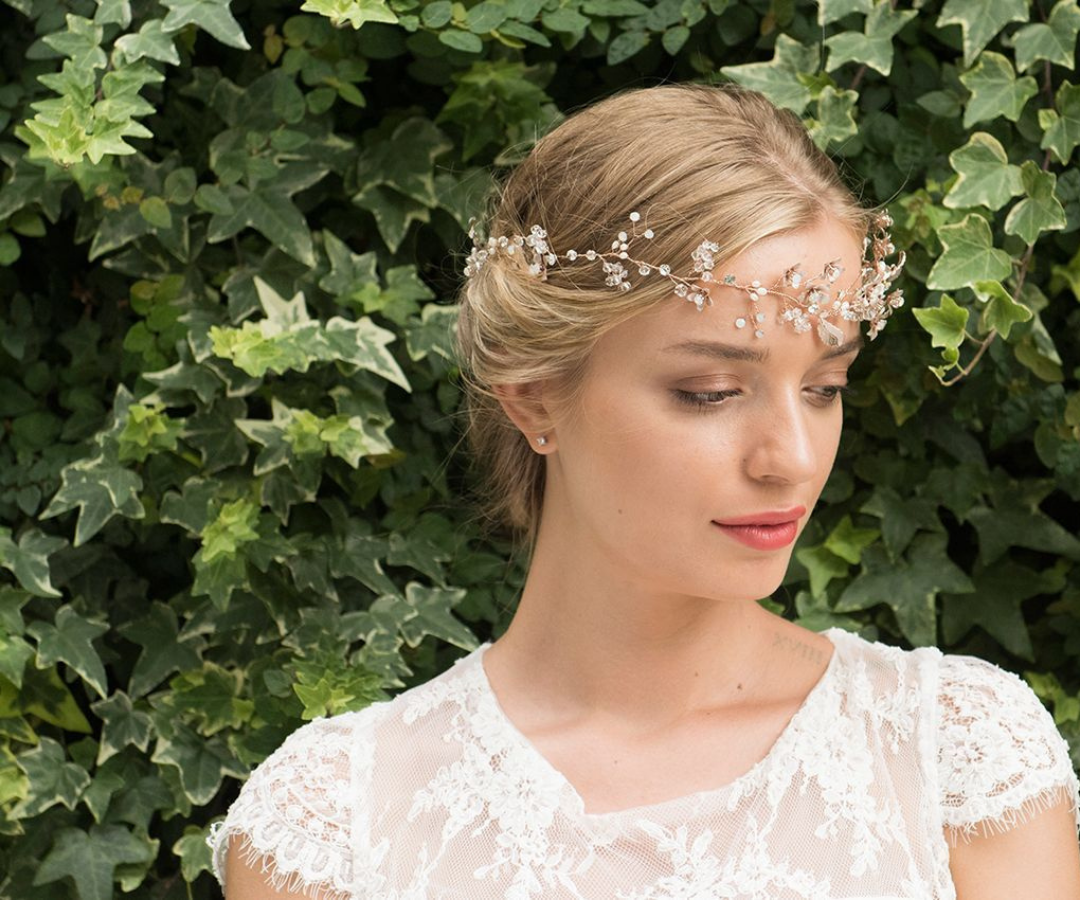 Made from long threads of twisted wire, laden with jewels, metal details or pearls. Their intricate designs often mimic the beauty of nature, with variations on flowers, leaves and blossoms and particularly appeal to brides who love boho chic.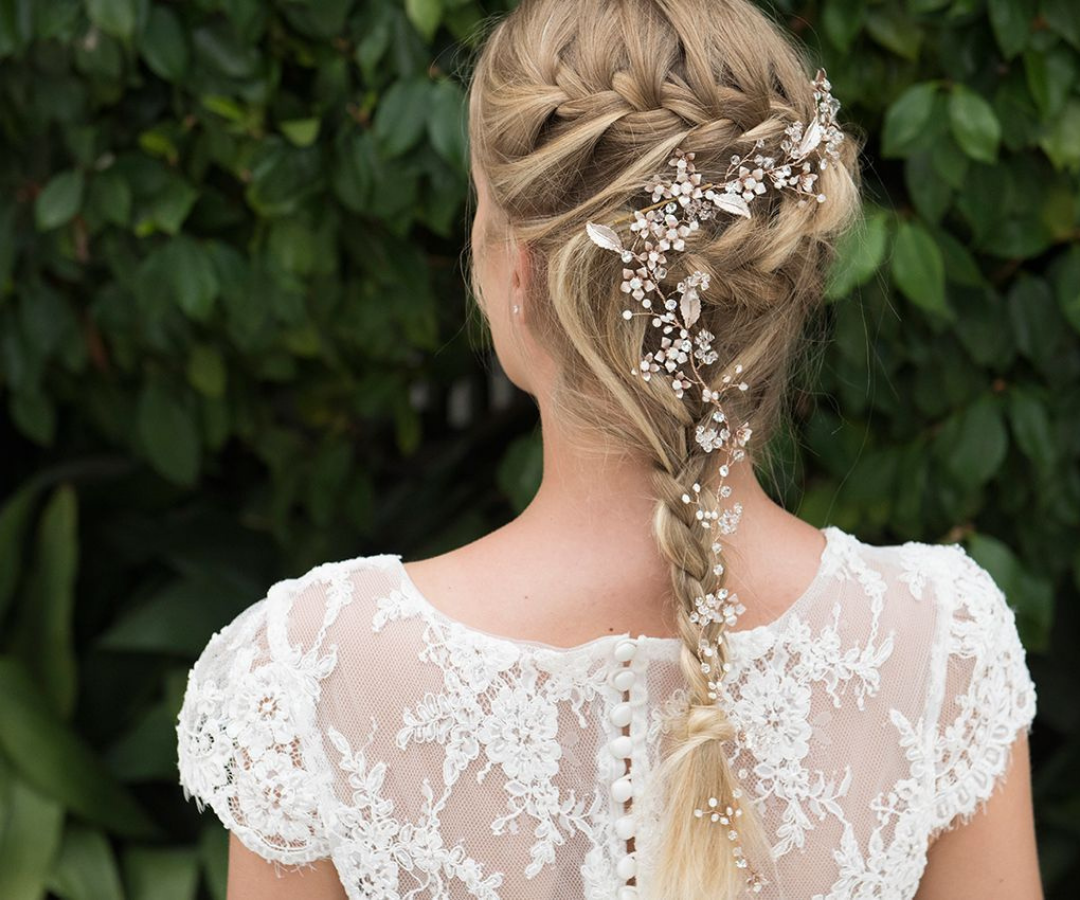 They look just as gorgeous accessorising a formal up-do, or with relaxed styles, and can be worn with or without a veil. Wear them like a tiara at the front of the head, twisted through a bun, or pinned to the side.
Hair combs and clips
Smaller than a tiara or hair vine, a hair comb or clip offers a subtle but effective choice of bridal hair accessory.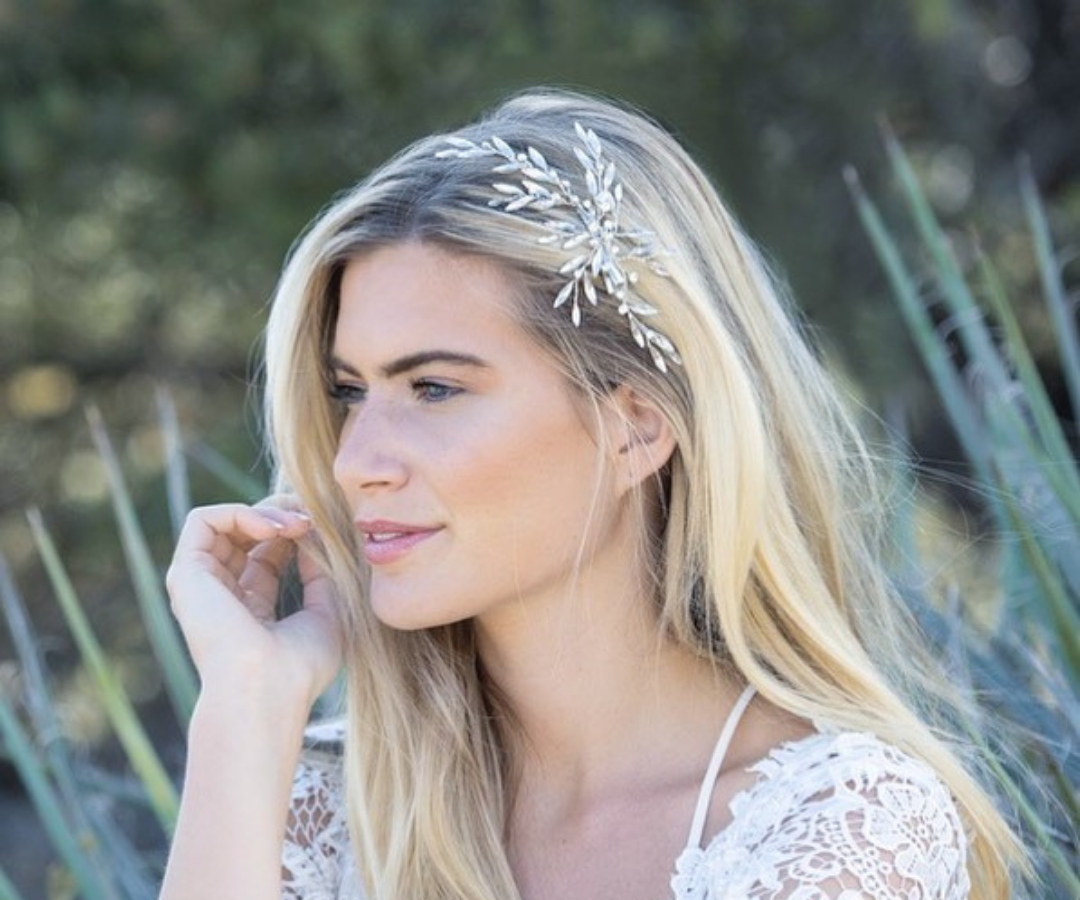 Combs make an excellent finishing touch to your wedding look, with various designs available. Some are stylish and simple, while others are delicate and bejewelled.
Use them to help bring together your bridal style or add a touch of sparkle. 
What other wedding hair things do I need to think about?
Talking to your hairstylist ahead of time is really important. Tell them what you have in mind so you feel confident they can achieve what you want. They will also be able to advise on the best way to wear your hair and how to include accessories. You can arrange a rehearsal so you know exactly what look you want.
Whatever you choose, make sure you will feel comfortable wearing it for the whole day. You may also want to get similarly-themed hair accessories for your bridesmaids. Also, consider whether to also include some fresh flowers in your final style. This can make a lovely finishing touch and match your wedding flowers and bouquet.
Besides all this Niche Jewellery also provides the best Women's bracelets, Women's Necklace, Rings for Women,  Watches, Earrings for Women, Charms and other Wedding Jewellery and hair accessories.
We hope this has been helpful. Good luck with the rest of your wedding planning!
Love
The Niche Online team