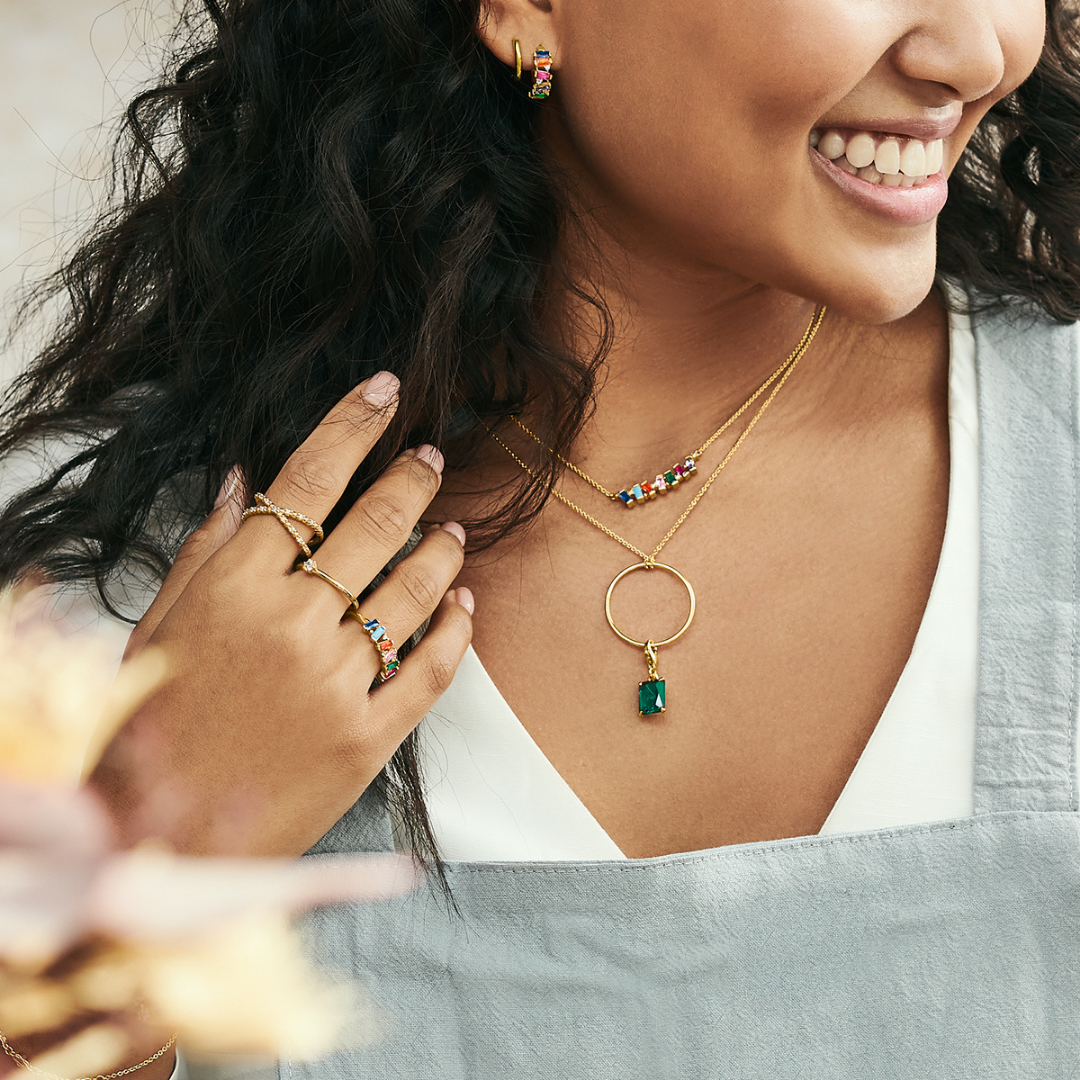 If you'd like to know what necklace trends to look out for this year then you're in luck. Catch up with all the latest looks and discover what styles, colours and motifs are going to be hitting the high street (and your jewellery box) in 2022. What necklaces to buy, how to wear them and more, in our latest Style Edit.
What necklaces are trending this year?
If you've already read our catwalk trends for 2022 blog then you'll have some idea of the necklace trends to look out for this year. But here's a quick overview of some of the biggest trends in necklaces to hit the jewellery stores from now until winter.
Spring colour and crystal power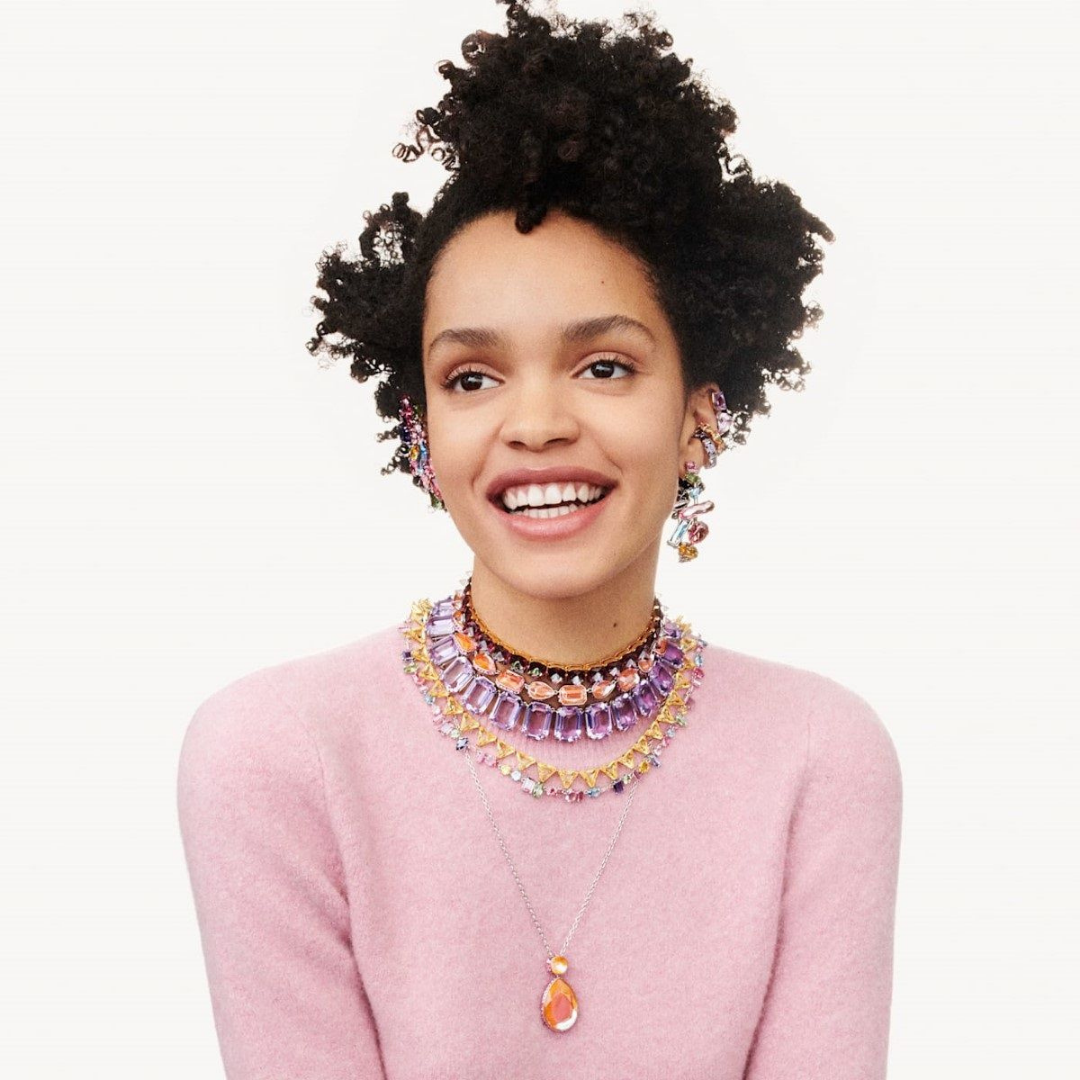 As we enter Spring, colour is king, with bold, sweet-shop inspired shades everywhere. A return to 90s love of colour and symbols continues. Bright, technicolour pieces are a must and the more rainbow colours you can cram together the better. 
Add colour to your necklace collection with gemstones in glorious natural shades. Large, natural gemstone pieces like Sarah Alexander's continue to be popular necklace trends. Embrace the enamel trend, with bright reds, greens and blues from Ania Haie.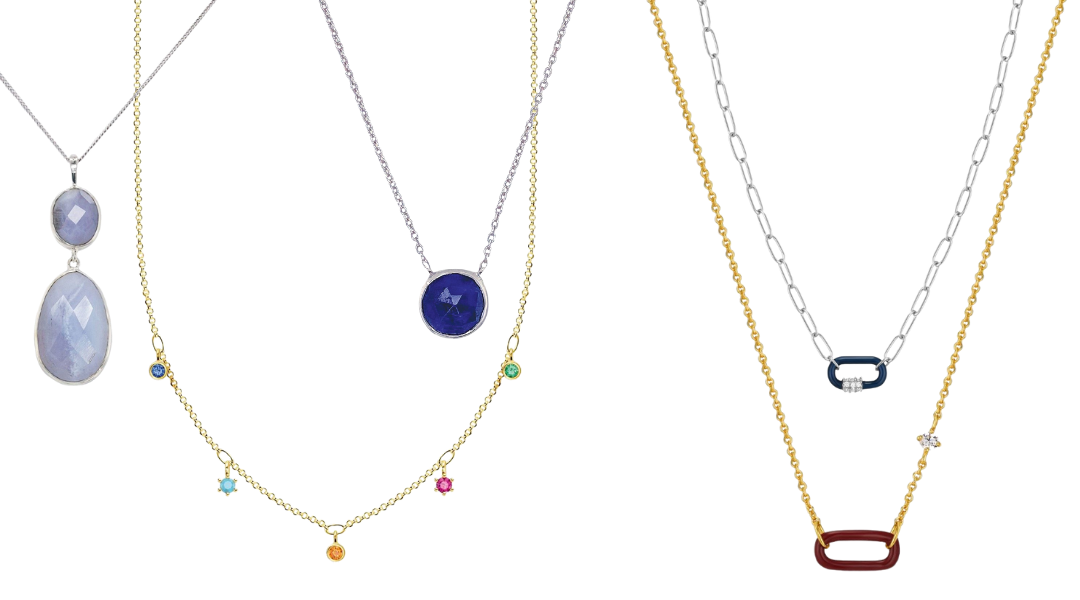 Add a shot of colour to your charm necklace with a few colourful crystals. Or go all-out with one of Swarovski's large, colourful crystal necklaces. Swaroski Crystal Jewellery has a wide option.
Cheeky chokers 
The love of Y2K fashion continues with a return to the choker necklace. It can be made from crystal or chain, and colourful or plain, but the choker is definitely back.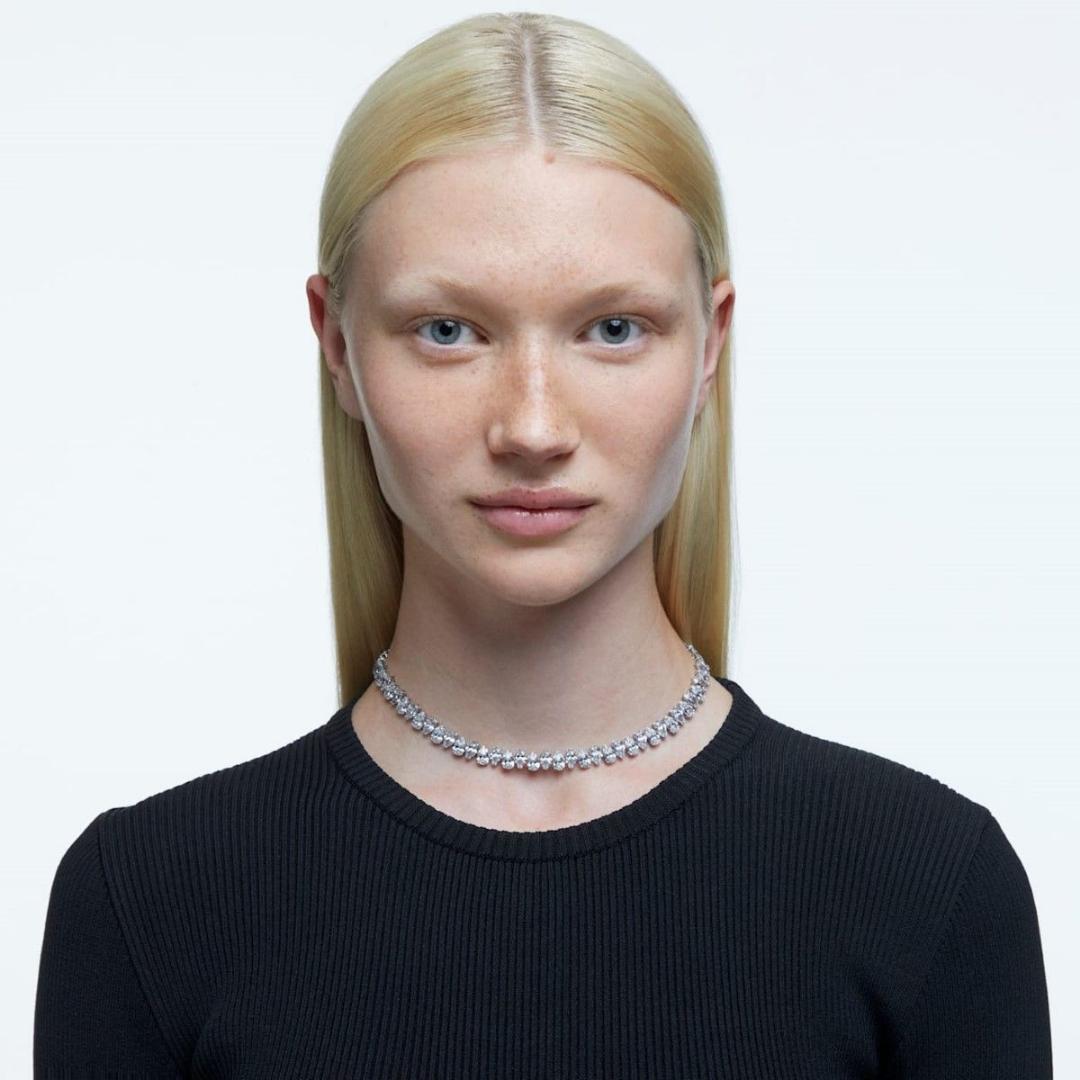 Go for broke with a Swarovski chunky crystal choker to power up your spring wardrobe. Or take a more delicate approach, with Ania Haie's pretty chain chokers. They come with pearls and other trinkets attached for extra texture.
Kit Heath's choker necklaces take a more nature-inspired angle. Decorated with simple pebble and floral designs. And Coeur de Lion's signature cubed crystals tick all the colour boxes.
Shapely pieces - the biggest necklace trends
As we move through the year, the top trends for necklaces are tipped to be all about shapes. 
Large circular pieces and geometric metal shapes were a key trend on the AW22 catwalks. We love Kit Heath's Coast range and Shyla London Layla pendant.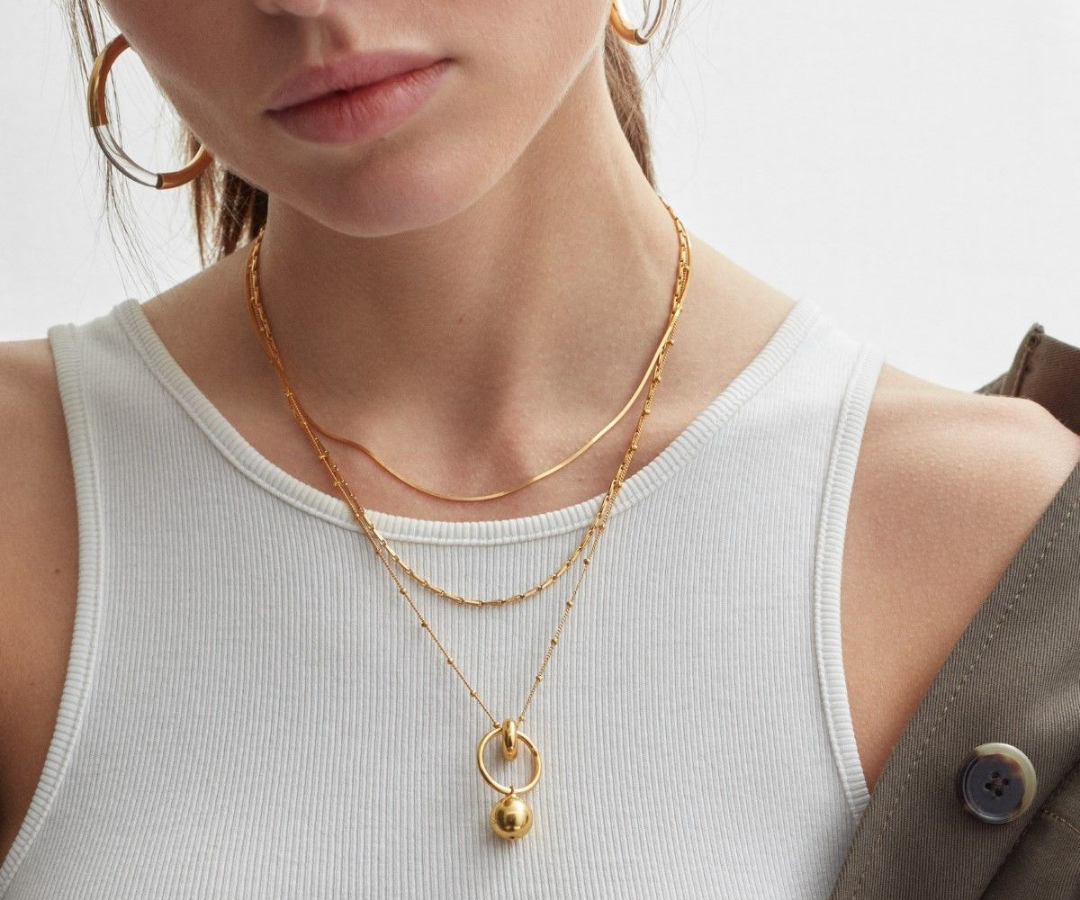 Flowery shapes are also a must, so make sure you've got some floral tributes in your trinket box. 
And of course, you can always dress your circular pieces up. Start with Thomas Sabo's charm necklace, with its large circular hoop. Then simply add colour, flowers or the latest trends in motifs to bring it bang up to date.
Motifs - make a personal statement
Jewellery is all about making a personal statement this year. So whether you go big and bold with crystals or small and chic with symbols, make your look personal to you.
As we've mentioned in previous Style Edits, personalised necklaces are huge this year. Name tags and initials are going to be everywhere. Wear them as pendants or add them as charms to your necklaces and women's bracelets.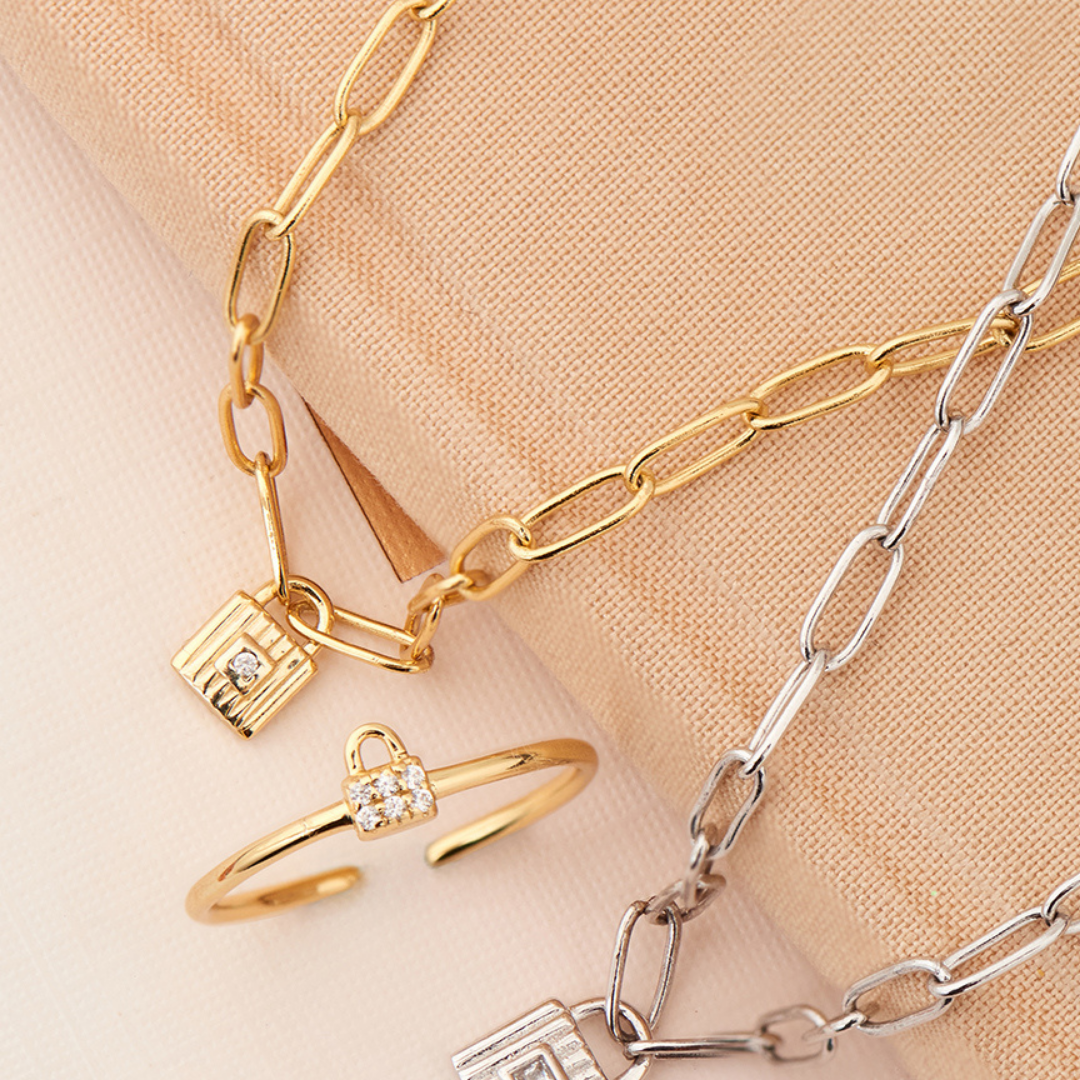 Other symbols that continue to trend in necklaces are locks and keys. Mini padlocks and tiny keys are still a big pendant trend this year. Check out Ania Haie and Clogau's lock-shaped offerings for some cute examples.
Here Niche Jewellery is one of the finest Jewellery online stores in the UK from where you can buy each and every type of jewellery and other accessories.
Pearls - the necklace trend to watch out for
The trend for pearl necklaces just keeps getting bigger and better. They've been enjoying a comeback in recent years and 2022 is no exception.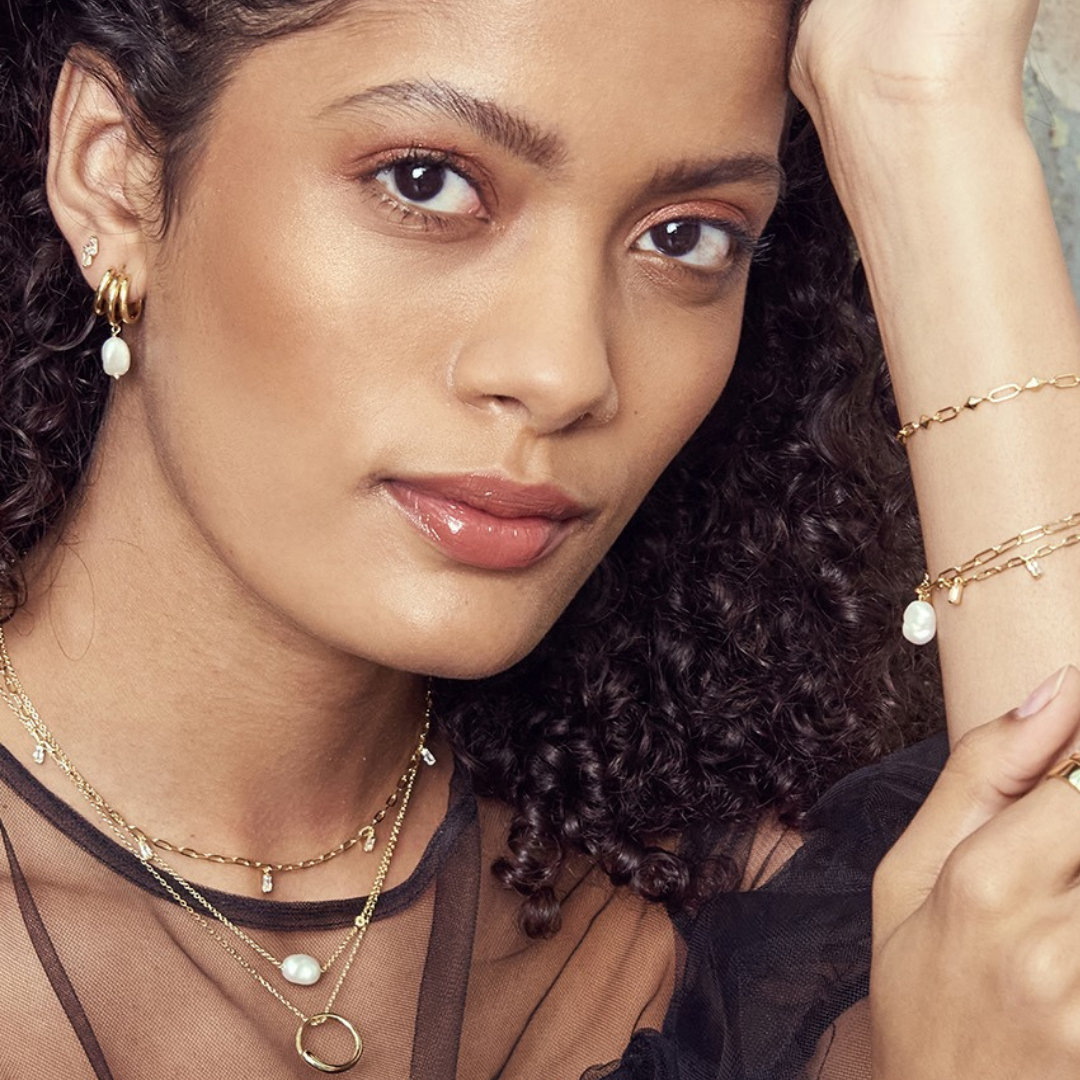 On the fashion catwalks, they have grown to gobstopper proportions. But if you're not in a position to invest in something quite that big, there are some beautiful and more affordable pearl pieces around.
From the natural to the highly polished, pearls are appearing on chokers and dainty chains - and the bigger the better. Check out Jersey Pearl for plenty of modern pearl designs.
Chunky chains - the necklace trend that just keeps getting bigger
Finally, here's a necklace trend that just keeps giving - the chunky chain. If you haven't got one yet, you're in luck. Because it seems the trend for big and bold chains isn't going away.
Wear yours by itself, as a simple statement piece. They are incredibly versatile and work in the day with office wear or at night with evening wear.
Or dress them up with gems, charms and other necklaces to create an enviable necklace stack.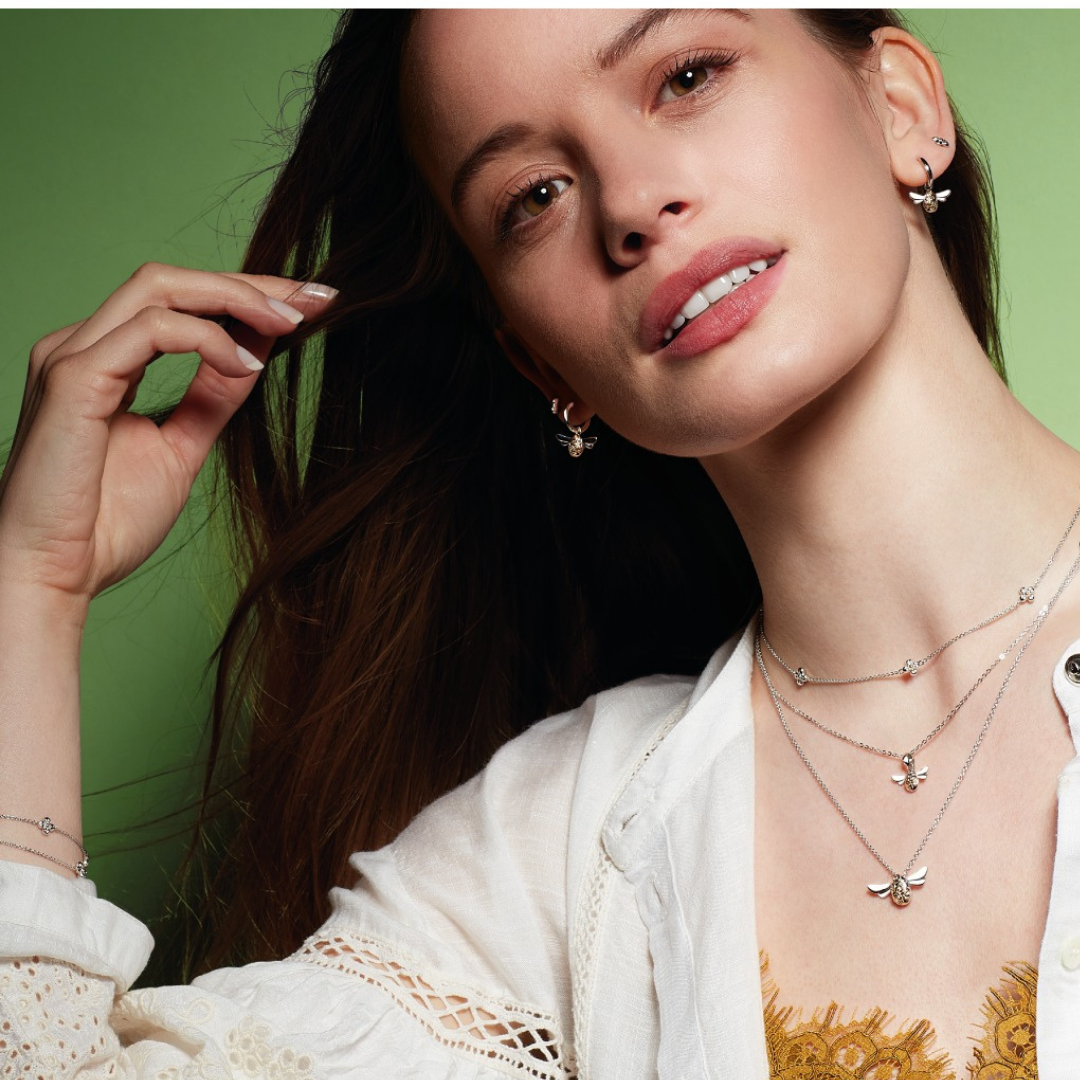 How to wear your latest necklace trend purchases
Women's Necklace for stacks are definitely still 'a thing' this year. Mix and match chokers with longer pieces for a layered look.
Charm necklaces and long chains also continue to be popular. The great thing about a charm necklace, is that with a few simple charm additions, you can bring your look right up-to-date. Adding colour, on-trend motifs and even gems and pearls for a trending necklace look of your choice.
Moreover, you can go for Bracelets for Women, Necklaces for Women, Earrings for Women, Watches, Charms, and other kinds of Wedding Jewellery from Niche Jewellery.
Whatever necklaces trends you choose, make your look a personal statement, with pieces that mean something to you. Go as bold as you dare and enjoy the colourful, creative necklace trends of 2022.