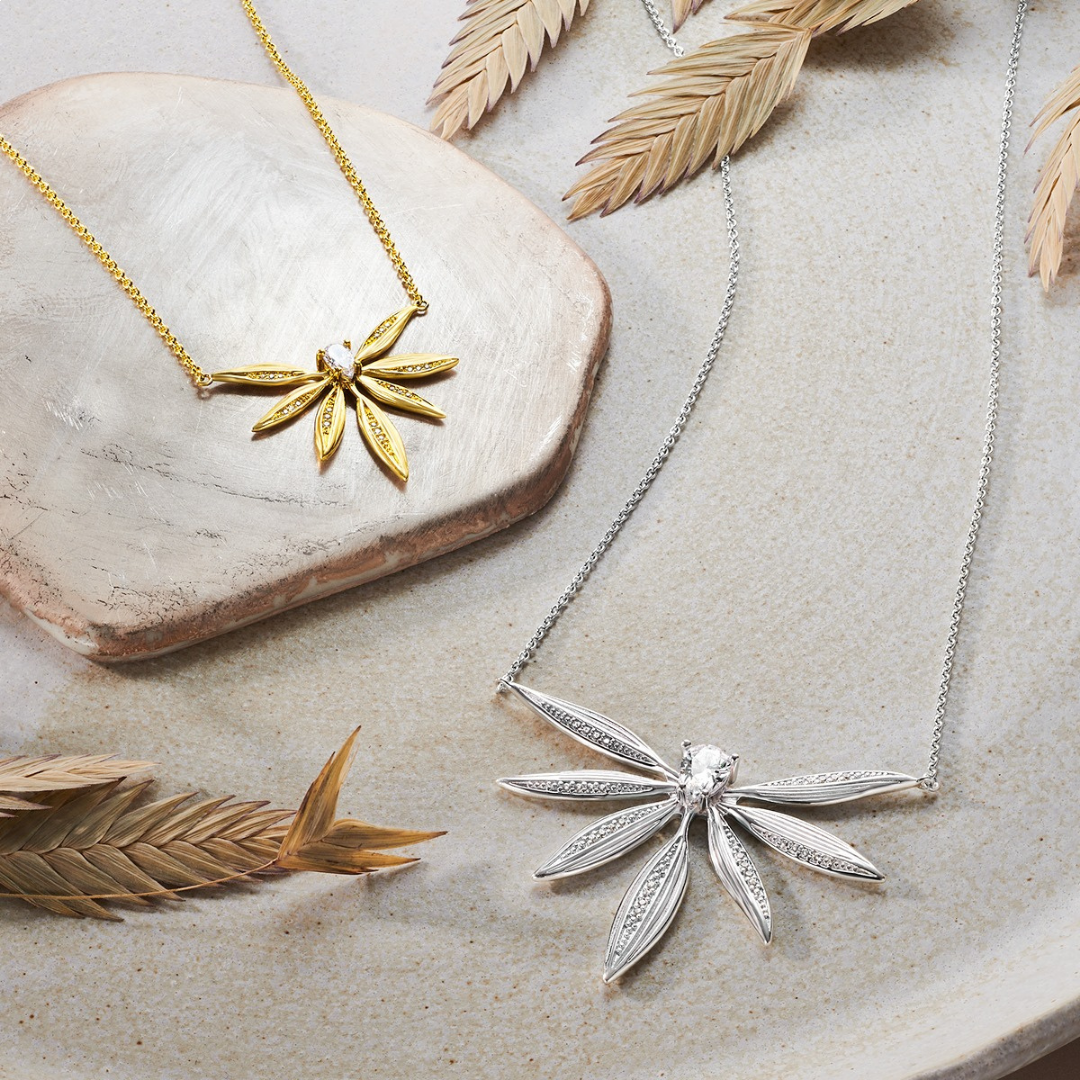 Is your jewellery box ready for the latest autumn jewellery trends? Find out what you need to be wearing this season with our roundup of all the latest looks. We've got tips on catwalk trends and advice on how to wear your autumn jewellery with style. Everything you need to look amazing this autumn, is at your fingertips.
Autumnal style
As we head into autumn and winter, the styles are changing as well as the season. The world's top designers put their autumn/winter creations on the show earlier in the year. And as the models hit the runways, we focussed our attention on all the gorgeous accessories.
We looked at the big themes for autumn jewellery. We checked out those essential final touches and noted what to watch out for in the coming months. All so we could bring you our expert pick of all the latest jewellery trends this autumn and winter.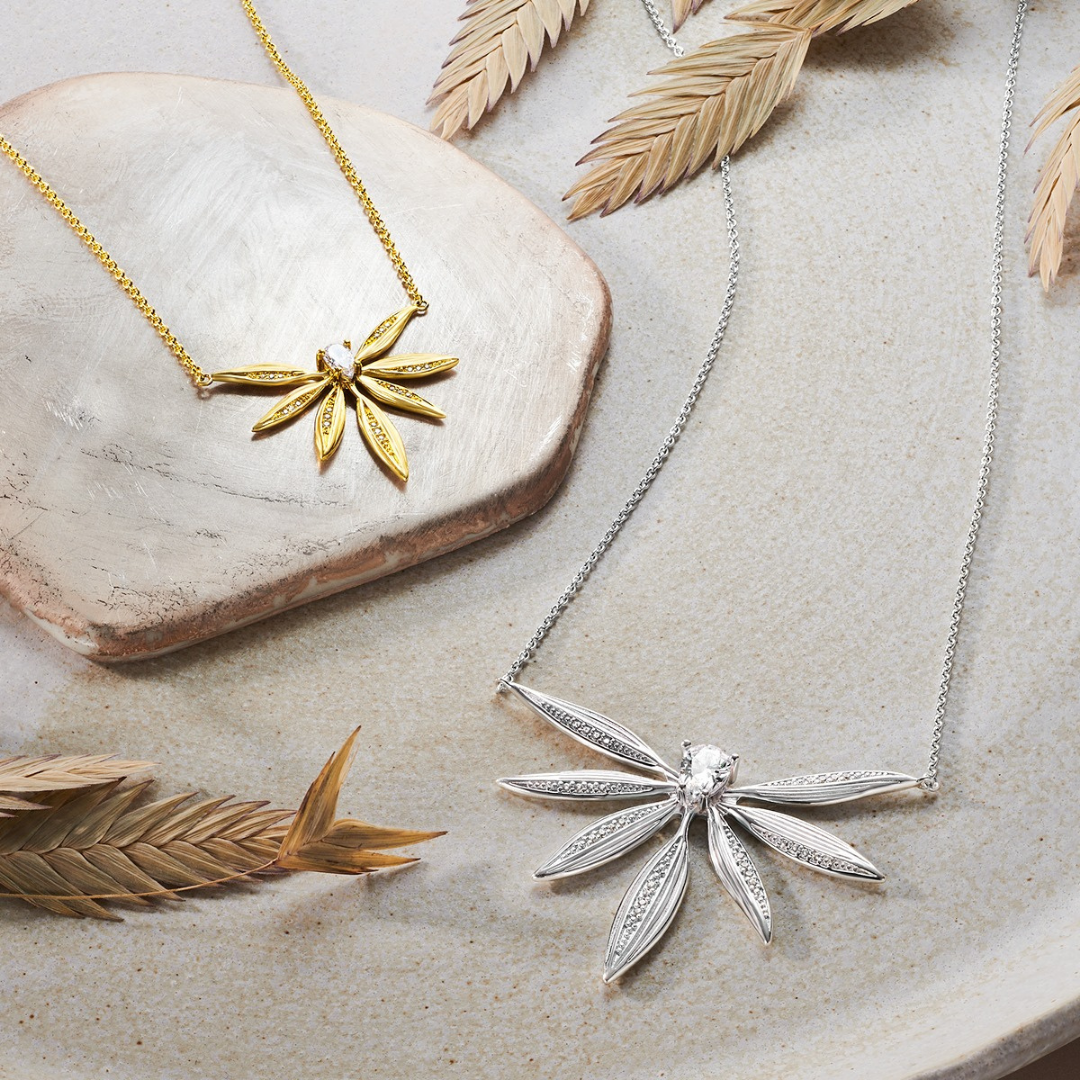 Flora and fauna - comfort jewellery
For obvious reasons, themes of comfort, hope, renewal and fantasy have dominated fashion this year. In jewellery, this has taken the form of animal, plant and insect motifs and an affinity with nature.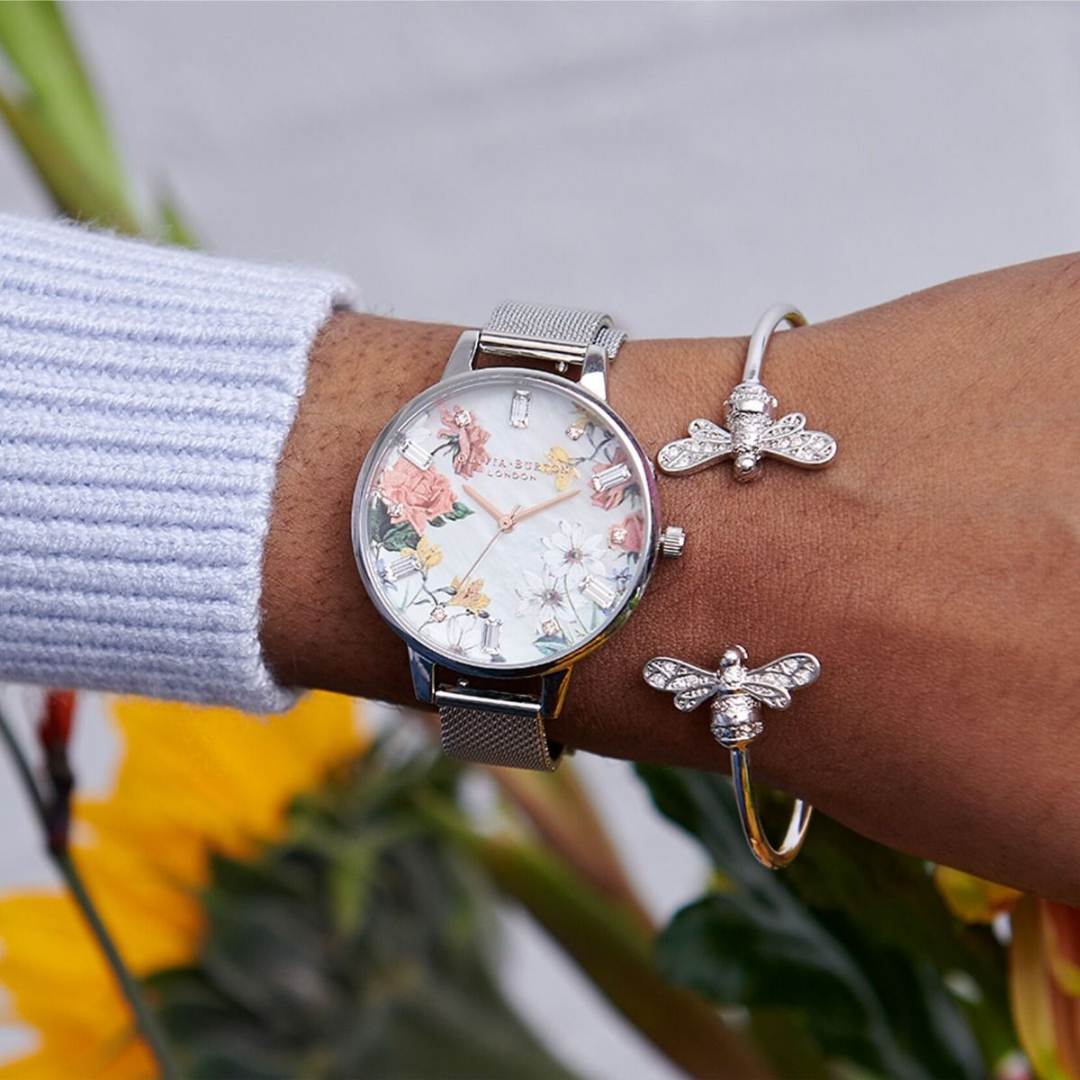 Flora and fauna designs were spotted on brooches, pendants and other accessories. By way of big flouncy flowers and delicate sparkling petals. Or bejewelled animals and insects, like butterflies and bees. 
Some pieces have a vintage fantasy feel about them, like Olivia Burton's watches. Their vintage-inspired dials feature beautiful botanical-themed illustrations.
If you're not usually a floral person, an Olivia Burton-designed watch adds a small but sophisticated touch of flower power to your look. Wear with office or casual wear for a subtle but chic nod to this floral trend. 
Other modern botanical designs, like Thomas Sabo's leaf necklace, look gorgeous with office or evening wear.
Whether you're a floral fan or not, there are plenty of designs to choose from, so don't be afraid to explore your inner nature lover.
Statement earrings and swinging accessories
Themes around woman power and hope were celebrated across the catwalks this season. This meant bold designs and bright colours were everywhere.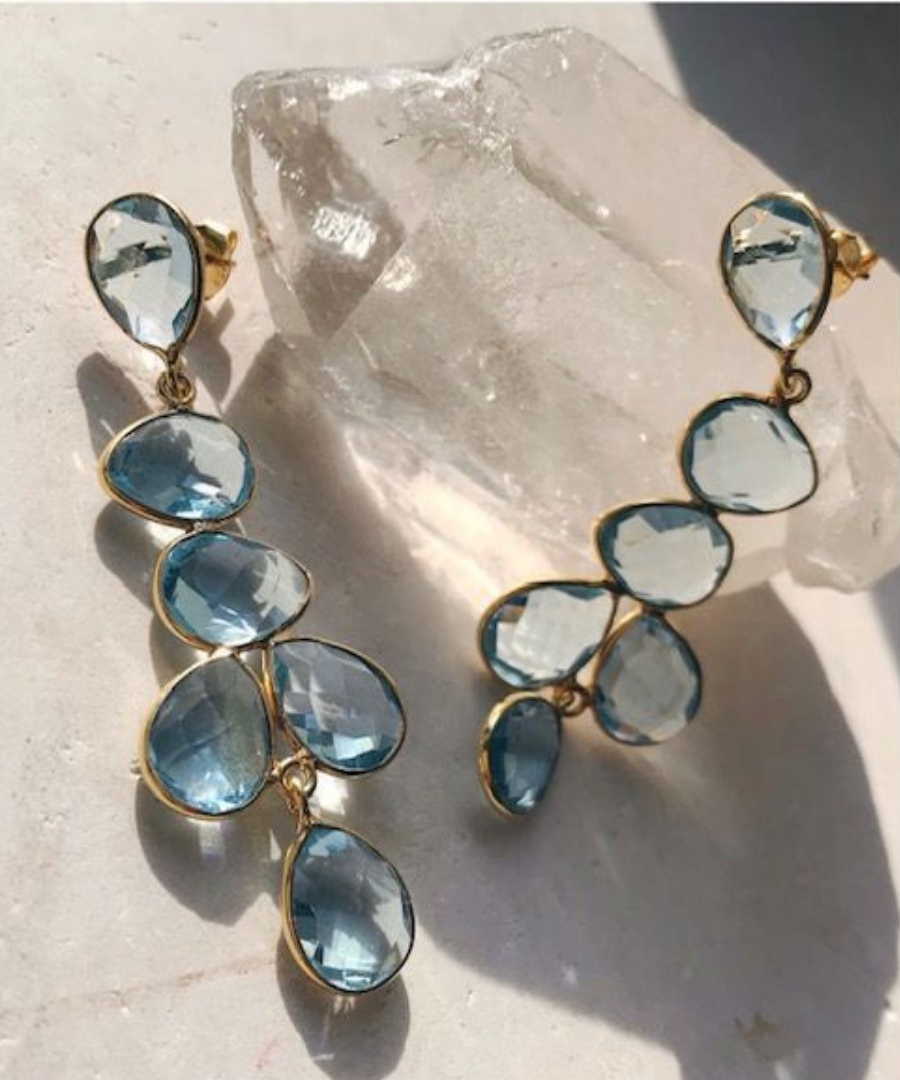 Statement earrings are a jewellery trend that fit perfectly into this theme. They've been trending for a while and just keep getting bigger and better. Single earrings also remain popular, but bigger and bolder than before, with lots of bling and swing. So whether you choose to wear one or a pair, go for earrings with the impact this season.
Statement earrings are fab for adding a powerful edge to your workwear or evening outfit. They make excellent transition pieces that can take your look from day to night. Wear them with dark colours or the bold colours of the season if you're heading straight from the office to 'out, out' this week.
Autumn Gemstone giants
Another jewellery trend that has been growing for a while is giant gems and they were back on the catwalks again for autumn. In a continuation of the lucky charms and 'hope' theme that has been prominent recently, large rocks and crystals were popular. Adorning ears and fingers and hanging around necks as pendants or on chokers.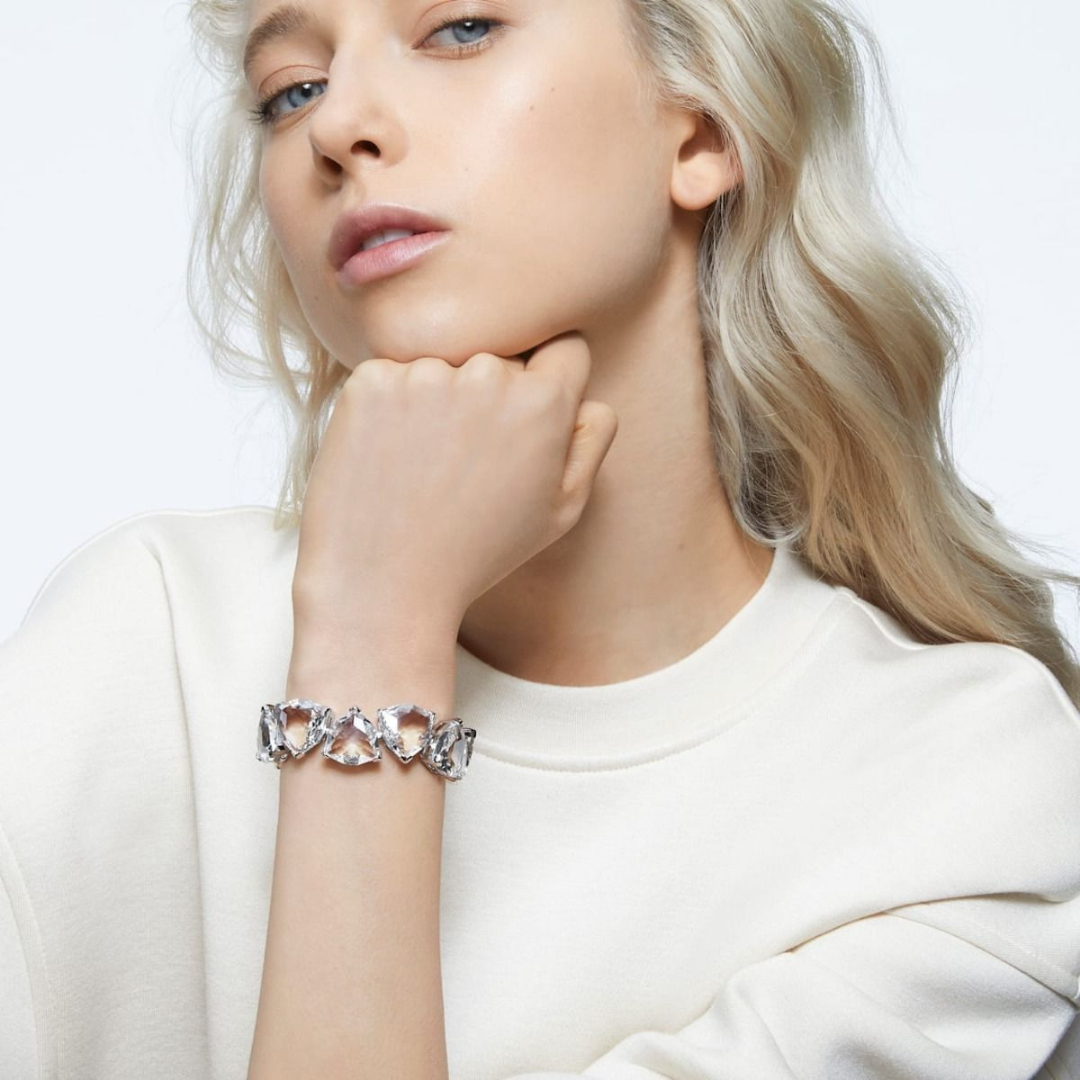 As well as being naturally beautiful, gemstones are also incredibly versatile. They come in a rainbow array of colours and finishes. Ranging from the highly polished to the rough and ready, which means you can wear them with pretty much anything. They can be soft and warm against pale fabrics and skin, or bold and electric next to dark colours, depending on your mood or look.
Because they tend to dominate, bigger gems work best as statement pieces. Use them to add clout to simple outfits, like a white top, open neckline or a block colour. While smaller gemstones can be used to compliment and highlight colours from patterned fabric.
As well as natural gems there are some stunning man-made versions to consider. Like the famous sparkling crystal creations of Swarovski and the chic vintage glass look of Shyla London. Both bring their own unique take to this bold and colourful jewellery look and fit perfectly with the new party vibe (see below.)
Party style - sparkle till you drop
A new addition to the autumn jewellery trend mix is a post-lockdown celebration of the party spirit. Emerging from the sense of hope, renewal, power and release that has dominated the season, a love for sparkle definitely won't be in short supply this autumn.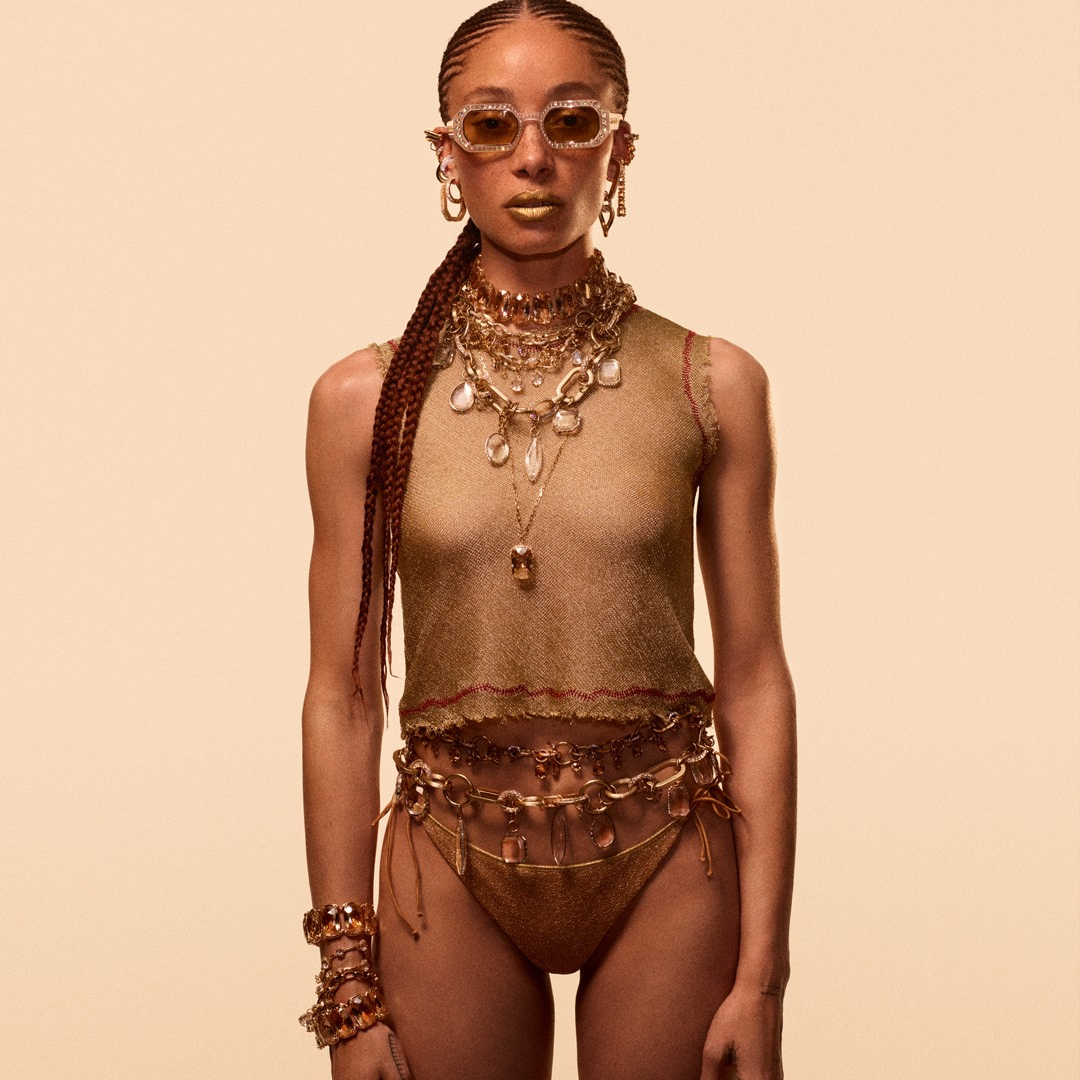 Having spent so much of the last two years unable to go out with friends, the fashion world is fully embracing the party vibe. Maximum twinkle and glitter are 'in', alongside spectacularly ornate pieces and bold looks.
On the catwalks, large gems mixed-and-matched on chokers, rings, earrings and bracelets. And the larger and brighter the better. So stack your crystal pieces high for the ultimate on-trend party look.
Wear your party pieces with the bright colours of the season like neon greens, hot pinks and yellows and bright blues. Or with black and metallic colours. And don't stop until you've covered every inch in sparkle. 
Other autumn jewellery trends to look out for
If you're looking for something a little more subtle this season, other trends include the ongoing love affair with charms. Not just on bracelets, but rings and necklaces.
Check out Pandora and Thomas Sabo for some fabulous chain necklaces and charms to get your collection started. Annie Haak also has a range of cute charm rings. These make a perfect accessory for those casual autumn days snuggling on the sofa or grabbing coffee with friends.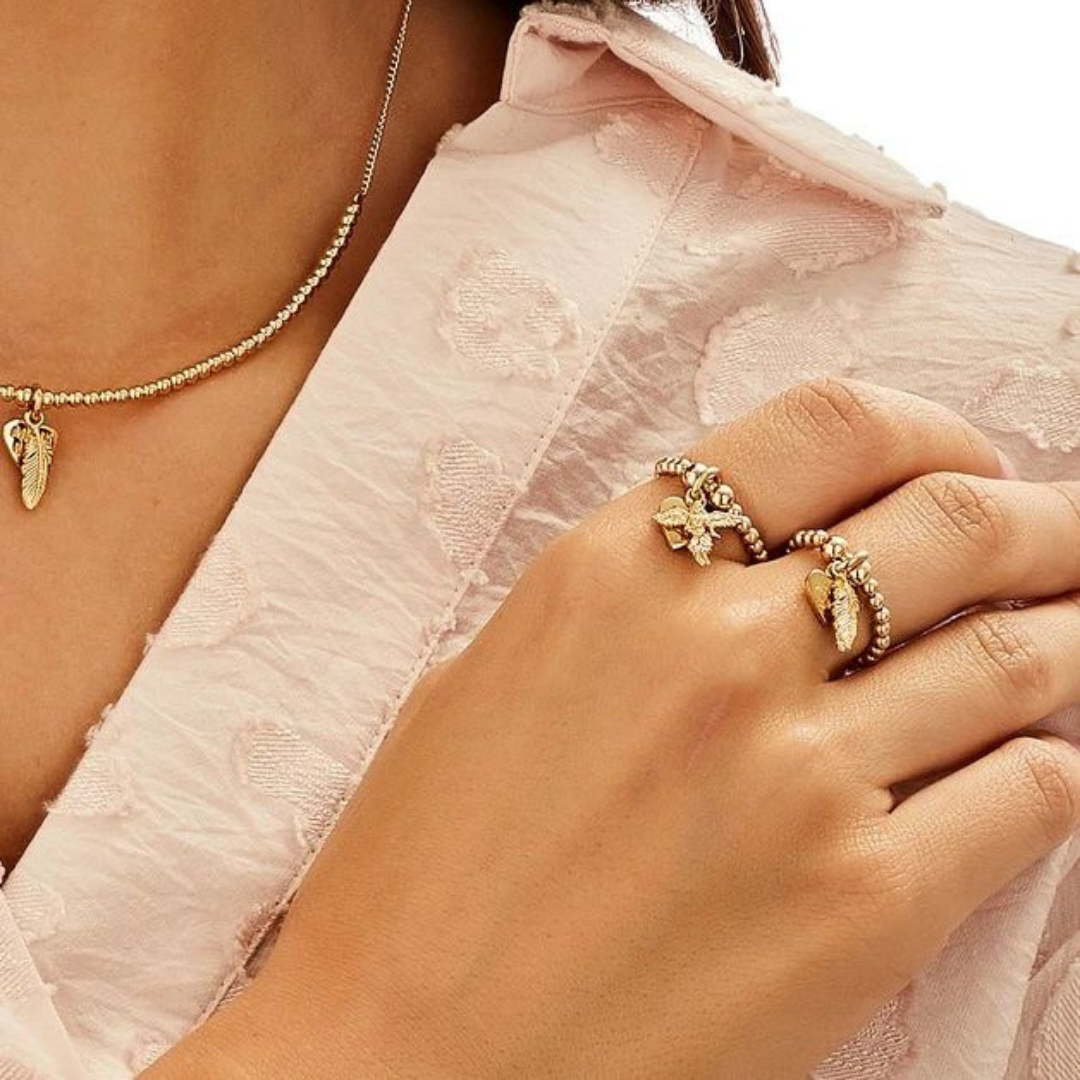 More generally, the feelings of fantasy, power, hope and renewal are strong this season. Embrace bold colours, big shapes and positivity for the year ahead.
Besides all this Niche Jewellery also provides the best women's bracelets, Women's Necklace, Rings for Women,  Watches, Earrings for Women, Charms and other Wedding Jewellery and hair accessories.
Count us in!