Kit Heath Jewellery is one of our favourite go-to brands for Sterling Silver jewellery. They offer British design by a family-run company with high quality craftsmanship.
Each season Kit Heath releases new collections and additions to their stunning range. In reality we love it all. But one of their most distinctive collections is the Empire range.
This jewellery collection is inspired by the era that embraced decadence and glamour. It takes Art Deco style and creates beautiful contemporary jewellery that will last.
Kit Heath's Empire
One of the great things about this collection is that it is crafted in Sterling Silver but plated in rhodium for long lasting shine. Rhodium doesn't tarnish, which saves a lot of maintenance with your silver jewellery.
Rhodium plating has a slightly darker silver look than plain Sterling Silver. It has a shiny finish, and adds a slightly more hardwearing layer that, most importantly, doesn't tarnish.
That just means you only need to give it a quick wipe regularly to keep it clean. And if you don't wear it for a while it won't tarnish like Sterling Silver will. The jewellery is still crafted from Sterling Silver, but is plated with rhodium for easy maintenance.
The collection is a little different, and a lot of glamour! We love that Kit Heath is the kind of jewellery you will wear for years to come. With just the right mix of classic and contemporary styling, it is a staple of your jewellery collection.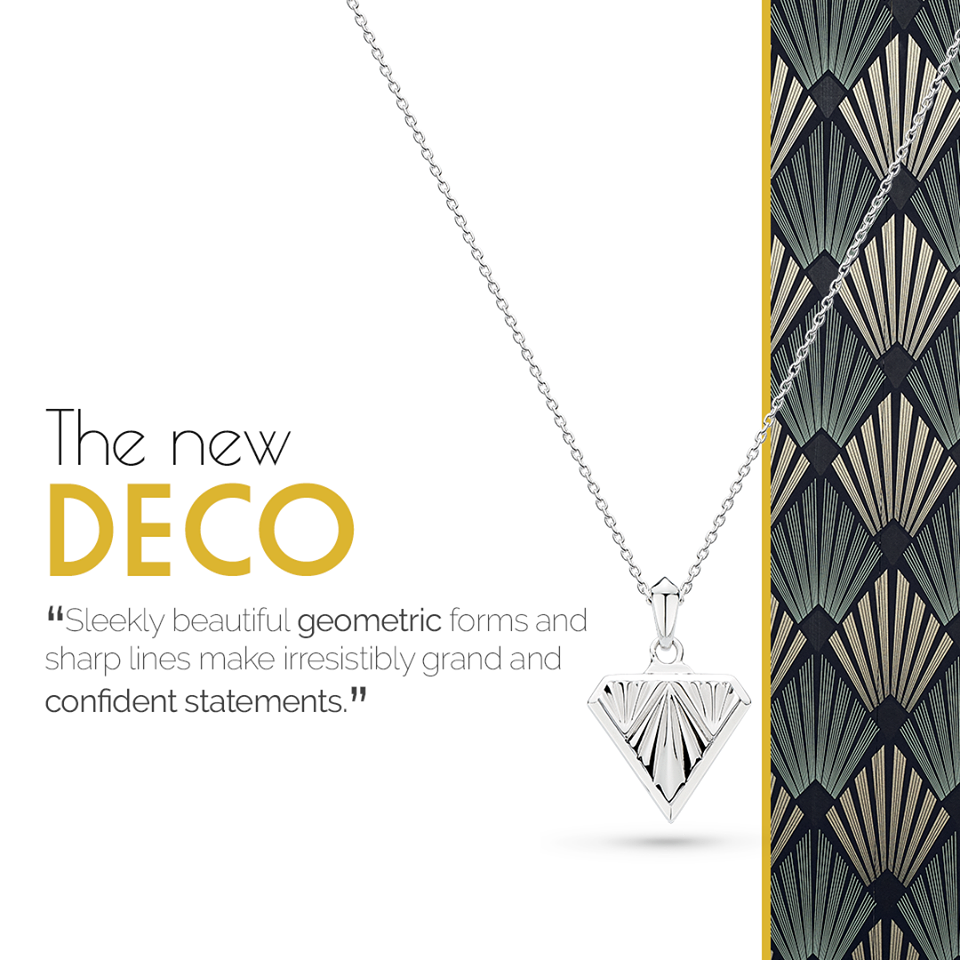 We also love the fact that many pieces have a decorative front but a smooth rear side. You can engrave the rear flat side with a special message. This makes it an extra special gift, or a special memento for yourself.
Art Deco jewellery style
Stylised star motifs, added sparkle and geometric forms are what sets Art Deco apart. Kit Heath has created a collection that exudes the glamour of this era.
This Art Deco jewellery collection will add instant style to any outfit. It is perfect for either day or night wear - dress up a white shirt and jeans, or complement a glamourous evening outfit.
The Kit Heath Empire Deco Hexagonal Spinner Necklace is unique with its hinged frame and diamond shaped pendant within the chain. It will add a stylish and distinctive look to your outfit.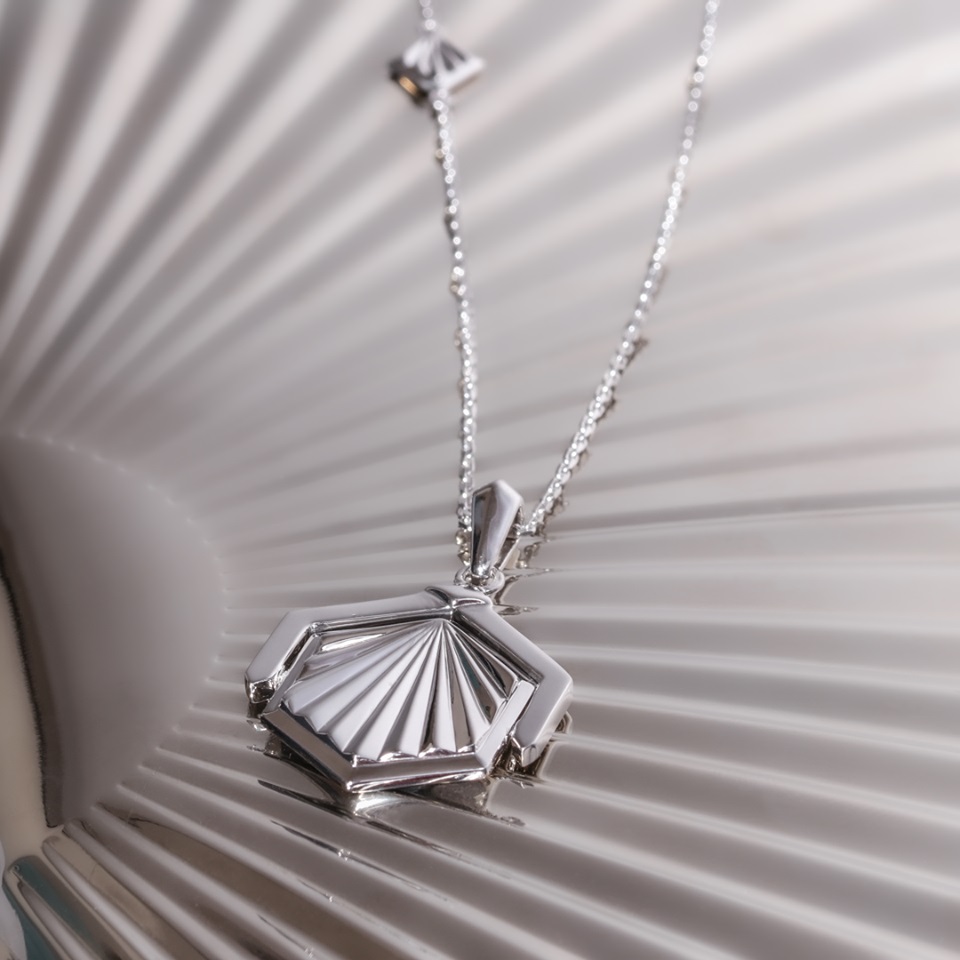 It's quite distinctive, yet understated enough for everyday wear. And with an affordable price tag, you don't have to break the bank to add glamour and style to your jewellery collection.
The Art Deco style itself originated in France in the 1920s. It embodies modern styles with fine craftsmanship and rich materials. Art Deco represents glamour, exuberance, luxury and faith in progress, both social and technological.
Dress up the day
The Empire collection features several different design themes. The Empire Deco designs feature sunburst motifs in hexagonal and diamond shapes.
This part of the range is perfect for dressing up an outfit during the day. Wear one or more pieces with jeans and a shirt or a denim skirt and vest top for casual chic glamour.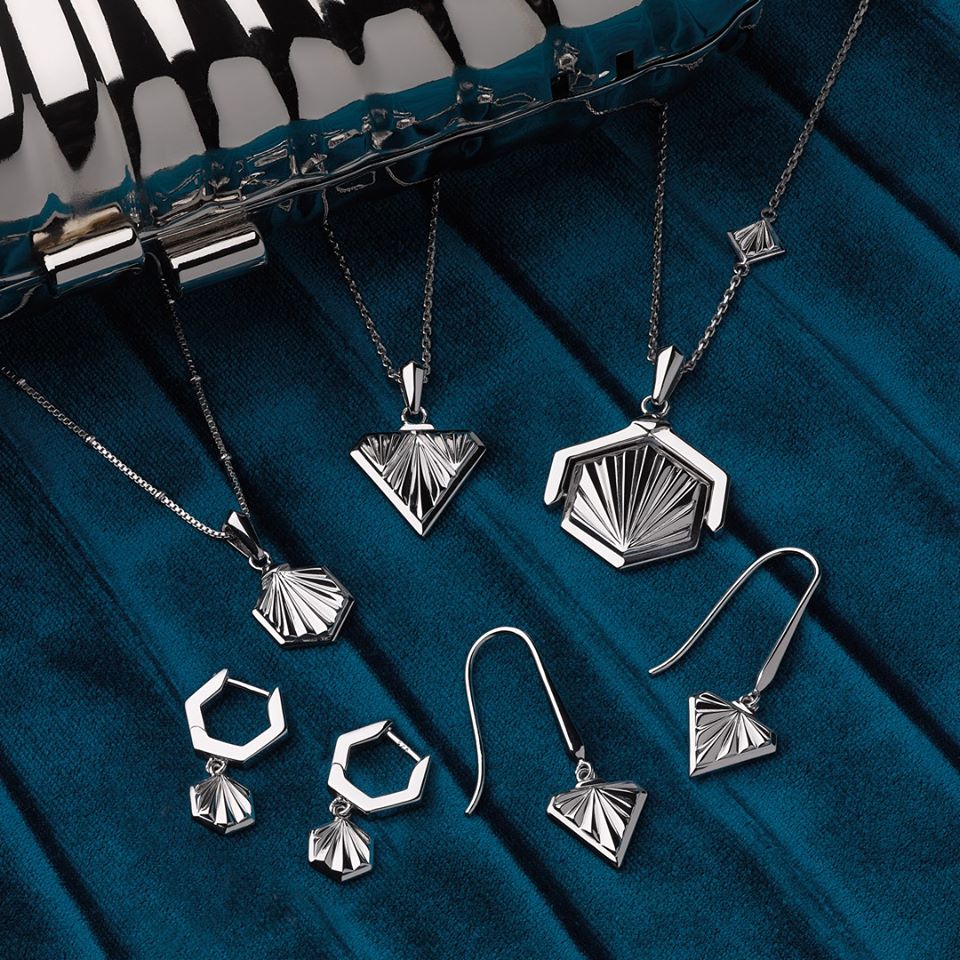 Wear earrings, bracelets or necklaces from Kit Heath's Empire collection on a shopping day, lunch date or a weekend BBQ. It will give your casual style an edge, as well as being comfortable to wear and easy to maintain.
Evening style with Kit Heath
If you are heading out for dinner or attending an evening event, add style and charm to your outfit with layered statement pieces from Kit Heath's Empire Deco and Empire Astoria lines.
Some pieces in the Astoria collection feature sparkling white topaz for an extra touch of glamour. You can master the art of layering by including different styles and lengths of necklace together. Two or three necklaces is the perfect number for evening wear.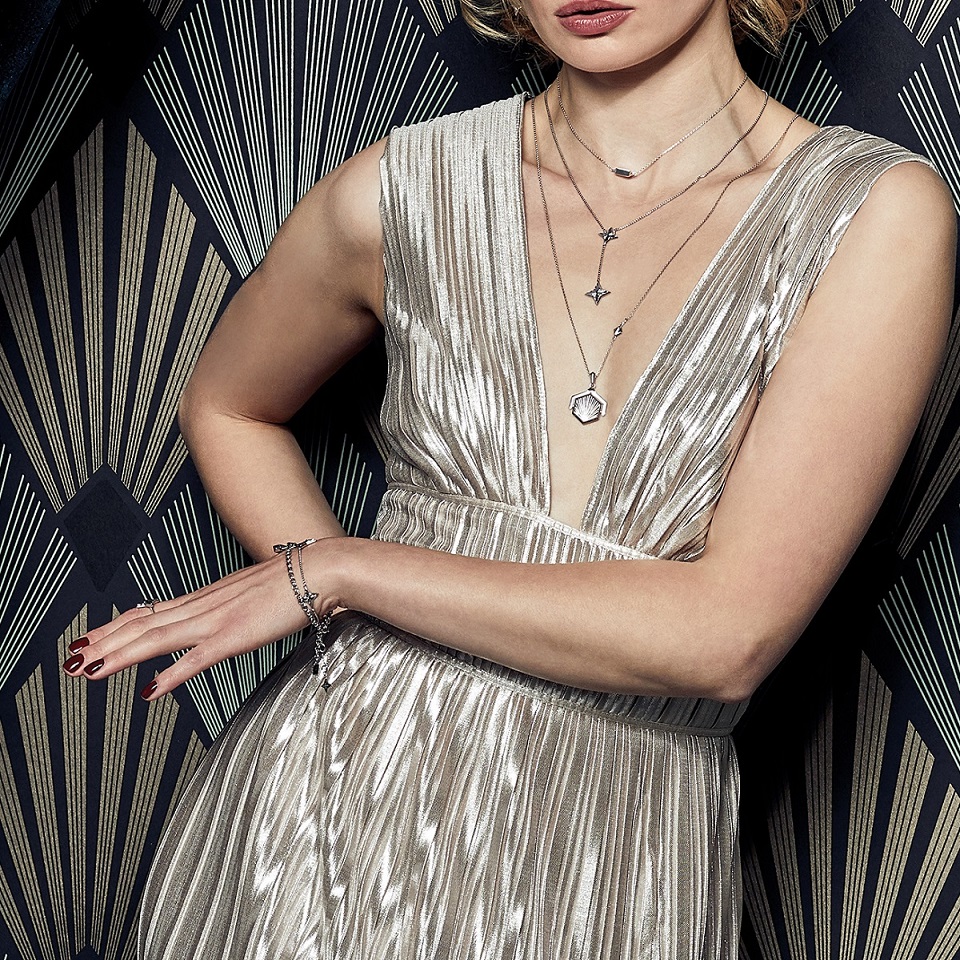 You can also layer your earrings. If you have more than one ear piercing, the small hoop earrings look fantastic with stud earrings. Bracelets can also be very easily layered, to create an upscale on-trend look. The more bling, the better!
Personalised gifts
Jewellery is one of the best gifts you can give. First of all, you can never have too much jewellery! Jewellery is a fantastic way to add style and individuality to any outfit. But it's also one of the most thoughtful and personalised gifts.
Many of the pieces from Kit Heath's Empire collection have a decorative front but a smooth rear side that is perfect for engraving. You can add a personalised message on the rear flat side to make it an extra special gift.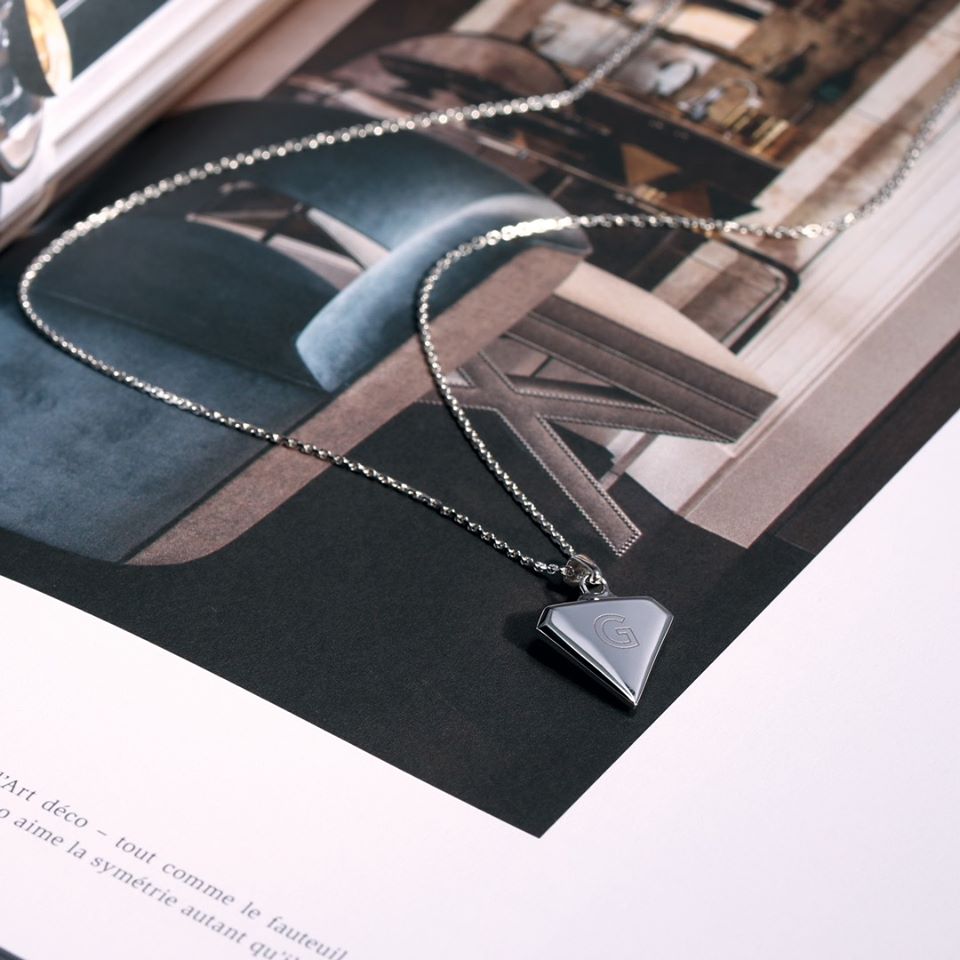 Engraving is also a wonderful way to commemorate a special occasion or create a memento for yourself. Add initials or a date to pay tribute to that special person, time or achievement.
Need more inspiration? Take a look at our engravable jewellery collection.
Special occasion jewellery
For Christmas Day, an important party or an event like a wedding, the Empire collection will add that extra glamorous edge. The Kit Heath Empire Astoria Star Lariat is the perfect piece with its two star motifs and lariat drop pendant design.
A little bit of Art Deco jewellery is perfect for special occasion wear. The stylised star and sun motifs give an air of optimism and exuberance that is just what you need on those special days. It is interesting and distinctive but still classic enough to wear with many different outfits.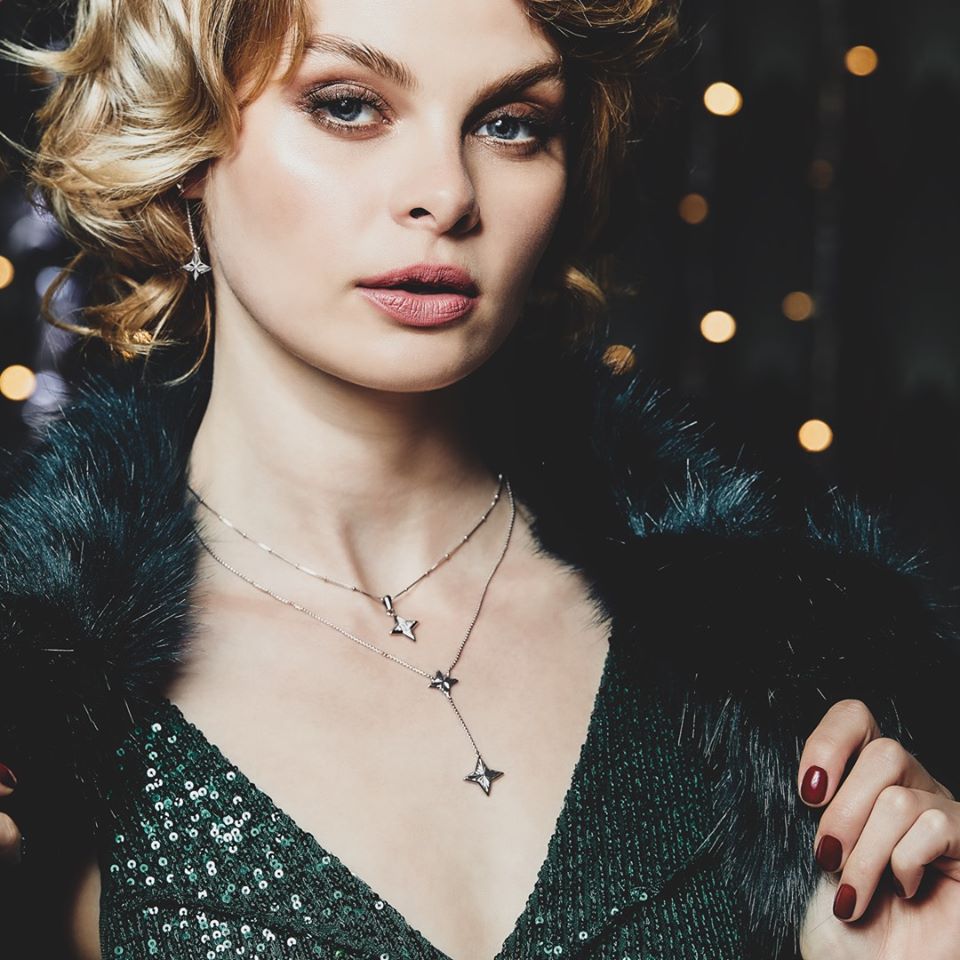 There you have it, so you can now you can go forth and dazzle with Art Deco style. Get yesteryear glamour in the latest high quality jewellery designs by Kit Heath. Channel effortless elegance with pieces that will serve your jewellery collection well for years to come.
Need more inspiration?
Read more about Kit Heath the designer.
Find jewellery for an evening out.
Shop Sif Jakob Jewellery.
At Niche Jewellery we love helping people find their perfect piece or gift for a loved one. Our friendly team is ready to help if you need personalised advice. Just message us or find all the ways to contact us here.