Are you addicted to earrings as much as we are? Do you love a pair of hoops and get silly over studs? Then you're in the right place.
Why we're addicted to earrings
Oh earrings, how we love you. Studs, hoops, drop earrings, pearl earrings and statement pieces. We love the abundance of choice and the possibilities to express our style. We love adding extra colour and sparkle to our look. And we love choosing pieces to complement or elevate our outfit. Here are 6 reasons we love earrings - and why you should too!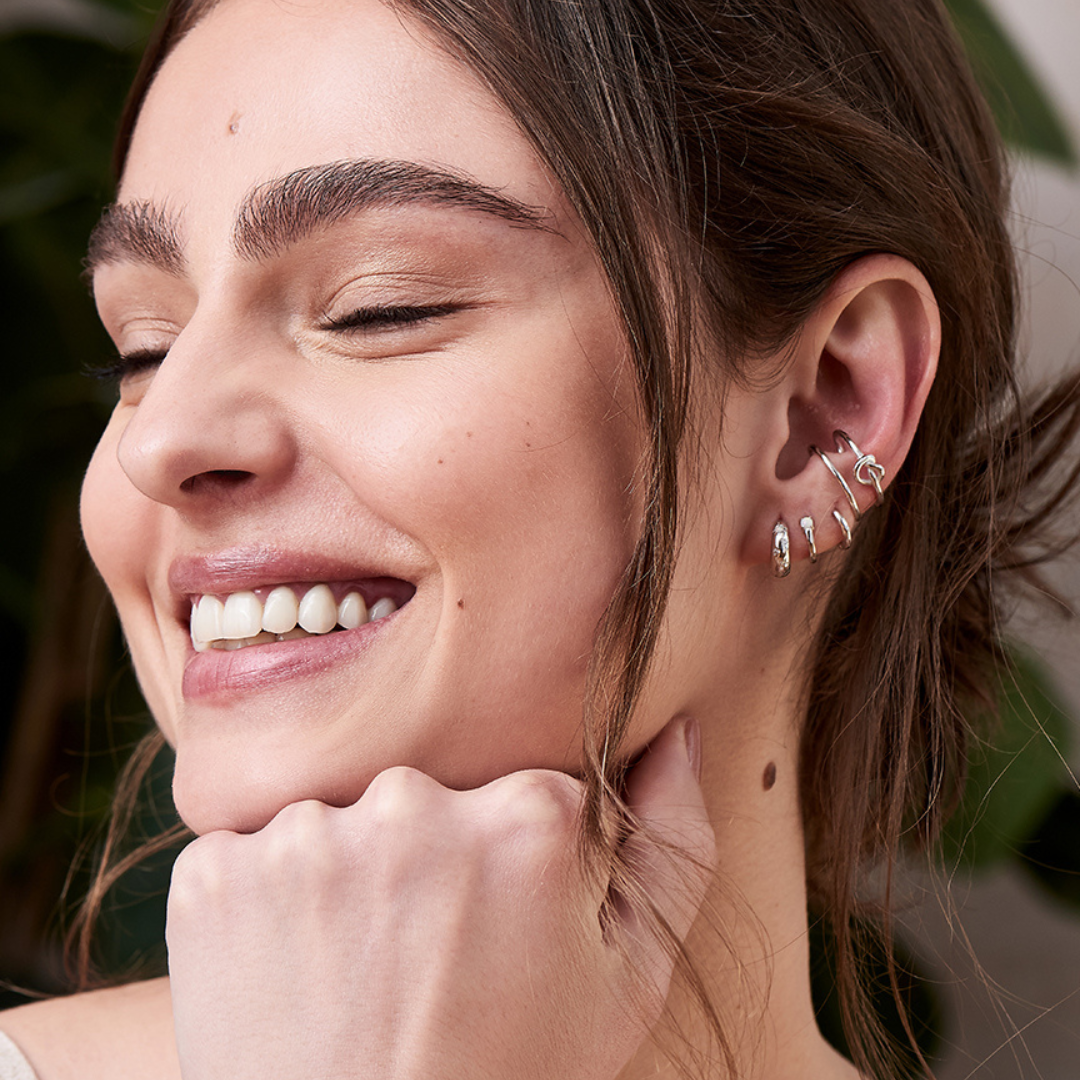 1. Stunning stud earrings - not just a sensible choice
Let's begin at the beginning, as they say - and most earring addictions begin with a pair of simple studs. They are the first earrings we wear and often the most appropriate (or even only) choice for work or school. 
But earrings have come a long way from the days of the simple gold stud. With so many wonderful designs available, they are so much more than the sensible choice. Even if they're the only type of earring you're able to wear, you can still express yourself through your choice of studs.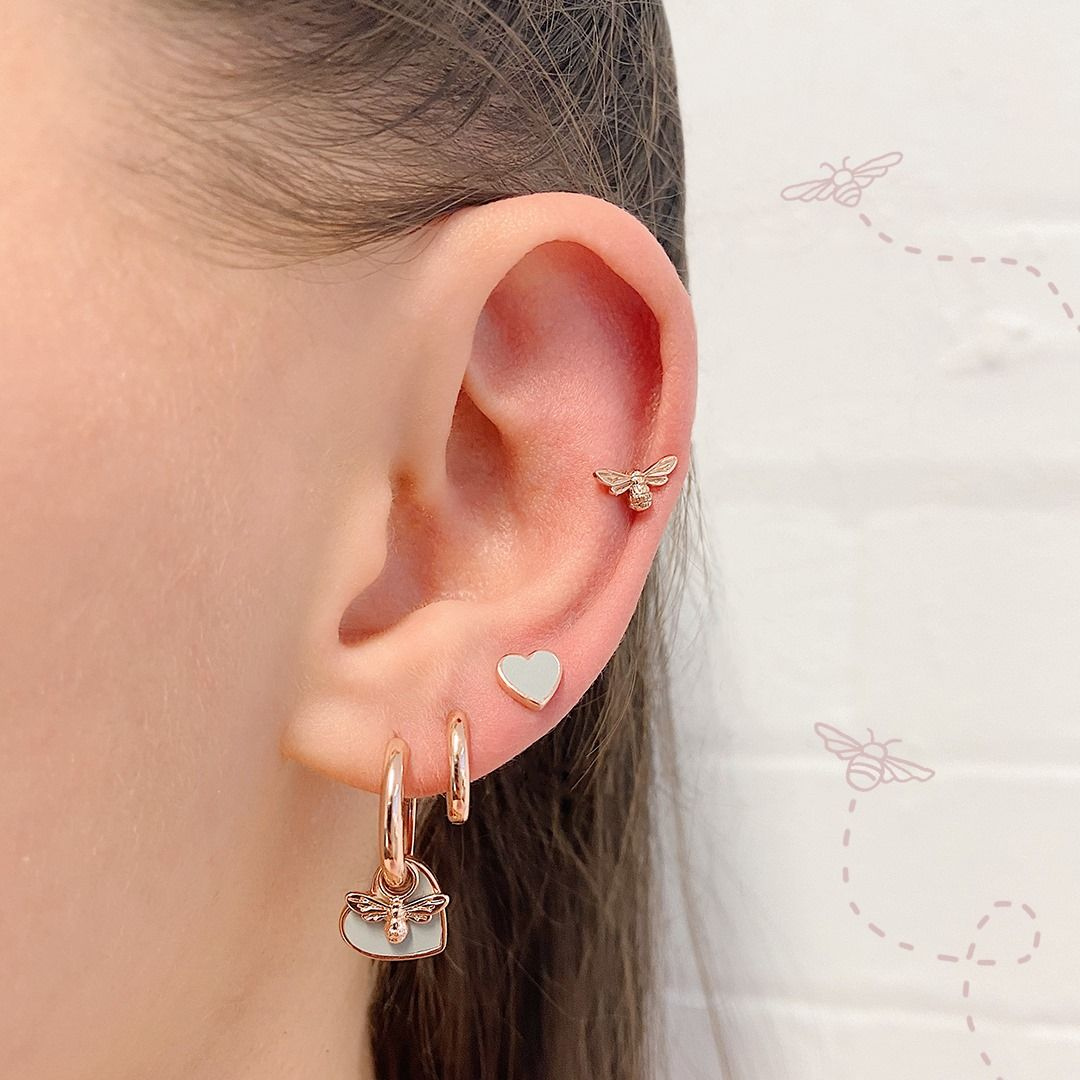 From motifs exploring flora and fauna, to celestial stars and beautiful gems - there's a whole world of stud earrings out there in all shapes and sizes. Choose your studs to reflect your mood and personality, or complement your outfit. 
You don't even have to wear one style. With a growing trend to mix-and-match studs, buy them in singles to add to your collection or mix up your pairs into interesting combinations.
2. Drop earrings to die for
Drop earrings give you even more earring to play with. They can be the epitome of elegance and glamour. They can be vintage, modern or abstract, colourful or plain. You have endless possibilities and elements to play with.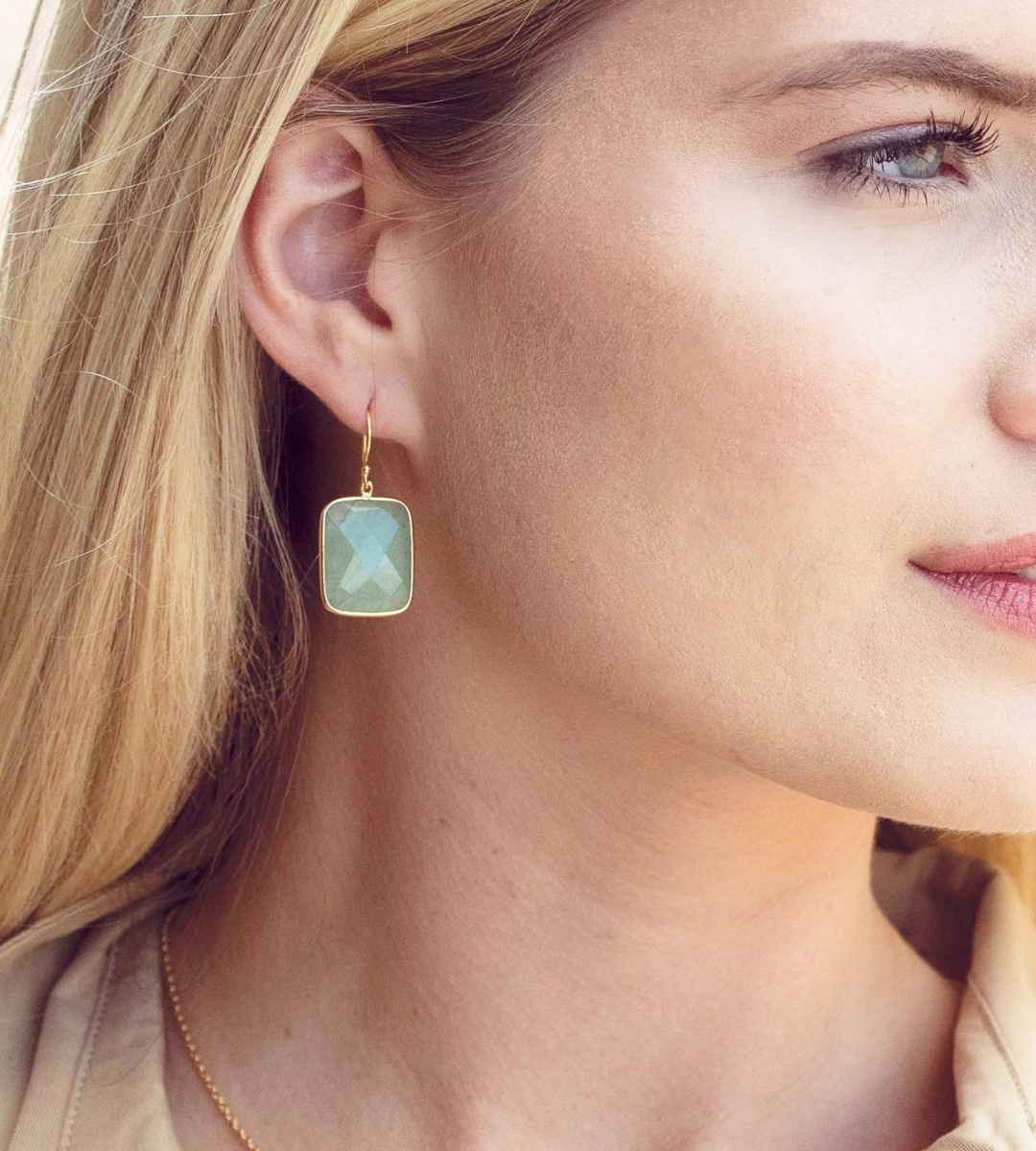 Long drop earrings look fabulous with evening wear, whether you're going formal or casual. Think long metal tassels and chains, embellished with gems and crystals. 
While snazzy, shorter versions look great with casual outfits. Giving you the chance to bring a touch of sparkle or colour to your outfit.
3. Ear cuffs - an earring or not an earring?
Ear cuffs have been around for a long time in some cultures, but have suddenly become much more widely available. There's a debate to be had about whether they are an earring or not, but whatever the answer, they are a cool piece of jewellery to add to your collection.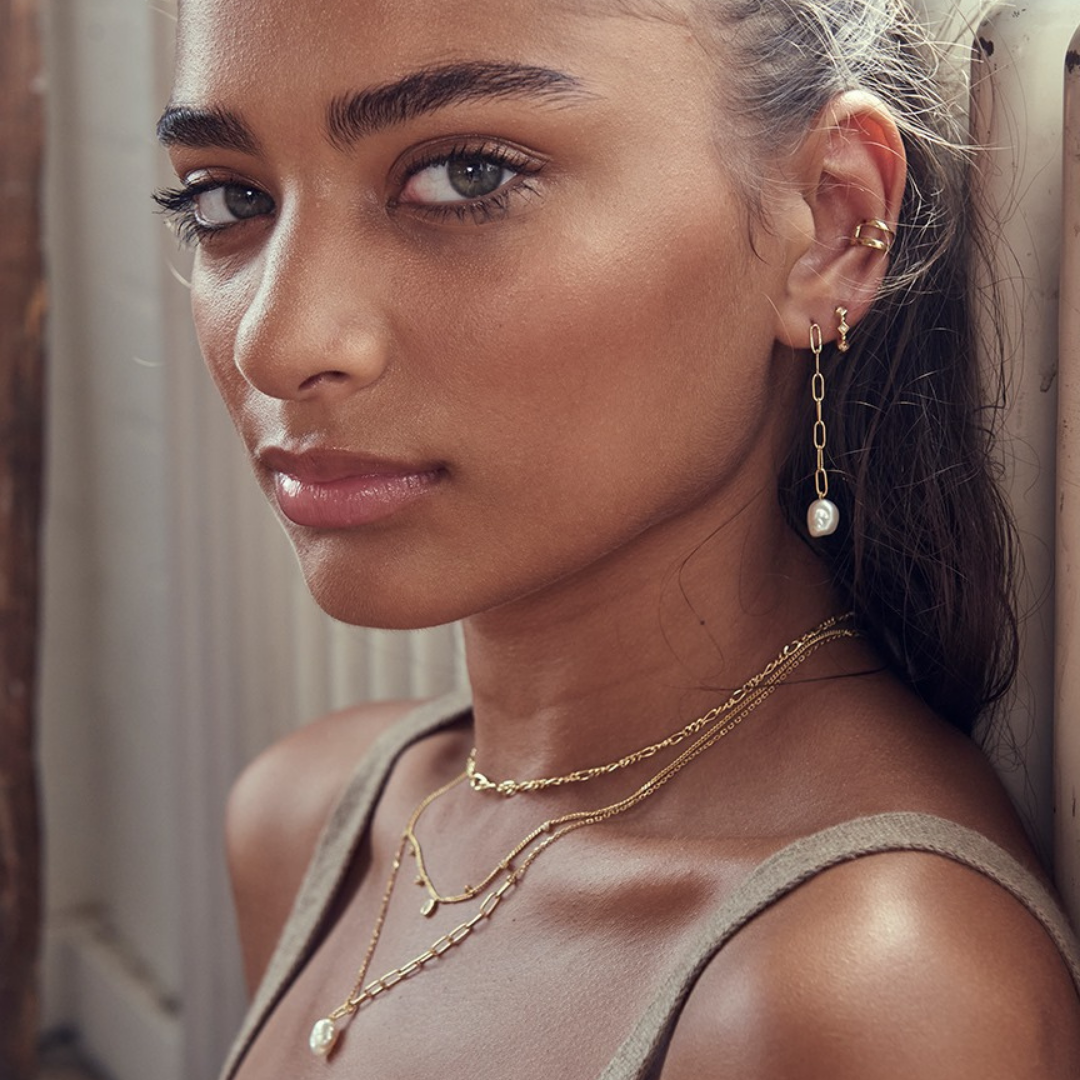 Wear them with other earrings and multiple piercings to create a layered, textured look. Designs range from the delicate to the dramatic. Meaning they look equally good with your beachside attired or glamorous evening outfit.
4. Big love for hoops and huggie earrings
As you may have gathered from previous Style Edit news, we love a hoop earring here at Niche!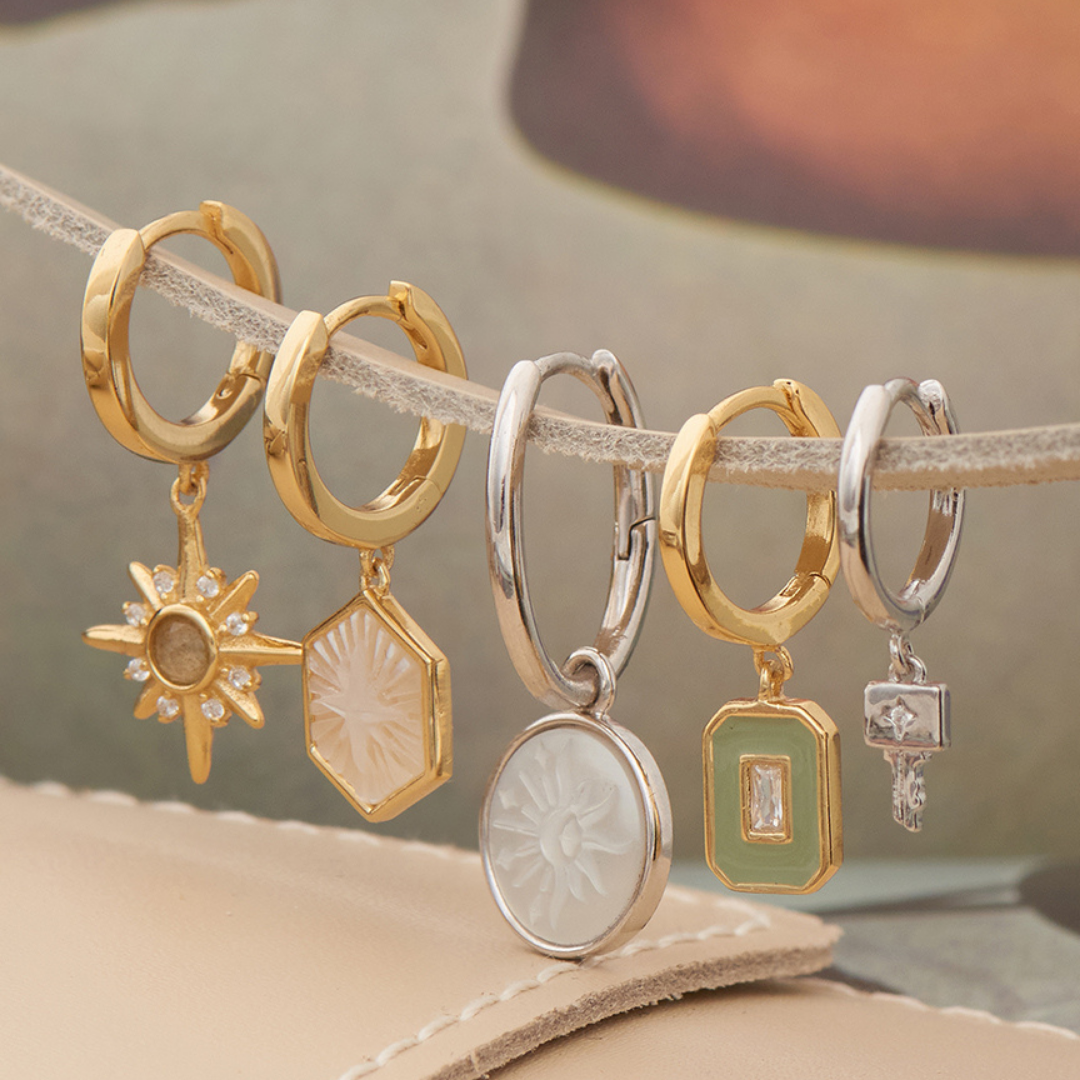 And if you're addicted to earrings, chances are you've already got a few in your collection. Why? Because hoops are always on-trend, they're versatile and look good with just about anything. From large gold hoops, to smaller huggie hoop earrings, there's so much variety out there to try. 
Whether you like lots of glitz or simple styles, hoops have got an answer for every taste. Huggies are good for office days and more formal evenings. While a pair of statement hoops will make any evening ensemble a winner.
5. Pearl earrings - a classic reimagined
Pearl earrings are a classic for a reason. And a single pearl stud or droplet is stunning by itself. But since pearls became popular again, there are even more imaginative styles and designs to choose from.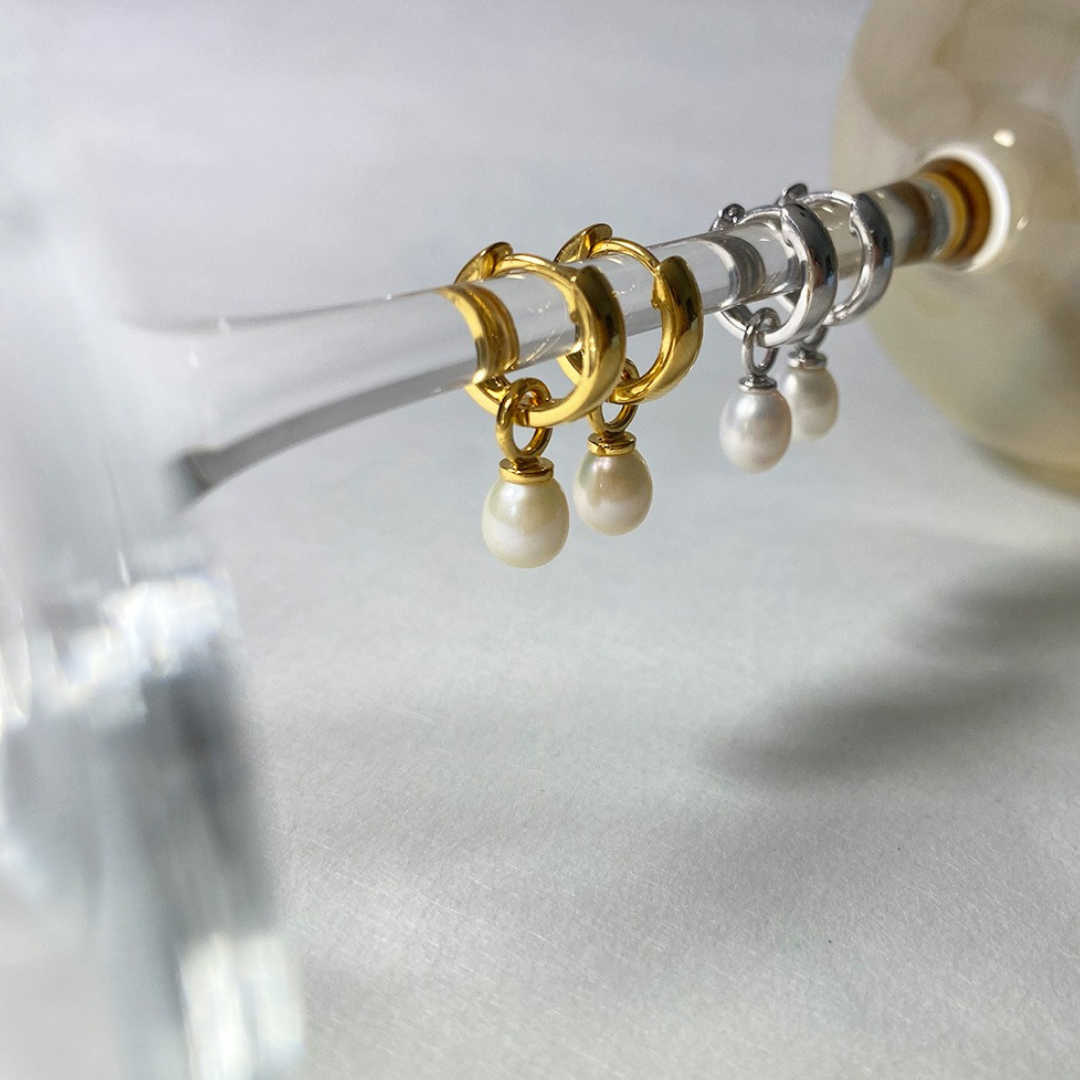 Natural pearls can be found dangling from hoops and drop earrings. While polished pearls hang from huggies and mother-of-pearl decorates stud earrings. 
Not to mention the old favourites like single pearl stud earrings. These still work wonders when dressing to impress. Wear them to mean business in your work attire or glam-up your posh evening wear.
6. Statement earrings you can't ignore
If studs are the 'sensible' choice then statement earrings are the other end of the spectrum. Everyone needs at least one pair of statement earrings in their collection. A pair of earrings that look amazing and make you feel fabulous, whatever else you're wearing.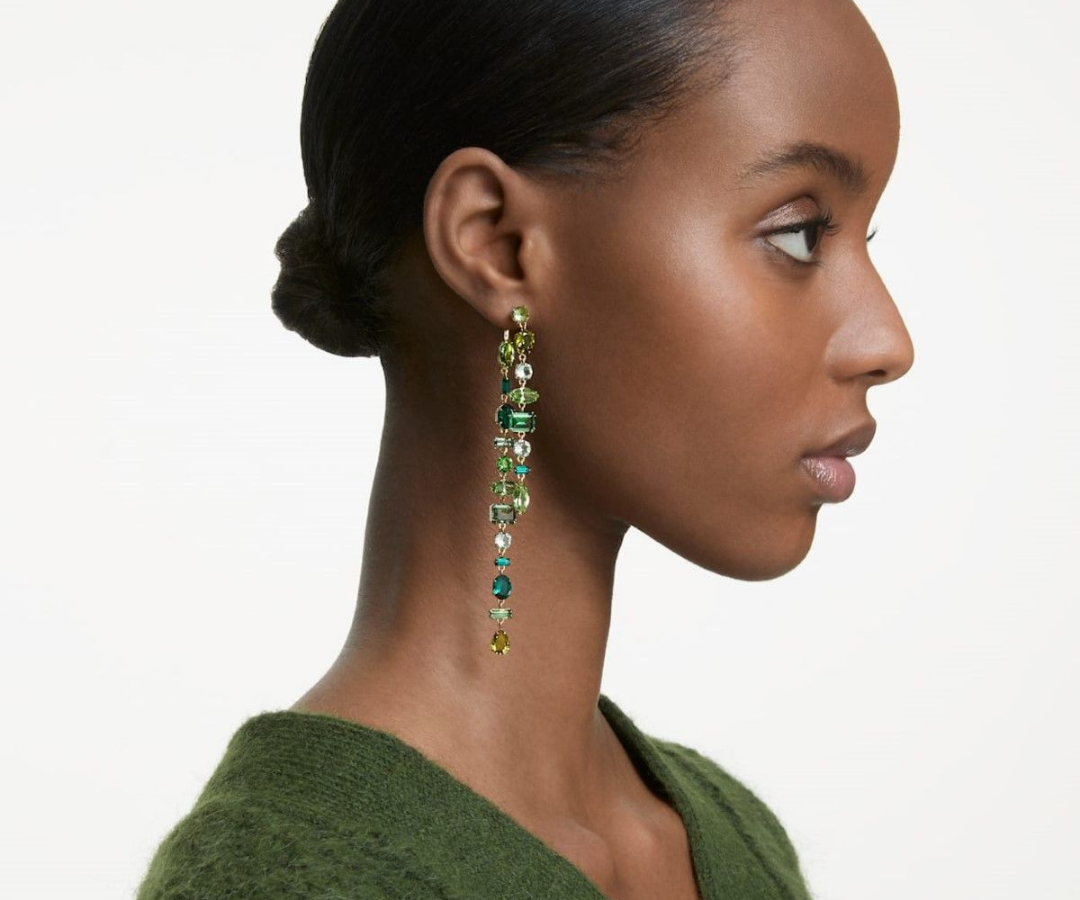 Statement earrings are essentially the jewellery equivalent of the bright red lip. Designed for maximum impact and drama - you wear them to get noticed!
But the greatest thing about statement earrings is choosing the pair that reflects your personality. That dark side, wild streak or playful persona that you only let out occasionally can finally be set free. Enjoy expressing it through your statement earrings.