Bracelets are beautiful any time of year, but they really come into their own in the summer months. How will you wear yours this summer?
How to wear beautiful bracelets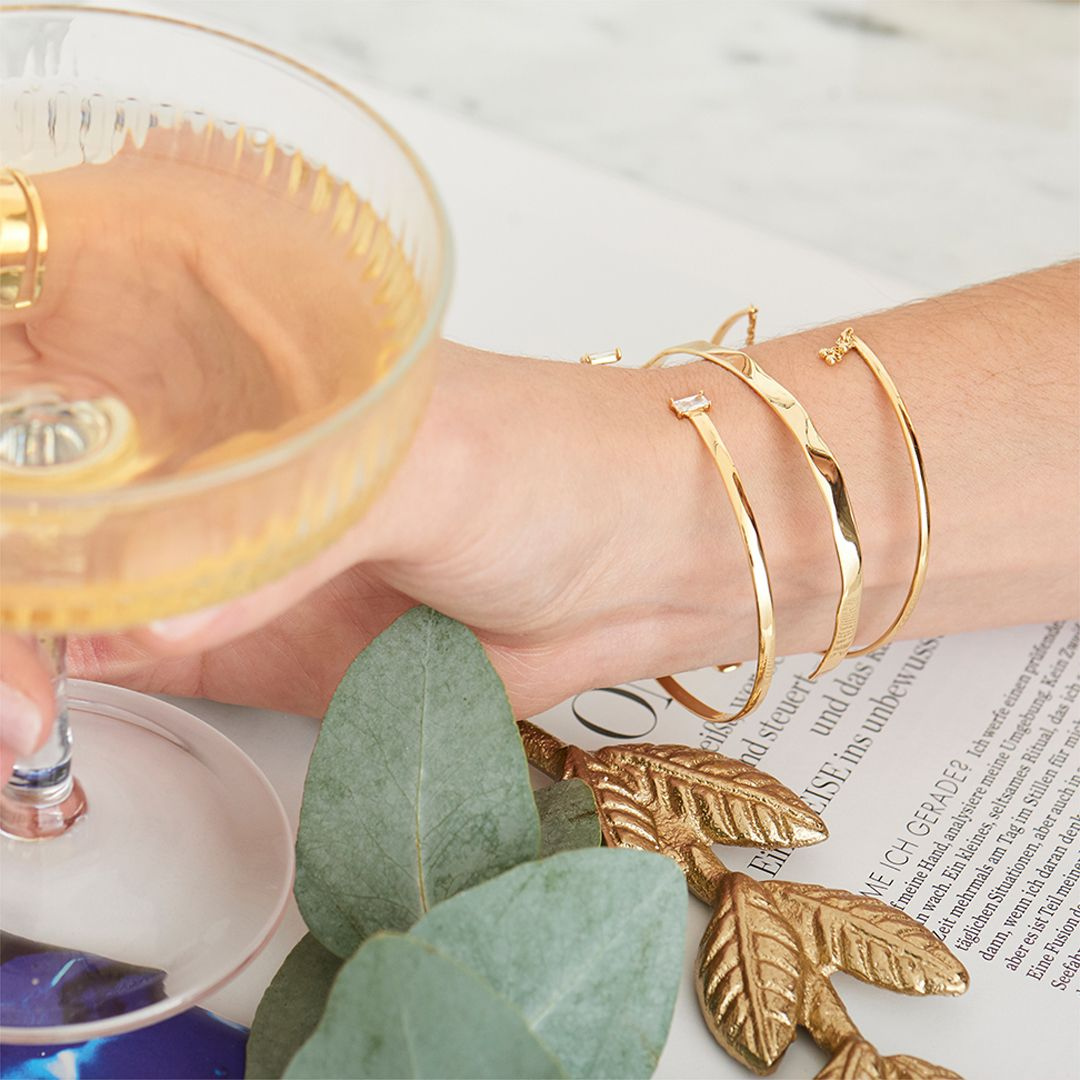 Who doesn't love a beautiful bracelet? We love bracelets and bangles at any time of year, but it's the summer months when they really come into their own. 
From sun-kissed friendship bands to beautiful bracelet stacks, those endless summer days and nights on the beach are ideal for showing off all your bracelet beauties.
Why do we love them so? Well, to begin with they look equally good with casual outfits and or evening wear. They're also the perfect elegant accessory for day or night. Just one show-stopping piece, for example, looks stunning with a simple evening dress. While a carefully, crafted bracelet stack will add textured boho chic to your beachside ensemble.
Whatever you're wearing this summer, there's a bracelet look to go with it - and we are here for it! 
Here are five of our favourite bracelets looks to try out...
1. Stunning bracelet stacks
Give your outfit a shot of sunshine this summer with a beautiful bracelet stack from the queens of the bracelet stack.
Ania Haie and Annie Haak are experts at creating dreamy, stackable bracelets.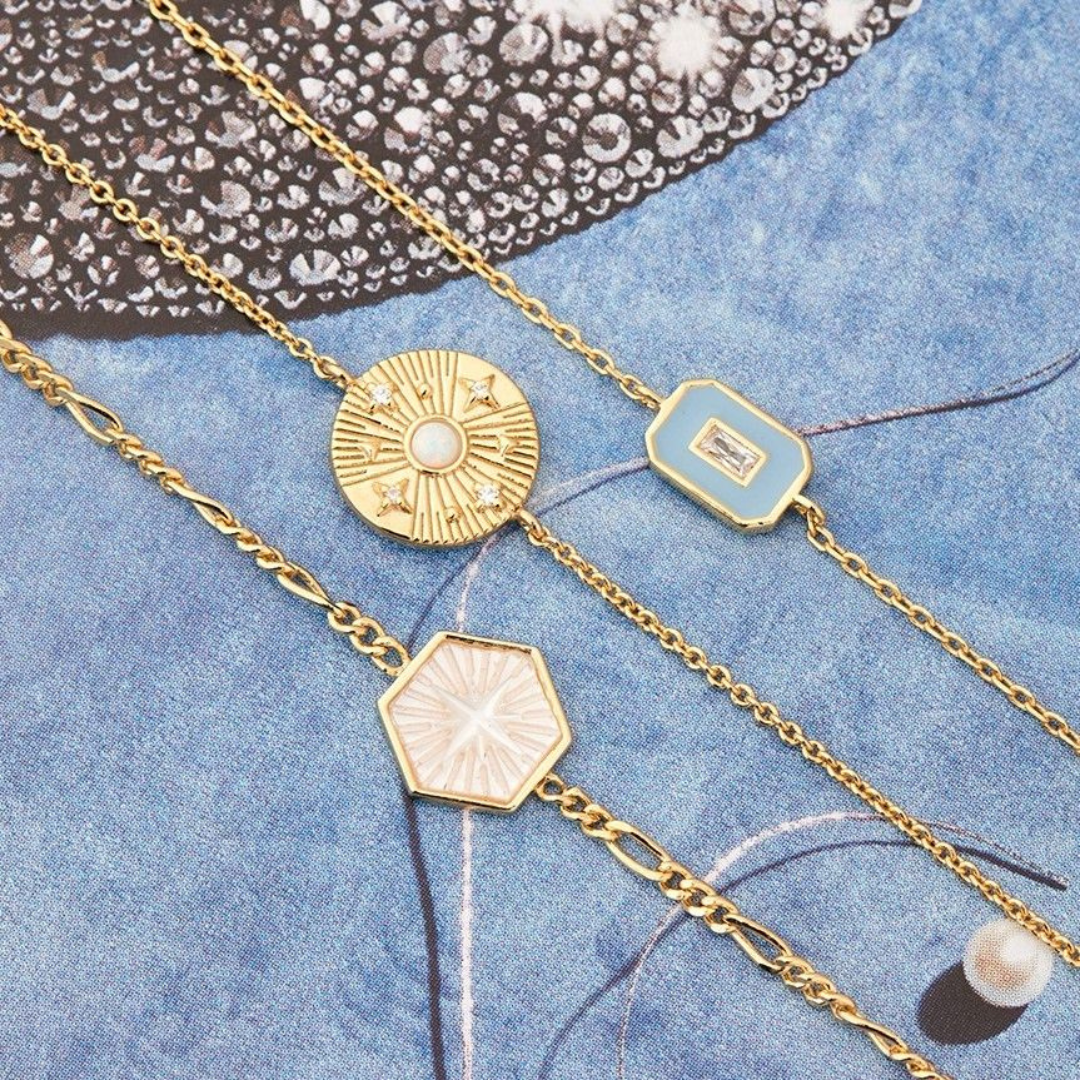 Annie Haak's designs come in ready-made stacks, with several strands of silver and gold beads, mixed with pearls and charms. Or single strand bracelets that sit together to build a look.
While Ania Haie's delicate chains layer beautifully, each it's own work of art, with gorgeous personal details.
You can even mix up your favourite brands to create your own unique look.

2. Charm bracelets from Nomination and Thomas Sabo
There seems to be no end to the charm bracelet's powers. We've seen their popularity soar over recent years, alongside a neverending flow of new and interesting charm ideas.
We love Nomination's unique, composable bracelets. A sleek, modern design with space to add multiple little tile charms of your choice. They look great with summer blazers and blouses. And are perfect for personalising your work wear and bringing a touch of personality to the office. 
Thomas Sabo brings a more edgy vibe to the charm bracelet scene. Chunky chains hold a whole host of colourful and cute charms. Each one tells a tale of dreams, adventures, memories and achievements.
Both these brands know what they are doing when it comes to creating a bracelet full of charm. Choose your favourite charms to build a rich, personal portrait of your life and loves.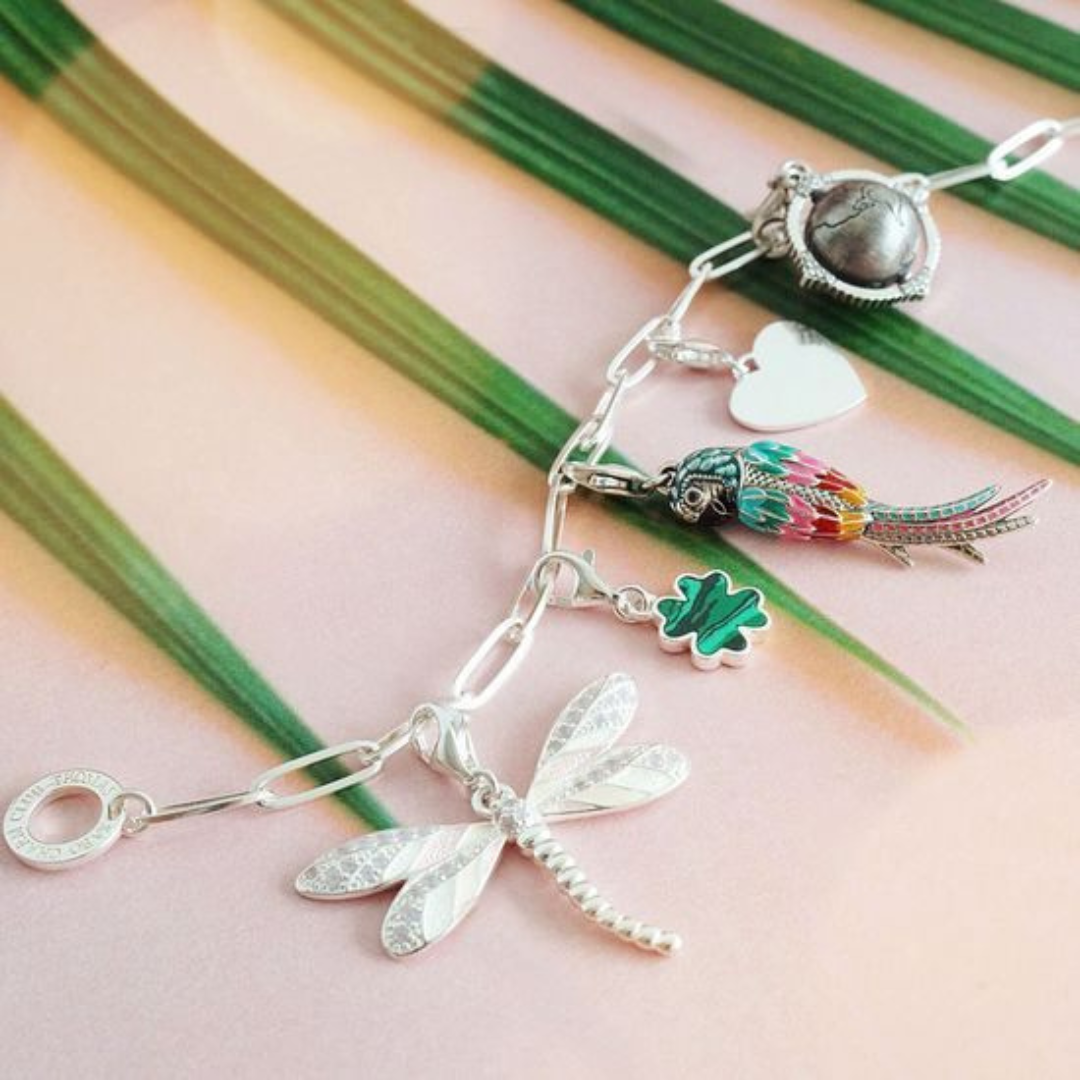 3. Swarovski bracelets
Swarovski never does anything by halves and their bracelets are no exception. 
Whether it's one of their classic deluxe tennis bracelets, or a more recent Millennia design, theyreally know how to raise the bar when it comes to designing beautiful bracelets.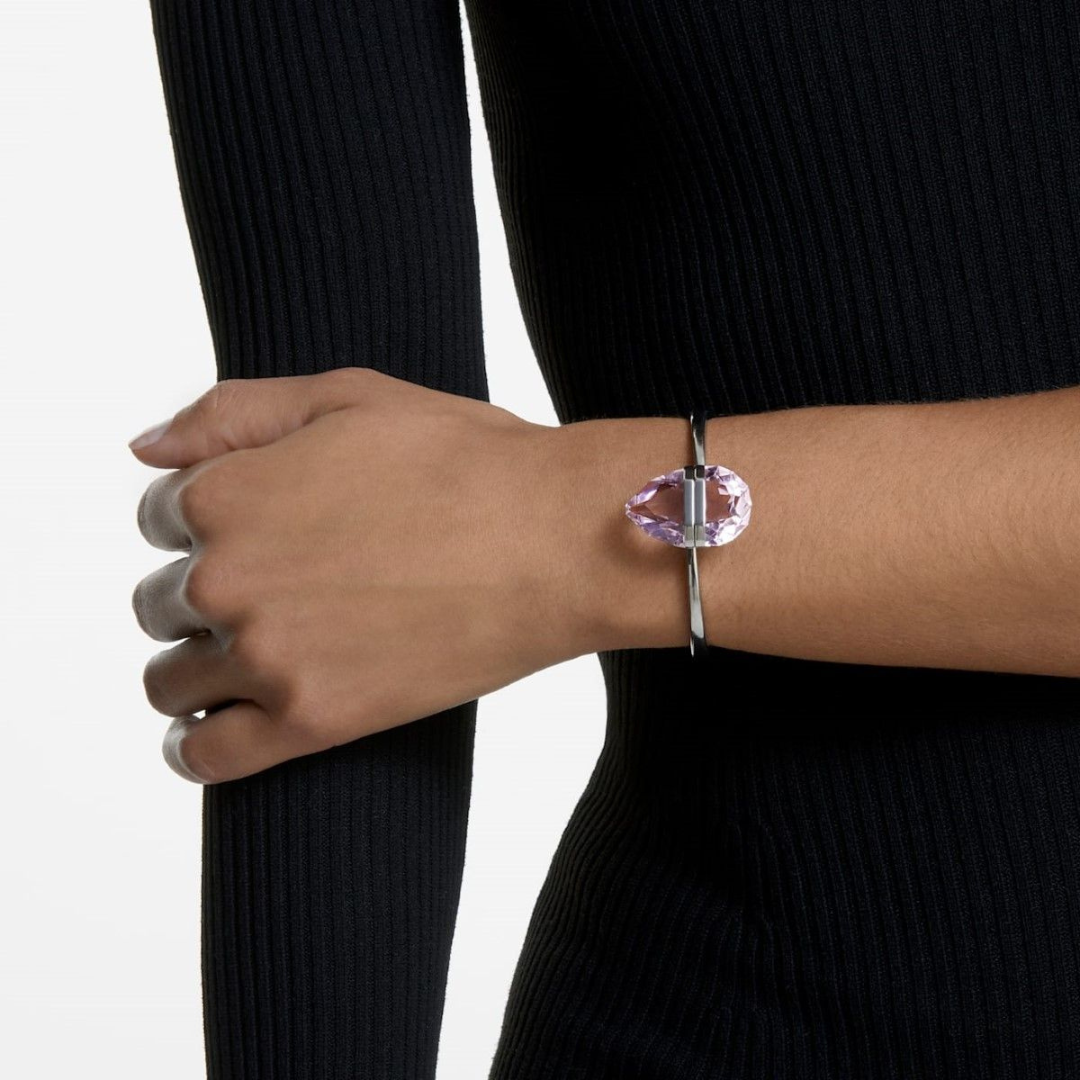 From delicate chains and slider bracelets to chunky crystal showstoppers in dazzling colours, there's a Swarovski bracelet for every occasion. We love them for their joie de vivre and classic beauty and dazzling designs.
4. Personalised bracelets
Personalised jewellery is right on trend at the moment and bracelet designers have their own take on personalising pieces. We've already mentioned charm bracelets, which are a great way to personalise your bracelet look. Besides the charm bracelet, however, there are other ways to make your beautiful bracelet personal.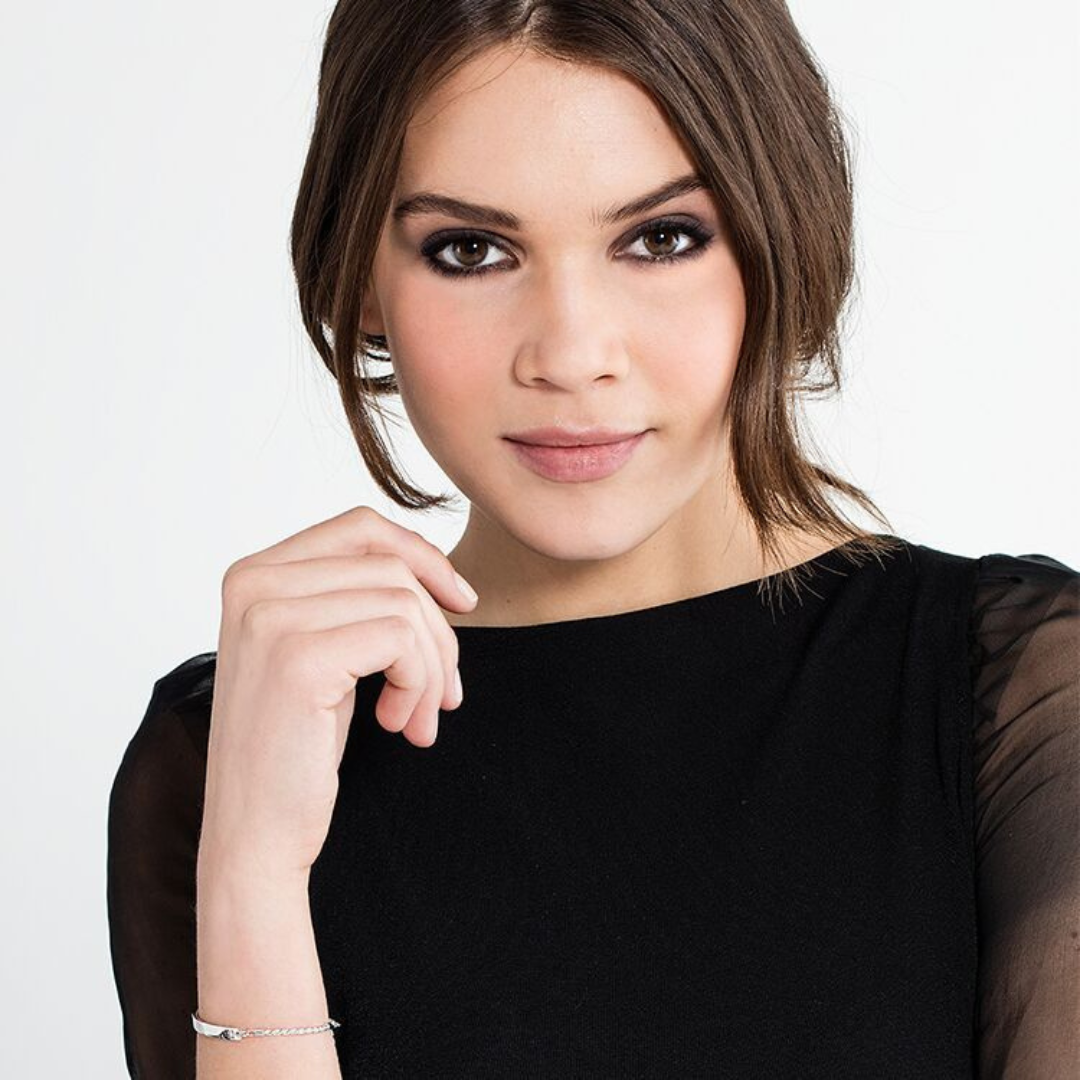 Zodiac charm bracelets, for example, make a great personalised gift for birthdays or bridesmaids. Some come with silver discs to add engraved dates or initials. Others with birthstones and zodiac charms.
Bridge bracelets also offer the chance to add a personalised touch. Offering the ideal surface for engraving special dates, initials or names.
5. Beautiful customised bangles by Les Georgettes
Bangles are a big trend this year. And what's more exciting than being able to customise your design to match your outfit?
Les Georgettes offer a unique way to make your bracelet stand out. Their gorgeous metal geometric designs are left open for you to add different coloured backings. 
Choose from a range of bangle thicknesses, detailed designs and colours to make yours completely personal. Then change it up with a new colour each day to give every outfit a beautiful bracelet boost.