December 2020 is in full swing, so you know what that means - time to finish your Christmas shopping! For any lady in your life, a bracelet is a top choice for that Christmas gift.
Bracelets are easy to stack and layer, and you can never have too many. They are also a very cost effective gift when compared with larger necklaces or watches.
Here are our top 10 bracelets for Christmas gifting! For even more inspiration, check out all of our carefully selected bracelets online.
1. Ania Haie Orbit Drop Balls £25
A dainty and stylish statement in on-trend gold, this bracelet is the perfect gift. It's easy to stack, style and layer with other pieces, or can be worn alone for a minimalist statement. This gold-plated bracelet from the Orbit range makes a brilliant gift for her. Orbit is one of our most popular ranges from Ania Haie, and comes in either gold, silver or mixed metal silver and rose gold.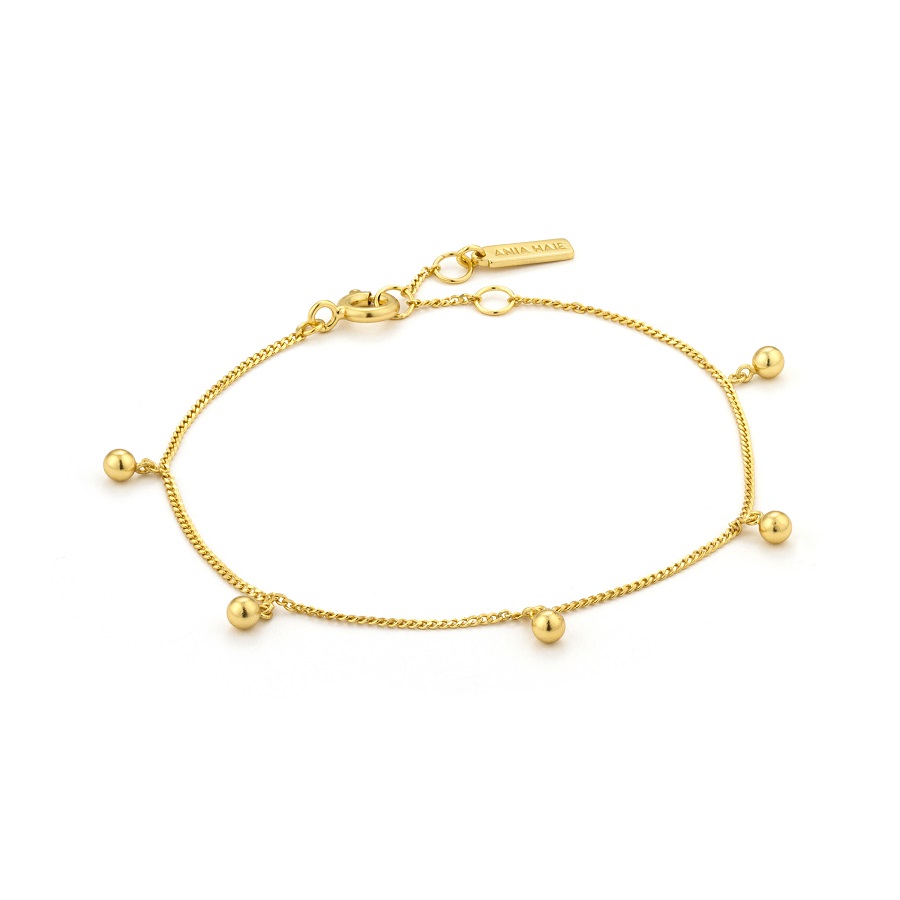 Ania Haie Jewellery is an excellent choice when you have a few gifts to buy. Not only is it perfectly on-trend, it's also reasonably priced so you don't break the bank when buying for several people. Crafted in Sterling Silver with plating of either rhodium or 14ct yellow or rose gold, it's also super easy to maintain, with no tarnish to wipe away.
2. Kit Heath Stargazer Galaxy Toggle Bracelet £80
It's fair to say we have completely fallen in love with the Stargazer range by Kit Heath. With dainty layered stars, it makes a statement whilst being so wearable for any occasion.
Originally released for Christmas 2018 in Sterling Silver with rhodium plating for longer lasting shine, the range has been expanded and is now available in mixed metal with elements of gold plating.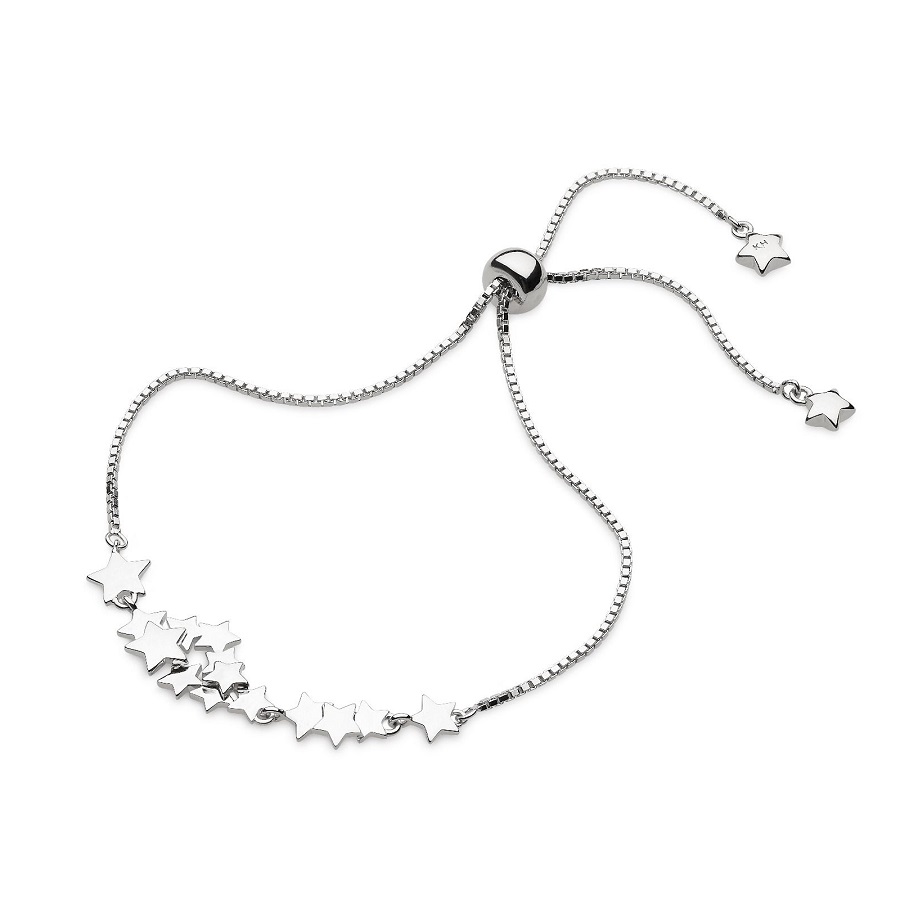 This silver toggle bracelet is so pretty, easy to adjust, comfortable to wear, and shows them what a star they are to you. The rhodium plating means that it will be a long lasting non-tarnished finish for many events to come. Who wouldn't love it?
Shop Kit Heath Stargazer Range
3. Swarovski Power Collection Bracelet £59
This extremely easy-to-wear grey bracelet features Swarovski Crystals on a unique wrap-around bracelet.
With its comfortable adjustable closure you can wear it as a wrap around bracelet or choker. This bracelet can be mixed and matched with other Swarovski bracelets for an on-trend arm party look.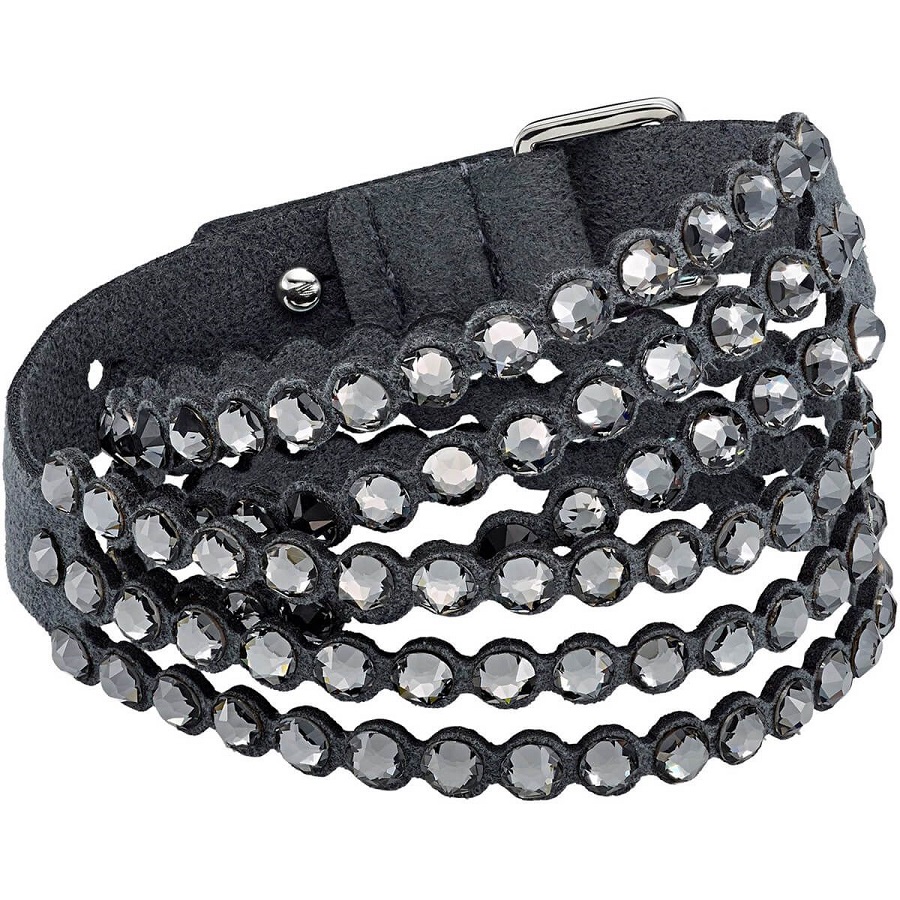 It's also available in other colours, but we think grey is a top choice to go with everything, day or night.
4. Annie Haak Frankie's Rose Gold Bracelet £88
When it comes to Annie Haak, there are just so many beautiful bracelets that it is extremely difficult to choose the top few.
Frankie's bracelet is a top seller, and has a gorgeous mix of sterling silver and rose gold plated beads.
It looks lovely on its own but it can also fit beautifully in a stack. The rose gold giving that little hint of luxury and contrast.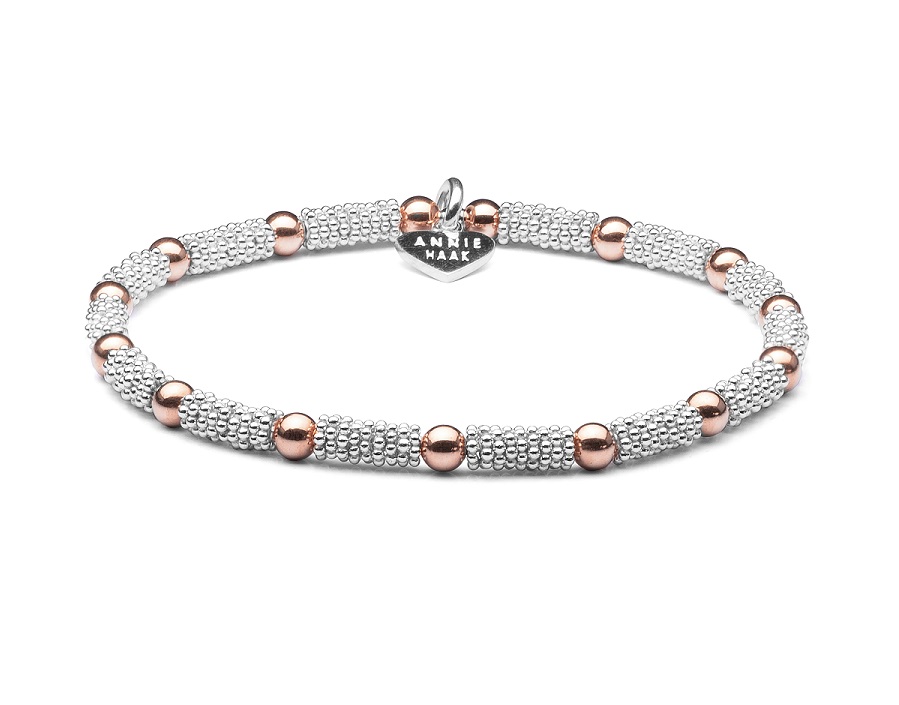 But truth be told, any Annie Haak bracelets make a wonderful gift. The idea is to stack and collect bracelets, then mix and match for different occasions.
Hand-threaded on high quality jewellery elastic, these bracelets are so easy to put on and to wear, as well as being ultimately stylish yet casual.
5. Thomas Sabo Long Link Charm Bracelet £34
Available in both sterling silver and gold-plated sterling silver, this charm bracelet is perfect because it also looks stunning on its own. The long links are on-trend this season even on their own, so there is ultimate flexibility with this bracelet. You can give on it's own, and at £34 for the silver version it's an affordable price.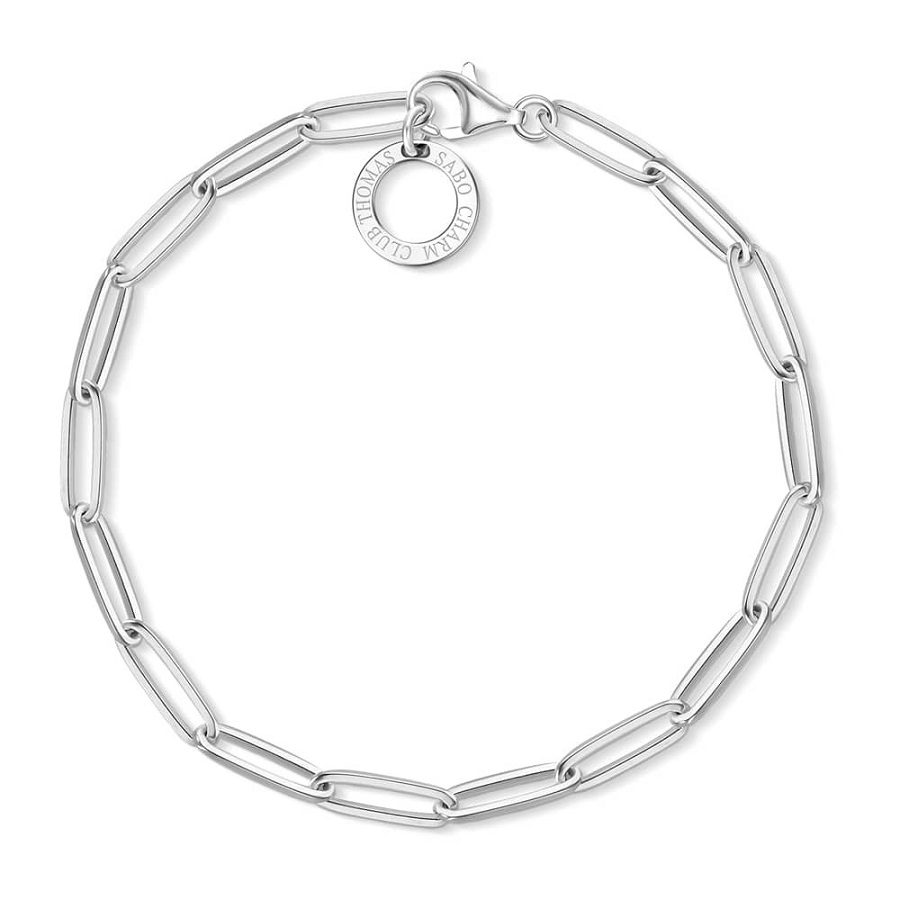 You could also consider adding one charm. It looks fabulous with just a single Thomas Sabo charm pendant as well.
Then different charms can be added for different occasions. You can build up the bracelet as a traditional charm bracelet. Or just swap the charm pendant for a whole new look.
With the lobster clasp closure, these charms are way easier to change and move around than most other charm systems, making it ultimately versatile.
6. Coeur De Lion Blue Hematite Bracelet £59
This simple stunner will complete any outfit for a stunning, elegant feel. It is simple but not understated, oozing with style and can be worn day or night. The titanium oxide finish on hematite beads give a stunning blue sheen. The stainless steel sphere ties it in beautifully with any silver jewellery.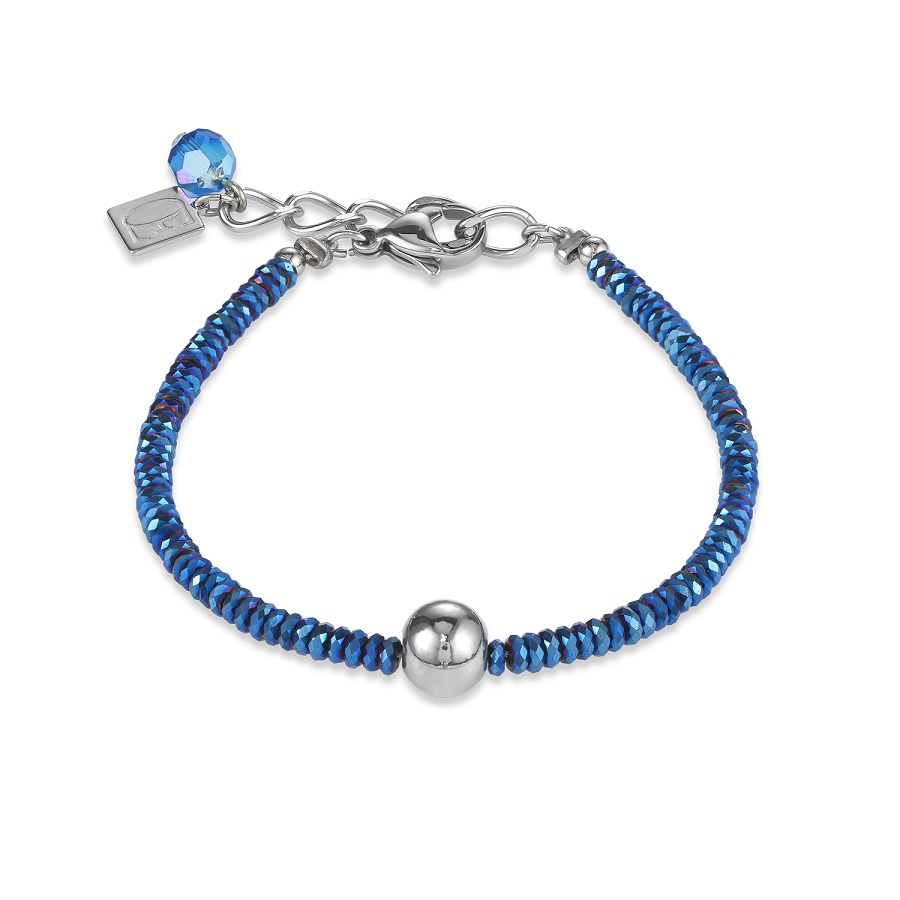 Coeur De Lion is another of our most popular brands at Niche Jewellery. Handmade in Germany, it is unique and striking, yet classic and timeless.
The use of colour is unique and eye-catching, making Coeur De Lion bracelets a perfect gift.
7. Sif Jakobs Ellera Tennis Bracelet £85
This delicate bracelet will add a pop of colour to any outfit or arm party.
It is crafted from 925 sterling silver with 18k yellow gold for a touch of luxury. The facet cut multi-coloured zirconia create a soft and beautiful rainbow effect.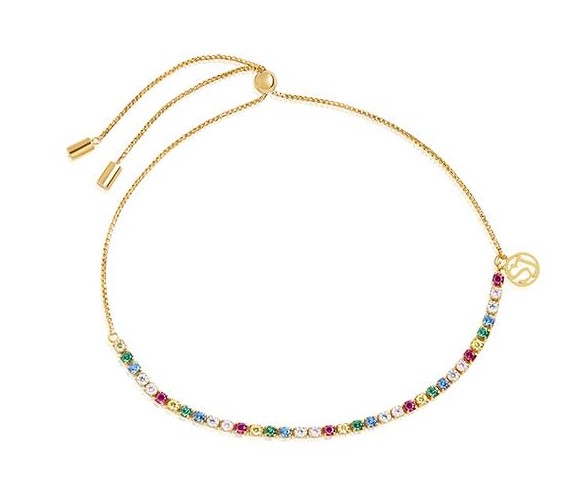 Wear it alone or stacked with other pieces for maximum effect. The adjustable sliding closure makes it easy to wear and adjust.
8. Annie Haak Mini Orchid Heart with Stars £68
This charm bracelet features the 'Hearts with Stars' charm. Handcrafted in Sterling Silver, the heart charm is engraved with a cluster of stars.
A star is the perfect Christmas motif and this bracelet will thrill any existing or budding Annie Haak fan.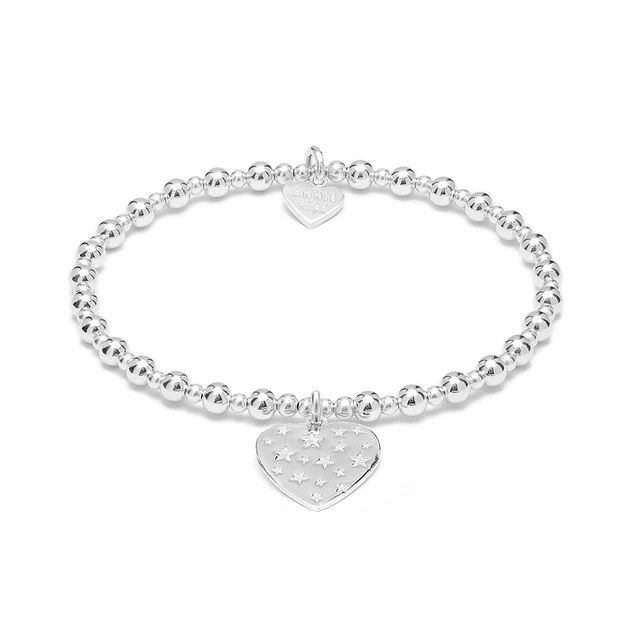 The perfect gift when given as a first piece of Annie Haak or as a sparkling addition to their collection.
9. Swarovski Lifelong Bow Bracelet £49
This super-cute toggle bracelet by Swarovski features the Lifelong Bow and an easy to adjust toggle closure. Sophisticated yet playful, this bangle exudes cool-classic glamour with its sleekness, 3D silhouette and shiny rhodium plating.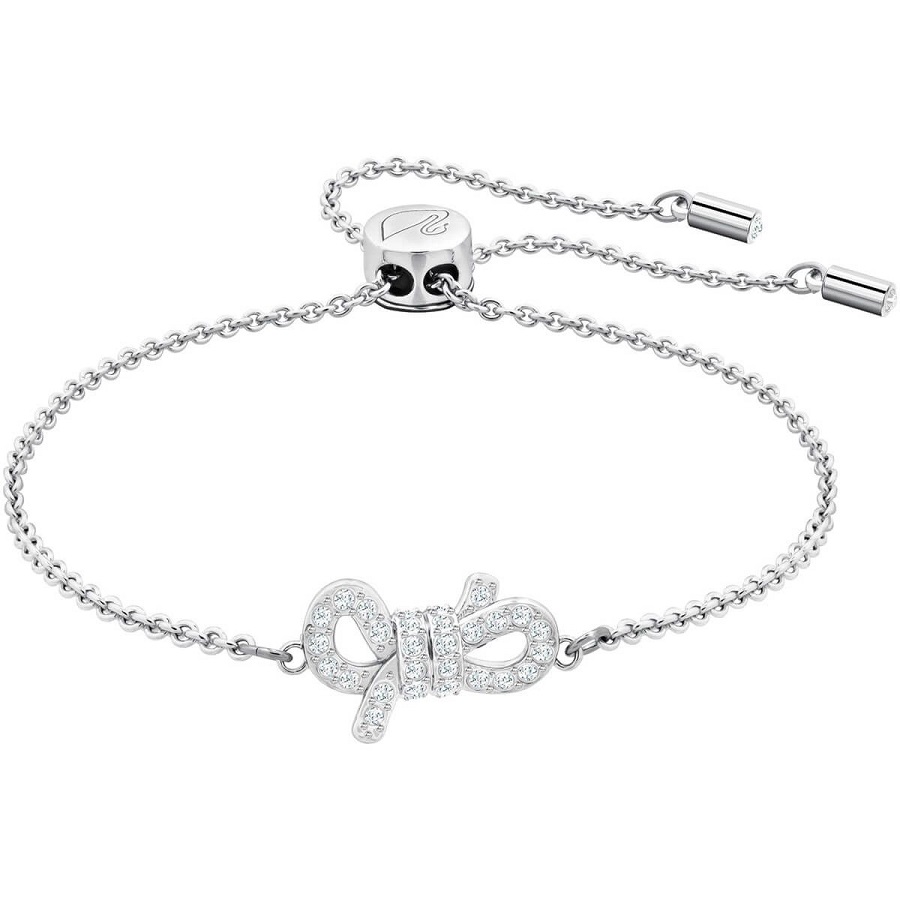 The Lifelong Collection features a classic design and a bow design, which adds and element of fun and quirkiness.
10. Jersey Pearl Tassel Bracelet £30
Available in several stunning colours, we love this adjustable single pearl thread bracelet. This version is in black, contrasting with the freshwater pearl.
Simple and yet so versatile, this bracelet features a single Crown quality 8.0 - 8.5 mm Freshwater pearl. It = has ultimate mix and match wear-ability and an affordable price tag.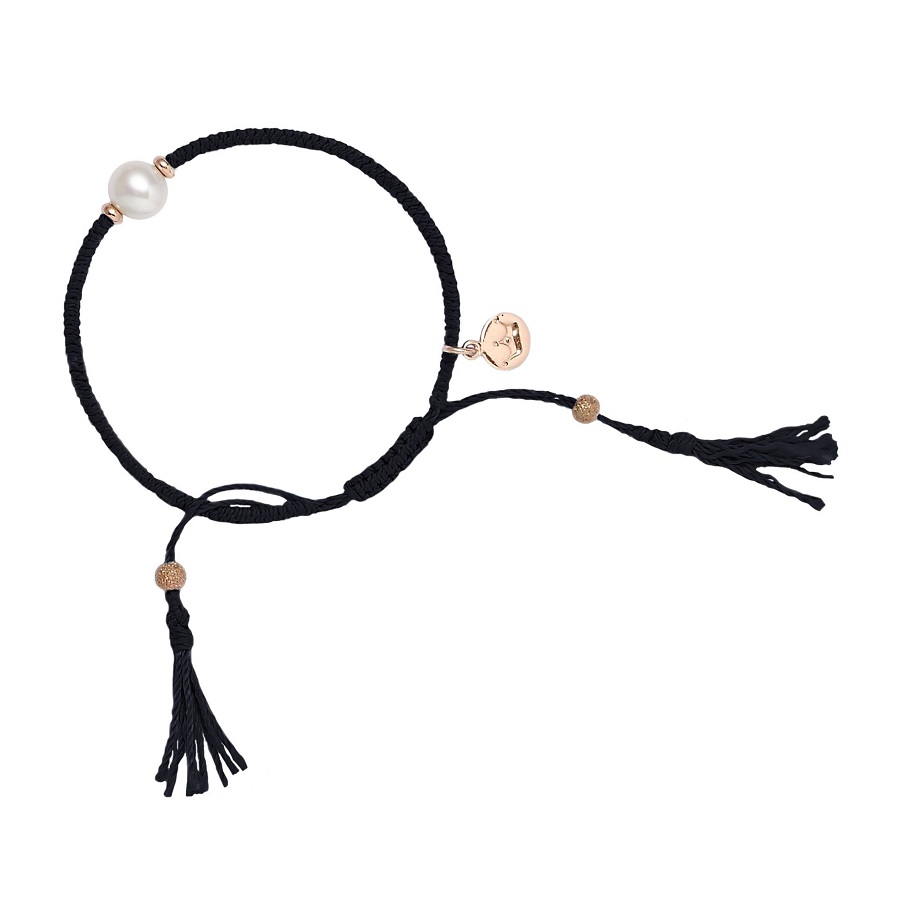 Bonus Bracelet
OK, so we said 10 and this is number 11! We've focused so far on high quality yet well-priced bracelets under £90 which are affordable for friends or family when you would like to give a beautiful gift but not break the bank.
If you would like to spend a little more on something special, Annie Haak's Yard of Love Bracelet is it. This is a beautiful multi-strand bracelet created in sterling silver beads.
It is hand-threaded in the UK as a continuous unbroken yard of silver beads which are graduated. The strands are held together with a binding ring, and also features an engraved 'Yard of Love' bead.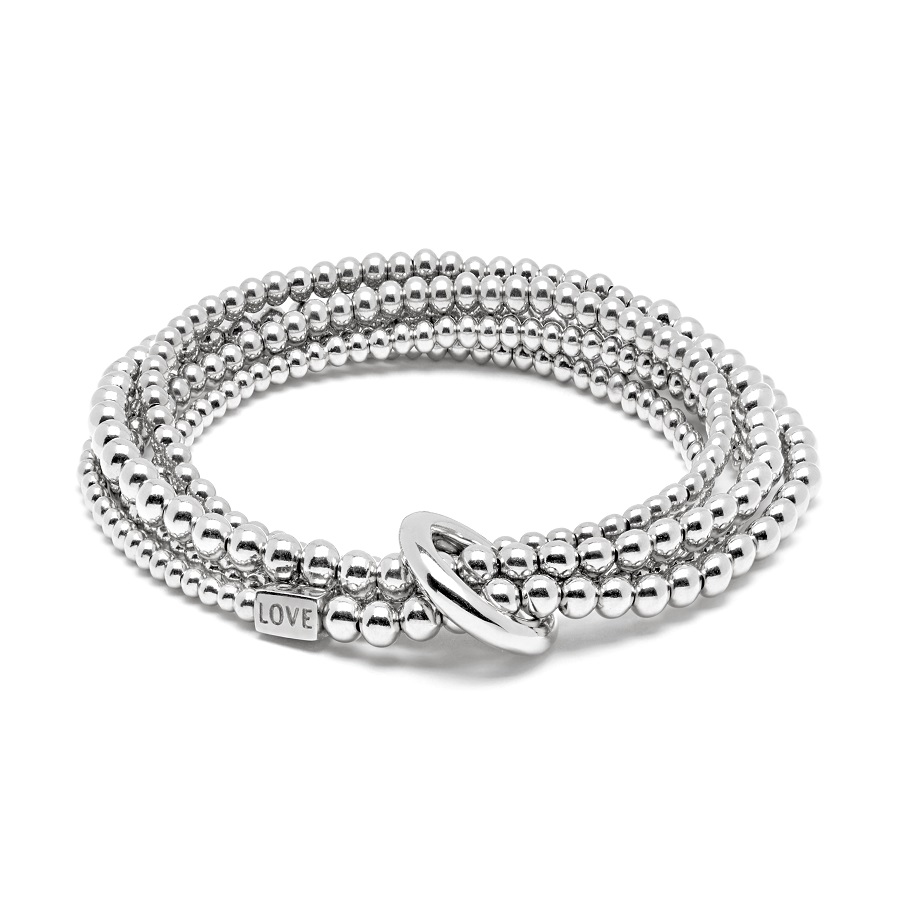 This bracelet is a true classic that will honestly go with anything and can be worn as a statement piece on its own, or with other Annie bracelets or bangles.
The symbolism is divine, and at £208 this bracelet is a beautiful choice if you are looking for a special gift in that price region.
But if you need even more inspiration, shop hundreds of more designer bracelets women's in our online shop or if you are local to Leigh-on-Sea, pop into store for even more jewellery options.
Happy Christmas Shopping 2020!