Shop Nomination at Niche Jewellery
Nomination embodies Italian design. It is unique and affordable, versatile and beautiful. From the Composable bracelet range to their jewellery designs, most Nomination jewellery has stainless steel as its basis.
Hardwearing and beautiful, stainless steel became truly revolutionary when it started being used in the making of jewellery. Nomination's goal was for everyone to have high quality jewellery that is much more affordable than silver and gold.
Stainless steel still has a stunning finish, is hypoallergenic and doesn't tarnish or fade. As a result, Nomination jewellery and charm bracelets are perfect for everyday wear.
We stock a large range of nomination jewellery in our Leigh-on-Sea store. Pop in to browse the range, or contact us for more information. Read more about Nomination jewellery.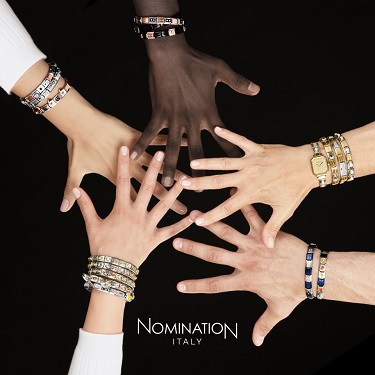 Nomination Compose is our most popular range in store. This modern charm bracelet is both beautiful and affordable. Composable makes a brilliant gift for any occasion, as you can choose individual tile charms to represent milestones, interests and values. No matter what your style, a Nomination Compose braclet can be styled to suit your look and mood.
We also love the SeiMia range, where you can build your own necklace with different letters and charms which sit alongside each other, to show the world just who you are. 
SeiMia chains, letters and symbols are crafted in rhodium plated silver. Choose symbols and letters to out a word that holds a special meaning for you, making it your motto to keep with you every day.
Nomination also brings out seasonal ranges of jewellery which you can see and try on in store. Come into store to behold the range, or contact us for more information about Nomination Jewellery.
We stock Nomination Composable in silver, gold, rose gold and gemstone ranges, with hundreds of charms to choose from. And did you know Composable also includes a range of watches? Niche Jewellery is proud to be an official Nomination stockist, with one of the largest ranges of Nomination Jewellery in South Essex.